Tony Shalhoub Says He's More Adrian Monk Than Abe Weissman
With 'The Marvelous Mrs. Maisel' ending and a new 'Monk' movie on the horizon, the talented actor continues to offer a master class with his roles
Stepping out of the highly polished dress shoes of Abe Weissman and back into the germ-free, side buckle leather shoes of Mr. Adrian Monk is a challenge that five-time Emmy Award-winning actor Tony Shalhoub is eagerly embracing.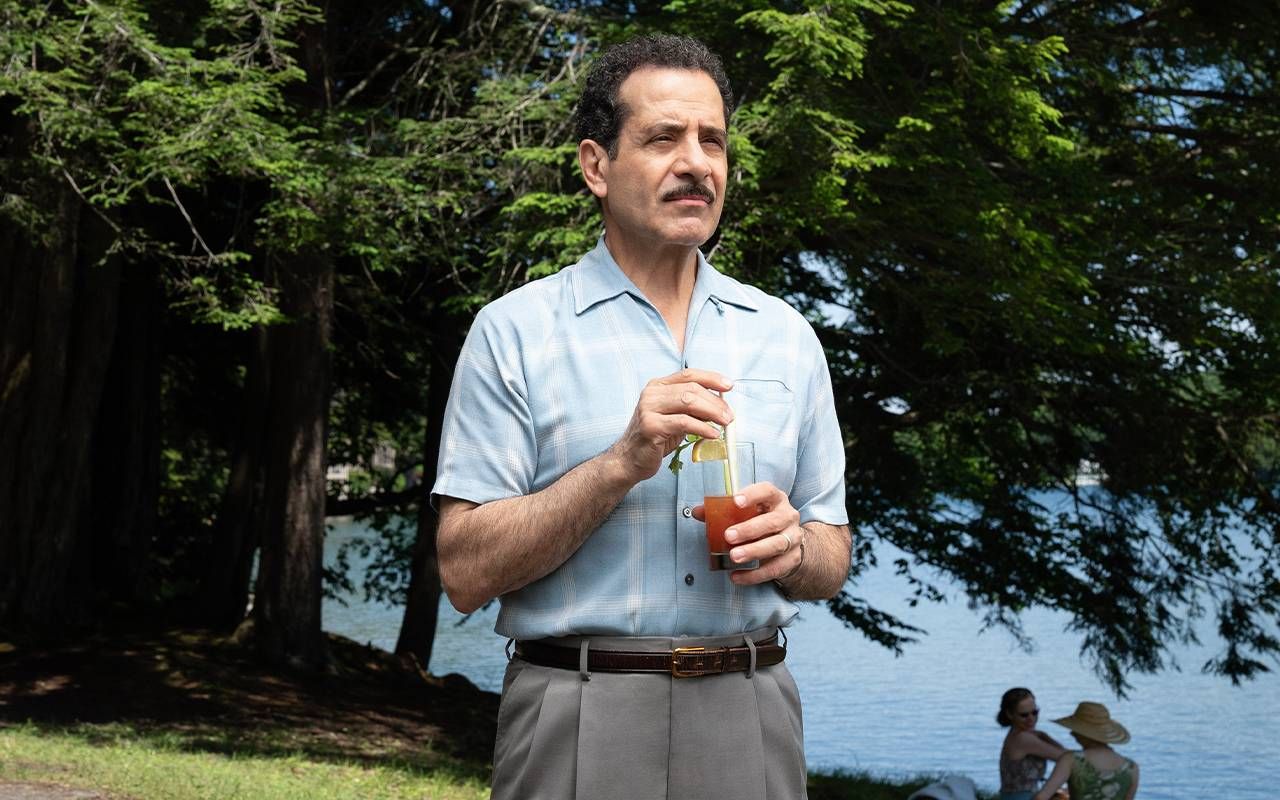 Both of his colorful and timeless characters — in "The Marvelous Mrs. Maisel" and "Monk" — have left an indelible mark on the TV world. So when it was announced that Shalhoub and "The Monk Gang" were reprising their roles for a "Monk" movie, scores of fans were joyous that their favorite quirky television sleuth was returning.
"It's not hard to be on good behavior when you are inspired by the writing and by your fellow performers. I feel very fortunate."
After 14 years, the 69-year-old Shalhoub is happily reprising his role of the obsessive-compulsive detective in "Mr. Monk's Last Case: A Monk Movie" for Peacock.
While Monk was known throughout the series for his germophobia and endless use of sanitizing wipes, Shalhoub's alter ego has garnered new appreciation post-pandemic. In fact, after Shalhoub and his wife of 30 years, Brooke Adams, came down with COVID-19, he filmed a PSA (with some of his "Monk" co-stars) to encourage his fans to take care good of themselves and to support our health care heroes.
A New Case for Monk
The new "Monk" movie, which does not yet have a release date, will feature a new mystery that is set in the present day and is an extremely personal case. According to Peacock, "the upcoming movie follows Monk, a brilliant detective with OCD, as he returns to solve one last case involving his stepdaughter, Molly, a journalist preparing for her wedding."
When "Monk" creator Andy Breckman came to NBC producers with a new Monk case, "they fell in love with the story all over again." Shalhoub will also be an executive producer on the film, as he was for the original TV series.
The creative team is calling the new movie, "fresh, fun, and imaginative," featuring "the heart and humor of the original series with a contemporary relevance."
A fan favorite, "Monk" ran on the USA Network for eight seasons (2002-2009); 125 original episodes are now streaming on Peacock. The series finale drew a record 9 million cable TV viewers.
The 'Midas touch'
Shalhoub's extensive acting resume includes the movies "Galaxy Quest," "Big Night," "Spy Kids," and "Men in Black," as well as several Broadway roles; he won a 2017 Tony Award for best actor in "The Band's Visit."
"Mrs. Maisel" is about a gutsy Upper West Side New York housewife, Miriam "Midge" Maisel, played by Rachel Brosnahan, who reinvents herself as a stand-up comic after her life implodes. The 1950s-60s period show debuted in March 2017 and concludes this month.
Co-stars call Shalhoub one-of-a-kind. And some go so far as to call him "a secret weapon to success" complete with endearing eccentricities and idiosyncrasies that give his performances an abundance of layers. 
Michael Zegen, who plays Abe's son-in-law, Joel, in "The Marvelous Mrs. Maisel," says that "observing Tony is like a master class in graciousness, professionalism and acting prowess."
Marin Hinkle agrees with Zegen's observation about Shalhoub; she plays Abe's wife, Rose.
"Tony has the Midas touch because everything he touches truly turns into artistic gold," says Hinkle. "I believe that anything he stars in — whether it's "Monk" or a Broadway show — will soar. His flavors are totally unique."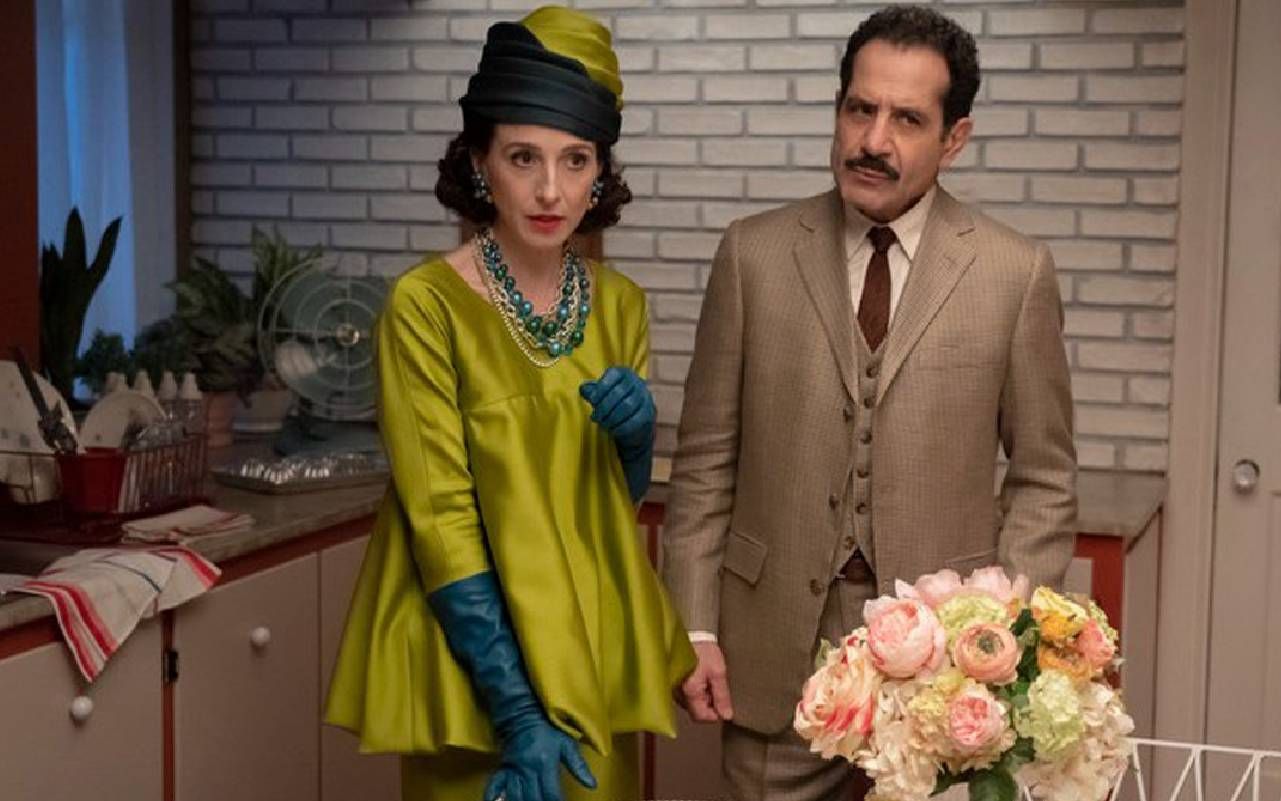 A Father on Television, A Grandfather in Real Life
In an interview with Next Avenue, Tony Shalhoub talks about saying a fond farewell to Abe Weissman and the cohesive and collaborative cast and crew that became a second family, returning to old friends on the set of the "Monk" movie, as well as embracing his favorite new role of grandpa.
"Observing Tony is like a master class in graciousness, professionalism and acting prowess."
Next Avenue: Your friends and colleagues say that you are not only an extremely talented man, but you are a lovely friend. What does this mean to you?
Tony Shalhoub: First of all, I am touched by that. I am extremely appreciative of the opportunities that I have had to work, especially when I get to do this with such talented people. It's not hard to be on good behavior when you are inspired by the writing and by your fellow performers. I feel very fortunate.
How does it feel that viewers are clamoring for more Monk?
It's pretty great. What's that line from The Eagles? 'We never broke up, we just took a 14-year vacation.' That's kind of how this feels to me. Filming begins on May 3 in Toronto and despite the hiatus of 14 years, I am more than eager to reunite with the original "Monk" team.
Why is the Monk movie happening now?
I think the timing is ripe because of the pandemic. We've all gone through it and we've all seen the character of Adrian Monk in a different way. We've all experienced the world in the way that he has always seen it.
The title is "The Last Case: A Monk Movie" — is it really Monk's last case?
You'd have to ask the writers, but this is just a one-off movie. I don't know if we would ever revisit the show again. But I have enjoyed working with the writers on the script, and to be back together again. It's like another happy family reunion.
Do you feel like you are more like Mr. Monk or Abe Weissman?
I am probably more like Monk.
So, you like things orderly?
Yes, yes, I do. Well, Abe does, too. But I am different from Abe in the sense that he tends to be more forthcoming and shoots from the hip, whereas I tend to be a little more cautious and careful about what I say and somewhat more fearful. Abe is somewhat fearless in expressing himself and his opinions.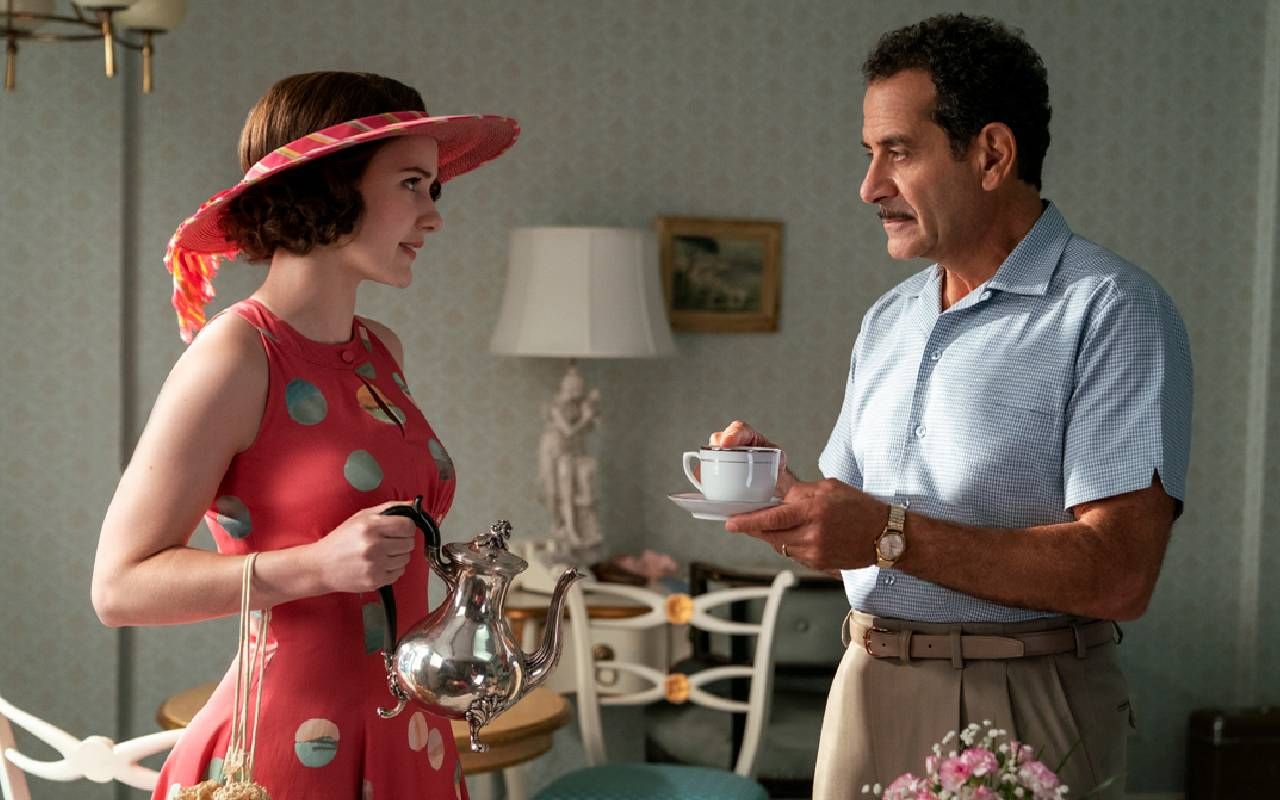 Abe Weissman also has a mustache, which you left behind.
Yes, this is true. The mustache is gone.
What will you miss the most about "Mrs. Maisel"?
Everything. This show clearly exceeded all of our expectations. The shoes, the clothes, the props, the sets, the cast and the crew. We will miss every piece of it. It's hard to let it go. It has been a lovely and significant experience which makes it so difficult to say goodbye. [Show creator] Amy Sherman-Palladino and [producer-writer-director] Dan Palladino kept outdoing themselves every year. I think the fifth season is the best one that we've done. 
Please talk about the evolution of your character, Midge's dad, Abe Weissman.
I think that Abe had to reinvent himself a number of times in just five seasons. He has learned from Midge's discoveries, which helped him be willing to take more chances in his life. On a career level, but also on a personal level as a husband, as a father and as a man of his time. There is a point in the middle when he's humbled, truly humbled. Then he is completely transformed by the end of the fifth season.
Talk about why Midge Maisel is an inspiring character.
When it comes to Midge, there were so many roadblocks in the entertainment industry and there is so much negativity. There are so many people involved saying 'It's too hard. You can't do it.' Especially when it comes to penetrating the Boys' Club of comedy.
People admire Midge as someone who is so centered and so indefatigable. She goes out of her comfort zone with courage and strength and takes that risk. She inspires us to ask, 'How can we grow, take risks and let things fall where they may?'
"Abe is somewhat fearless in expressing himself and his opinions."
You have had some major personal changes in the past few years, namely becoming a grandfather.
Yes. I have two grandchildren. One is nearly three years old and the newborn is five weeks old. It is the best. Absolutely the best. I love everything about it!
What are the sage life lessons you have given your two daughters (Josie and Sophie) and want to share with your grandchildren when they are older?
I try to instill a good, positive work ethic. I try to impart that what's most important is balance in a person's life. Because when you are hyper-focused on one thing, whether it's your career, making money, or even in a relationship, that single focus can sometimes lead to difficulty in keeping things in balance.
So, giving things equal weight and portioning your time to find that balance are the things that I believe are most helpful for the next generation.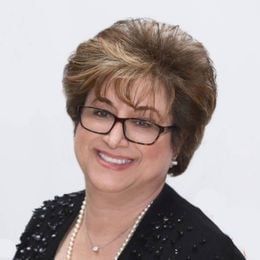 Debra Wallace
is a multi-award-winning professional journalist, author, editor, social media/web content provider, and autism advocate with 20+ years of experience. She regularly contributes to Parade.com, Orlando Family Fun, South Jersey, Monsters & Critics, Delaware Today, and several other print and digital publications. Her expertise includes celebrity profiles, entertainment, local heroes, health/wellness, special needs parenting, and autism advocacy. Wallace is a devoted single mother to her 17-year-old son, Adam.
Read More