19 Top Travel Tips and Destinations for 2017
The best advice heard at The New York Times Travel Show
If you're mulling taking a vacation this year, you're in luck: I just came back from The New Times Travel Show and will share the best advice I heard on how to save money and where to go.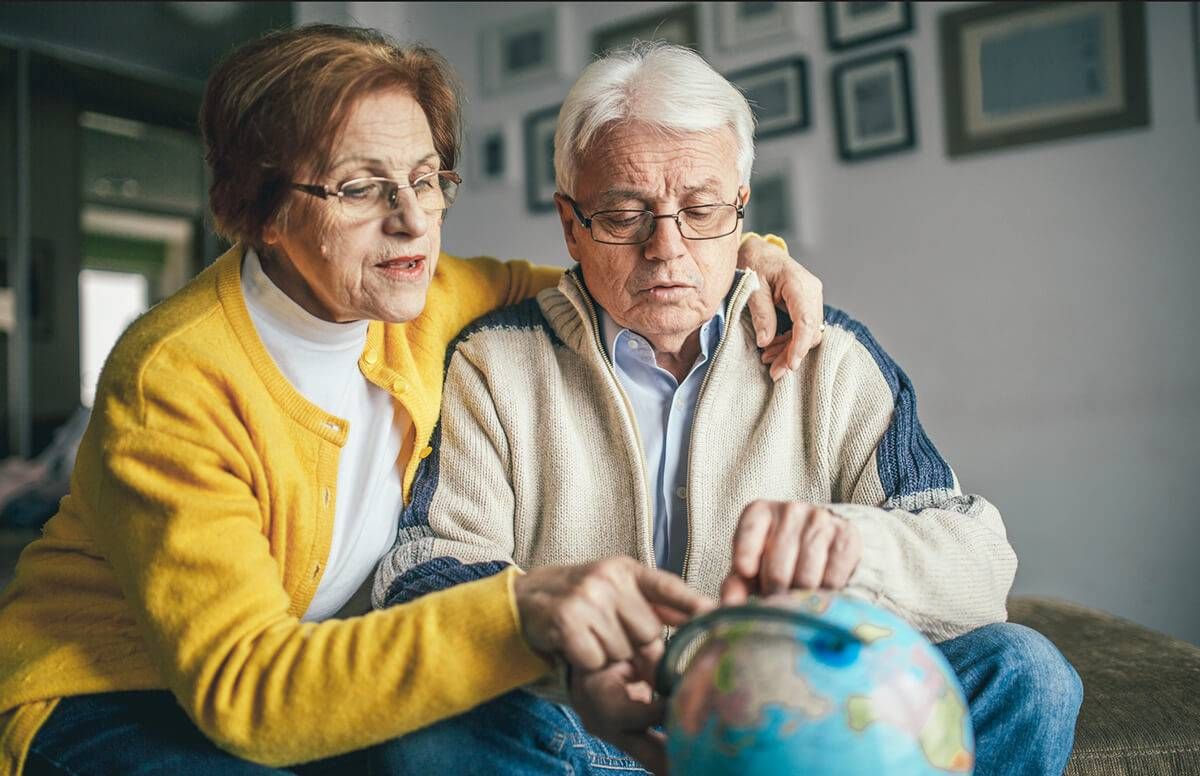 "This year, the whole world is open to you," said Pauline Frommer, co-president and editorial director of Frommer Media. "The dollar is so strong, it's whupping pretty much every currency." "Nomadic Matt" Kepnes told me that "Australia, Great Britain, Canada, South Africa and India are really affordable right now."
And "airfares to Europe haven't been lower in years," said Jason Cochran, editor-in-chief of Frommers.com. The reason: growing competition with cut-rate airlines such as Norwegian, WOW, XL and Thomas Cook. Fares to Asia are down 25 percent from a year ago in many cases, added Frommer. Kepnes told me: "Norwegian and WOW offer great deals now." (WOW recently rolled out a $69 one-way fare from California to Europe.)
But that doesn't mean every flight, cruise, train trip, hotel or B&B is a bargain. In fact, Frommer, Cochran and Reid Bramblett (Reidsguides.com) spent most of their talks telling prospective travelers how not to overpay in 2017. Their top tips (now promise me you won't be one of the 51 percent of Americans who, according to AARP and Project: Time Off,  don't plan ahead for their paid vacation days):
How to Save Money
Rather than searching for an airfare at a major travel search engine like Expedia or Priceline, Bramblett said, use an aggregator like Momondo.com, Google.com/flights or Skyscanner.com. Aggregator sites include low-cost carriers; monster search engines don't always (but aggregators can't include Southwest in their choices because that carrier won't let them). You can often save about 15 percent with an aggregator.
Among the aggregators, "Google is getting better, but Momondo and Skyscanner are the best," said Bramblett. When Bramblett did dozens of fare searches for Frommers.com, Momondo found the least expensive fares 93 percent of the time.
Google.com/flights has a good "Explore Destinations" feature worth checking out, said Cochran. You say when you want to fly and a map opens with a wide variety of flights and prices by destination that day.
For the best fare bargains, book at least a month ahead, said Cochran. He cited a recent FareCompare study that turned up the lowest domestic fares by booking 30 to 90 days in advance and the least expensive international fares six weeks in advance. "Last-minute airfare deals don't really exist anymore — just fire-sale stuff," said Cochran.
Be on guard for "ugly" basic economy fares, said Frommer. These are fares that look alluringly low — until you see what you give up with them. Delta and United already have basic economy fares. "American will start selling them at the end of this month," said Frommer. "They'll tend to be where American, Delta and United compete with Spirit and Frontier."
You don't get frequent flier points with these fares. And you never get to choose your seat, said Frommer. "That can be a problem for families." The "ugliest" part, Frommer noted: "With United and Delta, you're not allowed to use the overhead bin if you get a basic economy fare. Your bag has to fit under your seat."
The good news for cruisers: Many cruise lines, such as Celebrity, Holland America, Oceania and Azamara Club Cruises are now changing their itineraries to give passengers much more time on land. "I think it's a wonderful development," said Frommer. "The only bad part is that to accommodate longer time on shore, it means fewer sea days." Frommer strongly suggested using a travel agent to book a cruise.
If you're interested in taking a river cruise, be sure you know the difference between the cruise companies. "A river cruise is a wonderful way to see a continent, but not all are alike," said Frommer. "Everyone thinks of Viking, but they're not the most luxurious. They're in the middle. Over-the-top luxury ones are Uniworld, Tauck and Scenic. And budget lines include Emerald Waterways, CroisiEurope and Grand Circle — Grand Circle markets to Americans, with burgers available at every meal."
For first-time river cruisers, Frommer recommends taking a trip along the Danube, Mississippi or Mekong. "They give you the most variety," she said.
To find the least expensive lodging in the specific area where you want to stay, Bramblett advised, try Booking.com. When he compared Trivago with Booking.com for hotels in Rome, Trivago had more hotels overall, but many were in the suburbs. Booking.com had a much better selection of hotels in Rome proper for under $160 a night.
If you're steamed by a hotel's "resort fee," said Cochran, challenge it. "Dispute it with your credit card company if you didn't use something on the 'resort fee' services list. Or demand a refund for it from the hotel's front desk due to your continued loyalty as a guest of the hotel chain or if the resort fee wasn't made clear to you at booking," Cochran advised.
Don't let a hotel or airline's computerized "dynamic pricing" system force you into paying a higher price. With this sneaky tactic, if you don't book the first time you search the site, you're charged more on your next go-round because the airline or hotel knows you're interested. "To beat dynamic pricing, use a different browser with every search, if you can, and clear your cookies and history cache between searches," said Cochran.
Save money on local tours by "looking for ones run by starving grad students," said Frommer. "In places like Venice, Rome, Chicago and New York, those tours are free and the grad students are working on dissertations in art history or history. You just have to pay a tip at the end." To find them, search "free walking tours" online.
Frommer also recommends free Greeter Tours. They're offered by locals in 132 destinations around the world who love their cities. GlobalGreeterNetwork.info has a complete list.
Where to Go
Bramblett thinks some of the best travel deals in the world are now in Eastern Europe — Hungary, Bulgaria, Slovenia and Croatia — where you can stay for $25 to $43 a night.
Frommers.com just picked its 18 favorite destinations for 2017. Among them:
Paris  "Since the attacks, Paris lost 30 percent of its tourism. You can now wander in the Louvre and be in a room there totally alone, as I did in June," said Frommer. "The French are happy to see Americans. It's just miraculous." The plummeting Euro makes Paris almost a bargain, too.
Nashville  It will be the only major U.S. city in direct viewing line for the solar eclipse Monday, Aug. 21.
Karasjok, Norway  This will be another sky superstar, because 2017 will mark the end of the 10-year Northern Lights cycle and light-pollution free Karasjok is an Aurora Borealis hotspot near the Arctic Circle. "The Northern Lights will be really sucky for the next 10 years," said Frommer. If you visit, Frommer added, you can spend the day with reindeer herders and dog sledders.
The Pantanal in South America  The largest inland wetland in the world, it's mostly in Brazil (also in Bolivia and Paraguay) and features animal-spotting boat tours plus more than 500 species of birds.
Haida Gwaii, British Columbia  This 130-island archipelago "has everything you'd get in Alaska" but "you can spend much less," said Frommer. "We think it's about to hit it big because Prince William and Kate were there last fall."
Cuba (while you can)  At The New York Times Travel Show, Cuba was very much the buzz — partly because it's newly open to travelers and partly because that might not be true much longer. "President Trump says he's going to shut the door and he can do that by executive order, since that's how Obama opened it up," said Frommer. "Will this happen? I don't know." But because it might, Frommer added, the Cubans fast-tracked development of hotels and there are now six cruise lines.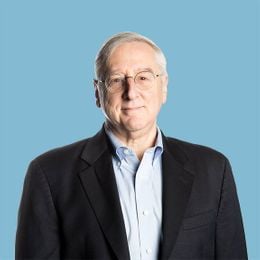 Richard Eisenberg
is the former Senior Web Editor of the Money & Security and Work & Purpose channels of Next Avenue and former Managing Editor for the site. He is the author of "How to Avoid a Mid-Life Financial Crisis" and has been a personal finance editor at Money, Yahoo, Good Housekeeping, and CBS MoneyWatch.
Read More