Travel Insiders' Top Tips on Deals, Luggage and Flight Delays
What experts said at the 2018 New York Times Travel Show
Ready for a vacation? If so, you'll want to know what I heard from experts who spoke at the 15 annual New York Times Travel Show on Sunday. Their tips can: save you money, help you decide where to go, steer you to top-rated luggage and assist if your flight is delayed or canceled. Incidentally, today happens to be National Plan for Vacation Day.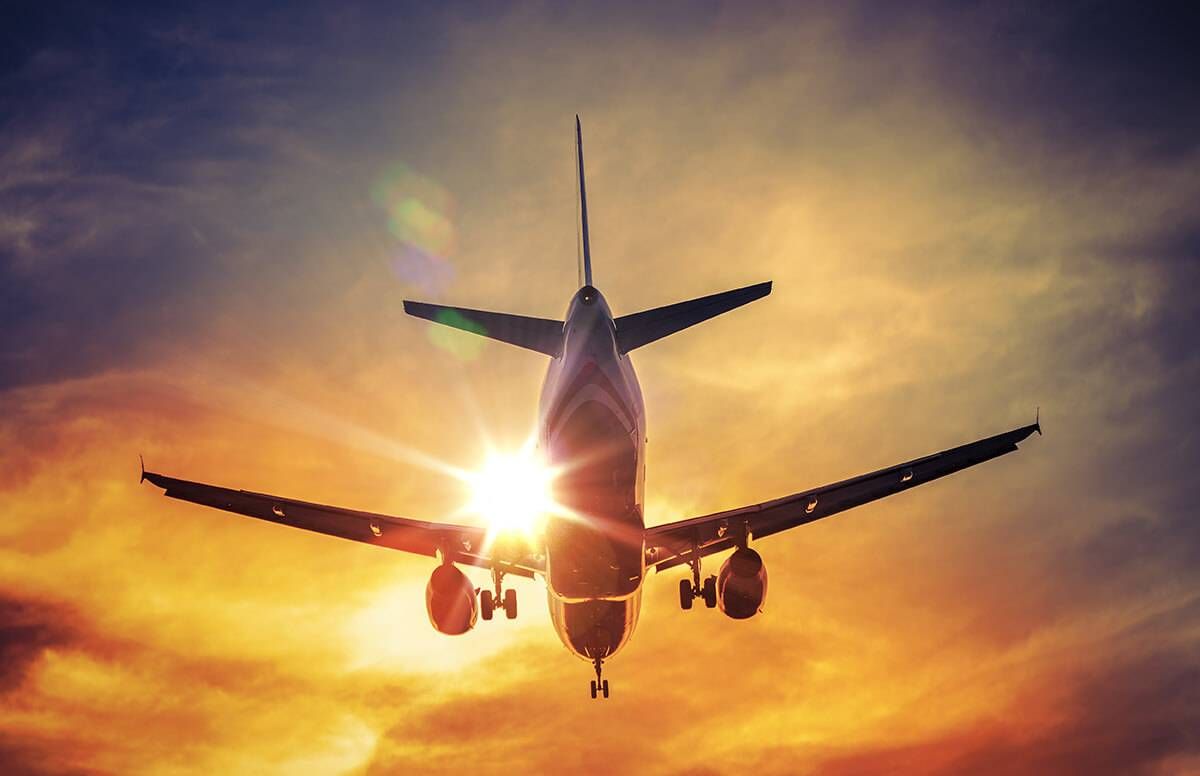 Money-Saving Travel Tips
The money-saving travel tips I picked up came from Pauline Frommer, editorial director of the Frommers series of guidebooks, who said this could be an especially good year to find deals on hotels in America and international flights. Reason: travel to the U.S. is down 4 percent.
Credit that to what's called the "Trump slump." The U.S. dollar is down more than 10 percent in the past year (now $1.24 to the Euro; too bad for Americans planning to visit Europe) and, Frommer said, "with Trump's rhetoric, the United States is no longer seen as a welcoming place."
Germany, France, New Zealand, The Bahamas and other countries have travel warnings about visiting the U.S., Frommer noted. The U.S. State Department, meanwhile, just changed its travel advisory system from one providing Travel Warnings and Travel Alerts to a sliding scale from Level 1 (Exercise Normal Precautions) to Level 4 (Do Not Travel). Eleven countries are now Level 4, including Libya, Syria and Yemen.
Our nation's drop in tourism, plus growing competition from Airbnb, is keeping U.S. hotel rates down. "Now is the time to go to different places in the United States," Frommer said. "Tell your friends."
International airfares are lower, she added "partially because people are not flying into the U.S. as much anymore, so the airlines have to fill their planes with Americans."
Frommers' comparison of airfare search engines found that Momondo and Skyscanner.net were best for domestic and international flights. "Skyscanner has more bells and whistles," Frommer said. "If you're going to New Orleans, you can have them ping you if the price goes down."
The best day to book airfares for the lowest prices in 2018, Frommer said: Sunday. "You don't want to book on a Friday. That's the ugliest day of the week, when prices go up," she noted.
She also warned travelers against buying "basic economy" and "HBO" fares — the ones airlines are pushing because they look like they're the lowest (HBO is the international equivalent of basic economy and stands for Hand Baggage Only). But with these fares, you get zero frequent flyer miles — or fewer miles — than with the airline's other tickets and you might not be able to stow a carry-on in the overhead bin. Even worse, you can't choose seats for you or your family, so your child might be forced to sit next to a stranger. As the mother of teenagers, Frommer joked, "I wouldn't do that to another person."
Since airlines are also tacking on all sorts of extra fees, Frommer said, try comparing tickets on Cheapoair.com, which lists all extra fees. Caveat: this site doesn't include Delta or Southwest flights.
The best search engines for hotels, according to Frommers: Booking.com.
For a home exchange, Frommer advised, try Guesttoguest.com or Homeexchange.com.
And for a car rental: Autoslash.com. "They apply every coupon under the sun to your potential rental and if the price drops, they book you automatically," said Frommer. "For a trip I took to New Zealand, my car-rental price dropped eight times and I saved $400."
Her smart tip about signing up for a tour vacation with a group: "Ask about shop steering," Frommer said. That's when the tour guide forces travelers to spend time in particular gift shops or factory tours because the guide gets a kickback from what the tourists spend there.
And if you'll be taking a cruise, Frommer advised, save 20 to 40 percent on port excursions ("the biggest ripoff in travel today," she said) by choosing your own side trips at Cruisingexcursions.com or Shoretrips.com.
Where to Travel in 2018
Frommers.com just came out with its list of the "18 hot destinations" of 2018. They were chosen, the researchers said, because of what'll be going on there this year; because they have timely bargains; because they're ripe for discovery by a wider audience or because they're undergoing tough times and would benefit from more visitors.
You can see the full list on the Frommers site, but here's what Frommer said about eight of them at The New York Times Travel Show:
The coffee region of Colombia: "This is the year to go to Colombia. You can fly round-trip from Miami for $400 most of the year."
Jordan: "In 2017, they opened a 400-mile walking trail that runs the length of the country and passes all of Jordan's wonders."
Bisbee, Arizona: "This former gold and copper mining town has adorable restaurants where you can get a very good three-course meal for $15. Unlike other artist colonies, Bisbee hasn't been destroyed yet."
New Orleans: "It's the 300 anniversary of New Orleans this year and boy are they throwing a party — actually 160 of them, each with a historic element. It's going to be a really fun year."
Valletta, Malta: "It's going to be the European city of culture in 2018 when 1,000 artists will be invading, putting on 400 events."
County Clare, Ireland: "Star Wars thinks this is the best place in the universe, since The Last Jedi was all filmed there."
Madurai, India: "It's the oldest continually inhabited city in India and it's in the south of India, which I find to be a kinder, gentler part."
Faroe Islands: "Iceland has gotten so crowded; there were more Americans there last year than Icelanders. But Faroe Islands, an archipelago which bears a striking resemblance and is southeast of Iceland, has many fewer people. It's an extraordinarily beautiful place to visit."
Top-Rated Luggage
Michael Zhao and Kit Dillon, of the product-testing site Wirecutter, recommended two carry-on bags that rated best when the site put them through their paces.
For a wheeled bag, they said, Wirecutter's top pick is Travelpro Platinum Magna 2 21-inch ($196). Wirecutter now prefers four-wheel bags over two-wheelers. "For a long time, we only recommended two-wheel bags. But manufacturers have solved a lot of issues around wheel design, so wheels break a whole lot less than they once did," said Dillon.
For a combination backpack/soft luggage carry-on, Zhao and Dillon recommended Tortuga Outbreaker ($300 for the 45-liter version). Said Zhao: "It can fit about 40 percent more stuff in it than a wheeled suitcase of the same size." And, he added, "Airlines will never tell you that as long as you're carrying a backpack, they're probably going to let you bring it on the plane."
What to Do if Your Flight Is Delayed or Canceled
Jamie Larounis, of Theforwardcabin.com site, had a few smart suggestions to try the next time your flight is canceled or delayed. "It's going to happen," Larounis said "If you can stay one step ahead of the airline, you're going to be better prepared."
U.S. airlines aren't required to compensate passengers whose flights are delayed or canceled; only when you are bumped from a flight that is oversold. And they don't reimburse due to bad weather.
Larounis' top tip: Know the next available flight to your destination. "All 180 people on your plane will try to get on the next flight. As soon as you know of a delay or cancellation, feed your info to an agent," said Larounis. Sign up ahead of time for Expertflyer.com's Pro Plan ($99 a year) and you'll be told if a seat has opened up on one of the next flights. "Even if one seat opens, you can grab it," said Larounis.
Larounis also advised making a beeline to an airline club; if you don't belong to one for your flight, buy a day pass. "When there's a delay or cancellation, everyone rushes to the terminal agent's customer service desk. But the airline clubs rarely have lines and they have the same capability — sometimes they're more empowered than the agents downstairs and can bend the rules to get you on flights that look sold out."
Larounis told the audience to "use social media to your advantage" when a flight is delayed or canceled, too. "Usually, airlines' Twitter teams are empowered to rebook you without your having to get on the phone with the airline — usually within 20 or 30 minutes."
And, he said, suggest an odd routing to get you to your eventual destination. "I was flying from D.C. to Montreal and there was weather on the east coast. So I asked the airline to route me to Miami and then from Miami to Montreal. That way I beat all the weather around D.C. and New York," he said.
As for compensation, if you're supposed to be flying out of a European Union country and the plane is delayed or canceled for mechanical problems, be sure to mention to the airline something called "EU261." That's the rule that lets fliers get $300 to $600 if the plane is delayed for a reason within the airline's control (not weather). "They're forced to pay you by law if you file a complaint and cite EU 261," Larounis said.
Airlines typically provide compensation through vouchers or frequent flier miles.
If you need to stay overnight due to your flight woes, Larounis said, "go to a traveler's aid booth or an information booth at the airport." The booth will have discounted, negotiable rates at hotels for stranded travelers that "are far less than public rates."
Larounis' final tip: Use the free Service site, which will scan your email box for your reservations and automatically apply for compensation for you if your flight is delayed or canceled. Service says it finds compensation with $600, on average, per year; it keeps 30 percent of the value of what it gets for you.
"I got 100,000 frequent flier miles by Service scanning my account," he said.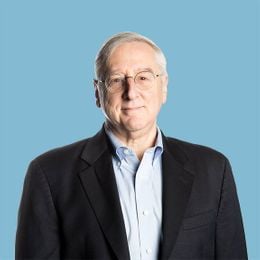 Richard Eisenberg
is the former Senior Web Editor of the Money & Security and Work & Purpose channels of Next Avenue and former Managing Editor for the site. He is the author of "How to Avoid a Mid-Life Financial Crisis" and has been a personal finance editor at Money, Yahoo, Good Housekeeping, and CBS MoneyWatch.
Read More