Tribulations and Triumphs When Traveling Abroad
Make sure to plan for phone service, credit cards and more before you head overseas - and be nimble if there are glitches along the way
I recently made a two-week trip to the UK. It's been 52 years since I lived across the Atlantic "pond" and I've been back every few years. This time, I expected stress on my 76-year old body, but what I didn't expect was the biggest stress of the whole trip to be technology.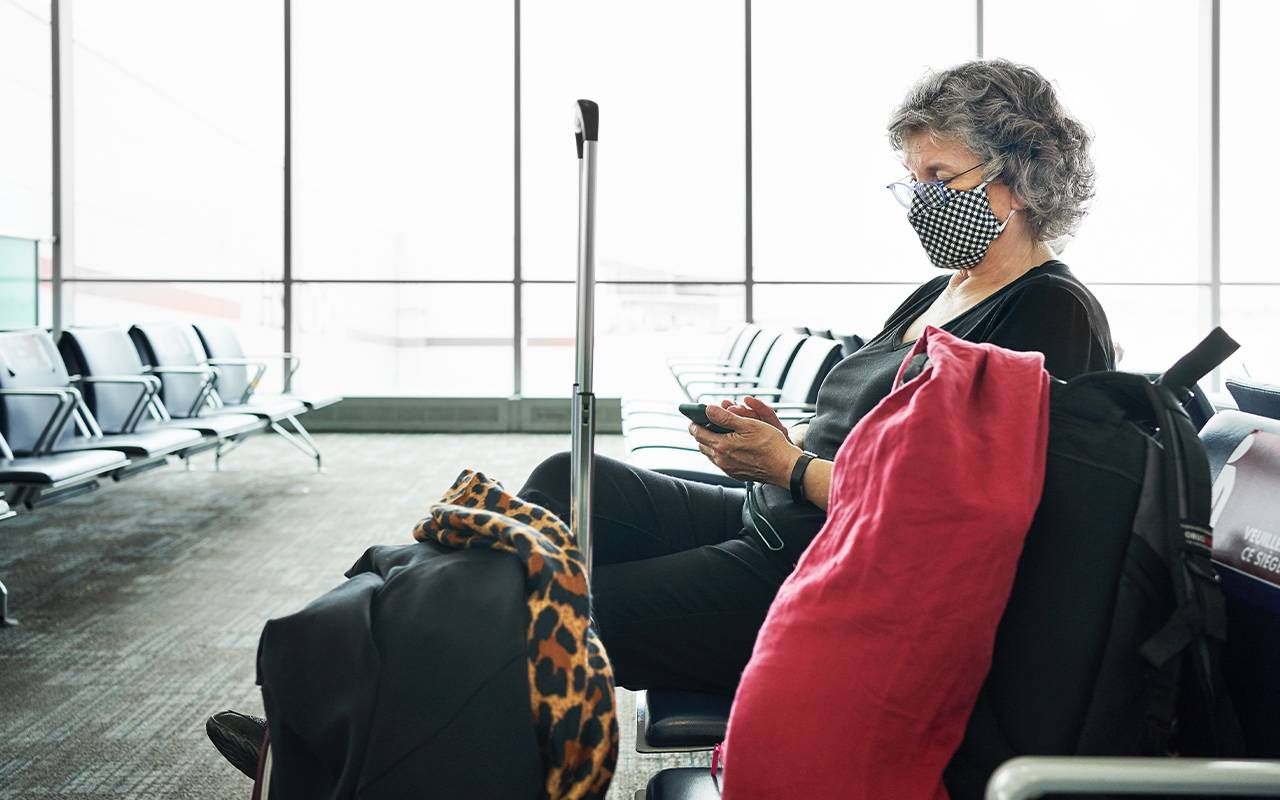 Here's an example. I'd (brilliantly, I thought) signed up for flight status update texts from Expedia. I'd also learned I could sign up for international phone service through T-Mobile, so that I could actually receive said texts. So far, so good.
Then Expedia texted me the day before my trans-Atlantic flight, saying "It's time to check in for your flight to Hounslow."
I texted right back saying I was going to Heathrow, not Hounslow, and they again assured me they'd cancel promptly. Yikes!
What the heck? Hounslow is a suburb of London. So, I texted back saying: "Not going to Hounslow!" "No worries" said Expedia, "We'll cancel your flight immediately." I texted right back saying I was going to Heathrow, not Hounslow, and they again assured me they'd cancel promptly. Yikes!
Super-anxious, I went online to try to check in before they could cancel. My flight was by British Airways "operated by American Airlines." A labyrinth, stress at every step, as I was shunted to various places on the British Airways site and then similarly, to various places on American, but checked in, at last!
The cost for a new ticket if mine had really been canceled was only $1,000 more than I'd paid ...
Sorting Out a Credit Card Snafu
I'd been in the UK for a few days and suddenly got a text from my bank about fraud on my Visa card. Oops. I know you're supposed to inform your bank when you're traveling, but mired in the Hounslow-Heathrow stress, I had neglected to do this.
So now I had extensive phone time trying to connect with a real person at my bank to explain that I was overseas, using my Visa card as my main source of funds, and no fraud. With the 8-hour U.S.-UK time difference and getting past various robots and recordings, I used up A LOT of T-Mobile time.
The next trauma was a series of texts from T-Mobile saying my phone was out of funds. All calls I tried to make simply defaulted to a T-Mobile recording. The first T-Mobile human I actually got through to told me that this was just a routine reminder that my usual account would refill ten days later (after I got home). Annoying and unnecessary, I thought. But no, five additional texts later, I acknowledged that indeed, my international upgrade was out of money.
Eventually I was able to throw another $50 at it, from my now reinstated Visa. British phone and text charges are so high that the expensive international upgrade I'd so brilliantly purchased back at home wasn't sufficient. T-Mobile had sold me a costly international service with no clue as to its adequacy.
There was more IT fun when I tried to check in for the return flight 24 hours ahead, as instructed, on my phone. Couldn't do it. Wonderful, tech-savvy daughter and I each wasted a couple of hours trying. Inadequacy of my COVID details was eventually the given reason, when in fact there are NO current COVID restrictions for returning to the U.S.; the British Airways website was completely out of date.
Don't let the multiplicity of travel-related technical/IT issues faze you. Someone much younger could be equally stumped.
But, one triumph. Wonderful daughter had put my Visa card into my iPhone wallet. This payment method was the fastest for London Transport's buses and Underground, and I gradually became smoother at managing it. Smart phone payment is still catching on in the UK.
The triumph: I was traveling alone by train and ordered a cup of tea. Across from me were two twenty-ish young men who'd graciously helped me with my luggage and were keeping a bit of an eye on me. Their eyes goggled when they saw me pay for the tea with my phone. I sensed they were dying to ask how to do that but (rightly) sensed that somebody else (wonderful daughter) had set it up for me. It almost made up for the other IT trials and tribulations to see those startled eyes! I felt that after all, I did have a bit of techno-finesse.
Travel Tech Do's and Don'ts
Summing up, a few dos and don'ts when it comes to travel IT; these are in roughly chronological order:
Do purchase international phone service. I had to pay for a month's coverage from the date I visited T-Mobile, so plan around that schedule. There's no need to change out your SIM card.
Do ask your carrier if the country you are going to has high rates for texting and phone calls. The extra $50 I threw at T-Mobile in a crisis got half used up on the trip; the other half was credited against my upcoming monthly payments. If I'd known about the high UK rates, I would have thrown in $100 or even $200 extra, just for peace of mind.
Tell your bank you'll be traveling! Tell more than one bank, take more than one card. Discover Card is rarely accepted in the UK, for example.
As Rick Steves always says: "Use a money belt, use a money belt." I got a great one from Bed, Bath and Beyond, big enough for passport, itinerary, a pair of glasses, my phone and a few credit cards.
Don't reply to texts from Expedia! While most texts of this nature are DO NOT REPLY, mine was not, and my reply could have caused untold trouble and expense.
Use WhatsApp for texting when overseas. It's free. Add the people you may want to reach before you go.
Get only limited cash, and only after you arrive. Airport ATMs have lousy rates but are convenient. The only reason you need actual cash is for some tips, and for handouts. I got a hundred pounds on arrival and parted with my last note to a street person on my final day. The rest was Visa.
Set up your email on your phone, if you haven't already done so. Some of your airline communications may need email.
Make sure you have your phone password. Your phone will be more important while traveling and you may need to add functions.
Don't let the multiplicity of travel-related technical/IT issues faze you. Someone much younger could be equally stumped.
Enlist the younger generation's help to set things up.
Smirk a bit when someone's eyes pop out of their heads at your techno-finesse.  

Julie Rodwell
is UK-born and educated, at Oxford and Glasgow Universities in economics and urban planning. In 2019 her only daughter, raised as a world citizen, settled with her husband and grandkids in London. Julie is a retired transportation planner/policy analyst whose long career includes aviation, pipeline safety, freight and passenger rail. She's a trained Climate Reality Leader. She's at work on her third book, on green cities and why America should build a few.
Read More