6 True Love Stories to Honor Valentine's Day
Couples tell how love conquered all, even if it took some time
Ah, love! In celebration of Valentine's Day, we present short but sweet stories of how six couples now in their 50s and 60s met — and what happened next. Some were smitten immediately. Some had to wait. One woman chewed out the stranger who gave her his phone number. And one bride learned after the wedding that she had married the boy she threw up on back in second grade.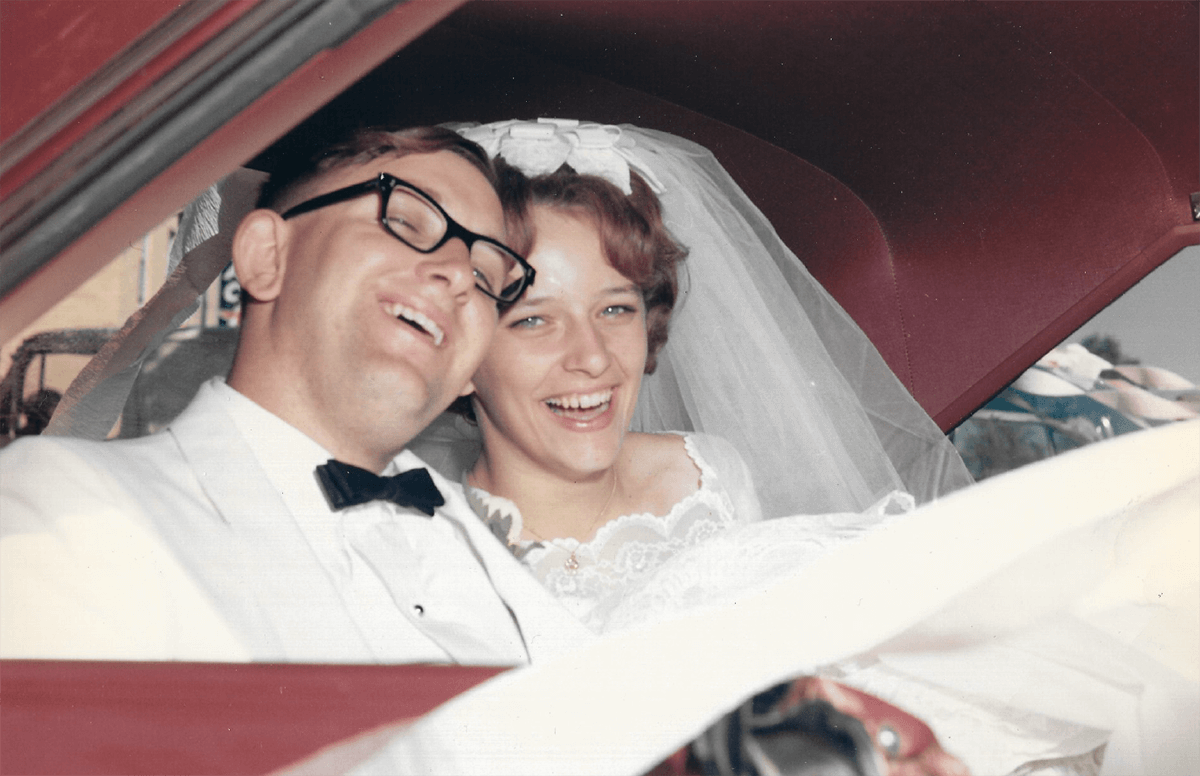 She Was His Type, After All
She was a sophomore at McKendree College in Lebanon, Ill., working part-time in the admissions office. He was a transfer student who stopped in one spring day in 1974 for a campus tour. "In walks this guy with a wild bushy Afro, wearing John Lennon glasses and a T-shirt with a Polish flag on it. For me, it was love at first sight," said Christine Brewer, a classical opera singer who performs all over the world.
Ross Brewer, now a retired teacher, claims he was first aware of Christine when she approached him four months later in the school cafeteria. They talked, but still didn't click romantically. "Ross thought I was a loud, ditzy blonde," she said, laughing.
When Ross invited his then-girlfriend, a student at another college, to homecoming, she stayed in Christine's dorm room. The girl told Christine that Ross talked about her all the time. "I was a little worried," the girl said, "but you're definitely not his type."
Wrong! A few months later, Christine and Ross went on their first date almost a year after they first met. (Remember, after Harry met Sally, a dozen years passed before they sorted out that they belonged together!) They were married 40 years ago and still live in southern Illinois.
An Attraction Blooms in a Vineyard
Two wine aficionados fittingly fell in love while touring vineyards in France. In 1996, John Nash was a partner in a wine shop in a suburb of St. Louis and Tammy Silver worked with her parents at their wine store in Washington, D.C.
A wine importer invited both of them on a three-week trip through the Loire Valley, Burgundy, Languedoc, Alsace and the Rhone Valley. Nash was attracted to Silver early on. "Our group had most of our meals together, and she always laughed at my jokes," he recalled. "By the end of the trip, we both were smitten, and ending each others' sentences."
On the last night, the couple had an all-night conversation, one that continues to this day. In April, they will celebrate 21 years of marriage at home in St. Louis County where Nash works at a local wine shop.  Odds are, they will toast their union with a fine wine.
Gal Seeks Guy With Good Car Stereo
Remember personal ads? In the spring of 1994, Stacey Roberts placed such an ad in a San Francisco Bay Area newspaper. She was looking for a man with a good car stereo, among other important attributes, and Andy Altman was among the respondents.
"Two hours after he called me, we met at his apartment in Oakland and my heart jumped sky high — I thought he was really, really cute," she said. "We went to a festival. We danced. He kissed me. That's the end!"
The end? Hardly. The couple married and made up a last name that had meaning for both of them ("Ohr" means "light" in Hebrew). Stacey Roberts-Ohr and Andy Altman-Ohr have been married 21 years.  After a health scare for Roberts-Ohr, in the summer of 2016, they moved to Mexico, where hand in hand they explore colonial cities and beach towns.
Deep Love After Deep Loss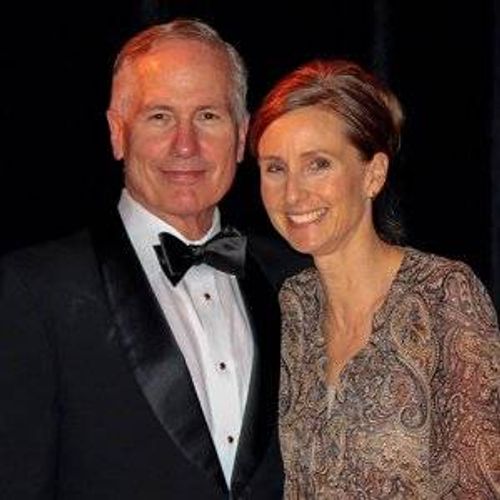 Soon after Dan Browning's wife was diagnosed in 2012 with an incurable form of dementia at age 50, he joined a support group for caregivers in suburban St. Paul, Minn. After Liz Cummings Browning died, in May 2014, he continued to attend.
When Linda Irgens joined the group some months later, Browning was immediately attracted to her, but didn't act on his feelings. When Irgens suggested one day they meet for coffee, Browning eagerly accepted. Soon after, he asked her to see a band with him at a local pub. There, she invited him to dance.
"Linda moved like a serpent, igniting something in me I thought had died," he said. His next move — off the dance floor — was to sign up for dance lessons. After just one lesson, he was hooked.
"Dancing became the connection for Linda and me. We take private dance lessons together once a week, and we will enter our first competition as an amateur couple this month," Browning said. "We are lovers in the finest sense of the word."
Approach, Avoidance and, at Long Last, Love
Carol Kennedy met Howard Porter in 1984 at a horseshoe-shaped bar in a St. Louis County restaurant, but (shades of Lysander's words to Hermia in Shakespeare's A Midsummer Night's Dream), the course of true love did not run smooth. At least not right away.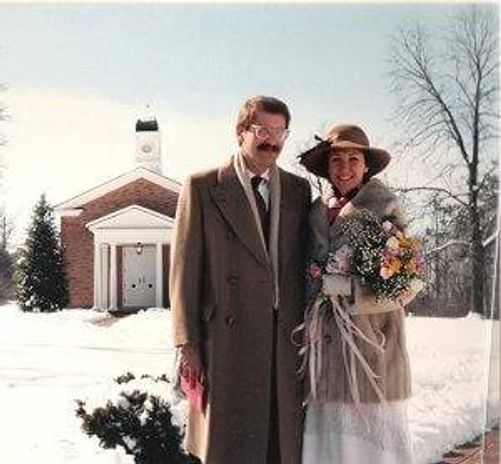 "I saw a man across the bar looking at me," she said. "Then he winked." Startled, she ignored Porter. Once both were seated for dinner with their respective friends, he still was in her sight line. He caught her eye and winked again, and she winked back. But when a waiter delivered his business card to her, she stomped over to his table and asked Porter to step outside.
"I'd been separated from my husband for six months, and dating was the last thing on my mind," she said. "I knew I would never call this man." She thought Porter was making fun of her, and out on the sidewalk, demanded an explanation for his behavior. He apologized for any offense and they quickly parted.
Three days later, she walked back from her vow and called him. When they met for drinks, they discovered they had "a world of things" in common, including sailing and a love of classical music. Drinks led to dinner, and eventually to love. They were married Feb. 15, 1986, and now the Porters split their time between Missouri and Michigan.
Her Love Lives On
Mary Rozier met Steve Rademan early in elementary school, but lost track of him after she transferred schools. They met again in high school in Jefferson City, Mo. "He was dating my friend when she told him she was going to become a nun," she said. "He broke up with her and we began going out. We graduated in June 1967 and married in October."
Some months after the wedding, she told her mother-in-law about the day she threw up on a boy who sat in front of her in second grade. "She broke down laughing and told me she'd had to take fresh clothes to Steve at school — and that was the first time I knew who the boy was!" she said. All those years, none of the Rademans had known her identity either.
Steve Rademan, a heavy equipment operator, died a year ago this month. Mary Rademan, who works for state government lobbyists, said one of the things she misses the most is holding hands with Steve. "I always felt safe and loved by those hands," she said.
Patricia Corrigan
is a professional journalist, with decades of experience as a reporter and columnist at a metropolitan daily newspaper, and a book author. She now enjoys a lively freelance career, writing for numerous print and on-line publications. Read more from Patricia at latetothehaight.blogspot.com.
Read More