The Truth About Career Coaches
What career coaches can – and can't – do for you
Laura Drury, of Denver, credits career coach Carol Ross for helping steer her through rough employment waters not once, but twice.
In 2007, Drury was a successful software-development director but didn't feel challenged at work "and I wasn't sure what to do next." After a series of coaching sessions with Ross, a former engineer, Drury gained the courage to switch careers, leading to a post as chief operating officer at a church. Then when Drury got laid off in 2009, she hired coach Ross again and both decided that a return to the software field was the best next step. Today, Drury heads up IT software asset management at CenturyLink, a national telecom firm. "Carol gave me the perspective to look at things a different way and more confidence in my skills," says Drury.
How a Coach Can Help You
A career coach can be an ideal adviser if you're stuck in a job rut, unemployed, eager to try a new field, or want to repackage yourself for prospective employers. In today's economy, when the average length of time it takes to find a job is 41 weeks, such a pro can be a valuable partner.
Trouble is, career coaching is largely an unregulated industry, so finding a stellar pro takes some doing. "Any idiot can put up a sign saying, 'I'm a career coach,'" says Rob Sullivan, a Chicago-based coach and author of Getting Your Foot in the Door When You Don't Have a Leg to Stand On. Indeed, the Fabjob.com site boasts "you can start career coaching and become a career coach immediately." 
What Career Coaches Do and Don't Do
The definition of a career coach is fuzzy.
Some career coaches are really job coaches, working exclusively on ways to make you a better job candidate.
Many coaches, however, work with clients both on technical matters (like improving your resume and interviewing skills) as well as personal ones (like figuring out what makes you happy).
They "can help you get focused if you're floundering, unhappy at work or want help jump-starting the process to get a job," says Jane Wytzka, co-chair of the International Coach Federation's career coaching special interest group. These coaches can assist you in overcoming obstacles, keeping you motivated and offering strategies for resolving issues, notes Robert Hellmann, associate director of the Guild of Career Coaches at the Five O'Clock Club, a national outplacement and career coaching service.
Many coaches specialize. They may work exclusively with clients in a particular field, for instance, or offer advice specifically about advancing at work. Some target their practices to career switchers. "If someone comes to me and says, 'I don't know what I want to be when I grow up,' I refer him to a colleague who's certified in career assessment testing," says Mary Elizabeth Bradford, whose practice primarily assists job searchers.
But no coach should guarantee you a new job, especially if you're unemployed. "A coach will absolutely not get you hired," Hellmann says. "You have to close the deal."
Coaches vs. Counselors
Coaches are not career counselors, who tend to come from an academic background, or therapists. Unlike coaches, counselors and therapists are often trained to deal with such issues as depression and anxiety. If you're grappling with such issues, you should seek out a counselor rather than a career coach, notes Debra Osborn, president of the National Career Development Association. You can begin a search for a counselor by using the association's "Find A Counselor" tool on its website.
The Alphabet Soup of Credentials
Don't assume a coach is top-notch merely because he or she is certified. Although credentials signify that a coach has taken some time to get trained, more than a dozen groups bestow certifications and some let coaches put initials after their names just by paying a few bucks and spending a few hours taking a course or two. 
The International Coach Federation offers perhaps the most respected credentials because it is considered the premier group for coaches. Its designations are: Associate Certified Coach or ACC (for people with at least 100 hours of coaching experience), Professional Certified Coach or PCC (for people with at least 750 hours of coaching experience) and Master Certified Coach or MCC (for people with at least 2,500 hours of coaching experience). 
How to Find a Good Coach
To find the right coach for you, figure out specifically what you want to get out of a coach so you can hunt down the right match.
Then ask friends and colleagues for names of ones they've used. Broaden the search by looking online for experienced coaches who have legitimate credentials and are actively involved in the industry – they're frequent speakers and have written smart articles or books.
Once you find a few potential coaches, set up free consultation sessions with each by phone or in person to see how you mesh. Chemistry is essential to a successful coaching experience, says Janet Harvey, president of the International Coach Federation.
Steven Vannoy, the founder and former chief executive of the Verus Global consulting firm, raves about how his coach was an ideal fit, helping him transition to part-time work at his company. "She was brilliant at keying into my needs, reducing my stress, and building my confidence," he says.
Ask not only whether the coach is certified, but also how rigorous the certification process was. Also, make sure the coach has helped people in your field or clients whose goals echo yours. You can ask for references, and you should, but some coaches prefer you to instead read their LinkedIn profiles to see recommendations from satisfied clients. Just bear in mind that some LinkedIn recommendations are written as favors.
After an initial free consultation, most coaches charge hourly fees, ranging from $50 to $500 (the priciest tend to be coach sessions with executives). The average cost is $161 an hour, according to the International Coach Federation. Steer clear of ones who insist on huge upfront fees of $10,000 or more. "They have nasty reputations," Bradford says.
How to Work With a Coach
While you may be able to find a local coach to meet with in person, many coaches now deal with clients virtually. Their sessions are often 30 minutes by phone or Skype, once a week. You might also work partly through email and by using the coach's assessment tools online.
"I strongly recommend having one to two Skype sessions, so the coach can see how the client would dress and look for an interview," says Susan Whitcomb, co-chair of the International Coach Federation's career coaching special interest group.
The total number of sessions you'll have depends on what you want from the coach. Advice on polishing your resume or interviewing skills might take just a few weeks. But if you have what Ross calls "gremlins" – negative thoughts that sidetrack you from reaching your career goals – your coaching experience could last months. Working with a coach to switch careers might last longer.
Before hiring a coach, make sure you nail down the fee structure, the frequency and likely duration of your working relationship, and what you want to get out of it, Harvey says.
And remember this: What you'll ultimately get out of working with a coach will depend largely on what you do with the information and advice you receive.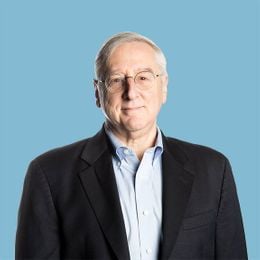 Richard Eisenberg
is the former Senior Web Editor of the Money & Security and Work & Purpose channels of Next Avenue and former Managing Editor for the site. He is the author of "How to Avoid a Mid-Life Financial Crisis" and has been a personal finance editor at Money, Yahoo, Good Housekeeping, and CBS MoneyWatch.
Read More