Turn Your Expertise Into a Second Career
Hire yourself out to new entrepreneurs by teaching them what you've learned over the years
Are you ready to do something different with your career? Many people over 50 say they are eager for a change, but are reluctant to leave their field behind.
 
As a career coach, I understand that hesitation. After all, if you've spent a lifetime (or what may feel like a lifetime) building your professional skills, credentials and contacts, why would you want to throw away years of hard work to start all over again?
 
Fortunately, crafting a second-act career needn't be an all-or-nothing proposition.
 
(MORE: The Career Tip to Follow Your Passion: Is It Bunk?)
 
Teaching the Business of the Business
 
I think one of the most intriguing ways to leverage your expertise into a new professional life is by teaching the "business of the business" to entrepreneurs starting out in your field — the industry secrets, tricks of the trade and best practices that are unique to your line of work.
 
Frequently, new entrepreneurs are great at what they do — clever accountants, talented gardeners, creative chefs, whatever — but lack some skills needed to run a successful business. A chef might know how to cook the world's fluffiest omelet, but not how to devise a profitable menu or recruit her wait staff.
 
That's where you and your second act come in. By offering your industry expertise, new business owners will likely be eager to hire you.
 
Four Who've Done It
 
Let me share a few real-life examples to illustrate this business model:
 
Nonfiction author and novelist Lucy Hedrick, 65, has parlayed her publishing expertise into a second career as a book-proposal coach. Hedrick, who splits her time between Old Greenwich, Conn., and Sarasota, Fla., helps authors craft nonfiction book proposals, the essential documents to attract the attention of literary agents and publishers.
 
As any author will attest, writing a proposal is an onerous task. Even when done well, there are no guarantees that it will lead to a contract. But because Hedrick knows what publishers are looking for in terms of tone, substance and style, she improves her client's odds.
Her fees run from $500 for a basic proposal critique to $5,000 for a full-service proposal package (half the fee is due at the start and the other half is paid only if, and after, a contract is signed with a publisher).
 
(MORE: Entrepreneurship Is Down, but Not for Boomers)
 
Howard and Lynda Lerner, 70 and 66, leveraged their experience as former owners of the Red Crags Bed and Breakfast Inn in Manitou Springs, Colo., to create training programs for aspiring innkeepers and interim innkeepers (people who run inns when the owners are away). Cost: $500 for a four-day program; $750 for a six-day program.
 
In addition to teaching, the couple enjoys working as interim innkeepers when their schedule allows. "We practice what we teach," Howard says.
Author and speaker Rebecca Morgan, 57, a consultant to corporate executives, has broadened her scope to offer her expertise to budding entrepreneurs. Based in San Jose, Calif., she is the co-editor of SpeakerNet News, an e-newsletter for the speaking, training and consulting communities that offers a mix of free information and paid training sessions on such topics as Working With Speaker Bureaus and Getting Media Attention for Your Business.
Through her Making Money in Your Jammies site, Morgan teaches entrepreneurs how to monetize their intellectual capital through products and services, like blogs, webinars and digital products, just as she has in her career. She does this through teleseminars, webinars, workshops, home-study courses and individual mentoring.
 
As these experts have demonstrated, the opportunities and platforms for teaching the business of your business are virtually limitless.
So think about how you could leverage your unique blend of professional knowledge and experiences to help newbie entrepreneurs in your industry become more successful.
They'll profit — and so will you.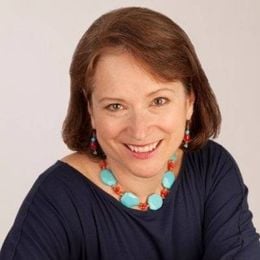 Nancy Collamer
, M.S., is a semi-retirement coach, speaker and author of Second-Act Careers: 50+ Ways to Profit From Your Passions During Semi-Retirement. You can now download her free workbook called 25 Ways to Help You Identify Your Ideal Second Act on her website at MyLifestyleCareer.com (and you'll also receive her free bi-monthly newsletter).
Read More