Just My Type: From Typewriter to Computer
A 91-year-old reflects on how her work life kept pace with the times
In 1979, I took a job at The Wall Street Journal. After I had been working there for some time, they introduced computers to the office. While I was competent in my role, at my advanced age, (I was in my fifties), they didn't think I could catch on to this newfangled gadget. I was politely asked to bow out.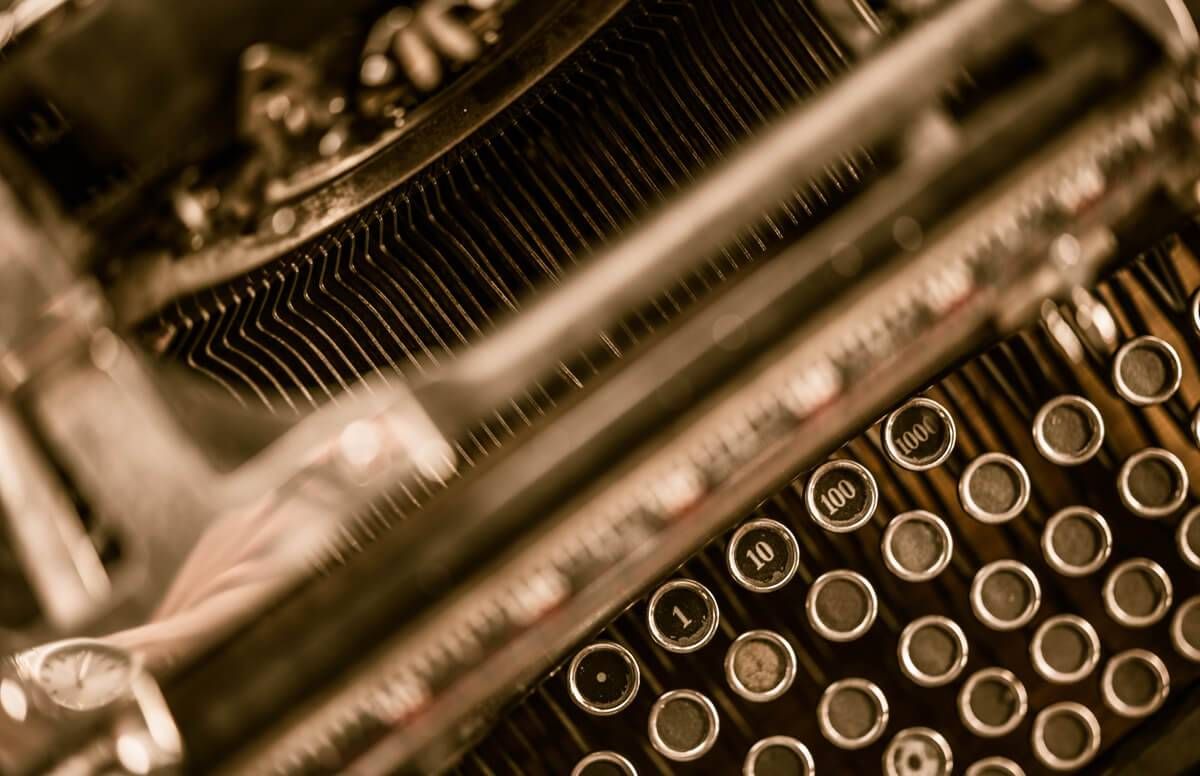 Because I'm always up for a challenge and have never let anyone define my skills, I didn't take their decision to heart. Forty years later, at 91, I now continue to work from home doing a job that relies on a computer.
Fascinated by Typing
Most young women in the 1940s feared that learning to type would pigeonhole them into a secretarial position, hindering their career path. That never crossed my mind. I've always been very mechanical and from the time I was young, typing has held a fascination for me.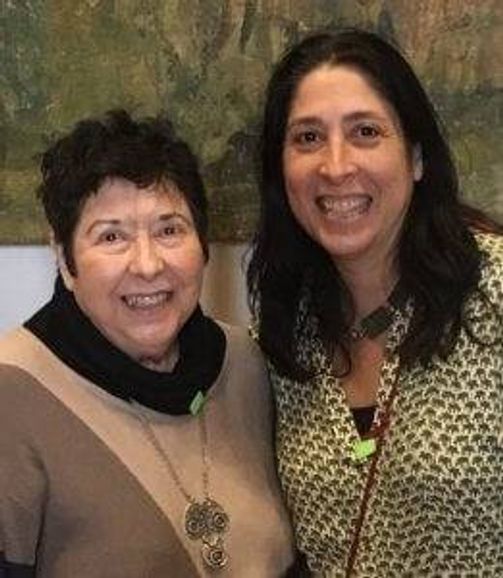 From the Roosevelt to Eisenhower administrations (1930s-1950s), our home was headquarters for Philadelphia's Democratic 20 Ward.  My father, an attorney, party leader and later a magistrate, was the ward leader. Like statesman and printer Benjamin Franklin, he designed his own political mailings.
Our dining room was a hub of activity; everyone in the family helped out, along with typists hired by my father. As a child, I worshipped them, sitting at their feet, marveling at their fingers flying over the keys and delighting in the clickety-clack of the old standard workhorse. Typing on a keyboard today, it's hard to imagine what a difficult chore it was back then. It was through these working women that I came to appreciate the skill of typing.
Helping the War Effort
Beginning with my first job in 1943, when I was 16, I have always enjoyed the independence that work offers.
After my cousin, who was like a brother to me, was killed while serving in the Air Force, I was determined to do my part for the war effort. So I joined a horde of applicants arriving at 8:00 a.m. at the United States Army Signal Corps. By 4:30 p.m., the crowd had thinned out and an announcement came over the loudspeaker, "From this point on, only applicants who are high school graduates will be considered."
"Not on your life," I thought to myself. I've spent too many hours waiting to hear my name called to give up now. It was a summer job, after all. What difference would it make if I had already graduated or if I was only going into my senior year?
I trusted my instincts and was hired to be a Teletype operator, trained to communicate in a fashion similar to today's email, or work with a coded blind tape in order to send typed messages across the globe. I loved it. The Teletypewriter, also known as the Teletype machine, was the very first computer terminal and the mainstay of U.S. military communications during World War II.
At the Signal Corps, we were predominantly an all-female staff. Five million women entered the workforce between 1940 and 1945. As the men fought abroad, women filled the gap in the labor force on the home front. Even though my co-workers were older than me and from all over the U.S., we bonded and became friends. It was a 24/7 office.
I volunteered to work a variety of shifts, including several consecutive Sundays where I was the overseer of 11 employees. My boss, Lt. Noble, really lived up to his name. He expressed confidence in my ability, and at the end of the summer I was thrilled when he asked me to stay on. There's nothing like being in a job where you are valued.
Career Success
I immediately went to a pay phone to tell my parents I had made a decision to continue working and wanted their blessing. "What about high school?" they asked. Of course, I had thought it out before I called. We lived in North Philadelphia, a short distance from Temple University and its subsidiary, Temple High, which offered classes at night.
After my parents got over the initial shock, they agreed, and as planned, I worked at the Signal Corps during the day and completed my secondary education at night. Once I had my high school diploma, I left to attend Temple University where knowing how to type was critical as I pursued a B.S. degree in journalism.
After graduating college in 1948, I was hired by a Philadelphia advertising agency, followed by a stint in New York City working at Dell Publishing. I got married and was a stay-at-home mom for my three children. Entrepreneurship beckoned and I became a small business owner of the Sign of the Ram, a home accessories business.
From there I went on to do writing/editing and public relations for Science for the Blind, where I needed to employ more of my mechanical skills representing the Visualtek machine for visually impaired persons.
After that, I made my way to The Wall Street Journal. Ironically, after I was told I was too old to catch on to new technology, I joined Accent Travel and Tours and began a career as a travel consultant, an industry that relies heavily on computers. Eastern Airlines sent me to Atlanta to learn to operate the system the company used to book travel. This was another tactile typing experience I was able to conquer.
I went on to work for 10 years at an assurance company where Excel spreadsheets became my bailiwick.
Still Typing and Writing
After retirement at 70, I needed something to help me stay organized and active. I received instruction in medical posting, which I continue to do from home on my computer.
Seven years ago, I enrolled in a creative writing class at my local senior center. Each week, we receive writing prompts to expound upon. I find typing not only keeps my creative juices flowing, but has led to my comfort level with the internet, delivering the world to my fingertips and connecting me to friends and family worldwide through email and Facebook.
Now if only I could master texting!
Etta Freed Lerman
enjoys her creative writing class; innovative cooking; baking; exercising, weekly Mahjong games; reading for her two book groups; mothering; grand-mothering, doing Tai Chi and collaborating with her daughter.
Read More
Barbara Lerman-Golomb
has been an essayist and author for a variety of genres, as well as an experiential learning designer for the leading publishing and edutainment companies. She is a passionate social justice/eco activist and is energized by collaborations with her creative daughters and her mother.
Read More