The United States of Financial Insecurity
Two reports show what lies beneath the surface of the growing economy
Unemployment is down (from 6.6 percent a year ago to 5.6 percent), the stock market's been up (mostly), home values are increasing, foreclosures are falling and GDP has been rising at its fastest clip since 2003.
 
Which raises the question: If things are so good, why do so many of us feel so bad?
 
Two hard-hitting studies released today, from the Pew Charitable Trusts and the Corporation for Enterprise Development (CFED), chisel away at the answer.
 
A Challenge for Many
Although they crunched their numbers different ways, they came up with a similar conclusion: Yes, the U.S. economy has been improving overall, but financial insecurity remains a challenge for many Americans.
(MORE: Unemployed, 55 and Faking Normal)
 
Pew's report, The Precarious State of Family Balance Sheets, which analyzed government data on income, expenditures and wealth, concluded: "Despite the national recovery, most families feel vulnerable and stressed, and could not withstand a serious financial emergency." Many families, even those with relatively high incomes are "walking a financial tightrope," says Pew.
 
CFED's study, Excluded From the Financial Mainstream: How the Economic Recovery is Bypassing Millions of Americans, features findings from its 2015 Assets & Opportunity Scorecard which ranks states on the financial security of their residents. Its takeaway: "The reality is that millions of families and individuals still have little opportunity to take charge of their financial lives, let alone to plan for a more prosperous future."
 
All Boats Aren't Lifting
The researchers behind the reports told me that the improving stats for the U.S. economy in many ways belie the everyday lives of lower- and middle-income Americans.
(MORE: A Helpful Site for the Financially Insecure)
 
"In the 2015 Scorecard, we found that although the economy did improve, some folks were left behind. Ideally, we should see all boats being lifted, and what we found is they were not," said Jennifer Brooks, Director of State of Local Policy at CFED, a nonprofit whose mission is to empower low- and middle-income households to build and preserve assets.
 
Diana Elliott, Pew's Research Manager for its Financial Security and Mobility team, said it's important to remember that not everyone benefits when stocks and home prices rise. "To benefit from the stock market, you must own stock. To benefit from an improving housing market, you must own a home. Not all are benefiting from the improvements in the economy because not all are participating."
 
Some of the CFED and Pew numbers about Americans' savings, debt and wealth, are especially striking and grim — apologies in advance for some of the wonktalk that follows:
Roughly 70 percent of households face serious savings, income or debt problems (Pew). Many confront two or three of the three types noted below.
The majority of American households (55 percent) are "savings-limited," which could be a huge problem for them in a financial emergency (Pew). "Savings-limited" means they can only replace less than one month of their income through liquid savings — money they can get to easily and without penalty. Worse, the typical low-income household has the equivalent of less than two weeks' worth of income in checking, savings and cash at home. CFED says more than 50 million Americans are "on a financial precipice" without enough savings to sustain themselves for just three months, if faced with a job loss, medical emergency or other unforeseen expense. Financial advisers typically recommend keeping three to six months of income in liquid savings for an emergency. "The typical middle-income household is unprepared for a major economic shock," says the Pew report.
Just under half of families are "income-constrained" (Pew) and millions have insufficient income to meet basic needs (CFED). "Income-constrained" means that a household's spending is greater than or equal to its income. CFED noted that, for the third straight year, the household income poverty rate is 14.7 percent ($23,850 for a family of four).
More than half of American consumers (56 percent) have subprime credit scores (CFED) and roughly one in ten families (8 percent) are "debt-challenged" (Pew). "Debt-challenged" means their debt payments equal 41 percent or more of their gross monthly income.
One-quarter of jobs are in low-wage occupations (CFED). And, CFED notes, that's a substantial increase from the previous year. Women and workers of color hold a disproportionate percentage of those jobs, according to the CFED report. "Many jobs in America today are not paying a wage to support a family," said Brooks.
Average annual pay in 2013 stagnated at $49,808 — $203 less than in 2012 (CFED). The median household income has fallen 9 percent since the turn of the century, according to a recent New York Times article.
 
Serious Disparities by Wealth
Echoing the earlier "1 percent" message of Occupy Wall Street, the studies also point to huge chasms between America's wealthiest and the rest of its citizens, particularly when you look at the long-term trends.
 
The bottom three quintiles of Americans, as measured by net worth, gained little wealth over the past 24 years, Pew found, but the top quintile's wealth rose from just over $600,000 in 1989 to nearly $1 million in 2013.
(MORE: What to Do About the Coming Retirement Crisis)
 
And one in five households (not the wealthy ones) regularly rely on "fringe financial services" to meet their needs, according to CFED. This means, for instance, they're using high-cost predatory lenders to borrow. African-American, Latino and Native American households are substantially more likely to be unbanked, says CFED.
 
Location Is a Factor, Too
The state where you live also affects your financial security and financial inclusion, CFED found. "In many cases, there's a pretty direct line between the absence of a presence of policies and the financial security of families," said Brooks.
 
Eight of the lowest-ranked states, across all indicators in this year's Scorecard, are in the South or Southwest: Mississippi, Georgia, Alabama, South Carolina, Tennessee, New Mexico, Arizona and Louisiana. (Mississippi was also just named "The Worst State to Grow Old" in a ranking by the 24/7 Wall Street site, partly because it has the lowest median household income for residents age 65+ and the second highest percent of 65+ residents with a disability.)
 
By contrast, Maryland adopted the most policies aimed at decreasing poverty and helping more families "enter the financial mainstream," CFED found.
 
CFED's report said that such policies can have an enormous impact. For instance, Minnesota adopted the 10 highest number of policies that CFED calls "vital to family financial security" and ranked 8 best for outcomes for families. Two other states scoring well for policies and outcomes: Vermont and Colorado. However, "there's still a lot that even the best states could do," Brooks noted.
 
Some states, especially in the Northeast, rank high for policies but not so high for outcomes — because of their steep cost of living and the income inequality of their residents. Examples: Connecticut, Maryland, New Jersey, New York and Rhode Island.
 
What States Are Doing
Over the past year, Brooks said, a few states instituted policies aimed at boosting financial security and a few backpedaled, reducing support for homeownership and workforce training. (Michigan, for example cut three policies for first-time homebuyers). There was "a lot of positive movement around the minimum wage," she noted, but only eight states have adopted 50 percent or more of the 68 policies CFED favors, the same as a year ago.
 
"My overall view of what happened is a bit of churning," Brooks said. "There was a rearranging of the deck chairs a little bit." Even though state budgets tended to strengthen last year, many states are "not using the money to support family financial security," said Brooks.
 
How to Increase Financial Security in America
What could be done to increase the financial wellbeing of Americans, especially those who are lower- and middle-income?
 
Federal and state programs expanding retirement-plan coverage will help.
 
The Obama Administration's new myRA accounts roll out this year and the president just called for legislation that would let more part-time employees save for retirement at work. This week, according to USA Today's Rodney Brooks, Sen. Susan Collins (R-Maine) and Sen. Bill Nelson (D-Fla.) will introduce bipartisan legislation to encourage small businesses to offer retirement plans and provide incentives for employees to save more for retirement.
 
Illinois enacted the Secure Choice retirement plan for residents without coverage (it'll take effect in 2017) and states such as California, Connecticut and Oregon are looking into passing similar laws.
 
A new initiative by the federal Consumer Financial Protection Bureau (CFPB) and the Financial Services Roundtable has begun looking for answers. In a CFPB report released Tuesday, the agency recommended financial advisers and institutions work with consumers to improve their well being in a number of ways including:
Get them to practice contentment, cut down mindless spending and use credit responsibly
Help them learn when and how to get trustworthy financial information
Lead them to identify specific, realistic financial goals and make step-by-step plans to reach them
"The reality must begin to change if the American Dream is to remain alive and well for future generations," the Pew report said. That's a fact.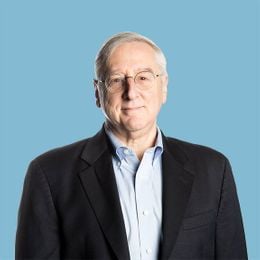 Richard Eisenberg
is the former Senior Web Editor of the Money & Security and Work & Purpose channels of Next Avenue and former Managing Editor for the site. He is the author of "How to Avoid a Mid-Life Financial Crisis" and has been a personal finance editor at Money, Yahoo, Good Housekeeping, and CBS MoneyWatch.
Read More