The U.S. Faces a Married Couples' Retirement Crisis
Words of wisdom to spouses who want to live happily ever after from the author of 'A Couple's Guide to Happy Retirement'
You know about America's retirement savings woes, but you might not be aware that the nation may be facing another, more personal disaster. Call it The Married Couples' Retirement Crisis.
 
"Over the years, I have seen many couples who enjoyed a long, happy marriage only to be thwarted by serious marital problems when one or both people retired," writes Chicago psychologist Sara Yogev in her new book, A Couple's Guide to Happy Retirement: For Better or For Worse…But Not For Lunch. "I'm convinced that a troubling trend has emerged that will bedevil retiring couples for years to come."
 
Newly retired individuals, Yogev notes, report the lowest marital satisfaction and highest conflict compared with those who are retired a long time or still employed.
(MORE: The Retirement Talk Couples Need to Have Now)
 
One reason, as the new 2013 Fidelity Investment Couples Retirement Study suggests, is that married couples who aren't yet retired disagree a lot about how, when and where they'll retire. The survey found that:
About four in 10 couples (38 percent) disagree as to the lifestyle they expect to live in retirement.
36 percent of couples don't agree on, or don't know where, they plan to live in retirement; that's up from 33 percent in Fidelity's 2011 survey.
And a third of couples approaching retirement (32 percent) don't agree on whether they will continue working in retirement.
 
I figured I'd try to do my part to help save America's marriages (you're welcome) by talking with Yogev and getting her advice. Highlights from our conversation:
 
Next Avenue: What is the biggest mistake couples make when it comes to preparing for retirement?
 
Yogev: Couples often neglect to prepare themselves psychologically.
 
Retirement changes the dynamics of couples the same way the birth of first child changes the marital dynamic. Even couples who have had good relations over the years often are not prepared to give each other enough space and time and decide what it is they want to do together and don't want to do together.
 
Many couples have developed a pattern of interaction, how they spend time together and apart. When retirement happens, things change and you need to find a new configuration.
(MORE: Survival Guide for Couples Who Are Always Together)
You say one problem many couples face in retirement is getting on each other's nerves. Why?
 
As much as we love and like our spouse, some characteristics are irritating. So spending extended time together in retirement brings that to the surface.
 
In my book, I give an example of a wife who had a routine in the morning. She talked to her daughters on the phone and then her friends and she'd tell each of them the same story. When her husband retired, he got annoyed hearing the same story so many times. In other couples, the husband tells the same joke again and again.
 
All these small, irritating traits come to the surface when you're spending more time together, which can make it difficult to get along.
(MORE: Couples Disagree on Money and Retirement Plans)
Why does marital satisfaction often fall during the first two years of retirement?
 
After the initial honeymoon stage of retirement, there can be disenchantment. The key issue is how to make this stage as short as possible. If the disenchantment stage lasts too long, you can become depressed and that's when marital satisfaction really declines.
Two years is enough time for couples to reestablish a new pattern that works for them.
 
You urge couples to spend time in an area where they think they'll want to retire before moving there. Why?
 
My experience and research indicates that this is a better way to go than to relocate to a completely new place where you don't know anyone.
 
If I had big position at a company and now I'm arriving somewhere new as a retiree, no one knows who I was or  how much I accomplished. They see me as 'Joe Schmo, retired person' telling silly jokes.
 
Making the move gradually by spending a little time there regularly over the years while you're still employed helps establish yourself in a way that's similar to the way you see yourself.
 
Who has the most difficult time transitioning to retirement?
 
Professional women.
 
Why?
 
They probably are not crazy about the typical homemaker role. Often, the expectation when they retire is they'll be the grandmother baking cookies and doing all the things they really don't like. So it's difficult for them.
 
For women who've been homemakers, the transition is not as difficult. But it depends on how easy their husband's adjustment is, since these women are used to tailoring their activities around him.
 
What do you recommend couples do to make the transition to retirement smoother?
 
I always encourage both spouses to take time and think about what he or she wants to do. Then exchange that information, try to help each other and be willing to compromise.
Often, husbands and wives are very surprised about what their spouses want to do.
I know a couple who thought they were all aligned. They said to each other: 'When we retire we'll travel.' But they didn't talk about what they meant by travel. He meant they'd get an RV and travel in it for a year in Europe or Asia. That was his lifetime dream. But she had no idea he wanted to do that. She wanted to spend two weeks here or there.
 
For a working couple, does it matter which spouse retires first in terms of a happy marriage? 
 
Because of sexual stereotypes, the most difficult situation is when he retires and she doesn't. If he's expected to pitch in with the housework and he feels emasculated by that and she comes home from work and sees him by the TV or by the computer, that creates resentment. If he's willing to pitch in, that can enhance marital satisfaction.
 
So is it better for a working wife to retire first?
 
Yes, or for both spouses to retire together. But what's more important is for them to talk about retirement in advance in detail.
 
The Wall Street Journal recently ran an article by psychologist Maryanne Vandervelde about the importance of "parallel play" in retirement, where spouses are engrossed in separate but parallel activities. Is parallel play a good idea?
 
Yes, as long as each spouse gives equal importance to the validity of what the other one wants to do.
 
If you're busy with an activity that has social meaning and now your husband or wife wants to do something that's more self-serving, you can't say that their goal is less important. You need to pay mutual respect to what's important to each other.
 
You should create time, space and resources for what your spouse wants to do and show recognition that if it's important to you. it's important to me.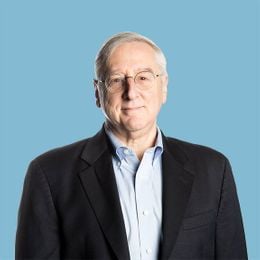 Richard Eisenberg
is the former Senior Web Editor of the Money & Security and Work & Purpose channels of Next Avenue and former Managing Editor for the site. He is the author of "How to Avoid a Mid-Life Financial Crisis" and has been a personal finance editor at Money, Yahoo, Good Housekeeping, and CBS MoneyWatch.
Read More