Video: Political Lobbyist Makes Mosaics to Give Away
While his cronies play golf, he creates portraits of Marilyn and Jackie O
People are surprised when they find out that Neil Clark works with delicate glass. "During the day, I'm a lobbyist/political consultant. I help people get elected," he says. "My reputation is one of high intensity and take no prisoners."
But when he's not mixing with the movers and shakers of Ohio's Republican party, Clark often can be found in his home studio surrounded by jars of colorful glass, quietly working on elaborate and striking mosaics depicting the likes of Marilyn Monroe or Jackie O.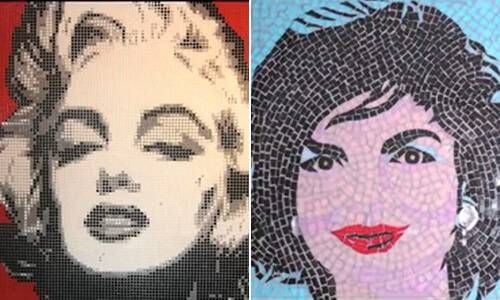 Clark wasn't always an artist. He was on vacation in Maui when he went to a gallery and an intricate mosaic depicting a Hawaiian prince caught his eye. But instead of shelling out $2,500 for the piece, Clark thought, "I could do that."
When he got home, he created his first piece. He still has that small green gecko. But he gives most of his works away to admirers. Then he moves on to the next project. I think everyone has it in them to do art," Clark says.
See Clark's studio and his mosaics, and hear what he has to say about golf,  in this video, which originally aired on Broad and High, an arts and culture television show produced by PBS affiliate WOSU.
Heidi Raschke
is a longtime journalist and editor who previously was the Executive Editor of Mpls-St. Paul Magazine and Living and Learning Editor at Next Avenue. Currently, she runs her own content strategy and development consultancy.
Read More