So, You Want to Be a Voice Artist
How to get started, what it will cost and the fun you could have
Commercials. Audiobooks. E-learning. Assistive devices. Opportunities for voice work are everywhere. And though companies use voice artists primarily to target Gen X and millennials, they're also increasingly recruiting and employing older people for these jobs. Maybe you want to take a crack at it.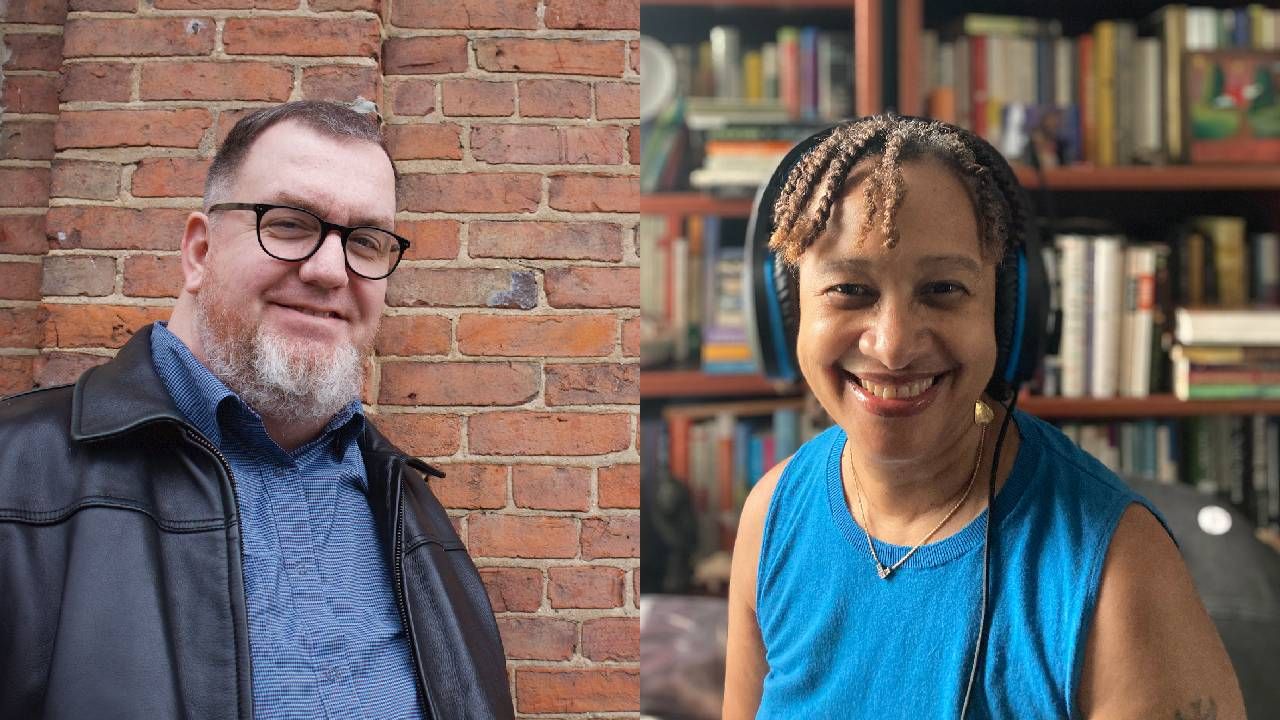 Voices.com, a global enterprise with almost 500 million clients and actors, predicts an increased demand for older people in this field. The company says that between 2015 and 2018, jobs posted on its site seeking a "senior voice" in the internet category have increased by 47% and that its survey of 1,000 creative professionals found that "authoritative or professional" voices are among the types most in demand.
"With today's technology, going to a studio is not really necessary anymore."
You don't need to be a seasoned voice-over artist to get work, says Kat Theo, a storyteller, teacher and children's book author on her YouTube video, "How to Become a Voiceover Artist Today: No Experience Necessary."
You can probably record from home, too. "I work from home ninety percent of the time," says Jerry Lord, of Madison, Wisc., who's voiced corporate presentations for companies including Archway, Johnson Controls, Sears and Whirlpool. "With today's technology, going to a studio is not really necessary anymore."
Recording 'The Bubbe Diaries'
Some older people doing voice work are new to it and love it.
Take Paula Span, a veteran journalist who narrates "The Bubbe Diaries" (bubbe is Yiddish for grandmother) for Audible. It's a "true stories of grandparenting" audiobook based on the Generation Grandparent columns she wrote for The New York Times. In "The Bubbe Diaries," Span, a Next Avenue Influencer in Aging, explores such topics as sleep, bonding and boomers' journeys through grandparenting and shares tender tales about life with her beloved granddaughter.
Span's improbable experience as a voice artist began once she was finishing up writing the audiobook's manuscript. "The editor asked for a 'scratch track,' a low-fi recording of the script. So, I recorded on my phone and sent it to her," Span recalls. Soon, the part was hers.
"I was just gobsmacked," says Span.
Several people at Audible had listened to Span's scratch track and approved of her delivery. Plus, when it comes memoirs, she was told, listeners "like to hear the author's voice."
So, during nine hours over two afternoons in January 2021, Span recorded the narration in the bedroom of her Montclair, N.J., apartment. She used sound equipment Audible had shipped and set it up following the instructions. As she recorded, Span said, her coach/director and sound engineer "were in my headphones" the whole time.
"It's kind of a hoot to be learning something new at seventy-one," says Span. "What matters more to me is people who don't know me enjoyed it."
One Voice Artist's Path
Angie Chatman, a freelance writer, editor and storyteller in Dorchester, Mass., worked in Rochester, N.Y. as an on-air radio personality during the '90s. In 2018, after taking a class on pitching stories for print and the web, Chatman segued into live storytelling which included appearing on public radio's "Stories From the Stage" and "The Moth Radio Hour."
"I just closed the door to my office, recorded [the podcast] on my phone and uploaded it to the project curator."
This year, she supplied the voice of Hannah Adams (a distant relative of President John Adams) for the Religion, Race & Democracy Lab's podcast at the University of Virginia. Hannah Adams wrote books on U.S. history and what we today call comparative religion. 
Equipped with headphones and a new $200 microphone, says Chatman, "I just closed the door to my office, recorded [the podcast] on my phone and uploaded it to the project curator."
Span and Chatman's unintentional foray into voice work differs markedly from Ken Solin's deliberate decision in 2015 to pivot from a career as an author and dating coach to begin narrating a motherlode of content for a living — at 70.
His repertoire as the voice of 60 books on Audible.com ranges from "Mars Craves Men: A Gay Time Travel Sci-Fi Adventure" to "Hitchhiking Across the Country With My White Cane in the '70s."
For the past three years, Solin has worked steadily in his Chiang Mai, Thailand home, where he built and equipped his recording booth.
"I've done voice work for tech companies. I've done a fair number of commercials," says Solin, adding that the commercials work isn't his favorite. "I mean it's quick money and it doesn't take long. But the competition is beyond fierce," he notes.
Solin says his niche is voice-over work on romance novels and on gangster novels — the latter he says, switching to a dramatic, baritone voice, because "I got that bad guy voice."
Each day, Solin logs on to ACX.com (Audiobook Creation Exchange), a marketplace connecting authors, agents and publishers with narrators and others in the industry, checking for books for auditioning. When recording, he works about 90 minutes a day (roughly 30 minutes of narration and an hour of processing and posting the work).
What Voice Artists Earn
"You know, some authors put their energy into a book, so I try to meet their energy with my energy and give it all I got," Solin says. "I just pour myself into it, which is why it's so exhausting."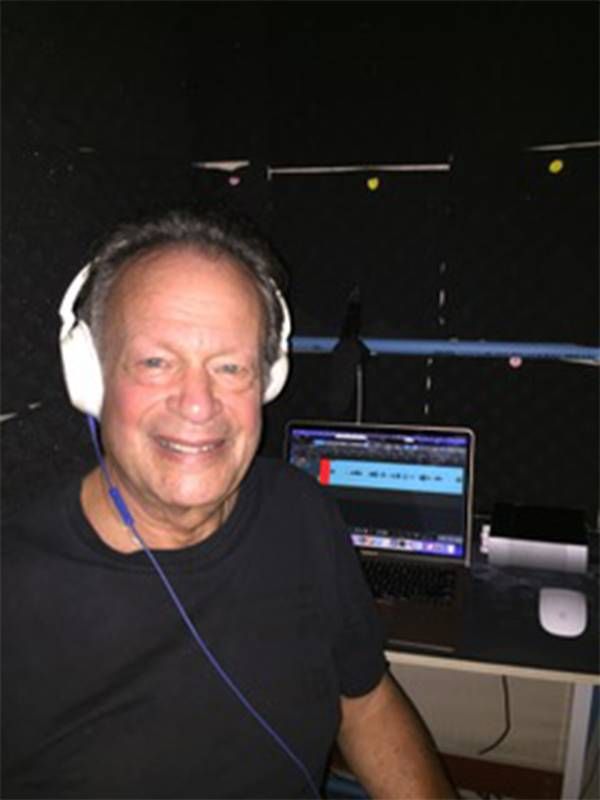 Average annual pay for a voice actor in the U.S. is $63,857 and top earners make $172,000, according to ZipRecruiter.com. But voice actors earning $27,000 to $41,999 make up the largest group. Pay depends on experience, skill levels, and the job category (commercials, corporate presentations, e-learning and others).
"You have to realize it's going to be a lot of work in the beginning," cautions Arlene Tannis of Battle Creek, Mich., a former radio broadcaster who's been a voice artist since 2008. "At first it's slow. It's not a get-rich-quick thing."
From a technical standpoint, "you do have to have computer training and you have to have a knowledge of the equipment that you need," says Tannis.
On its website, the SAG-AFTRA union, whose members include voice artists, recommends seven gear items and nine software programs for a home recording studio. If you already own a computer, Voices.com says, expect to spend $2,000 to $5,000, though it is easy and not uncommon to spend much more.
Aside from ACX, other sites connecting voice actors with potential employers include Fiverr and Upwork. Job opportunities are also shared on various listservs and online forums, though access is often by invitation only.
"At first it's slow. It's not a get-rich-quick thing."
To enhance their skills, Solin and others in his field take classes on acting or voice either in person or online. For an industry whose very name includes the words "voice" and actor," it just makes sense.
As professional voice artist Anna Brisbin, aka Brizzy Voices, explains on her YouTube channel "How to Start a Voice Acting Career" (which has more than 740,000 views), "Voice acting is acting… So, you gotta get your acting chops down first."
She advocates joining theater groups, auditioning for plays and short films and signing up for acting and improv classes.
Getting Instruction to Become a Voice Artist
Solin took improv sessions in Oakland, Calif. and acting classes at Berkeley Rep School of Theatre, when he lived in California. "I had to learn how to act. It's not so simple," he says. "Even if it comes naturally to you, and in some ways it did to me, you still need to learn how to get your emotions into your voice."
Lynne Conner, chair of the theater department at UNC Charlotte in North Carolina, says courses in her department are applicable for those pursuing work on stage and TV as well as in films and voice-over.
"We're talking about the fundamentals of producing speech," she says. "What to do to enhance that mission, how you can protect it, how you learn to articulate, how you learn to project, how you can control your vocal mechanism (and) pronunciation."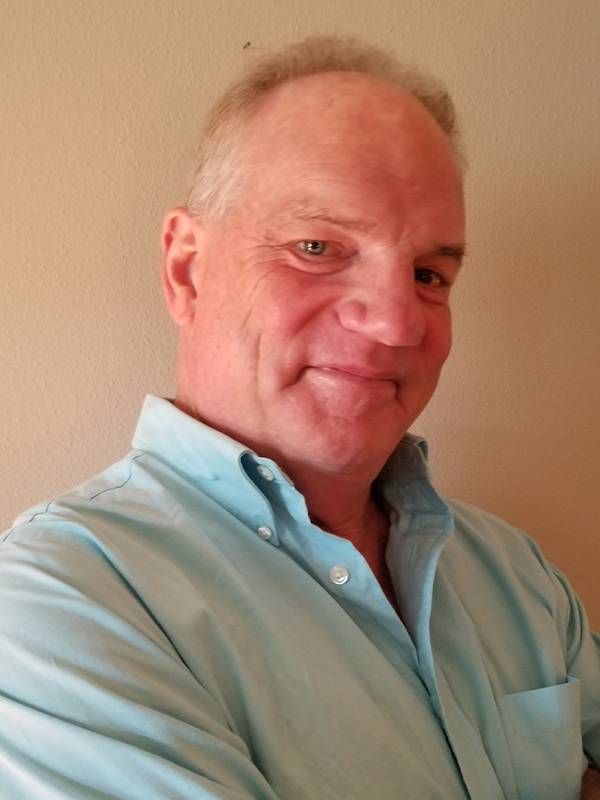 But if you want to sidestep traditional acting or voice classes, online voice instruction — more like direction in some cases — is abundant.
Solin and veteran voice actor Lord believe coaches can be very helpful for voice artists.  "If Tiger Woods needs a coach, I recommend you get a coach," advises Lord.
To find one, simply type "Where to find voice artist coaches" into a search engine. Prices aren't listed on many sites; however, a quick search on Voices.com yielded five coaches whose individual sessions ranged from $100 to $159. Lord recommends Bill DeWees (whose coaching technique is featured in YouTube's "2 Keys to Great Narration Voice Overs").
You can also find an agent by searching online and, if you're a SAG-AFTRA union member, on its site. But some voice actors say you're better off without one. "I've been on an agency roster or two," says Tannis, "but I have never gotten a job through an agent."
Anthony Gettig, of Lawrence, Mich., whose voice acting credits include e-learning and industrial or corporate image narrations for the likes of Comcast, Harley-Davidson and Pepsi, encourages older adults to consider this line of work. He has devoted more than a decade of his life to it.
"I think voice-over is a great avenue to pursue. They (older people) have the time. Most important: They have life experience. That is a huge competitive advantage," Gettig says.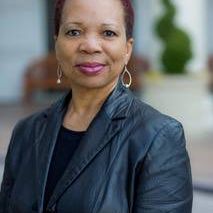 Constance Brossa
has always been partial to storytelling. Her affinity for narratives developed when she was in grade school and remains to this day. A newspaper writer and editor for nearly a dozen years, she left the newsroom to launch an independent editing/writing service that evolved into a marketing agency with a focus on brand storytelling. She continues to write for, and edit, trade publications and digital media sites.
Read More