How to Volunteer From Your Home Now
Ways to make a difference when you can't be there in person
Combine Americans' job losses, health battles and employer shutdowns due to the coronavirus outbreak with the urgent need to address racial justice and you have a vital demand for volunteers. But the pandemic's shelter-in-place orders have made in-person volunteering extremely difficult.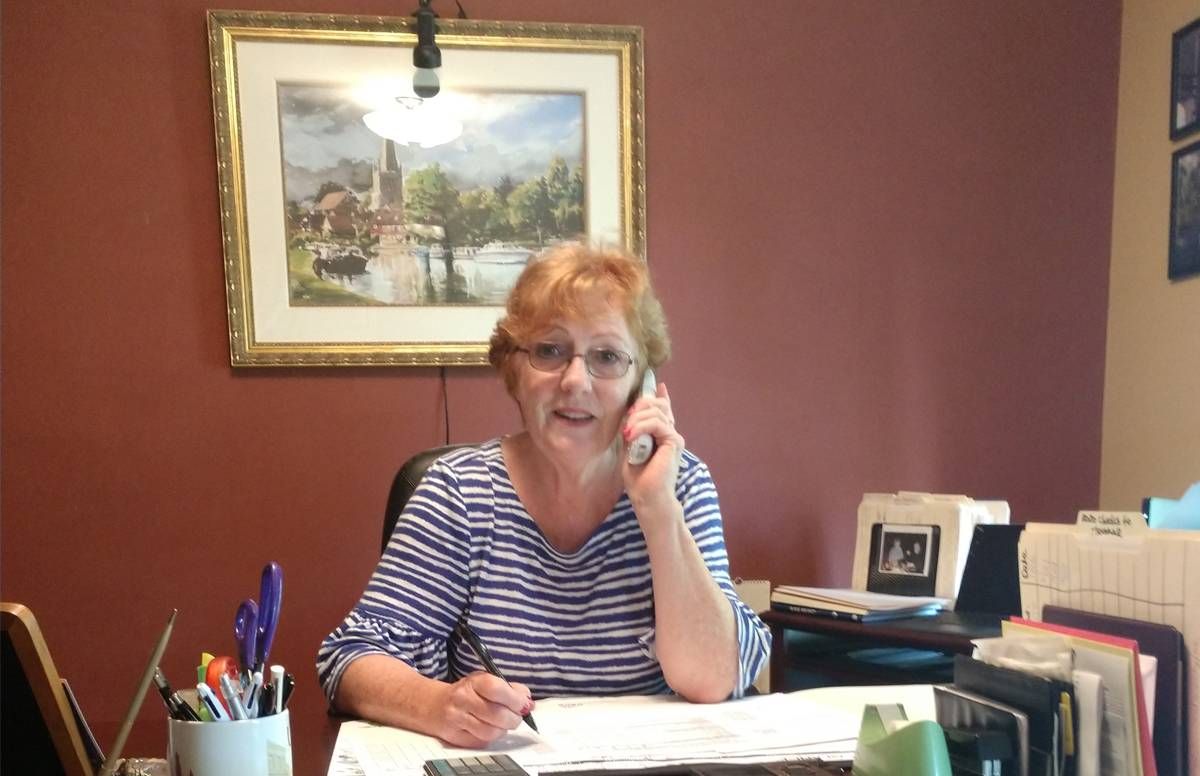 There are, however, many ways to offer assistance as a volunteer from your home.
The need is great.
When Volunteers Stay Home Due to Sheltering-in-Place
Nonprofits that depend on volunteer workers — such as food banks, tutoring projects and homeless programs — have lost many older volunteers due to the coronavirus' home isolation mandates. Consequently, some nonprofits have had to cut services, spend more to operate or close.
The Greater Boston Food Bank lost about 80% of its volunteers by April, while Feeding South Florida reported that 25% of food pantries in its network had to shut down.
"It's exciting to see the ability (of organizations) to pivot as circumstances require."
But some nonprofits have found smart ways for older volunteers to help their communities while staying at home.
In-person duties have been replaced with online or virtual volunteering as well as tasks that can be done without a computer. Volunteers can mentor or tutor by videoconference, assist with recordkeeping for charities, write cards or letters to lonely and isolated adults and children, sew masks or make phone calls.
Rita van Eck, of Newark, Del., has volunteered for Meals on Wheels of Salem County, N.J. for 14 years. "All my friends are there," she says. As a retired human relations professional, van Eck, who is 70, helped the group with its HR functions and fundraising. Now she helps from her home in a different way.
The nonprofit delivers prepared meals to recipients who are mostly older, with health problems or disabilities, though personal visits have been eliminated lately due to the pandemic.
Replacing Visits With Personal Phone Calls
At first, staff did the check-ins by phone. But it was time-consuming. "Volunteers really missed the clients and the clients really missed the volunteers, so we're incorporating them into helping with that," says Carly Melchert, executive director of Meals on Wheels of Salem County.
Now, at-home volunteers like van Eck make those calls.
"We ask, 'How are you doing today? Is everything okay? Is there something we can help you with?'" she says. If there's a problem or need, volunteers connect people with local social service agencies.
"I love doing it," says van Eck. "The people are very appreciative. It's fun and satisfying."
While virtual volunteering had been tried before by some groups, the pandemic has escalated at-home volunteering.
"It's exciting to see the ability (of organizations) to pivot as circumstances require," says Phyllis N. Segal, vice president of Encore.org, which helps people collaborate across generational divides. "There's an explosion of activity and interest of all nonprofits to enable volunteers to be safe and continue."
That shift also benefits older volunteers' well-being.
"Volunteering was their social outlet, as well as their purpose," says Kayla Paulson, RSVP director and service enterprise trainer for United Way of East Central Iowa. Paulson's organization, which helps local nonprofits plan at-home volunteering, encourages groups to include ways for volunteers to connect, socialize and share experiences even while home.
Helping From Your Couch or Home Office
The pandemic motivated Maria Ramos-Chertok, 58, of Mill Valley, Calif., to volunteer for Legal Aid Marin.
"I am bilingual English/Spanish and felt that my skills as an attorney might help someone who didn't speak English and was in need of legal assistance," she says. So far, Ramos-Chertok has written a letter for a landlord-tenant issue and offered guidance on small claims.
Traditionally in-person mentoring groups are adapting, too.
The SCORE network of small business mentors has moved its volunteer coaching from in-person sessions to virtual ones, so volunteers could still contribute from home.
Technovation, a global technology education nonprofit, connects girls and families with volunteer mentors to solve community problems. When volunteers and mentees needed to be at home, the nonprofit's in-person mentoring switched online.
"It definitely was a challenge at first, more so for the girls than for the mentors, due to different levels of access to computers, mobile phones and strong broadband," says Tara Chklovski, founder and CEO of Technovation. "That said, our mentors are incredibly dedicated to their mentees, and have been a crucial part of our work to keep the program running smoothly."
Finding At-Home Volunteering Opportunities
If you want to volunteer from home, these sites and resources can help you find a way:
Visit volunteering platforms such as VolunteerMatch and All for Good. Search for "virtual" or "home" in the listings filters.
Check the excellent Encore.org resource list to find volunteering projects that connect people of various ages and generations.
To assist groups who work on racial justice and racial equity issues, start at the Showing Up for Racial Justice site, the Black Lives Matter site or Color of Change, the nation's largest racial justice organization. Also, VolunteerMatch's President and CEO Greg Baldin blogged on his site that "We commit to ensuring volunteers have access to opportunities with organizations focused on social justice and that they are easily able to support cause areas centered around overcoming systemic issues in our society that disproportionately affect people and communities of color."
Locate smaller, local nonprofits by doing an internet search for "volunteer center" and then adding your community name or ZIP code.
Contact the federal RSVP (Retired and Senior Volunteer Program) in your area to find groups looking for volunteers.
Have an idea for a task you could do from home? Suggest it to a nonprofit, even if you're a new volunteer. "There are agencies that would love to use your skills and talent," Paulson says.