Voluntourism: How to Do Good on Your Next Vacation
How to choose the best ways to help out while on vacation
If you're looking to make a positive impact on the world, you might be intrigued by the concept of volunteer trips. After all, philanthropic travel can help connect you to the world and give back at the same time. And many people over 50 are at a point in their lives that make a  "voluntourism" vacation a real option.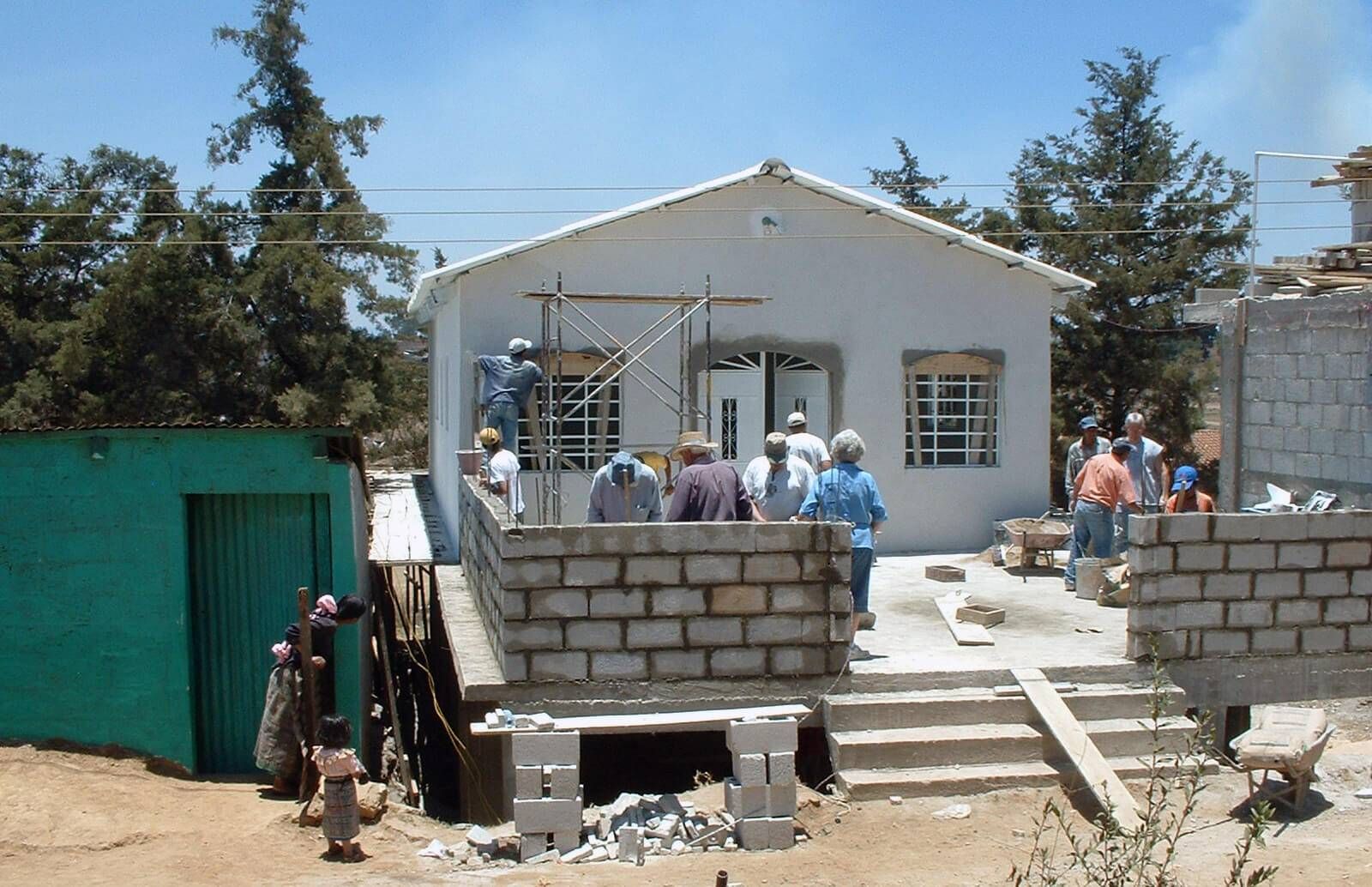 So, if you are keen on doing some good for humanity on your next trip, here's where to start:
Find the Right Voluntourism Trip
The first step is to evaluate which type of trip may be best for you or, if your family or a friend are coming, what works for all of you. Ask yourself these types of questions:
What places would I like to visit?
What types of activities best match my skill set? (For example, if you aren't physically capable of building a home, you may prefer to learn about a culture instead.)
How much time would you like to commit? (A few days?  Weeks?)
What causes and missions matter most to you or to others who might join you?
"We always encourage travelers to consider trips that speak to their hearts. It's important to review the extent of the work from an ability standpoint, as well as the organizations that are being helped, as well as what the trip offers," says John Sutherland, manager of corporate social responsibility at Collette, a travel company that offers community-based tours.
Connect with Organizations
If you are already planning a trip and looking to volunteer while there, connect with a reputable local charity. There could be ongoing charitable efforts you can get involved in during your trip — from teaching English in a school to rebuilding a community center to working in a rainforest to participating in an archaeological dig.
To better screen the most effective organizations, visit sites like Charity Watch, Guide Star or Charity Navigator. Be aware it may be difficult to find data on nonprofit programs in some countries.
Seek Excursions and Tour Options
Travelers can also check their tour operator or cruise line for options. For example, MSC Cruises recently launched "Make it Count Tours" for cruisers to learn about endangered sea turtles or to clean a beach. Even some hotel chains, like The Ritz Carlton  now offer community-based volunteer opportunities for guests. Booking.com also has a list of top safaris and activities for those looking to help wildlife.
Do Good, Feel Better
Whatever you decide, chances are you'll feel good you did something.
"Volunteerism can help us develop a deeper sense of ourselves and others. It most certainly can facilitate perspective-taking. It provides a sense of being a part of something and the opportunity to develop new connections," says Rachel Annunziato, an associate professor of psychology at Fordham University.
A recent study by VolunteerMatch and UnitedHealthcare found that adults who volunteer feel healthier and happier; 93 percent reported an improved mood, 79 percent reported less stress, and 88 percent reported a self-esteem boost by giving back.
However, while the impacts are generally positive, viewing extreme poverty and hardships can take an emotional toll. "Yes, this can be difficult. There may be a sense of feeling like there is so much more to do, longing to go back and do more, and also, perhaps, guilt. Staying in touch with your fellow volunteers and people you meet along the way can be helpful," says Annunziato.
The Bottom Line
While a growing number of travel suppliers offering ways to give back, volunteer opportunities abound. The key is to consider the type of impact you want to make.
Elie Hassenfeld, co-founder and executive director of GiveWell, a site that evaluates charities, says well informed travelers can often make the biggest difference in the world. "Unless you have special expertise, you are probably not giving the charity something they may not already have," he says. "Certainly the cost of the trip is high enough that sometimes it may be ultimately better to donate. That said, there is a huge benefit to the traveler, to learn and get more engaged and come back home a person who can more confidently donate or advocate a cause to friends and family."
Julie Loffredi
is an award-winning journalist and news editor for InsureMyTrip, the travel insurance authority.
Read More