When It Comes to End-of-Life, Some Are Taking Matters Into Their Own Hands
It's called the VSED option — the refusal to eat or drink. The goal is to hasten death and it's perfectly legal.
Editor's note: Next Avenue has published more than 500 articles in 2021, and as the year is winding down, our editors wanted to share with you some of our favorites, like this one.

Please note: This story contains references to end-of-life decisions.
Some patients diagnosed with terminal illnesses or chronic progressive diseases find the prospect of a long decline, great suffering or significant deterioration to be intolerable.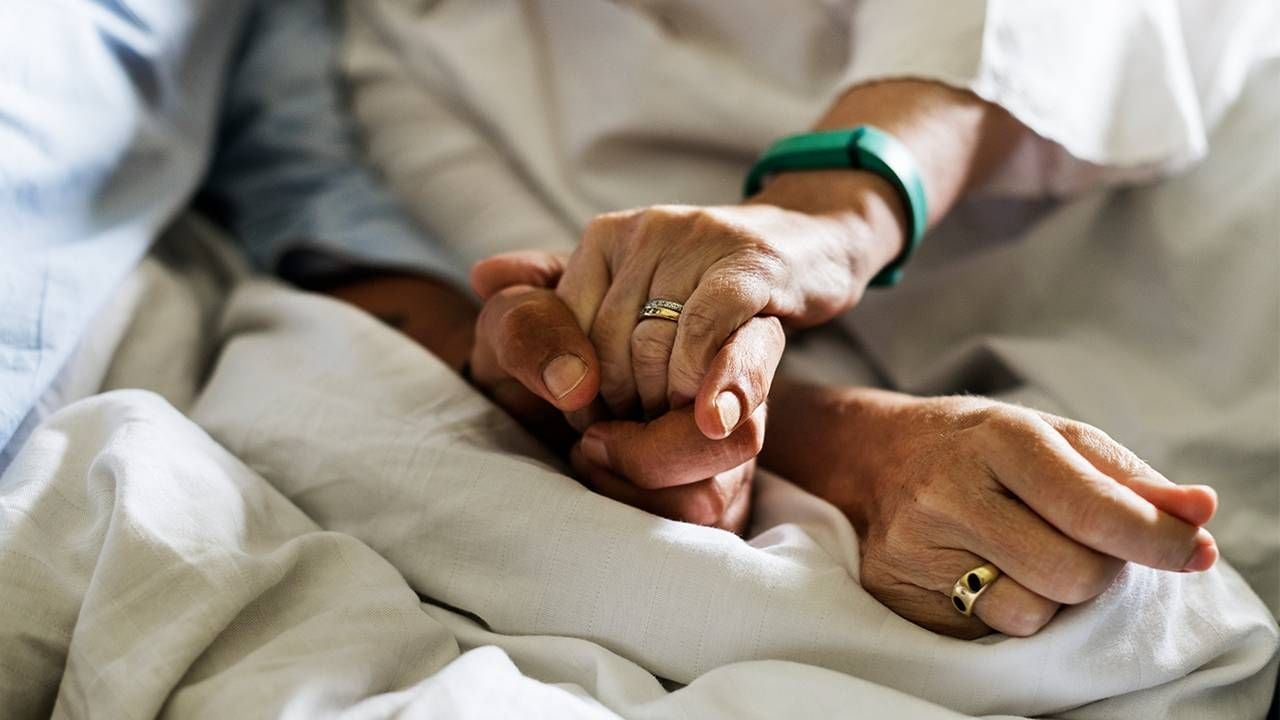 For those with the desire to hasten their own death, one option is to refuse to swallow food or sip liquids. The practice, known as "voluntarily stopping eating and drinking," or VSED, typically results in death within 10 days to two weeks.
"People have been dying this way since time began. It's a natural way of dying, but people should know they can't do this by themselves. They need to be attended by those who are knowledgeable about symptom management who can help them have the least bad death possible," said Judith Schwarz, the clinical director of End of Life Choices New York.
A registered nurse with a Ph.D., Schwarz has written and lectured widely on the practice and advised hundreds of people who have chosen and followed through with the VSED option.
Now she has collaborated with a palliative care doctor, a bioethicist and a law professor specializing in end-of-life issues to co-edit a comprehensive, first-of-its-kind book on the subject.
First-of-Its Kind Book on VSED
Published this month by Oxford University Press, "Voluntarily Stopping Eating and Drinking, A Compassionate, Widely-Available Option for Hastening Death" takes a multi-disciplinary approach to explain both the practical complexities and ethical conundrums of the process to patients, their families and the medical clinicians who care for them. 
"People who choose this and are successful are strong willed, they like to be in charge. Those qualities are useful for this process.
Hastening death via VSED is not an impulsive decision. Schwarz describes the people she advises about how to die this way as "well informed and determined," embarking on the process after securing aid from experienced guides.
"They understand that they need family and caregiver support, twenty-four/seven care at the end from people who understand why they made this decision," she said. "They need access to palliative or hospice oversight. Medications must be available to the patient to aggressively treat symptoms of pain."
Co-author and palliative care physician Dr Timothy Quill, of Rochester, N.Y., finds that many of his patients who have pursued VSED shared a personality type.
What a VSED Patient Can Expect
"Of what I call the last-resort options, VSED is the mostly widely available and the least widely described," he said. "People who choose this and are successful are strong willed, they like to be in charge. Those qualities are useful for this process. They are on the sicker end of the spectrum and want an option to speed things up. They are prepared for the end of their life."
The new book offers case studies that detail what a patient who chooses VSED can expect in the dying process.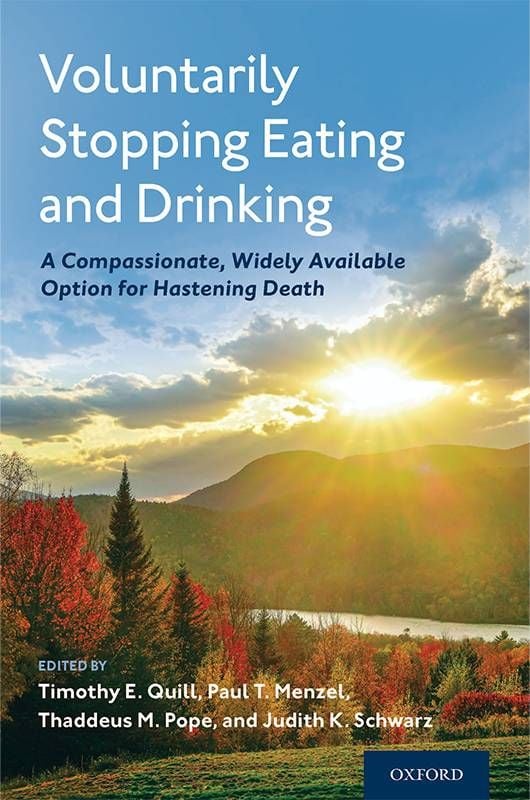 "At first they're up and around and it's a time for family to come together, for saying goodbye. They gradually get weaker, the world starts getting smaller and they become less responsive," said Quill. "As they get dehydrated, their blood pressure drops and that causes organ failure."
After the first day of no food or liquids, hunger tends to ease, but thirst becomes overwhelming. But even the use of ice chips or hourly sips can prolong the process. So, an oral care strategy that includes swishing and spitting, swabbing and using mists that don't rehydrate the patient must be planned.
Schwarz notes that most VSED patients experience agitation, delirium and/or hallucinations in the 24 hours before death.
"Everyone has a period of this, and they need anti-anxiety meds and strong tranquilizers to medically manage symptoms so that the delirium is not intrusive, frightening or awful," said Schwarz. "At this time, family can be present, holding the patient's hand or playing the music they like. I say, 'Don't disturb them, as they are on their journey leaving this world.' I can assure them that their loved one is not suffering. At the end, they stop breathing and their heart stops."
"If you view death as part of the life cycle, which is how I see it, it's a quiet process," Quill added. "In my experience, it's quite peaceful."
The Right to Refuse
In ten states and the District of Columbia, medical aid in dying is permitted. In these states, it is legal for a terminally ill, mentally capable adult with a prognosis of six months or less to live to ask their doctor for a prescription for medication they can self-ingest to allow them to die peacefully in their sleep. According to a 2020 Gallup Poll, 74% of Americans support medical aid in dying.
VSED is within the grasp of people living in states without such laws or for people in situations that fall outside what the medical aid in dying law allows. It is theoretically widely available and no one needs permission to pursue it.
But the option is not without ethical complications.
"VSED is a delicate matter, and most clinicians aren't educated about it — how to do it, who is eligible, how to bring it up discreetly," said Paul Menzel, another co-editor of the VSED book. A professor of philosophy emeritus at Pacific Lutheran University in Tacoma, Wash., Menzel has published numerous scholarly articles on moral questions in health economics and health policy.
"This option is almost underground, invisible, but the number of people who die this way is higher than you think."
Menzel likens the process of voluntarily stopping food and liquids to the right to stop medi cal treatment, a measure that many people assert when writing their wishes in their advanced care directives.
"People with advanced disease may decide the time has come to stop chemo or dialysis. Or they may get pneumonia and refuse antibiotics. Legally they can do this," Menzel said.
Medical providers can try to persuade them, Menzel added, "but if they refuse, that decision is respected. That decision hastens death but, according to western medical ethics, by refusing medical treatment, these patients aren't killing themselves."
Menzel notes that it's possible a patient who refuses medical treatment like chemotherapy might live anyway, but a patient who commits to VSED will not. In any case, he believes the medical provider's responsibility is to support the patient.
"If their doctor helps them execute their rights, this is not assisting suicide. It's assisting the patient in carrying out their legal prerogative," Menzel said.
Dementia Dilemma
Ethical considerations are also heightened when VSED is carried out in a person with dementia who requested the process through their advanced directive.
"This option is almost underground, invisible, but the number of people who die this way is higher than you think," said Thaddeus Mason Pope, professor at the Mitchell Hamline School of Law in St. Paul, Minn. and a contributor to the new book about the legal aspects of VSED.
Early in their dementia diagnosis, some people state they want to hasten their death with VSED as their disease progresses. They must rely on the person named in their advance care directive to carry out their wishes.
"For someone with early-stage dementia, death may be five or more years away. By the time they are terminally ill, they probably can't speak and they don't have capacity to ask for this," said Pope.
"We have medicalized death for years and now we are taking it back. People are dying at home with their dogs on their bed. That's the death they want."
Even when the wish to end treatment has been clearly and legally stated, executing VSED can pose complications for the person designated with the authority to carry out the instructions spelled out by the patient.
"Every state has laws about abuse and neglect of vulnerable adults. When an older person is dehydrating, someone could call Adult Protective Services or the police on the caregiver," Pope warned. "That surrogate has to be able to document that they have durable power of attorney for health care, that they are the health care agent that the patient trusted to make these decisions on their behalf."
Pope notes that residential facilities may try to block VSED in their residents with late-state dementia, even when the resident has documented their wishes in advanced care directives on file. 
"Long-term care facilities are risk averse on doing this. They are not in the business of facilitating death, and not feeding can look like the sort of thing they get in trouble for. They also might resist for emotional reasons. It's their job to feed memory care residents, and VSED might violate what they perceive as their goal and role," Pope said.
It's very common for families to take their loved ones out of the facility when they do this, Pope added.
While the book's four co-authors bring varied subject expertise to VSED, they share the belief that the option is one that more adults will seek out and that there is a need for more factual, thoughtful information about the topic as people contemplate their options.
"People fear uncontrolled pain, suffering and indignity at the end of life. For someone on the downward slope of an illness, who is going to die sooner or later and chooses sooner, this makes perfect sense," said Schwarz. "We have medicalized death for years and now we are taking it back. People are dying at home with their dogs on their bed. That's the death they want. There are plenty of folks out there who want to fight to the bitter end and that's fine. But they are not the people who are calling me."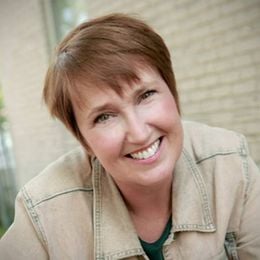 Kevyn Burger
is a freelance feature writer and broadcast producer.  She was named a 2018 Journalist in Aging Fellow and a 2020 Continuing Fellow by the Gerontological Society of America. Based in Minneapolis, Kevyn is the mother of three young adults and one rescue terrier.
Read More