When Wearable Alert Technology Fails
Exposing the unreliability of medical alert wearables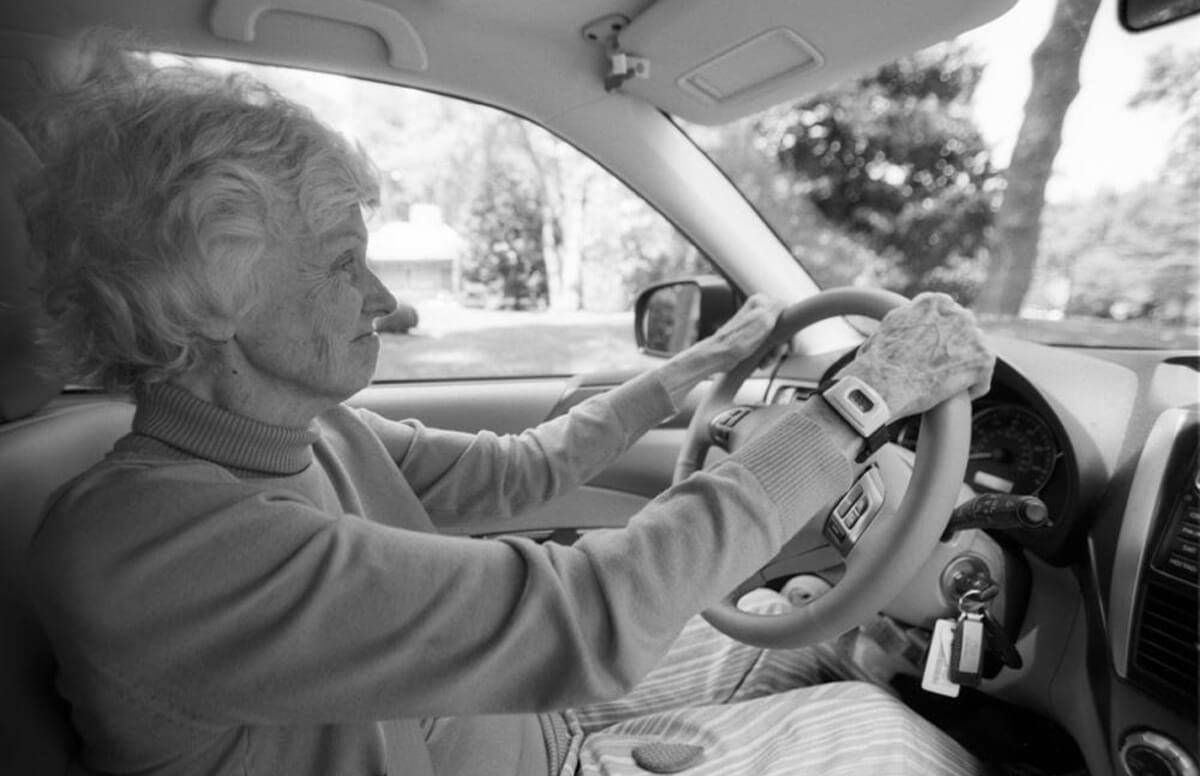 (Editor's note: This content is provided by TruSense, a Next Avenue sponsor.)
Ross Cameron never really thought a lot about his mother's emergency medical alert device. She lived in an assisted living community and as far as he knew, "She always wore it," he says.
He knows because when Ross, a freelance photographer living in Oakland, goes through his photos of her, it's always there, right on her wrist.
Now, he thinks about that device all the time – because when his mother, Roldah Cameron, needed it the most, it failed.
When Roldah was 85, living with chronic obstructive pulmonary disease, she often went to the kitchen at night. One night, she lost her balance and fell.
Roldah couldn't get up. She tried dragging herself but just didn't have the strength. She was conscious and in pain. She pressed the alert button on her wrist repeatedly, she later told Ross and his siblings.
No one came. She was there all night until her home healthcare aid arrived at 9 a.m. the next morning. The aid immediately called for an ambulance.
Roldah had broken her hip and unfortunately, she died of complications a few days later.
No one knows exactly what happened or why the device apparently failed. It's possible that she didn't push it adequately, although Ross doubts that.
It's possible that the signal was never sent. However, his siblings tested it the next day and the signal went through. When the wearable alert company shared a log of all the emergency calls that came in the night of their mother's fall, none were from her.
Whatever the reason for the failure. the bottom line was that the button had made his mom feel secure and that security was false.
"It was a comfort to her," he says. "I think she thought if anything happened she could push this thing and summon help."
When help didn't arrive, Roldah felt scared and obviously very frustrated.
"What the heck did she have this thing for if they weren't going to come and help her?" Ross asks.
Although the family decided against taking legal action against the device company, Ross said it still hurts "to think of my poor mother lying there in pain hoping that someone would come and help her."
Falls are the leading cause of injury and death in older Americans, according to the Centers for Disease Control.
Each year, 2.8 million older people are treated in emergency rooms for fall injuries, and more than 800,000 are hospitalized due to a injuries from falls, the CDC reports.
Personal alarms can be helpful, according to a National Institutes of Health study. But they're far from perfect. Family-friendly smart home technology solutions such as TruSense delivers multiple layers of protection providing a fail-safe system and 24/7 safety net. Using passive sensor technology, TruSense will alert if your loved one is in a room for too long and provides voice-activated emergency response via the Amazon Echo Dot.
Velia Anderson, a commercial interior designer from Santa Cruz, Calif., learned that with her mother.
Her mom, who is 94, has "great faith" in her emergency pendant, Velia says. "But we don't. "
The first time her mom needed it, the system failed. She'd gone out to get the mail and fell backwards, hitting her head. She either didn't hit the button or it was disconnected. Either way, no alert was sent out. Fortunately, a neighbor found her.
The next time she needed it, she went to the porch to get newspapers. She fell over backwards and got knocked unconscious. This time, unable to push the button, the paper delivery boy found her.
"If you fall down and can't get up and can push it, it's a great thing," Velia says. "It definitely could be helpful."
But otherwise, it creates a false sense of security.
Velia's mom still lives alone and still wears her pendant. But she and her siblings are now talking about introducing other technological solutions that would give them the ability to monitor mom from a distance while allowing her the independence she needs.
In the meantime, they're checking on her often and are grateful for both the technology when it works, and the people around her, when it doesn't.
Rob Deubell
is Senior Vice President of TruSense, a family-friendly smart home technology solution that helps seniors stay in their homes longer and brings assurance to their loved ones. Rob has more than a decade of experience in digital consumer commerce and has led new venture efforts for a Fortune 1000 company.
Read More