Welcome to Age 50: Top Money Tips
Here's what boomers celebrating a milestone birthday in 2014 (and their 50+ peers) need to know about saving, spending and estate planning
As the last of the boomers begin to hit a milestone birthday in January, we offer 50 tips for turning 50. Watch for our series each day this week, covering money, relationships, health, work and caregiving.
 
Here are 10 money tips for anyone turning 50 in 2014 (and those who are already in 50s):
 
1. Find out how you stack up against others your age. This will help you see if you're on track, behind your peers or — lucky you! — ahead of the pack.
 
Check out the article: "Next Avenue Money Scorecard: How Do You Rate?" Also, go to Flexscore.com to find your personal finance Flexscore (details are in "4 New Online Money Management Tools Worth a Try.")
2. Take advantage of the "catch-up" rules that let you save more for retirement and reduce taxes once you hit 50. Under these rules, you're allowed to invest $1,000 more in a traditional or Roth IRA than younger folks — up to $6,500 for 2013 and 2014. Similarly, people 50 and older can put an additional $5,500 in their 401(k) or similar employer-sponsored retirement plans in 2013 and 2014, for a maximum annual contribution of $23,000.
See "And Now, a Cheery View of Women and Retirement."
 
(MORE: The Best Way to Grow Your Retirement Portfolio after 45)
3. Reconsider your need for life insurance. As Next Avenue blogger Kerry Hannon wrote in "Do Women Over 50 Need Life Insurance?" (the advice is applicable to men, too), once you're in your 50s, you may no longer require the coverage to protect your family that you once did.
 
For instance, you may have accumulated enough assets and income streams to make the insurance unnecessary. Or your children may now be self-sufficient adults who no longer need the money that death benefits would provide.
 
4. Exploit your age to score savings on homeowner's and auto insurance. You could lower your premiums because of your loyalty to your insurer or your job tenure.
 
See "Car Insurance and Homeowner's Discounts" for specifics.
 
(MORE: Cut the Cost of Going Back to College)
5. Get real about the potential costs of health care and long-term care in retirement. You can now probably envision when and how you hope to retire, so it's a good time to begin planning for these expenses.
 
Americans 50 and older underestimate the annual costs of long-term care by more than three times the actual expense, according to a recent Nationwide survey. By 2030, the year the youngest boomers will retire, the cost of a nursing home will reach $265,000 a year, according to Nationwide.
 
For planning advice, see "Women: Get Real About Retirement Health Costs." (Here again, the tips are useful for men, too.)
 
6. Hire a fee-only financial planner. At this age, you can't afford big investment mistakes since you won't have many years to make up for them. A good fee-only planner can provide useful advice without the conflicts of advisers who earn commissions on financial products they sell.
 
Read "How to Find Financial Advice You Can Trust."
(MORE: Hedging Your Bets Against Long-Term Care Costs)
 
7. Start planning for your financial independence, not retirement. Instead of trying to come up with your "number" (how much you'll need in retirement), estimate the amount of money you'd need to amass to get to the point where you could work only as much as you want. That's the definition of financial independence by Jonathan Chevreau, author of the novel Findependence Day.
 
For more on this topic and calculators that can help you run the numbers, see "Plan for Financial Independence, Not Retirement."
 
8. Learn how much your 401(k) would provide in monthly income when you stop working full-time. As I wrote in "The Most Important Thing to Know About Your 401(k)," this is a critical figure. Unfortunately, many people in their 50s and 60s fall for what's known as the "wealth illusion" — they see a decent-sized balance in their retirement plans and assume that'll last far longer than it really will. When you're no longer earning a salary, cash flow is king.
 
9. Be sure all your beneficiary designations are up to date. You're now at an age when it's time to get serious about estate planning. And if you haven't kept your designations current (for your employer-sponsored retirement plans, IRAs, life insurance policies, mutual funds, bank and brokerage accounts, annuities and 529 college savings plans), your assets could go to the wrong people when you die, regardless of what your will says.  
 
See "The Big Estate-Planning Goof You May Be Making."
10. Start telling your kids and grandkids about your values and the life lessons you've learned. Think of this as a holistic estate-planning tip. In a recent Merrill Lynch/Age Wave survey of Americans over 45, respondents were asked "What's most important to pass on to the next generation?" Their No. 1 answer: "Values and life lessons."
 
For advice on how to leave this kind of legacy, see "Focus on Passing Down Your Values, Not Money."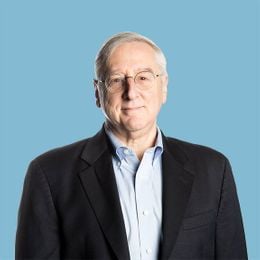 Richard Eisenberg
is the former Senior Web Editor of the Money & Security and Work & Purpose channels of Next Avenue and former Managing Editor for the site. He is the author of "How to Avoid a Mid-Life Financial Crisis" and has been a personal finance editor at Money, Yahoo, Good Housekeeping, and CBS MoneyWatch.
Read More