Welcome to Age 50: Top Work and Purpose Tips
What boomers celebrating a big birthday in 2014 — and others in their 50s — need to know about their careers and giving back
As the last of the boomers begin to hit the half-century mark in January, we offer 50 tips for turning 50. Watch for our series each day this week, covering money, relationships, health, work and caregiving.
 
Here are 10 career and volunteering tips for anyone turning 50 in 2014 (and those who are already there):
 
1. Make sure your job skills are up to date. One of your biggest work obstacles after 50 is convincing your boss or a prospective employer that you're comfortable with the latest technology and industry trends.
 
As Next Avenue blogger Kerry Hannon wrote, keeping your skills current is nonnegotiable since you may be in the job market for 10 or more years.
 
In the blog post where I interviewed Josh Kaufman, author of The First 20 Hours: Mastering the Toughest Part of Learning Anything, you can get his tips on how to acquire a skill quickly.
 
See "How to Learn a New Skill Fast"
2. Become a reciprocal mentor. That means finding someone in his or her 20s who you can advise and who can teach you some things, too. You'll not only feel good about sharing your knowledge, you'll help yourself stay current with tech and trends (see tip No. 1).
 
For details and advice, read "Why Reciprocal Mentoring is a Smart Career Tactic."
 
3. Botox your resumé. That's what Lisa Johnson Mandell, author of Career Comeback: Repackage Yourself to Get the Job You Want, calls the steps you should take to "age-proof" your work bio. It'll help you navigate around hiring managers who might might otherwise dismiss you as a job candidate because they think you're too old.
 
Read: "How to Botox Your Resumé to Land a Job"
4. Make a concerted effort to be a "giver." In his new book, Give and Take, Wharton professor Adam Grant writes that people who are givers in their working lives — through mentoring, making introductions and sharing their expertise — land at the top of the success ladder.
 
And, he told me, people over 50 have some particular advantages over younger ones for being successful givers.
 
Read: "Why Being a 'Giver' Is a Smart Career Move"
 
5. Be on the lookout for an "Aha" moment that could launch your encore career. When I recently interviewed the inspiring winners of the Encore.org Purpose Prize Awards — given to people over 60 doing remarkable things to make the world a better place — I discovered that many of them acted on revelations.
 
For example, after seeing a TV story about video conferencing, Carol Fennelly realized she could use that technology to help dads in prison connect with their families miles away. That helped her launch Hope House, a group that has since hosted 25,000 video teleconferences, among other things.
 
See "Pivot to a Second Act With Purpose"
 
And if you'd like help getting your encore career off the ground, there's a burgeoning network of resources available.
 
See: "Where to Get Help Launching Your Encore Career"
 
6. Women who want to reinvent their careers after 50 might want to follow four lessons from the co-founders of the weekly online magazine, Betterafter50.com. Next Avenue blogger Nancy Collamer spoke with Felice Shapiro and Ronna Benjamin for their advice on career reinventions. Among their tips: Consistency counts. To birth "Better After 50", Shapiro challenged herself to write every day for 100 days, even when she didn't feel like it.
 
You can learn more about that and the pair's other lessons in "How Women Can Reinvent Their Careers After 50."
 
7. To change careers, don't be shy about asking for help. Marc Miller, author of Repurpose Your Career: A Practical Guide to Baby Boomers, says reaching out is essential if you want to switch fields successfully. He should know: he has made seven career changes.
 
Read: "The Key to a Successful Career Shift: Asking for Help"
8. Thinking about a new business? Ask yourself these three questions. Collamer recently spoke with Jeff Williams, the Arlington Heights, Ill. founder of Bizstarters.com, a website for boomer entrepreneurs. He suggests addressing these critical questions:
Are you the type of person who likes to come up with ideas?
Are you prepared to lose $10,000 if the worst happens?
And, if you're married, what does your spouse think of your plans?
Find out what your answers say about your odds for success in "Starting a Business After 50: An Expert's Tips."
 
9. When hunting for work, check out one of these two job boards for older workers. Collamer, a career coach, isn't a big fan of job boards in general and boards targeting 50+ job hunters in particular. But there are two sites she recommends for this demo: AARP's Life Reimagined for Work and Encore.org.
 
See: "How Good Are 'Over 50' Job Boards?"
 
If you're looking for a job, you might also want to check out AARP's online 2013 list of the 50 best employers for workers 50-plus. You can find out more about it, as well as eight jobs with good prospects for people over 50, in "The Best Employers and Jobs for Workers Over 50."
 
10. Volunteer. It just might help you get your next paying job.  A recent study found that the unemployed who take on volunteering assignments are more likely to get hired than out-of-work people who don't.
 
See: "Proof That Volunteering Pays Off for Job Hunters"
 
Even if giving your time and energy to a nonprofit doesn't catapult you into a paid position, it will likely add meaning to your life. And that's something more and more people over 50 yearn for these days.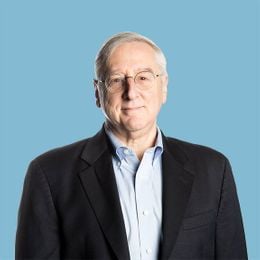 Richard Eisenberg
is the former Senior Web Editor of the Money & Security and Work & Purpose channels of Next Avenue and former Managing Editor for the site. He is the author of "How to Avoid a Mid-Life Financial Crisis" and has been a personal finance editor at Money, Yahoo, Good Housekeeping, and CBS MoneyWatch.
Read More