Welcome to the Book Towns
Whether in the United States or Europe, small towns devoted to bookstores are like heaven on earth
Imagine a faded town with one traffic light. Drive too quickly and you might miss it. Perhaps there's a tavern with a server happy to bring you a brew and a burger. There's probably an auto repair shop, a tiny everything emporium packed to the gills with needle and thread, shoe polish, jigsaw puzzles for the kids. There might be a little market or a pizza place.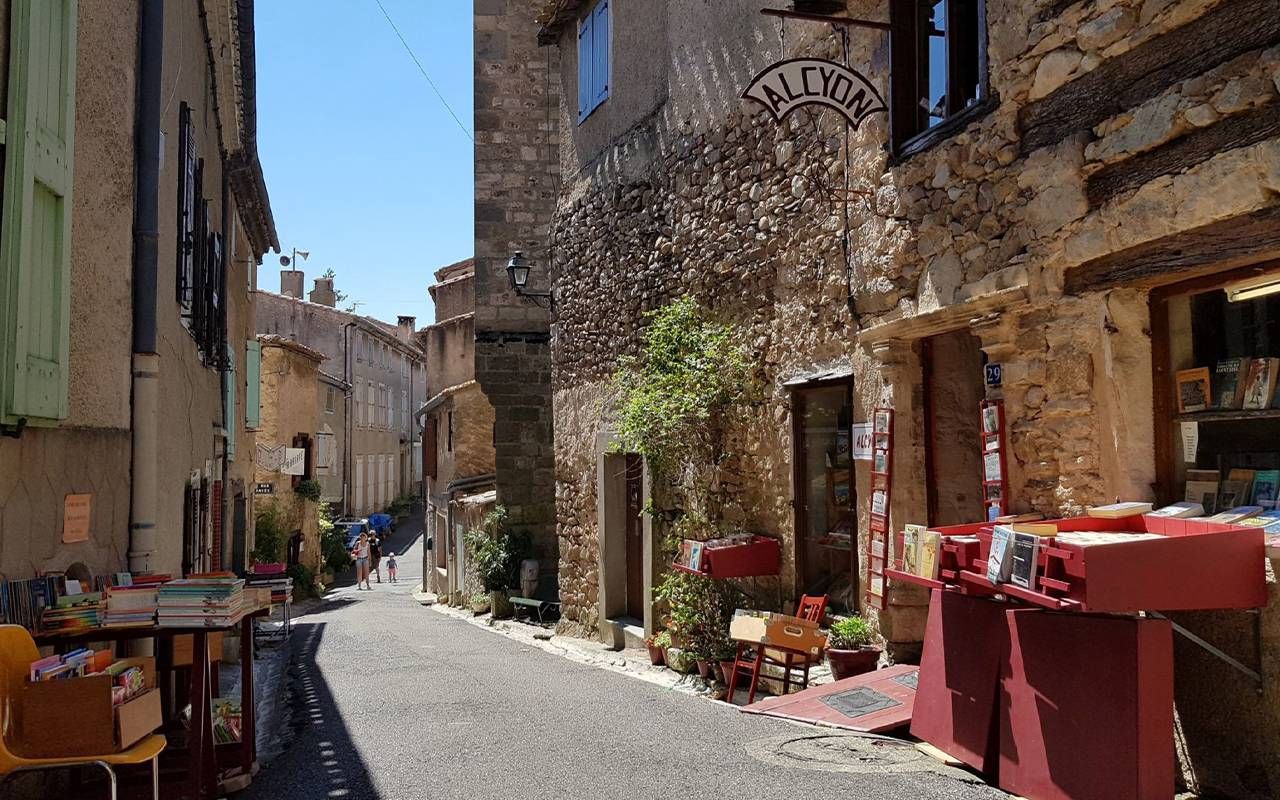 How do you take a place like that and make it a tourist destination? You build a bookstore. And another. And another. Then, on bright spring weekends or crisp autumn afternoons, this formerly tranquil place is visited by lawyers and teachers, young folks and old, bearded ex-hippies and college professors.
No matter their age or career, these people all have one thing in common. They are bibliophiles, lovers of books.
No matter their age or career, these people all have one thing in common. They are bibliophiles, lovers of books. They are eager to spend a few hours meandering from one bookstore to the next, running their fingers over hardcovers with yellowed pages, browsing dusty stacks for an Amish cookbook or a history of the Great American Experiment.
Welcome to a Book Town
My husband and I recently visited Hobart Book Village, an upstate New York hamlet of about 400 people and one of only a few Book Towns in the U.S. There are seven bookshops, a few devoted primarily to a specific topic, some encompassing a vast, generalized smorgasbord of novels, biographies, belles lettres and mysteries.
On a Main Street that spans only a few blocks, there's William H. Adams' Antiquarian Books, three floors crammed full of texts from the 17th through the 20th centuries including scholarly Greek and Latin tomes, books on theology and world history. Then there's another bookstore devoted to crafts, cooking, gardening and DIY projects, and a third devoted to railroads, boats, automobiles, sports and hobbies.
We spent hours traipsing from one to another, inhaling the intoxicating scent of old books, exuberant when we found treasures like a 1932 copy of "Heidi" (one of my favorites growing up), or the Fannie Farmer 1896 Cookbook, with recipes for delicacies such as potted pigeons, fried pigs' feet, brown bread milk toast and something called hygienic soup.
"I love this place," I said to my husband, who knows that I've never met a bookstore I didn't like. A town full of them? Heaven on earth.
"I love this place," I said to my husband, who knows that I've never met a bookstore I didn't like.
And, as my favorite T-shirt says, "I don't have too many books — I just don't have enough bookshelves."
The Birth of Book Towns
Published in 2018, "Book Towns: Forty-Five Paradises of the Printed Word," a lavishly illustrated book written by journalist Alex Johnson, discusses the evolution of the concept and the similarities and differences of book towns throughout Europe, the U.S. and Canada (There is only one in the latter, in Vancouver.)  The total number of book towns vary from year to year, as new ones open and some, sadly, fall to the wayside.
Less than thirty minutes from Minneapolis-St. Paul (where Next Avenue is based), historic Stillwater in Minnesota was officially designated the "First Book Town in North America" by Richard Booth in 1994.
A Few European Book Towns
According to the International Organisation of Book Towns, "A Book Town is a small, preferably rural, town or village in which secondhand and antiquarian bookshops are concentrated. They are one of the most successful new tourism developments, offering an exemplary model of sustainable rural development and tourism."
This concept has been adopted and expanded upon on several continents. In many of these towns, along with bookshops, there are artisanal enterprises such as calligraphy, book design, traditional bookbinding and paper production.
There are also places like Kolkata, India, and Jimbocho, Tokyo, Japan, which are not formally considered Book Towns, but which are chock full of bookshops, literary cafes, book fairs and outdoor book markets and which attract large number of visiting booklovers.
Hay on Wye, Wales
Hay on Wye, in beautiful green Wales, is where the book town was born. Quirky bookseller Richard Booth, who in 1977 crowned himself "the King of Hay," opened his first bookshop there in 1961 in a former fire station, saying that local economies needed support to survive.
This hub for secondhand books metamorphosed from a small market town into one which hosts an annual literary festival, attracting hundreds of thousands of international visitors. There is also a huge bookstore, Hay on Wye Booksellers, housing a cinema, café and studio space, as well as a wedding venue for people who love books as much as they love each other.
The success of Hay on Wye's experiment led to the development of sustainable book towns around the world, all known for second-hand books, most of which began in the 1980s, 1990s and 2000s. They were built in towns that were economically struggling, with the hope that tourism would mushroom, and businesses would need to be built to accommodate the increased foot traffic.
Amazingly, in Redu, there are more than 20 bookshops, 5 galleries, 11 restaurants, a paper manufacturer and a bookbinder.
Wigtown, Scotland
In 1998, Wigtown, Scotland, then a struggling town with high rates of unemployment, beat five other locations to become Scotland's official Book Town. If you've ever dreamt about owning or operating a bookstore of your own, (and how many booklovers haven't?) this place offers an amazing opportunity to do so. Lucky tourists can stay above the Open Book, a bookshop in the middle of town, and for two weeks at a stretch have a chance to manage the business (with the help of volunteers) during the day. The town itself is now thriving, with lots of secondhand bookstores, and is home to one of the UK's major literary festivals, a ten-day event in the fall that attracts more than 25,000 people.
Redu, in the Belgian Ardennes
Redu, a small historic village with a population of 450, is in the Belgian Ardennes, one hour from both Luxemburg and Brussels. Amazingly, in Redu, there are more than 20 bookshops, 5 galleries, 11 restaurants, a paper manufacturer and a bookbinder. An annual event, held on August 5 this summer, the Nuit de Lire, keeps the book town open all night, with entertainment that includes concerts along with fire breathers, fire jugglers, puppeteers and circus artists. There is dancing in the streets and demonstrations of bookbinding and other things related to the creation of books.
Montolieu, France
Montolieu is a hilltop medieval town of 850 villagers in southwestern France, 45 minutes from Toulouse. Along with a number of bookshops, mostly specializing in secondhand and antiquarian books, Montolieu Village du Livre, officially opened as a Book Town in 1990, is home to many working craftspeople. It houses the restored Brousses et Villaret Paper Mill, sponsors cultural events and is the site of the Arts and Crafts of the Book Museum, which examines the history of writing, showcases old presses and offers popular classes for children in printing, typography and papermaking.
Some of the Book Towns in Europe are set up with bookshops specializing in particular genres or topics. Others have a mix of specialty stores and ones that carry some of everything. Many also sell vinyl records or CDs, and ephemera which might include vintage kitchen items or pottery. Many book towns sponsor annual book festivals or events such as the Festival of Women Writers which will be held in June in Hobart.
Book Towns are multi-sensory experiences, with much to see, hear, touch and even smell, as so many of them are set in bucolic small towns overflowing with flowers and trees. Some villages have wooden carts overflowing with books spilling down cobblestone streets. Fjaerland, the Norwegian Book Town, described as "the most dramatically picturesque book town in the world," is situated next to mainland Europe's largest glacier, with stunning fjords in the background.
If you are lucky enough to visit one of these places, don't forget to bring a tote bag — or five tote bags or an expandable suitcase — because you will definitely come home with treasures that will keep you in reader's heaven for days and weeks to come.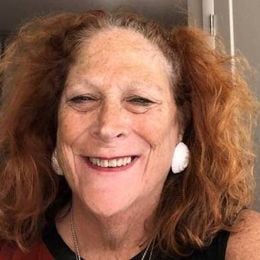 Barbra Williams Cosentino
RN, LCSW, is a psychotherapist in Queens, N.Y., and a freelance writer whose essays and articles on health, parenting and mental health have appeared in the New York Times, Medscape, BabyCenter and many other national and online publications.
Read More