Scent of Wellness: Essential Oils Offer Healing Benefits
Essential oils can be a pleasant alternative to traditional medicines
It seems everyone is looking for a bit of natural healing these days. Meditation apps are being downloaded faster than you can say (to quote a Seinfeld script) "Serenity now!" Yoga classes are full and mindfulness training is enjoying a warm embrace from the corporate world.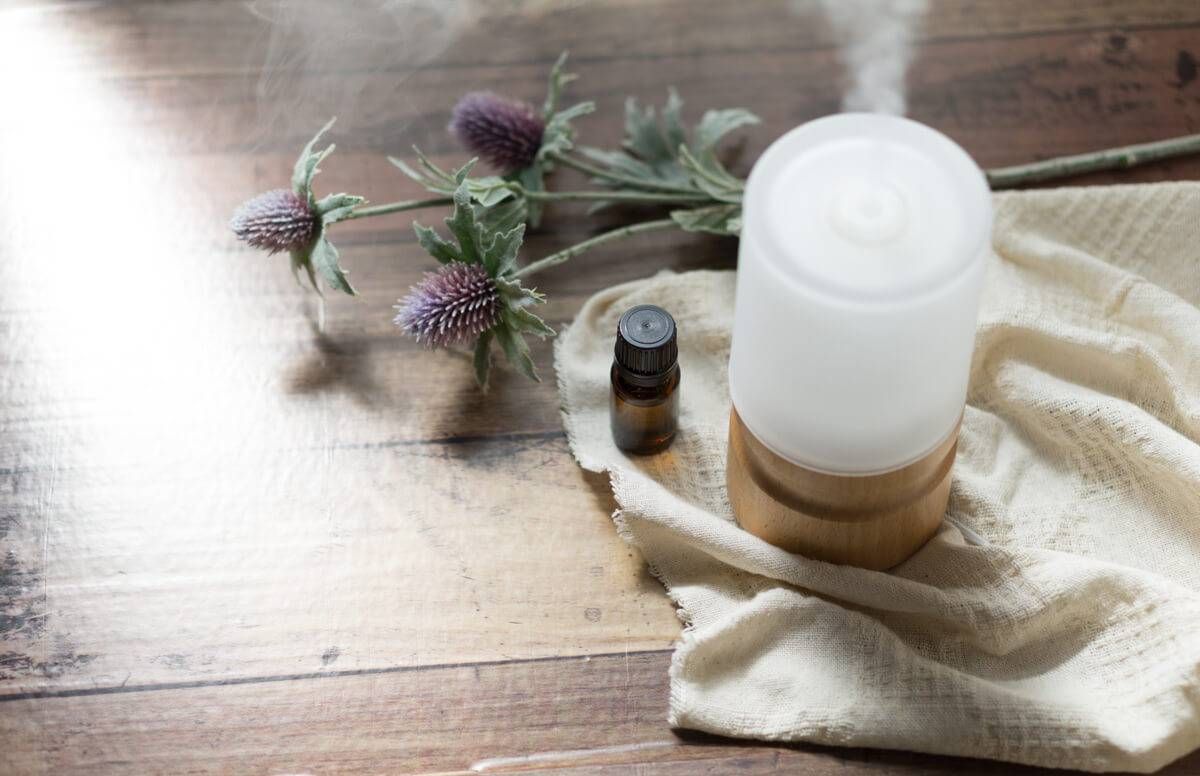 De-stressing holistically is but the tip of the iceberg of alternative healing. There's reiki, acupuncture, acupressure, massage and tai chi, to name just some of the more than 60 approaches. Of course, people pick and choose their tonics, but the one that's getting increasing, consistent mainstream acceptance is aromatherapy.
The 'Essential' in Essential Oils
Aromatherapy is the gentle, ancient art of fragrance, anchored by the use of all-natural, essential oils, which are extracted from flowers, barks, resins, herbs, fruits and other botanicals. Steam-distilled from nature, essential oils get that name because you're left with the "essential" core, or the undiluted, and beneficial, chemistry of nature's curatives.
Why is fragrance one of the most popular of healing modalities? Scent is uniquely appealing — that is, what smells good generally feels good. Aromatherapy is unthreatening and non-invasive, and this ancient modality is known to provide significant healing. Indeed, essential oils are touted as beneficial for a wide range of complaints, including body aches, insomnia, sluggish digestion, inflammation, migraines and mood malaise. They're also widely used for house cleaning (try bacterial-inhibiting tea tree oil) or simply to enhance meditation and ambiance.
Essential oils also can be used as a companion to traditional medications and therapies. Of course, you should always let your doctor know you're considering essential oil therapy to avoid any negative interactions with medications. Essential oils are not approved or evaluated by the Food and Drug Administration. Also, they should never be ingested.
An Ancient Healing Modality
Now, before you start thinking, "this is all woo-woo," remember that essential oils have been the go-to remedies of healers throughout human history. And, yes, today, they've been become big business, showing a steady boom of growth. The market is expected to reach about $11 billion by 2022, with a compound annual growth rate of 8.6 percent, according to Grand View Research. But think about it this way: Pharmacology began in nature, using nature's bounty, and then replicated nature's chemistry into our modern-day pharmaceutical industry. So, why not just use good old lavender oil?
More than the pleasant olfactory experience, the very frequencies and resonances of essential oil molecules can change your body and its responses, says natural perfumer and author Anya McCoy.
"If you want the full healing benefit of nature's essential oils, you need to use exactly those," she says. "You might only be used to man-crafted scents, but if you've never smelled natural rose, jasmine or sandalwood, but instead only their synthetic counterparts, how can you compare?"
McCoy suggests getting to know essential oils by just smelling them (natural food stores are a great place to start). To this point, a "lavender-smelling" candle sold in your average big-box retail store (while lovely in its own way) simply can't provide the same benefit of pure essential oils.
Kraig Brown, owner of Sam's Apothecary and frequent spokesperson for the essential oils industry, warns, "Beware of companies that offer a variety of essential oils at the same price point. Each plant crop costs a different amount to produce, and each plant produces a different amount of essential oil that is distilled into the product you take home."
He says less pure or less concentrated essential oils will produce a lesser effect. Sam's Apothecary is one of many reputable producers/distributors of pure essential oils. Others include Artisan Aromatics, Aromatics International, Plant Therapy, Nature's Gift and Positively Aromatic.
I think of essential oils and/or aromatherapy as a two-tiered tonic. You can either use aromatherapy just to inhale nice natural scents for your yoga practice or you can experiment with blends that might work best for your therapeutic needs, such as a sore back, migraine headache or dry skin.
For example, a bit of sweet orange oil or lavender oil (aka, the Swiss Army Knife of essential oils) is pleasant. But when you begin to study aromatherapy, you learn that orange oil might perk waning energies; lavender oil relaxes the body and helps with inflammation. Manuka honey essential oil can disinfect a mosquito bite. Weight gain? Try a bit of grapefruit oil in your diffuser as a natural appetite suppressant. For women: Hot flashes? Try a bit of geranium or clary sage oil.
Blend Oils for Optimal Benefit
The more you become acquainted with the essential oil palate, the more you learn to blend them for fragrant mixes that smell divine while strategically composed for optimal benefit.
"When aromatherapy was first introduced, it was a one-size-fits-all approach in therapeutic matters," McCoy says. "But the list of different oils that have similar benefits is long." She invites people to find what works for them in terms of benefit, as well as appealing scent.
Joan Moskowitz, a natural birth coach in Toronto, got into essential oils for relief of her chronic back pain, seasonal allergies and to help lower her blood sugar (she is also on traditional medication for the latter). "I took the oils for a few months and noticed relief when I used some essential oils for massage. My allergies also decreased," she says.
Diffusers are popular for essential oil delivery, but other ways to use them include combining with a carrier oil to create a massage oil, adding droplets to an aromatherapy necklace, using them to create natural cleaning products and applying a small amount to a cold light bulb so as it warms, the scent is released.
The thing to remember with essential oils is that you can become barely acquainted or study them like a tribal guru but they're overall, a neutral to a positive and a nice option to consider as you putter your way through the new-age-ish approach to the mind, body and spirit balance we're all craving.