Wham! Bam! Once Again, Here Comes Pam
An upcoming TCM podcast focuses on the multifaceted life and career of '70s Blaxploitation legend Pam Grier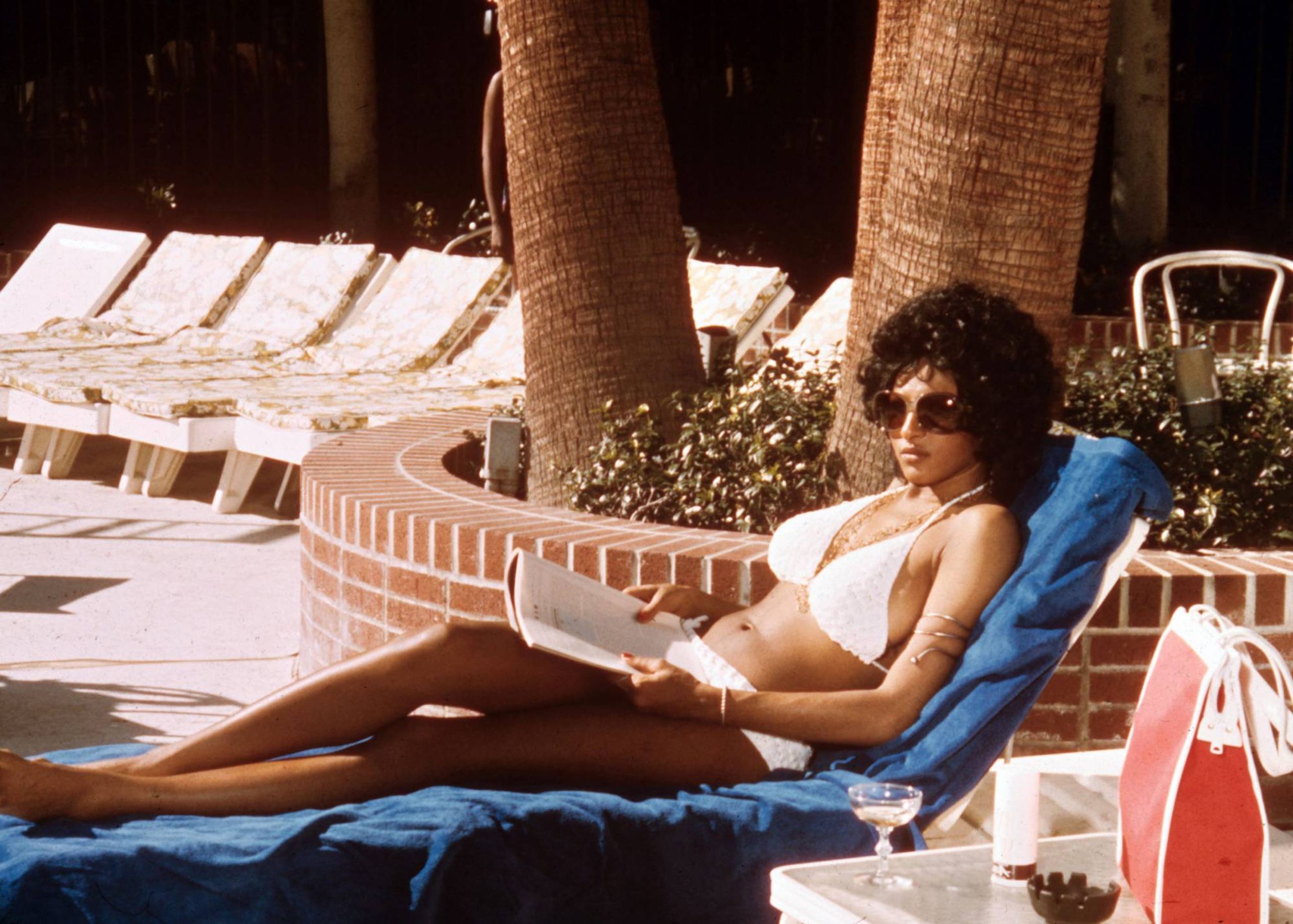 For Pam Grier, the 1974 song "Skin Tight" by the Ohio Players evokes a vivid memory: going shopping on Rodeo Drive with fellow actor Tamara Dobson.
"She was tired of my poor student look," Grier confessed in a recent interview with Next Avenue. "I'd done some B movies for Roger Corman. I'd done 'Coffy,' and I just didn't think I'd be successful for very long. I saved my money for tuition or to go back home."
"But everyone kept pulling me back," she continued, "saying 'you're fun, you're new, you're creating an audience we never thought we had.'"
One day Dobson, star of the 1973 Blaxploitation classic "Cleopatra Jones," asked to see Pam's savings book, concluding, "Girl, you have more money than I do." So Grier let Dobson fix her hair and makeup and take her shopping on Rodeo Drive. "I'm thinking it's a rodeo, like a real western rodeo," Grier recalled with a laugh, "and it's Beverly Hills."
"I thought, if we can do this in real life, we just might have a chance in film."
Dressed in bell-bottom jeans, denim shirts and platform heels, the pair walked two blocks down the world-famous street. "Two six-foot-tall women, all legs, dressed to die for," Grier recalled. "People stepped off curbs. People were running into cars. We caused several accidents."
Grier admitted that she'd grown up sheltered and had struggled to find herself. But the shopping trip made her aware of the power her presence had. "I thought, if we can do this in real life, we just might have a chance in film."
She said she even intends to recreate the stir they caused in a scene for her forthcoming biopic series, "Foxy." And she's already picked out the song — "Skin Tight."
Music to Movies
Grier is often called Hollywood's first woman action star — a self-made "country gal" who performed her own stunts and swiftly became the face of 1970s Blaxploitation film (think: "Coffy,"  "Foxy Brown," "Friday Foster"). Yet "Here Comes Pam," the fourth season of TCM's "The Plot Thickens" podcast, reveals that Grier's entertainment career isn't just rooted in movies.
The 73-year-old actor jumpstarts this season's podcast, hosted by TCM's Ben Mankiewicz and available for streaming on October 25, with music: an a cappella rendition of "Long Time Woman," which she originally recorded for the 1971 women-in-prison film "The Big Doll House" (her first featured role). In fact, Grier says she sings every day — specifically to the rescue animals on her Colorado ranch.
"I had some talent, but I wasn't confident."
"Their barn is bigger than my house," she told Next Avenue. "Every night before we go to bed, I sing and I dance and I thank them for keeping me connected to the world. They won't lie down until I do."
When Mankiewictz and his crew first met Grier at her home to record the podcast, she said she welcomed them by blasting some of her favorites, David Byrne and Tom Tom Club. "I greet all my friends at my gate with music and dancing," Grier enthused. "My home is like a sanctuary."
Before she moved to Los Angeles, the Colorado native worked at her local record store and radio station, experiences she credits for her broad musical tastes, from salsa to country rock to Sheila E. to Grace Slick. "When I'm in the barn at night, I'll play Mariah Carey — 'Always Be My Baby' — and I'll play James Brown a lot too," she added.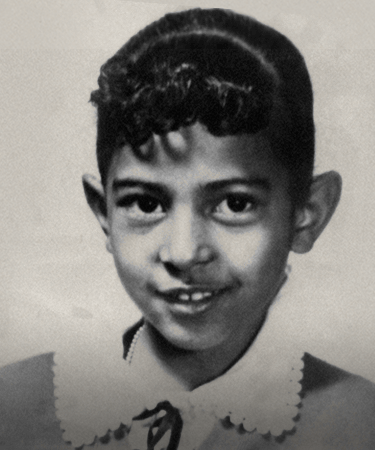 As a teen, Grier joined Denver's Echoes of Youth gospel choir, alongside Philip Bailey of Earth Wind & Fire, who also appears on the podcast. Performing became a way for Grier to cope with the trauma she'd endured early in life. As she candidly discusses with Mankiewitz on the podcast, she was sexually assaulted at age six and subsequently developed a stutter. "Women were made to believe if you were sexually attacked, it was your fault," she said. "That now you're tainted."
When a childhood head injury — she'd been hit with a chair by another youth — left her unconscious for two hours, Grier couldn't get into any of the hospitals near where she lived in Denver because she was Black. Her military vet grandfather had to drive her "with a bleeding skull" all the way across town to the Fitzsimons Army Hospital.
"I had headaches," Grier recalls, "Double vision." Participating in the choir later on, she explained, helped her recover — at least partially. "I was just trying to speak in front of people, not stutter in front of people, sing in front of people, be in front of people. I had some talent, but I wasn't confident." 
"Let's Jam, Man, Let's Chill"
In fact, it wasn't dreams of Hollywood stardom, but the choir, that first brought Grier to Los Angeles. She was 16 and on her way with the group to sing at the James Cleveland Cornerstone Baptist Church when the Watts riots broke out in 1965.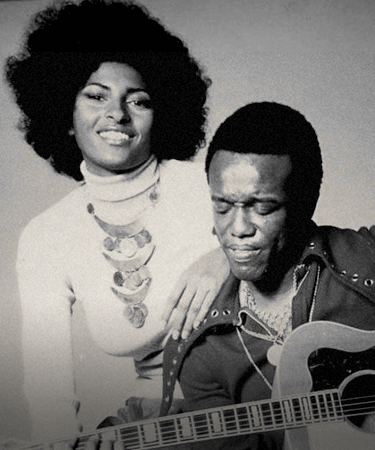 "We were holed up in a one-bedroom apartment with fires all around us and gunshots," she remembered. "We weren't used to seeing that type of civil unrest, to the police constantly abusing and disrespecting its citizens. It felt like a contemporary civil war." The tour was canceled.
When Grier returned to Los Angeles to study film at UCLA, living in "a distant aunt's garage that was decorated like a tiki hut," she landed one of her first jobs in the music business — singing backup for Bobby Womack. After the recording session, Womack said to Grier, "You know, you're really good. Where are you from?"
"Because I was not dressed like a California girl," Grier admitted. "I had my Levi's 501 jeans on, my Timberland work boots, an ordinary blouse and a big afro — I could've been Angela Davis' twin. I was different, I was poor, I went huntin' and fishin'. I was just trying to earn as much as I could and go to school."
Womack told Grier he wanted to introduce her to his friend Sylvester, who needed backup singers, and invited her to CBS Studios to record. The session director asked her, "So have you ever worked with Wonderlove before? Stevie Wonder's backup group?"
"Here's sitting Denise Williams, Lani Groves and Syreeta Wright," Grier recalled in disbelief. "Minnie Riperton was there singing, she was one of them."
"We weren't used to seeing that type of civil unrest, to the police constantly abusing and disrespecting its citizens. It felt like a contemporary civil war."
Then the session director asked Grier if she wanted to meet Sylvester. "So I walk over to the studio, look in the window, and there's Sly of Sly and the Family Stone."
Grier reverentially described Sly's shammy leather jacket and matching pants. "He looked like new money honey," she said dreamily. "He had this big smile, big afro. He says, 'Hey, nice to meet you, I hear you can play and sing.' And I said, 'I'll — I'll do whatever.'"
Later that night, the elevator doors opened. "Three men stepped out and they're all in silhouette," she said. "And lo and behold, in the center dressed all in black with a black hat on was Jimi Hendrix. And as they're strutting by, I'm trying to see what they smell like: patchouli oil!"
Grier remembers Hendrix shaking hands with the other musicians. Wasting no time, he said, "So let's jam, man, let's chill."
"I'm like, ahhh, this cannot be true," laughed Grier. "My little ol' country ass just saw Jimi Hendrix walk into a Sly and the Family Stone session with Buddy Miles on drums and Wonderlove singing background. You can't write this. You can't."
New Phase
In addition to the podcast, Grier is set to appear in season two of Little Marvin's Amazon series "Them," a new noir thriller called "Cinnamon" with Damon Wayans and Hailey Kilgore and the upcoming prequel to the 2019 horror flick "Pet Sematary" ("I've always wanted to do Stephen King," she gushed). She's even completed a screenplay and revealed that she's ready to jump into a new phase of producing and directing.
"This is what was supposed to happen 50 years ago," she said of her many projects, "but it's happening now. I'm not going anywhere." Even with a full workload, Grier remains gracious and excited about new jobs — a practice she adopted early in her career.
"I would send thank-you notes to the casting directors for bringing me in, whether I got the role or not, just for thinking of me," she said. 
"Me and Geena Davis and Sigourney Weaver, we were the tall gals," she explained. "We didn't get certain roles when the leading men were shorter. So I would thank the casting directors — I don't think any are alive now — for giving me opportunities."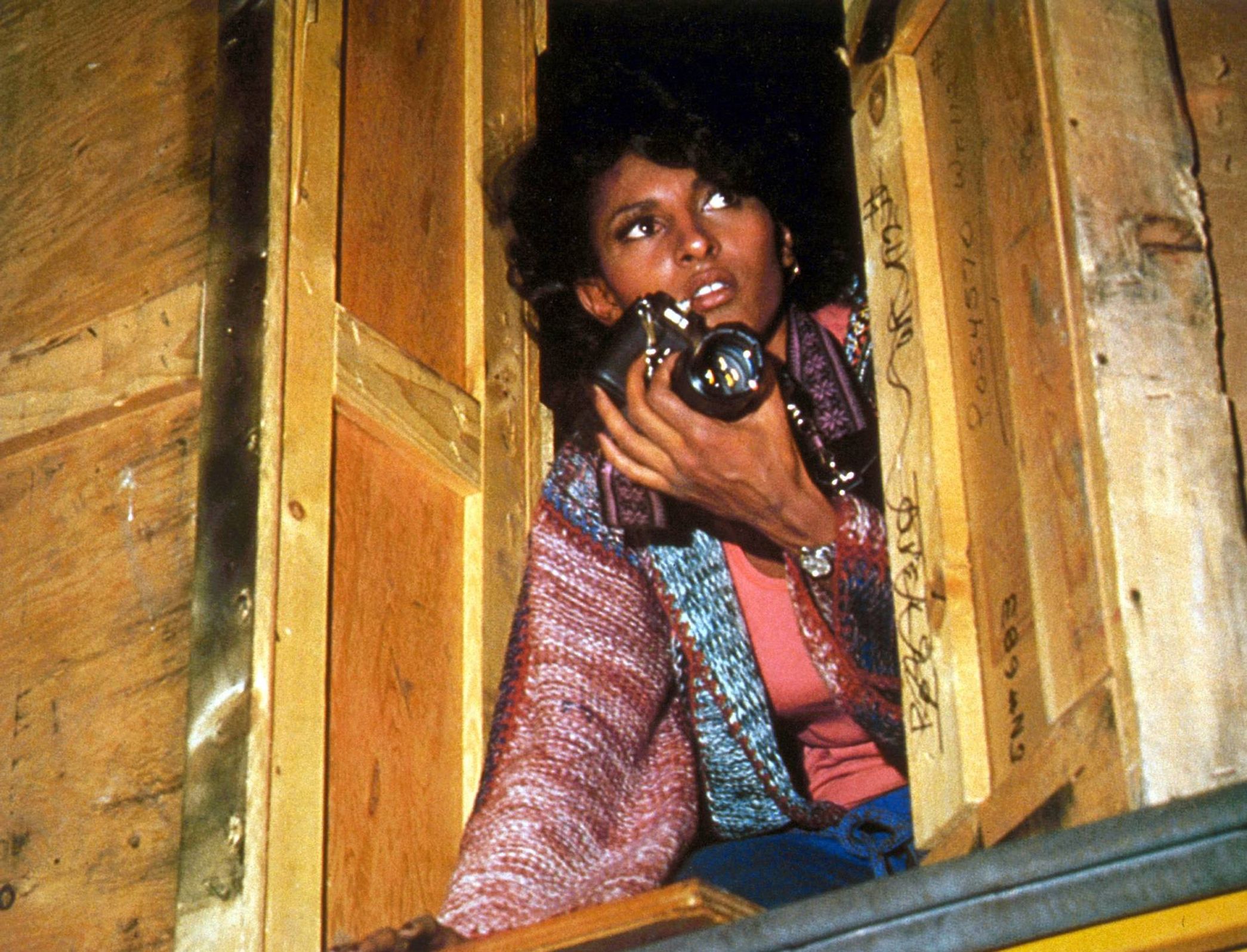 She also thinks she owes her longevity in the business to her work on stage. "I'd done years of nothing but theater because I really wanted to challenge myself as an actor, not a celebrity," she explained. "I don't think Quentin [Tarantino] would've written 'Jackie Brown' for me if I hadn't."
Rumor had it that Tarantino had been writing his hit 1997 crime drama with Grier in mind, but she didn't get around to reading the script until three weeks after she received it. Even then, she thought that Tarantino had intended for her to play the role that went to Bridget Fonda. "That's how dense I was," she laughed. "And he says, 'No, you're Jackie Brown.'"
The two rehearsed together, an opportunity for Grier to showcase her theatrical prowess. "He knew it was good," she explained matter-of-factly. "He knew I was a good choice."
"I really wanted to challenge myself as an actor, not a celebrity."
As for Grier's most memorable theatrical performance to date — it wasn't solely an acting moment, but a musical one: composing an original gospel song for a Denver production of August Wilson's "The Piano Lesson."
"I said, 'I love his work and I'm gonna compose a gospel song for him, and I'm gonna sing it and I'll play it [on the piano] in the theater.' And they let me do it," she recalled. "It gives me chills just to think about it, to show [the audience], am I an actor or am I a celebrity? It made a difference."
From Peter to Pam
When Grier's agent pitched her Mankiewicz's podcast, she wasn't sure she wanted to do it. She'd already written an autobiography ("Foxy: My Life in Three Acts") and felt a podcast might be redundant.
An executive at TCM encouraged Grier to listen to season one of "The Plot Thickens," an exhaustive look at the life and career of filmmaker Peter Bogdanovich. It changed her mind. She'd always been a fan of the director, but knew very little about his life.
"We don't get to hang out with him, work with him, know where he came from, what inspired him, know the answers to questions like 'Do we have the same energy?' 'Do we have the same mentors?' I'm fascinated by that," she said. "It was so good. And all I could say was, 'Hmm, I hope I'll be as interesting.'"
So, how did we get from Peter to Pam (with Lucille Ball and an inside look at Brian De Palma's failed adaptation of "The Bonfire of the Vanities" in between)?
"That's a good question," laughed Grier. "Ask Ben! I just think there are things in my life that no one could have written — no one." Another possibility: Mankiewicz says that for 75 years, Black audiences had rarely seen themselves on screen and it was Grier's face that changed all that.
She says it wasn't something she was conscious of at the time. "I didn't have a plan," she admitted. "I didn't have a mentor. I didn't even pluck my eyebrows. Someone asked me, 'Do you pluck?' and I said, '... Chickens?'"
"I just think there are things in my life that no one could have written — no one."
So she tried to catch up. She wanted to be able to tell stories. "Let everyone else dress me, put makeup on me, pluck my face and cut my hair," she decided. "I just gotta find stories." 
She said that her upbringing exposed her to a diverse American West and stories about Calamity Jane and Annie Oakley, which informed the kind of genres and narratives she sought out in her career. "And people were ready to offer me experiences."
Grier confessed that there were moments while recording the podcast when she had to stop and ponder the emotions she'd revisited, but because there'd been enough distance from some of the events she'd recounted, she could, at last, really hear herself.
"And I stutter," she said. "It'll come back and I let people know it. I'll tell production, 'You can use it. Don't cover it up.'"
She also praised Mankiewicz's "extraordinary interviewing technique, delivery and demeanor" for giving her a peace and a calm — which isn't to say that he went easy on her. "He'd say, 'I'm gonna ask you a hard question.' And I'd say, 'Am I gonna kill you?'"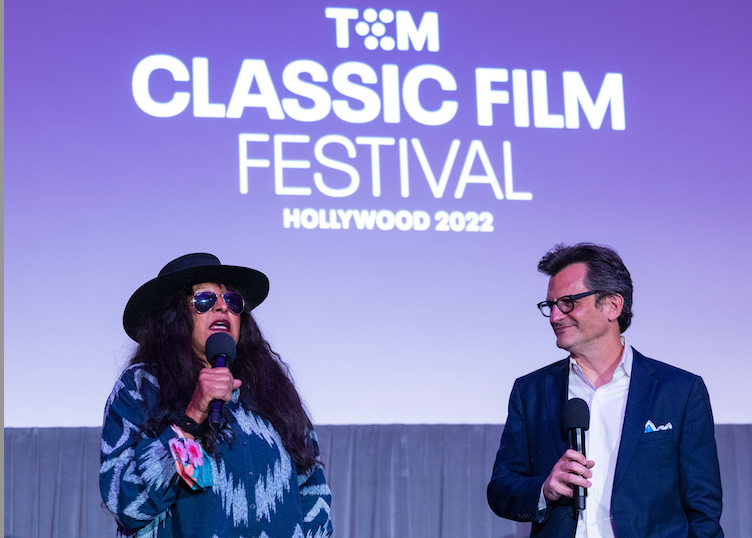 Though she's concerned about how some of the more vulnerable aspects of her story will land with an audience, Grier hopes that listeners will connect with her experiences and find them just as meaningful and unexpected as she does now.
"For each week, each episode, you'll get to sit down with popcorn or a pizza and a beer and kick back on the sofa in front of your fireplaces," Grier mused. "You'll hear laughter. You'll hear me grunt. You'll say, 'Oh yeah, this is vibrant. I get the picture. I like this.'"
"And it'll be right before Halloween," she added, laughing. "So, we gonna have some fun."
Quotes have been edited for length and clarity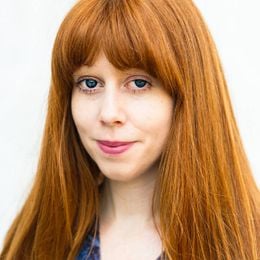 Sabrina Crews

Sabrina Crews is a digital editor for Next Avenue and a reporting fellow with the Robert N. Butler Columbia Aging Center and Columbia Journalism School.
Read More