What a Rare Blood Cancer Diagnosis Taught This Coach
Learning to not throw in the towel when the unexpected happens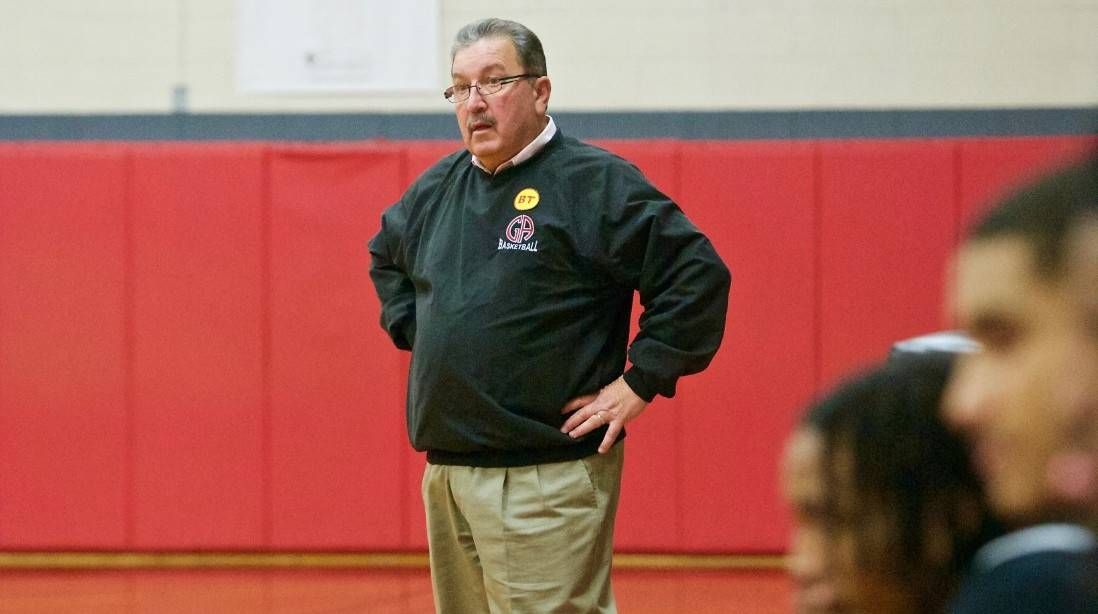 (Editor's Note: This content is sponsored by Incyte Corporation.)
For more than 40 years, Jim was a dedicated high school basketball coach and teacher. He taught at the same school his children attended, which meant he was able to spend added time with them, and over the years his players and students became his extended family.
Eight years ago, when Jim was 62, he was experiencing migraines, extreme fatigue and night sweats, but dismissed those as signs of stress. However, a scary incident that landed him in the hospital ultimately was the wake-up call he needed to start listening to his body and taking action.
"I was teaching a class and the entire right side of my face and body went numb," he explained. "My daughter – who happened to be a student in that class – noticed something wasn't right and texted the school nurse. When class was over, the nurse was waiting for me and took my blood pressure. One look at the results and she recommended I go to the emergency room immediately."
In the ER, after the doctor on call had trouble drawing blood for a test because it was so thick, Jim was seen by a hematologist who specialized in myeloproliferative neoplasms (MPNs), a group of rare, chronic blood cancers.[i] After running several blood tests, the doctor diagnosed Jim with polycythemia vera (PV), the most common type of MPN.[ii] Almost all patients with PV have a mutation—or change—in a certain gene in the body called the Janus Kinase 2 (JAK2) gene, which results in the bone marrow producing too many red blood cells, causing the blood to thicken.[iii]
Approximately 100,000 people in the United States are living with PV.[iv] PV can occur at any age, but it is more common in people over 60 and has been found to affect slightly more men than women.[iii] PV usually develops slowly and is progressive — meaning that it can worsen over time.[ii],[iii] Some people do not have symptoms for many years, and in a small number of people, PV may lead to other blood diseases, such as myelofibrosis, a disease in which scar tissue develops in the bone marrow, or acute leukemia.[iii],[v],[vi]
A diagnosis like this could easily slow someone down. But Jim did not let it control his life.
From that moment on, Jim made his health his number one priority. He found support from his family, who accompanied him to doctor appointments and taught him the importance of maintaining a healthy lifestyle.
To this day, Jim sees his doctor, who is an MPN specialist, on a regular basis to proactively manage his disease and his overall health.
"Being diagnosed with PV wasn't part of my game plan," Jim explained. "But similar to coaching, when something unexpected happens you can't just throw in the towel. You may have to adjust your plan, but you keep moving forward. By telling my story, I hope to help other patients understand that they are more than their disease and a diagnosis doesn't define them."
September is Blood Cancer Awareness Month, an important time to raise awareness of blood cancers and the challenges patients living with them face. To recognize this important milestone, Jim joins other individuals impacted by MPNs in Rare Reflections: MPNs Unmasked, an initiative from Incyte focused on educating about MPNs and sharing the inspiring stories of people – like Jim – who are living with them or closely impacted by them.
"I am excited to share my personal journey with others, and hope that in doing so, I will help raise awareness and encourage more voices to be heard within the MPN community," Jim said.
To learn more about Jim's journey with PV and other rare blood cancers, visit Voices Of MPN.
The content presented in this article is not medical advice and should not replace a conversation with your Healthcare Professional, who is the best source of medical information about your individual diagnosis and management plan.
©2020, Incyte Corporation. All trademarks are the property of their respective owners. MAT-HEM-01801 09/20
[i] Understanding MPNs. MPN Research Foundation. http://www.mpnresearchfoundation.org/Understanding-MPNs. Accessed August 2020.
[ii] Spivak, JL, Myeloproliferative Neoplasms. N. Engl. J. Med. 2017; 376:2168-2181.
[iii] Polycythemia Vera Facts. Leukemia & Lymphoma Society. https://www.lls.org/sites/default/files/file_assets/FS13_PolycythemiaVera_FactSheet.pdf. Accessed August 2020.
[iv] Data on File
[v] Myelofibrosis Facts. Leukemia & Lymphoma Society. https://www.lls.org/sites/default/files/file_assets/FS14_Myelofibrosis_Fact%20Sheet_Final9.12.pdf. Accessed August 2020.
[vi] Polycythemia vera. Mayo Clinic. https://www.mayoclinic.org/diseases-conditions/polycythemia-vera/symptoms-causes/syc-20355850. Published January 23, 2020. Accessed August 2020.
Incyte is a Wilmington, Delaware-based, global biopharmaceutical company focused on finding solutions for serious unmet medical needs through the discovery, development and commercialization of proprietary therapeutics. For additional information on Incyte, please visit Incyte.com and follow @Incyte.