What a Vietnam Vet Learned from World War II Vets
For Memorial Day, an appreciation of sacrifice, legacy and lessons shared
Editor's note: This story was originally published on Next Avenue in 2015.
The inner-city neighborhood where I grew up during the 1950s was crammed with World War II veterans. My dad, all my uncles, my best friend's dad — it seemed that every kid on the block had a father who served in World War II. Stands to reason, since more than 16 million members of the United States Armed Forces served. (And it explains why there were so many of us post-war kids running around.)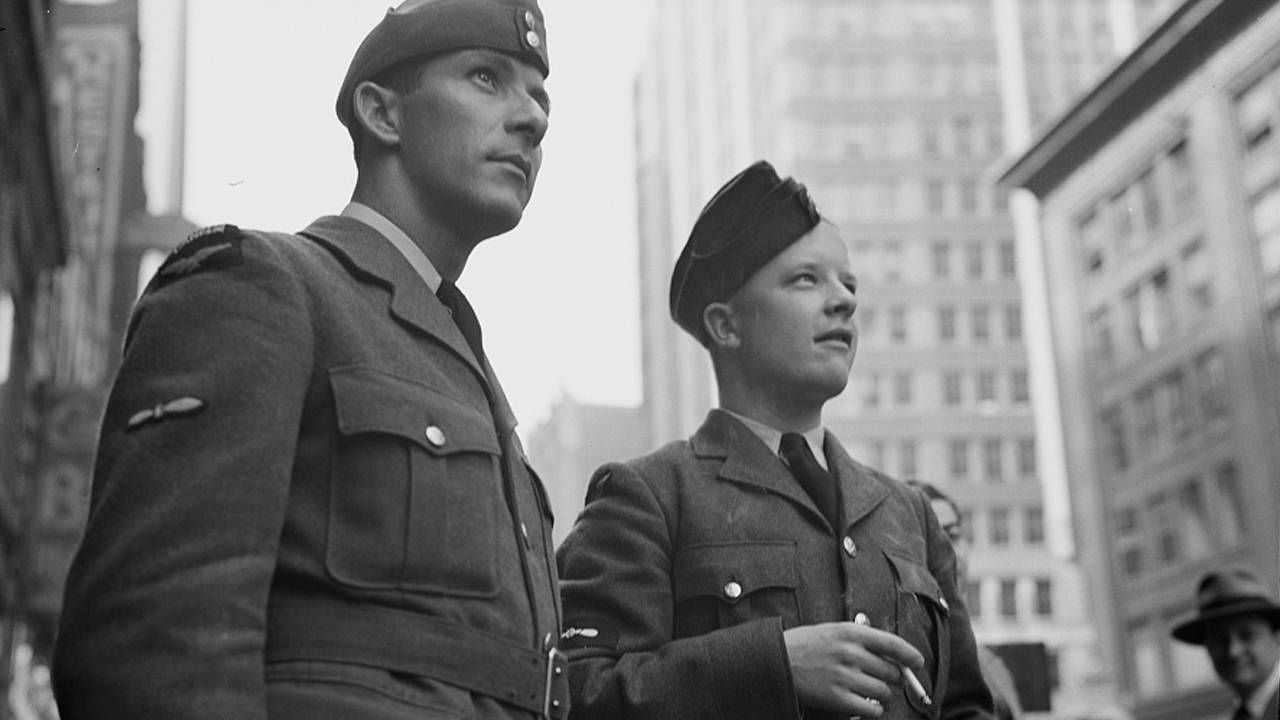 Oddly, I don't remember many of the dads talking much about the war. On really hot summer nights, you'd maybe find a few of them clustered on the small stoops in front of the gritty row houses passing around a bottle of something and mentioning names like Luzon or Bataan or Normandy, but they'd never invite any of us kids into the conversation.
Old Man Murphy, the grumpy guy across the street from our house who was a night watchman and talked to himself incessantly, was the only World War II vet who seemed maladjusted. All the others — and I mean all of the World War II vets on our street — had a job and a family and hope for the future.
The other funny thing was that none of the World War II vets in our neighborhood ever got all puffed up on Memorial Day. They didn't go to parades or put on their uniforms or salute or anything like that. They'd just share a look or a nod or sometimes whisper something comforting to one another. They weren't showy, and they didn't let us in on their secrets.
Appreciating The Greatest Generation's Experience
They filled my head with awe-inspiring stories of courage, sacrifice, pluck and ingenuity.
It took me another 25 years — when the time came for me to participate in my generation's war — to begin to appreciate some of my dad's World War II experience. Not the big stuff like combat and heroism, but the small things like fear and homesickness.
He confessed to me that he'd been drafted into World War II and that part of the reason he didn't enlist was because he simply was afraid to die. No wonder, since more than a million of his generation were either killed or wounded in World War II. But he never told me about how he earned his three bronze stars or what the brutal battles to recapture The Philippines were like. Maybe he didn't want to scare me?
Later still, marriage provided two more World War II vets for me to call family. Both my mother-in-law and father-in-law, Dorothy and Ted Shannon, had likewise served — in the Navy and Army, respectively. Unlike the dads I grew up around, my in-laws were open and expressive about their experiences. Prideful even. They filled my head with awe-inspiring stories of courage, sacrifice, pluck and ingenuity. It made their contributions and legacy much more real for me. Finally, I had a genuine, deeply rooted respect for what Tom Brokaw would later call "The Greatest Generation."
My dad and my in-laws weren't the only World War II vets I've known, nor are they the most typical. But they're the ones I've spent the most time with and who've helped me to better understand what they've endured, and overcome.
I'm thankful for all they've done and grateful for the lessons they've taught me, lessons that have heartened me during my own 44 years as a veteran. Among them:
Never forget
Count your blessings
Be humble
Utilize teamwork
Question authority
Be sure that war is always the last alternative
It's not as if they wrote these down for me or that I've lived my life according to such "rules." But they've helped guide me, steer me and reassure me over the years.
Learning While There Is Time
Perhaps that's the major lesson from my many encounters with The Greatest Generation. They don't consider themselves at all. They had a job to do and they did it.
Sadly, Dorothy and my dad, Jack Bradley, are no longer with us. But Ted is still here, as sharp and inquisitive a 97-year-old as there ever was. Late last year, two talented, video-oriented friends sat him down in front of a camera and questioned him about his experiences in the war. Ted talked for nearly three hours, beguiling all of us with tales of bravery and boredom, of strength and determination. Of pain and loss, too. He spoke eloquently, yet humbly, with enormous passion, yet selflessness.
Perhaps that's the major lesson from my many encounters with The Greatest Generation. They don't consider themselves at all. They had a job to do and they did it. And then they moved on. It wasn't the same for me and my fellow Vietnam vets. And it's not the same for the veterans of Iraq and Afghanistan either.
Now I wish we'd listened more to our World War II vets. I wish they'd talked more. I wish more of them were still here with us. Unfortunately, fewer than a million of the men and women who fought and won the great conflict are still alive; they are dying at a rate of nearly 500 a day, according to the Veterans Administration.
Soon they all will be gone.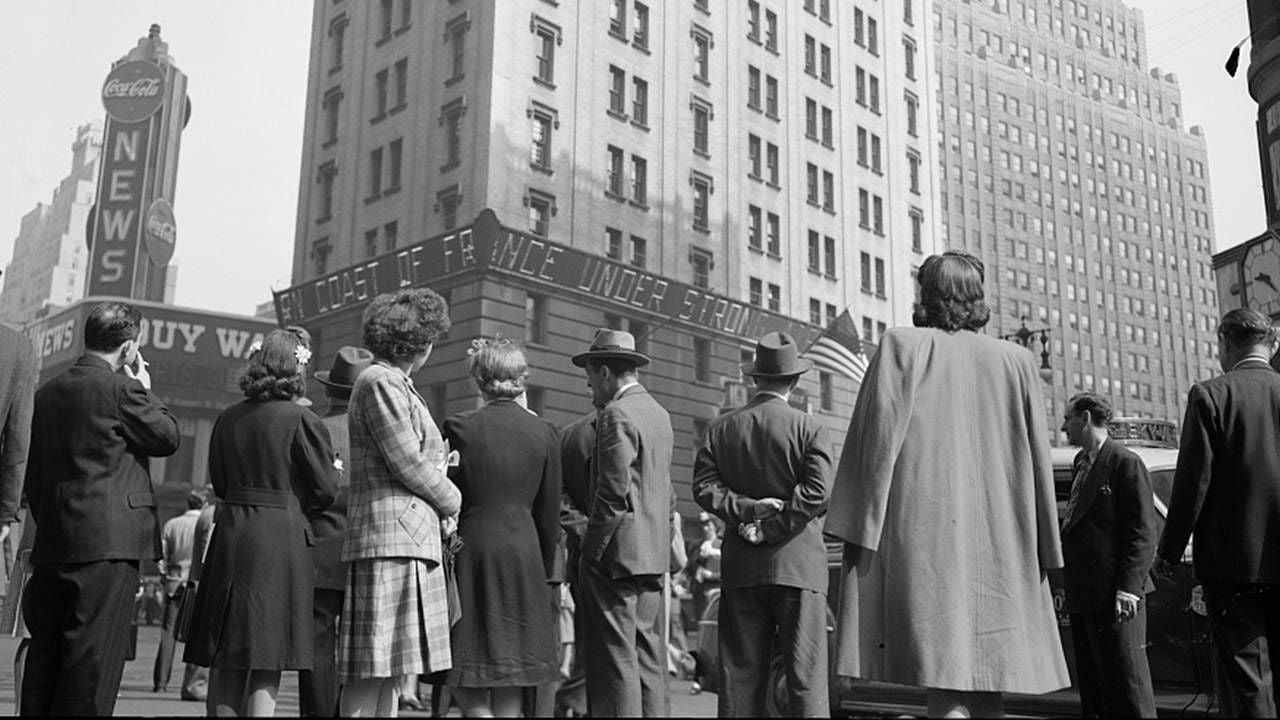 Symbols of Sacrifice
And we'll be left with their legacy and their lessons. I'm glad to say I've never forgotten Vietnam and the sacrifices of the men and women I served with; I've counted my blessings, especially my coming home, each and every day; I've tried to be humble in everything I've done; I've exercised teamwork in my marriage, with my family and in my career; I've argued vehemently against policies or directives that I've believed were immoral or unjust. And I've never endorsed war as the best way to achieve anything truly meaningful or lasting.
On this Memorial Day, like so many others, the U.S. flag will be raised to the top of the staff and then lowered to the half-staff position, where it will remain until noon. It will then be re-raised to full-staff position for the remainder of the day. That, too, is a lesson from our World War II veterans — the half-staff position reminds us of the more than 1 million men and women who've given their lives in service to our country. At noon, their memory is raised by the living, who resolve not to let their sacrifice be in vain.
Oh, if it were only that simple, or that easy, as the raising of a flag. But it's worth remembering, as is the legacy of Jack, Dorothy and Ted and the 16 million who served with them. Even if they wouldn't want all that attention.
Doug Bradley
recently retired from the University of Wisconsin Sytem, where he was the director of communications and currently teaches a course on the effects of popular music during the Vietnam War Era. Doug is a U.S. Army veteran and the author of DEROS Vietnam, a fictional montage of war stories set during the early 1970s. He also is a member of the Deadly Writers Patrol (DWP) writing group that publishes a periodic magazine which includes work by veterans of the Iraq and Afghanistan wars. Visit doug-bradley.com to learn more.
Read More