What Are Grief Dreams?
Common and comforting, dreams about the dead are changing during the pandemic
In the middle of the afternoon, Dan Callahan flopped on the couch for a nap. Roused briefly by his daughter, he rolled over to resume his snooze.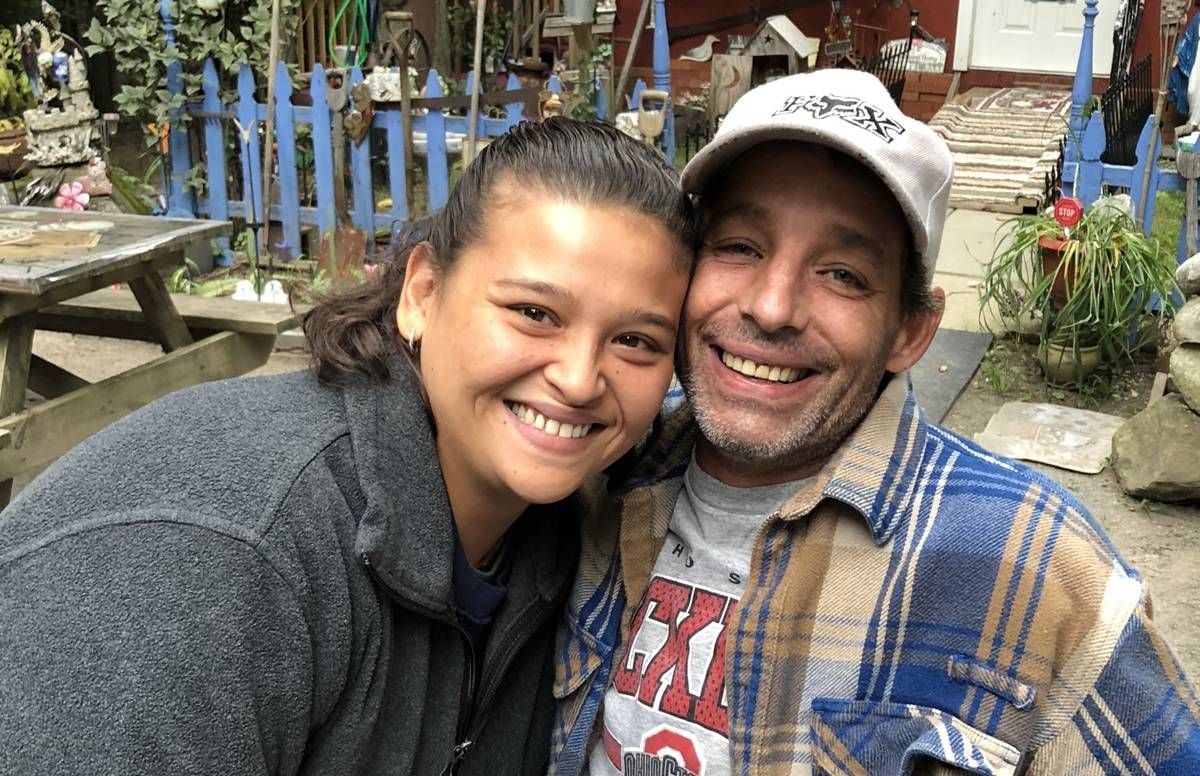 That's when his wife Brenda walked in. The same Brenda who had died suddenly two months earlier at age 59.
"It wasn't a dream; I know what a dream is. This was a...visitation. She was there," insisted Callahan.
"She was dressed for work, wearing her blue skirt. She sat down beside me and I felt her weight. The Dan of the dream knew she was dead. I said, 'How is this possible?' She gave me little peck kisses and said, 'Don't worry about it. It's okay. I'm okay, you're okay. Let it be. Just go with it.'"
At the time of the dream, Callahan, who lives in the Twin Cities, described himself as "disoriented" by the loss of his wife of 38 years.
The Callahans met the summer after high school when they worked at Valleyfair, a local amusement park, and had been together ever since. With their four children raised, the couple had begun to contemplate their post-work options. But on a January morning, Brenda felt out of breath on her way to work. She drove herself to a hospital where she suffered a massive heart attack and could not be revived.
"It's been traumatic to lose the person you were so happy with for so long," Callahan said. "She died before I got the chance to say goodbye. Seeing her filled me with joy and calmness."
Unique Characteristics of Grief Dreams
What Callahan experienced, termed a "grief dream" by psychologists and social scientists who study them, is a fairly common occurrence. In the midst of the current global pandemic, dreams of those who have died may become more common as thousands of people come to terms with the loss of a loved one.
And while most such dreams bring comfort, not all of the dreams of the dead console the dreamer.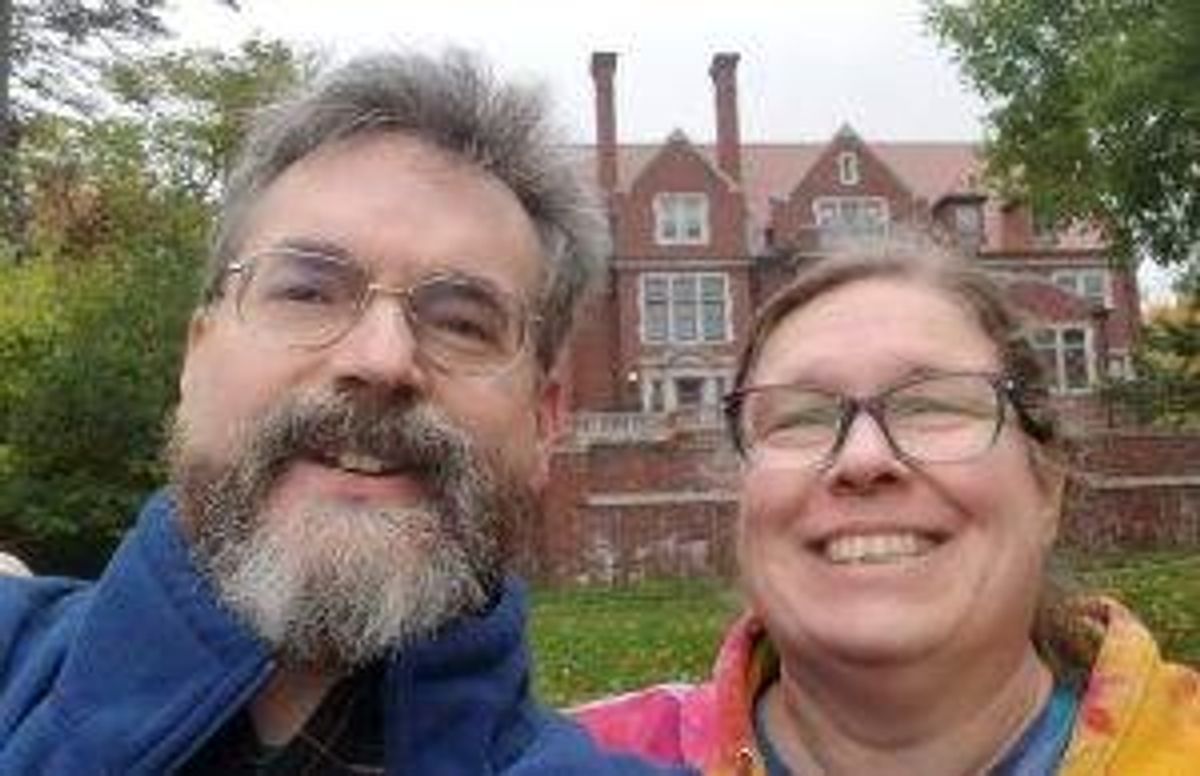 "Grief dreams have unique characteristics. They're vivid; they don't fade by the time you wake up. Forty years later, people can still describe them in detail," said Joshua Black, of Ontario, Canada, whose research prompted him to create the GriefDreams website and a weekly podcast, with 155 episodes (and counting) that include interviews with people who dreamed of dead parents, spouses, siblings, children, grandparents, even dreamers who suffered prenatal and pet loss.
"I see these dreams as playing an important role in how we survive as humans," he said. "They help at the time of greatest stress."
Grief Dreams of His Father
While earning his master's and doctorate in psychology at Brock University in Ontario, Black contributed significantly to the limited research on grief dreams. He conducted a half-dozen studies on the phenomenon, then co-authored articles published in academic journals. One of his studies concluded that grief dreams are quite common, especially among bereaved husbands and wives.
"If the deceased had been sick in life, they look healthy in the dream. Often the spouse returns with advice or to help with parenting."
"Our survey on spousal loss surprised us. Within two years, eighty-six percent had a dream of their deceased spouse or romantic partner and ninety-two percent considered them positive," he said. "If the deceased had been sick in life, they look healthy in the dream. Often, the spouse returns with advice or to help with parenting. There are sexual encounters. Some spouses appear in dreams to give their approval to a new relationship."
Black's research was inspired by his own grief dream, which he called life-changing.
"After my father died, I went though a rough phase. It was like the color went out of my life. I was going through the motions," he said. "Then I had a dream that my father was in my room. He'd had a lot of issues in life but he never looked better. There was a lightness to him. I told him, 'I miss you, I love you.' I hugged him. When I woke up, the darkness I had carried was gone. That dream gave me what I had been longing for."
The Pandemic Pierces the Dream World
The current pandemic-induced bottleneck at hospitals interfered with Britt Louie's ability to be with her dying husband Fred. Diagnosed with an advanced form of cancer, Fred had brain surgery on March 31 and survived for a week following the operation. Because of visitor restrictions at the hospital in Glens Falls, N.Y., Britt saw him only once.
"He told me, even if I die, I won't leave you," she recalled.
Six weeks after her husband's death, during a week she described as "really rough," Louie had three dreams about him in three subsequent nights.
"In the first, Fred didn't say anything, but I told him how much I miss him. He wrapped me in his arms, put his head on my shoulder and we cried together," she said. "In the second, he was sitting in my car and gestured me over, then he kissed me so tenderly. The third night, my phone rang and it was him. He said, 'Hey babe. I love you and goodbye.' He hung up and in the dream I knew he was dead."
Louie is still trying to make sense of her experience.
"The day after the first dream, I was wrecked. It was so real, but when I rolled over he wasn't there and that hurt," she said. "But now I cherish those dreams. I think about them every day."
Author TJ Wray predicts the COVID-19 era will produce many dreams that are far less comforting than Louie's.
"It's too soon in the pandemic to have the data, but I'm assuming that those who lose someone to COVID-19 may experience trauma dreams caused by the scenario of that loved one dying alone and frightened. It's all in place right now," said Wray, the author of Grief Dreams: How They Help Us Heal After the Death of a Loved One.
Wray didn't set out to study dreams. The death of her 43-year-old brother prompted her to write Surviving the Death of a Sibling, a book aimed at others suffering the same wrenching loss. When many of the bereaved brothers and sisters she interviewed mentioned grief dreams, she got curious and that became the basis of her next book.
Wray learned that a small percentage of grief dreams are what she identifies as trauma dreams.
"Trauma dreams are the most challenging, the ones when someone wakes up in a cold sweat, screaming. They happen when a loved one died in a shocking or gruesome way; they were murdered or died in a horrible accident, or if the person witnessed the death or found the body," she said.
Wray manages a Facebook group for grieving adult siblings and said that she is hearing from siblings who suffered traumatic loss and are now "retriggered" by the pandemic.
"There's a resurgence of trauma dreams from previous grief experiences they thought they'd dealt with. We see siblings who are ten years out now re-traumatized by this scenario of mass death," she said. "They haven't lost anyone to the virus. Just watching their newsfeed and seeing images of people on ventilators can do it."
Black anticipates the dreams of the pandemic will ultimately be a rich source of research for academics and analysts. He has already begun to collect stories.
"Maybe a portal opens when you sleep and there's communication we don't understand."
"I'm hearing from people who have worked through their initial grief. They are experiencing their loved one coming back to try to reduce their fears and help them regulate their emotions," he said. "People wake up after these dreams and say they feel less anxiety."
Pop Culture and Dreams
Grief dreams show up in pop culture. Paul McCartney credited a reassuring dream of his "mum," who died when he was 14, as his inspiration for "Let it Be." Grief dreams have become plot points in scores of television shows and movies, from Game of Thrones to Braveheart.
In the last scene of Titanic, the aging Rose sees her young lover in a dream, their reunion echoed in the opening lyrics of  the movie's power ballad theme, "My Heart Will Go On." ("Every night in my dreams/I see you, I feel you.")
Dreams have even shaped history according to Wray, whose day job is as a professor of theology and religious studies at Salve Regina University in Newport, R.I.
"In the world of Biblical antiquity, dreams were considered truthful representations of what God wants. There are many major events in history that happened because someone had a dream," she said. "With grief dreams today, some people believe their loved one is in a spiritual form and is able to cross over or communicate with them in a unique way from heaven. If that is their perception, I affirm it. No one knows if that is true."
'Maybe Love Can Bridge the Divide'
Callahan, who describes himself as "the most skeptical man you'll ever meet," finds his grief dream inconsistent with his beliefs.
"I'm an atheist. I don't believe that we go to a better place. For me, this is your only shot and when you die, you're alive only in the memories of others," he said. "Maybe love can bridge the divide. Maybe a portal opens when you sleep and there's communication we don't understand."
His dream of his wife has stayed with him.
"I am desperate for Brenda to come back. I lie on the couch at the same time to try to get it to happen again," he said. "Even if it doesn't, though, I had this. Maybe I don't have to understand it to be reassured by it. I have to remember her words and just go with it."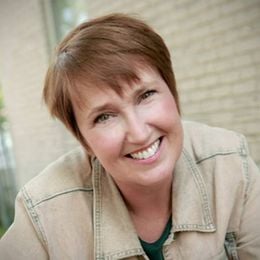 Kevyn Burger
is a freelance feature writer and broadcast producer.  She was named a 2018 Journalist in Aging Fellow and a 2020 Continuing Fellow by the Gerontological Society of America. Based in Minneapolis, Kevyn is the mother of three young adults and one rescue terrier.
Read More