What a Credit Freeze Can and Can't Do For You
It provides protection, but maybe not the way you think
It seems like every few days there's another news story about a credit card or debit card breach or an identity theft scam. If you're worried, there's good reason.
 
"The chances are very good that you'll be a victim of identity theft or someone will hack into your card at some point or another," Gerri Detweiler, Director of Consumer Education at Credit.com, told me.
 
Michael Kranish's terrific Boston Globe series on the Internal Revenue Service just said that in the first six months last year, 1.6 million scammers tried to steal taxpayers' refunds and their identities.
Credit Freezes and Fraud Alerts
 
Is there anything you can — or should — do to protect yourself?
(MORE: 5 Ways Your Credit Score Can Get Nicked)
 
Lately, personal finance writers such as Ron Lieber of The New York Times and Lydia Dallett of Business Insider, among others, have recommended putting a "credit security freeze" on your credit files to stay safe.
 
So I thought I'd explain what a credit security freeze is, what it can (and can't) do for you and what you should know before getting one:
 
A credit security freeze essentially locks your credit file: No one and no company can see your credit report or your credit score unless you first authorize permission.
 
The New York Times' Lieber wrote: "Given that most entities will not open a new account without a credit check, it [a credit security freeze] is the best defense that exists against the most troublesome form of identity theft, in which thieves try to establish new accounts in someone else's name."
 
A freeze, incidentally, is different from placing a fraud alert on your credit report, which is not as powerful a tool.
(MORE: Check Your Credit Reports for Errors)
 
If you set up a fraud alert with the credit bureaus, you're telling lenders to contact you to verify your I.D. before extending new credit in your name. "A fraud alert doesn't bind creditors to take a particular action," said Detweiler. "But it can be helpful if someone is at a store trying to open a retail account in your name because it will typically trip up that process."
 
How to Get a Credit Security Freeze
You can get a credit security freeze by going to the websites of the three major credit bureaus — Equifax, Experian and TransUnion.
 
To do so, you'll need to answer some questions about yourself and your credit history (so the bureaus know it's really you) and create a PIN number for each freeze. Then, if you want to authorize permission for someone to see your credit file, you'll need to tell the credit bureau the PIN you created.
 
You may pay a fee of $5 to $10 to place the freeze, to unthaw it when you want to lift the freeze and to permanently remove the freeze.
(MORE: The Truth About Free Credit Scores)
 
I actually set up security credit freezes at the three bureaus after reading Lieber's piece and can attest that the process wasn't painful or time-consuming. I wasn't charged a fee to do so. (One surprise: After I placed the freezes, Experian sent me a letter inviting me to permanently remove my name from preapproved credit-offer mailing lists and said it would notify the other bureaus of my request.)
 
Why One Expert Has Mixed Feelings
But Detweiler has mixed feelings about credit security freezes — partly because she thinks people mistakenly think they offer a form of protection that they don't.
 
"A credit security freeze sounds very good on the surface," she said. But most of the recent breaches, Detweiler noted, were credit fraud and not identity theft.
 
"Placing a freeze is going to do absolutely nothing to protect your credit or your card from fraudulent use," said Detweiler. "The only thing it will do is help prevent identity theft. People feel a credit freeze will lock down their financial life, and that's not what it does. It's specific to new applications for credit or for signing up for things like cell phone service."
 
You might also need to okay a lift in your freeze if you're filling out an application for an apartment, a job, home-utility service or a bank account because they often involve a credit check.
 
"A credit security freeze is probably overkill" for most people, Detweiler said. "They'll probably feel like it's more than trouble than it's worth."
 
When She Thinks a Freeze Is Smart
Detweiler strongly recommends a freeze, however, if you've already been an identity theft victim because someone opened credit in your name. "You want to stop the damage," she said. "And you won't be charged to placea a freeze, because you've been a victim."
 
If you do decide to set up security freezes at the credit bureaus, be sure you keep a record of all three PIN numbers you created for them. Otherwise, you could run into a hassle.
 
"Let's say you go into T-Mobile to get a cellphone plan; you don't know which credit bureau they're going to check. So you'll need to figure out which credit freeze to lift and which PIN number to provide to release the freeze," said Detweiler.
 
Check Your Credit Reports
Whether you'll want to place freezes on your credit files is up to you, but I strongly recommend you order and check your credit reports from the three bureaus once a year. (It's free if you go to the federally-authorized site, Annualcreditreport.com.)
 
This way, you can see whether there's been any unauthorized use of your credit card or any credit illegally taken out in your name. If you spot a problem, contact the bureaus immediately to try to clear things up.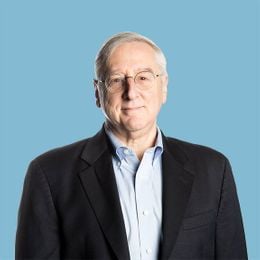 Richard Eisenberg
is the former Senior Web Editor of the Money & Security and Work & Purpose channels of Next Avenue and former Managing Editor for the site. He is the author of "How to Avoid a Mid-Life Financial Crisis" and has been a personal finance editor at Money, Yahoo, Good Housekeeping, and CBS MoneyWatch.
Read More