What Do I Do With Mom's Ashes?
How to dispose of her remains in a way that's meaningful and legal
My mother died two and a half years ago at the age of 87. I have her high school class ring; I have the last Christmas present I gave her (a cozy blue-gray cardigan) and I have the classic 1950s Roseville Pottery bowls she used for mixing cookie and bread dough when I was a kid. I am happy for these keepsakes.
I also have a rectangular plastic box that contains her ashes, unceremoniously thrust into the jumbled mess that occupies my closet floor. I am not happy to have this. It pains me to see it. And I don't know what to do with it.
Decisions After Mom's Death
Before my mother passed away, I really didn't put too much thought into how our family would dispose of her ashes. When the funeral home director told my older sister and me that we could have them divided into four portions, one for each of us, I thought, "Um, no thanks."
There were so many decisions to make in those first days after she died. This didn't seem like something we had to resolve immediately. So I put it out of my mind.
Ashes In My Closet
My sister took the ashes home and asked me probably four times over the next year what I wanted to do with "my" portion. I hemmed and hawed. She finally just delivered them to me. They've been in the closet ever since.
It's not that I am particularly queasy about death. I spent years reporting for newspapers on murders, fatal accidents, suicides and overdoses. I helped spread a beloved uncle's ashes into the St. Croix River between Minnesota and Wisconsin. And I was at my mother's bedside, along with my older sister, when she took her last quiet breath.
What's Been Holding Me Back
But I think what is holding me back is that I don't want to make the wrong choice.
In doing some research on the topic, I read one website that advised, "Respect the wishes of your loved one."
I had to smile at that. I can just hear my mom saying something like, "Oh, what difference does it make?!" She would be upset just knowing that this had become an issue for me. Just throw them in the garden and be done with them, she might have said.
(MORE: Your Living Will: What If You Change Your Mind?)
Bad Garden Karma
I could put them in the garden. In my home state of Minnesota, as in other places, it's perfectly legal to scatter or bury ashes on your own property. But I have bad garden karma. My garden has been a colossal failure for years. (Then again, maybe Mom could perk it up.) I could bury them in another part of the yard. But I don't even like my yard. And what if I move?
Others have written that they scattered their loved one's ashes in a favorite place. As I sit here now, I cannot think of one place my mother considered particularly special or close to her heart. That makes me feel like I didn't know her well enough.
(MORE: A Caregiver's Guide to Planning a Funeral)
The Fast-Growing Trend of Cremation
Certainly, I am not the only one facing this question. Cremation is a fast-growing trend. More than 43 percent of all Americans who died in 2012 were cremated, compared with 28 percent in 2002 and 19 percent in 1992, according to the Cremation Association of North America.
Scattering the ashes is, of course, not the only option. About a third of families placed cremated remains in a cemetery. About a third displayed them at home and about a third intended to disperse them, according to 2006 statistics, the most recent available, from the Cremation Association.
Taking The Ashes to Canada?
My mother would hate the idea of spending money to buy space in a cemetery. I am not big on displaying things, partly because I have a small house with no mantle. I have thought about taking her ashes to Banff and Lake Louise in Alberta, Canada, places she always dreamed of visiting but never did. (Yes, you can transport ashes over the Canadian border, and between states in the U.S., I learned, though you should pay attention to federal and airline rules if you are boarding a plane.)
But my mother would not want such a grand gesture. As I think about what she would prefer, I focus on the fact that she was a simple person who appreciated nature. She was a homebody who got pleasure from looking out her window at the lilies and the geese and the rabbits. I will take this as my clue, and find a place we would both like. Somewhere pretty, by water.
(MORE: Must Read: Roz Chast's Graphic Caregiving Memoir)
6 Tips For Scattering Ashes
If you are thinking about where to scatter a loved one's ashes, here are six things to know about how to do it legally:
Avoid private land; your own property is fine. Cremated returns are not hazardous.
Check your state laws. (California's are the strictest, according to Nolo.com.) If you want to disperse the ashes on public land, contact the appropriate entity (such as city hall for a local park).
At sea: The federal Clean Water Act requires that you be at least three miles from land before you scatter ashes from a boat into the ocean. Don't include plastic flowers or anything else that isn't biodegradable. The Environmental Protection Agency says you must notify them within 30 days.
Scattering ashes from a plane or helicopter is allowed in most areas.
Federal parks often require permits. For example, the Grand Canyon allows scattering of ashes in undeveloped areas of the park with a permit, which is a simple letter available for download online. (Just have it with you in case a park ranger shows up.)
Don't scatter them at Disneyland or another "unique" location. Yes, people do this: The Pirates of the Caribbean ride is reportedly a favorite spot. (Disney does not approve, according to a spokesman.)
If you want to get creative and you have some money, consider these ideas: put the remains on a space flight; turn them into jewelry or incorporate them into a vase or plate.
Or, if you decide to bend the law a little, just use your best judgment and don't spread the remains anywhere where they might bother others.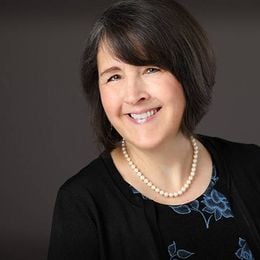 Emily Gurnon
is the former Senior Content Editor covering health and caregiving for Next Avenue. Her stories include a series of articles on guardianship abuse that was funded by the Journalists in Aging Fellows Program. She previously spent 20 years as an award-winning newspaper reporter in the San Francisco Bay Area and St. Paul. Reach her through her website.
Read More