What to Do Now to Help Your Survivors Later
The 'If You Died Guide' isn't ghoulish, it's a kind gesture
Let's face it: none of us like to contemplate our death. It's going to happen someday, of course, though. And not to get morbid, but if you're 50+, you likely have more years behind you than ahead.
That's why I think it's so important for people, especially those in midlife, to take the time to pull together all the information about their finances their loved ones will need to know after they're gone.
I've written about the DIY method, where you create what I call the "scary, but essential, money list" — I did this for my wife and kids with help from my wife. But I recently learned about something called the If You Died Guide (delightful name, eh?) that can be a helpful way to compile this information for your survivors ($76.95 for the PDF; $84.95 for the flash drive; $94.95 for the notebook; $124.95 for PDF/notebook and $129.95 for flash drive/notebook).
(MORE: How to Plan a Funeral)
It was created by Rick Lundy, senior partner and firm administrator at the Lundy, Shacter, Shulman and Kaplan accounting firm in Plantation, Fla. He initially created it for his wife Shelley and their daughters and granddaughters, but then realized that others could find it useful, too.
Rick Lundy
I spoke with Lundy to learn about why he thinks we all need something like this guide and how we can make life easier for our eventual survivors:
Next Avenue: Why did you create the If You Died Guide?
Lundy: My wife does everything in the world for our family and I do the things you'd think a financial guy would do  — managing our assets, liabilities and insurance policies. My wife asked me: How much do we own and what are our debts and where do we keep our insurance policies?  That turned into 100 pages of the If You Died Guide.
Why do you think people need something like this?
I'd say that anybody in a family would be lost if one person died or became incapacitated and left the others without the knowledge, whereabouts and logistics of what they own. The main thing is for your family to know where all the accounts and policies are and all the passwords for financial accounts. That's what drives people crazy; they don't know where to look for what.
(MORE: 9 Steps to Getting Your Estate In Order)
How important is it for people to be sure their survivors know their digital passwords for their financial accounts and for their computers?
It's as important as knowing where the life insurance policies are, maybe even more important. Without my office computer password, my wife wouldn't know how to access my computer at work, which has a lot of information about our assets and liabilities.
Do you think pulling together this kind of information is more important for husbands to do for their wives or for wives to do for their husbands?
In the past, I would have said that often the husbands knew about the family's finances but the wives would be lost. That isn't true these days; sometimes it's quite the opposite.
(MORE: Don't Become a Shoebox Widow)
Is something like the If You Died Guide a legal document that survivors can use for inheritance purposes?
No. It's not a legal document. This is ancillary to wills and trusts. It should help an estate or trust attorney in preparation of wills and trusts. And it tells survivors where the wills and trusts are.
That said, the guide has a family heirlooms section where you can write down a list of the heirlooms you have and who should get them after you die. I haven't seen a will or a trust say: 'My daughter should get this diamond ring or this earring.' The heirloom section of the guide lets you list this information.
You also include a section for funeral arrangements. Why?
You should leave your heirs with an idea of what you'd like to have happen when you die. When my father died, we got the Coast Guard to bring flags, which is what he wanted.
How often should someone update something like this guide?
For things like the location and numbers of bank accounts, you only need to enter that information once, unless you change banks. You could amend it every six months to update the balances.
But I'd say review everything at least once a year. Personally, I'd do it once a quarter.
Where should someone keep this kind of information?
You could lock it away in a safe deposit box that will be released to your trustee upon your death. Most people will want to give it to someone they are most concerned about. Or you might leave it with your estate attorney.
The If You Died Guide has a lot to fill out and looks foreboding. Is it too much for people to complete?
I don't think everyone needs to fill out more than 50 percent of it. I wouldn't fill out more than 40 percent myself. You can leave out what you don't need. For example, if you don't have pets, you can skip the sections dealing with pets.
Don't be daunted by the size of it. Once you fill it out, you will feel so much better.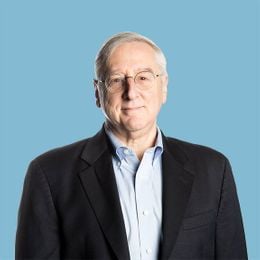 Richard Eisenberg
is the former Senior Web Editor of the Money & Security and Work & Purpose channels of Next Avenue and former Managing Editor for the site. He is the author of "How to Avoid a Mid-Life Financial Crisis" and has been a personal finance editor at Money, Yahoo, Good Housekeeping, and CBS MoneyWatch.
Read More