What Documents to Keep, Store or Trash
Some documents are more important than others
The financial services industry certainly produces a lot of paper!
Here's what you need to keep and when you can trash it.
Start by stacking all the paper in one big pile.
Check your drawers (home and work), filing cabinets, folders, boxes, glove compartments, even your safe-deposit box.
Then separate the papers into the five groups listed below.
Keeping these records stored safely, where you and others can find them, can save you time and greatly increases the likelihood that they will not get lost.
If you need help collecting and understanding these documents, contact your financial adviser.
This article is excerpted from Ric Edelman's Inside Personal Finance. Ric's firm has won more than 75 financial, business, community and philanthropic awards, and currently manages $7 billion for more than 16,000 clients nationwide. For more about personal finance, visit Ric online at RicEdelman.com. The ideas expressed in this article are solely the opinion of the author, and do not express or imply endorsement of any individual, organization or product.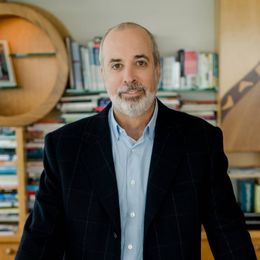 Ric Edelman
As founder of Edelman Financial Engines, Ric Edelman is a financial advisor and one of the most influential people in the financial planning and investment management profession. His nearly 35-year career is devoted to financial education. This includes being an award-winning radio show host for one of the longest-running programs on personal finance in the country, and award-winning specials for Public Television. He is also a #1 New York Times bestselling author with 10 books on personal finance, including The Truth About Money.
Read More