What 'The End of the Suburbs' Means for Boomers
The author behind this prediction has cautionary advice for older residents of bedroom communities
Leigh Gallagher's provocative new book, The End of the Suburbs, really hit home for me, as I suspect it will for my fellow boomers.
 
We're the first generation to have grown up in the 'burbs, and more than 70 percent of folks in their late 40s, 50s and 60s live there today. (I was raised in one New Jersey suburb and now live in another, where my wife and I raised our sons; she spent her childhood in a Washington, D.C., suburb.)
 
But Gallagher believes that a confluence of trends will be the death knell for suburbs.
 
(MORE: The Suburbs Are No Place to Grow Old)
Other analysts, such as Eric C.Y. Fang of the architectural firm EE&K, believe that the suburbs must do more to keep and attract older residents, particularly those places where driving is a necessity.
 
In his recent Planetizen.com article, "The Case for Age-Friendly Suburbs," Fang wrote that "retrofitting suburban communities so they may serve as a realistic and competitive option for seniors may become one of American society's major challenges — and opportunities."
 
After reading Gallagher's book, which essentially predicted that the suburbs will disappear like Snapchat photos, I decided to speak with her. I was eager to hear Gallagher, an assistant managing editor at Fortune magazine, explain what her dire forecast could mean for suburban boomers who'll want to sell their homes, age in place or buy a property for their retirement years.
Highlights of our conversation:
 
Let's start with your book's title. What do you mean by "the end of the suburbs?"
 
Basically, we're at this turning point where for the last half century we've been expanding outward and outward and outward, and people are now starting to turn away from conventional suburbia and look for different options.
 
(MORE: Is Your Hometown a Place to Grow Old? Mine Is)
 
Why is that happening?
 
A number of different reasons. The suburbs kind of jumped the shark a bit.
 
We blew up the suburban model. We created urban sprawl, which spread people further and further apart — further away from their jobs and into communities that weren't designed to meet their needs.
 
Today the suburbs aren't delivering for a lot of people.
Now you have people who are commuting three hours a day. Even before we put suburbia on steroids in the housing boom, we saw these extreme distances people would have to go just to get a gallon of milk. That's expensive and not the way people want to live.
 
And then there's this whole set of demographic changes that we're going through: an oversupply of large, single-family houses in conventional suburbia and an undersupply of what the next generation and aging baby boomers are going to want, which is more walkable communities.
 
What does "the end of the suburbs" mean for boomers who own homes there now?
 
It's funny. The boomers even more than the Millennials are the big question mark. Everybody in the housing industry is dying to know where the boomers are going to live as they get older.
 
Many of them want to age in place, whether that's because of the financial crisis or because they've built strong ties to their community. That's all well and good until they ultimately vacate their home. With so many boomers, there's not going to be as big a market of people interested in buying their houses.
 
In a blog post I wrote about how boomer home sellers can hook Millennial buyers, I quoted a housing analyst who warned that "the great senior sell-off" later this decade could cause the next housing crisis. Should suburban boomer homeowners be scared that the end of the suburbs is coming?
 
It depends on the kind of suburb they're in. What people are looking for in single-family homes in the suburbs is changing, and if your house doesn't meet the desires of future buyers, it might be a tougher sell.
 
Let's talk about different types of suburbs. You draw a distinction between outer-ring suburbs and inner-ring suburbs. What's the difference, and why does it matter?
 
Inner-ring suburbs tend to be a little bit older, with smaller lots that are closer together and where people walk more. Plus there's some place to walk to.
 
(MORE: Don't Want to Move? How to Age in Place)
You say in the book that some inner-ring suburbs have turned into blue-collar suburbs.
 
The inner-ring suburbs were a little forgotten during the expansion of the '70s, '80s and '90s, and many of them did become more blue-collar because prices went down and they were seen as less desirable. The area where Silver Linings Playbook was filmed, around Drexel Hill, Pennsylvania — where my father grew up — is an inner-ring suburb.
 
But valuations in those types of communities are coming back up now. And many people think that's where the Millennials are going to want to be, rather than outer-ring suburbs, because they're closer to downtown, houses are a little smaller, you can walk around more, and it's a little livelier.
 
So are you saying the further out someone lives in the suburbs, the more financial risk they'll be taking when they want to sell?
 
Yes.
 
Speaking of the exurbs, you write in the book that some of them could fall apart. Tell me about it.
 
Their houses weren't always made very well, especially the most recent ones that went up the quickest. It's safe to say that many homebuilders cut corners. Those houses are not going to fall apart tomorrow, but if they're left unattended for 10 or 20 years, they might.
 
It's been suggested that these types of suburban communities will turn into slums. There's also a suggestion that they might become immigrant communities where families live together.
 
Are suburban boomers who'll want to sell their homes going have to accept bargain-basement prices due to a lack of buyers?
 
Look, the housing market's coming back. But I think if you own a home in the suburbs, selling sooner rather than later is probably better. The prospects for selling to Millennials in the future aren't good, unless you're living in a place with a really, really good school district.
 
Won't Millennials move to all types of suburbs once they have kids?
 
Everybody says wait till they have children; then they'll do what their parents did and just go right back to suburbia. But there are going to be plenty of other options for them. And a lot of Millennials don't like to drive — they're not getting their drivers licenses as frequently as in the past.
 
What will the end of the suburbs mean for boomers who want to move for retirement?
 
It depends. If they want to go to a Sunbelt place, there are lots of bargains to be had there now.
 
But if not, what they'll want is a community that offers some pedestrian activities and some sense of liveliness without a heavy reliance on a car.
 
That's what you say Millennials want, too.
 
Right. And if you jumble those two groups up, that produces something that sociologists and urban planners say is really good.
 
One of the things about the suburbs people complain about is that they're so homogenous — not racially (although they are), but in terms of age and life purpose. Everyone is in their 30s to 50s raising young children.
 
In the old days, what made a vibrant neighborhood was having young people and old people, rich people and poor people living together in different shapes and sizes of houses and from different walks of life. Maybe the walkable community of the future will combine the old and young.
 
Many suburbs pretty much require residents drive because there's little or no public transportation. Will that change?
 
I think it will change down the road. Communities that don't have access to public transportation are the ones that are going to be the most threatened.
As the price of oil continues to rise, getting to those more remote communities is going to become more and more expensive. Some people believe that unless there are jobs near those houses, the communities are not going to survive.
 
Are there any suburbs that are making their communities more livable for all kinds of people?
 
An interesting one is Morristown, New Jersey, which has really gone out of its way to urbanize itself. They're really thinking more of the younger buyer, with yoga studios and hip steakhouses, but they recognize that people want to walk and not be so car-dependent.
 
I also visted a lot of New Urbanist communities that are trying to do the same thing by bringing back traditional town-planning principles. There's one in Maryland called Kentlands, which I mention in the book.
And then you have home builders trying to make these kinds of communities from scratch. Some look a little manufactured. Some hit the mark.
 
Some of the best suburban communities are ones that were built this way to begin with. Places like Montclair, New Jersey and the Westchester, New York suburbs. The New York Times called Hastings-on-Hudson, in Westchester, "hipsturbia" and that's really true.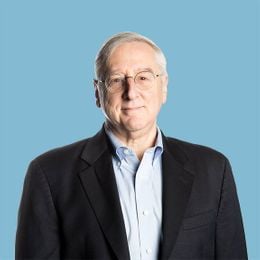 Richard Eisenberg
is the former Senior Web Editor of the Money & Security and Work & Purpose channels of Next Avenue and former Managing Editor for the site. He is the author of "How to Avoid a Mid-Life Financial Crisis" and has been a personal finance editor at Money, Yahoo, Good Housekeeping, and CBS MoneyWatch.
Read More