What Is a Geropsychologist and Why Are There So Few of Them?
Older adults suffer from mental illness, but there aren't many specialists with expertise to help
Geropsychologists love their jobs. Working with older adults can be interesting, rewarding and surprising, they say. So why do so few psychologists choose geriatrics as a specialty? And why don't more colleges make it part of the curriculum?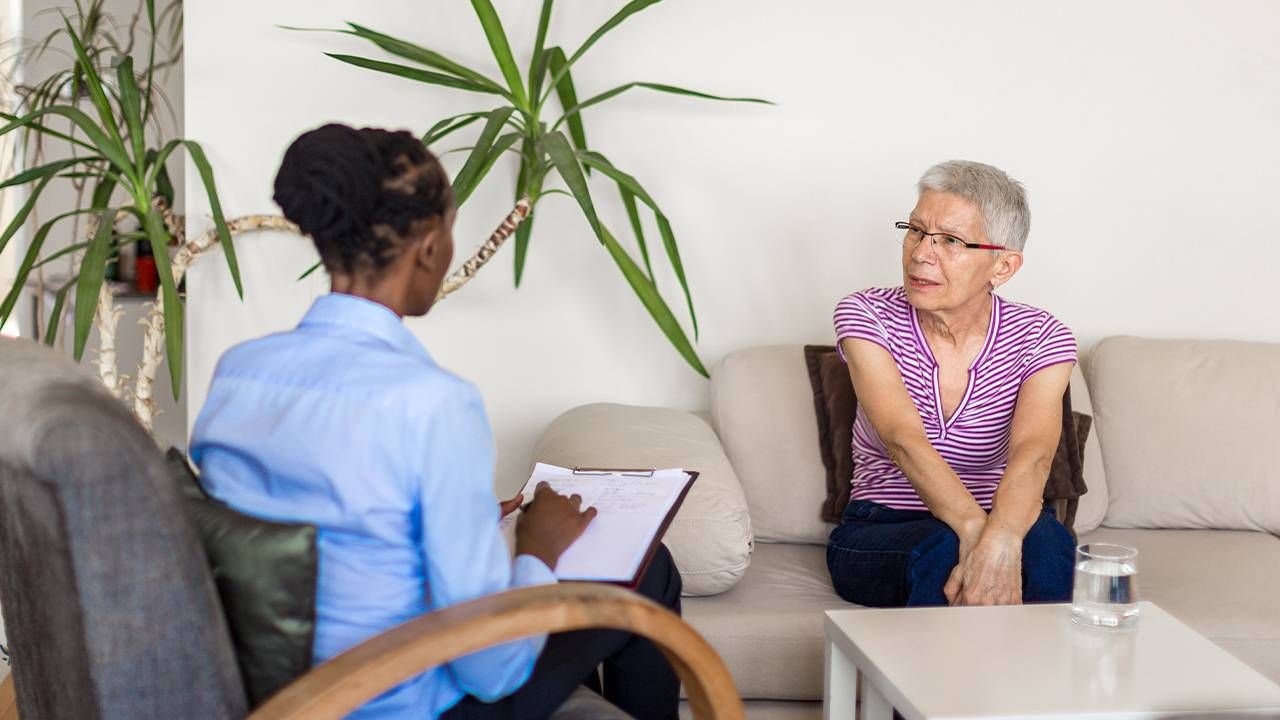 Ageism could be at the root of the problem.
"People assume older people are a hopeless group, that they can't be helped and it would be very sad and discouraging to work with them," said Bill Haley, a professor in the School of Aging Studies at the University of South Florida's (USF) College of Behavioral and Community Sciences. "The thing we've got to change about this is that working with older people is really exciting."
Most older adults are healthy and functional, and don't live in nursing homes, Haley noted. "They're coping with life changes" like illness or caregiving or dealing with the loss of a loved one, and helping them can be "a very exciting, very vibrant, and very uplifting experience," he said.
"Even working with people with Alzheimer's and other dementias, we see we can do so much to improve their quality of life," Haley added.
"What we find is, once you get students in a course about aging, they love it."
Older people are interesting to work with by virtue of their life experiences, said Erin E. Emery-Tiburcio, associate professor for geriatric and rehabilitation psychology at Rush University Medical Center in Chicago and co-director of the Rush Center for Excellence in Aging.
There are those who have lived through World War II or the Vietnam War, as well as societal shifts like LGBTQ acceptance, she said.
"If you ask a kid, 'How did you deal with this situation the last time it presented itself?' they'll look at you blankly," she said. "For most older adults, not a lot is new. They're resilient by the fact that they've hit their eighties or nineties."
A Challenging Field
A 2015 analysis by the American Psychological Association (APA) found that just 3% of licensed psychologists specialized in geropsychology. That contrasts with 30% for child or adolescent psychology, and comes as the overall U.S. population is aging. A 2018 study surveying geropsychologists also found that attracting people to the field "remains a challenge."
"People in general think older adults can't make their own decisions. The vast majority of older adults are fully independent and think very clearly."
Institute of Medicine reports in 2008 and 2012 both noted shortages of geriatric specialists. The 2012 report, which focused on mental health and substance abuse, found the workforce prepared to care for geriatric patients' needs "inadequate in sheer numbers," with "relatively few opportunities for specialization" and "little support or mentorship available for those who do pursue specialization."
The report predicted the shortage would be exacerbated by a growing population.
"Unfortunately, we have not made any progress in expanding the pool of geriatric specialists in any discipline" since then, Emery-Tiburcio said. "We've made just about no progress in the last ten years."
"Ageism is the most prevalent 'ism' in our world," said Emery-Tiburcio. "When a health care provider looks at an older adult and says, 'Depression is just part of aging,' and dismisses it, that individual doesn't get treatment. That internalized ageism is a significant predictor of worse health across the board. It is a problem for every generation and every age."
Emery-Tiburcio said her interest in geropsychology began in grad school, when she had a practicum working with older adults in a rehabilitation setting.
"I found myself learning way more from them than they were getting from me at that point," she said. There's just so much to work with, in contrast to the kind of blank slate of a younger adult or teenager."
There's also a need for advocacy for older people, Emery-Tiburcio said.
"Older adults are one of the most marginalized populations," and when there's "intersectionality" with that, such as being a member of another marginalized group such as being BIPOC, the problem is even worse, she noted.
"As we talk about equity in this day and age — diversity, equity and inclusion — age is not even on the table for conversation at most places, and it needs to be," Emery-Tiburcio said.
Paternalism also is a factor, she noted. "People in general think older adults can't make their own decisions. The vast majority of older adults are fully independent and think very clearly," she added.
"Many people who don't know anything about older adults have all kinds of negative opinions," so it's important that students get experience working with different age groups to understand the complexities — and not every doctor wants to deal with those, Emery-Tiburcio said.
Ageism in Health Care
Very few med students are wildly excited about working with older adults – until they learn about it," Emery-Tiburcio said. "As we help medical students, and students from every health profession, understand what matters, a big piece of that is listening. As we expose students to working with older adults and giving them the tools to listen, they're interest in working with older adults increases."
USF, Haley said, is doing that by incentivizing undergraduate students to take courses that give them exposure to gerontology.
"We've developed about half a dozen general education courses students can take to meet requirements" for any major, such as a psychology of aging course that satisfies a data literacy requirement, he said.
"We are going to have to make a very concerted effort" to combat the "self-perpetuating" cycle of ageism.
"What we find is, once you get students in a course about aging, they love it," Haley said. Students often decide to pursue geriatrics as part of a medical, social work or academic career as a result, he said.
It's important to get students' attention "at the entry level," not just in medical school, said Haley. Much of the focus is on specialized training for those already interested in the field, rather than "reaching the masses of people who have not even considered it," he added.
"I'm sort of pessimistic about whether attitudes are changing," Haley said. The pandemic, he noted, brought out "some very ageist attitudes and comments," such as a social media hashtag calling COVID-19 "boomer removal" and the view that deaths among older people weren't important.
The recent presidential campaigns were another example, with both candidates' cognitive abilities called into question, he said.
"We are going to have to make a very concerted effort" to combat the "self-perpetuating" cycle of ageism, said Haley. Initiatives such as the APA's 'Priming the Geropsychology Pipeline' program to attract and retain talent and the Gerontological Society of America's Reframing Aging Initiative are among efforts underway to educate the public and change attitudes, he said.
Even "the language we use" regarding older adults is loaded, Emery-Tiburcio said, singling out "elderly" and "silver tsunami" as problematic terms.
Characterizing older people as frail and stoking fears "that older adults are going to overrun the earth," she said, "doesn't help anything."