What Is the Poet's Role in Society Today?
World Poetry Day with Jaki Shelton Green, Alberto Ríos and Ginny Lowe Connors
Perhaps it is fitting that the declaration was made in Paris, a city that has been honored by poets for centuries. In 1999, during its 30 General Conference, UNESCO (United Nations Educational, Scientific and Cultural Organization) proclaimed that World Poetry Day would be celebrated every year on March 21.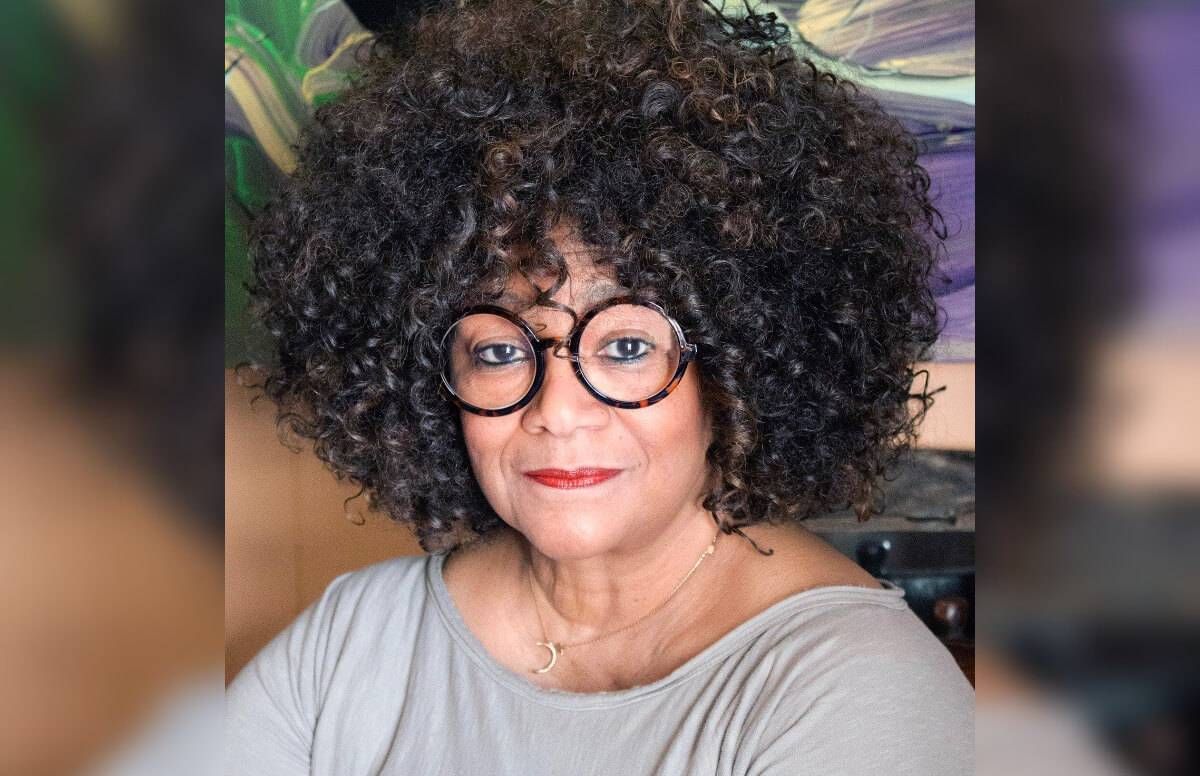 The objectives of establishing a global day dedicated to poetry were many, including "to encourage a return to the oral tradition of poetry recitals and to promote the teaching of poetry" and that "poetry will no longer be considered an outdated form of art, but one which enables society as a whole to regain and assert its identity."
In honor of the 20 anniversary of World Poetry Day, Next Avenue talked to three esteemed poets — Jaki Shelton Green, Alberto Ríos and Ginny Lowe Connors, all in their 60s — who have never considered poetry outdated. Each believes in poetry's power to teach, to heal, to offer understanding and to help people come together to find common ground.
We asked these poets what they are drawn to write about, how their life experience informs their work and how they perceive their roles as poets in today's world:
Jaki Shelton Green: North Carolina's Poet Laureate
As a young girl growing up in North Carolina, Jaki Shelton Green was surrounded by books in her home, with aspirations to be a scientist. It was her grandmother who, Green says, "instilled the necessity to read and write, and the power of utterance."
The seed took root when, as a teenager, Green went to Pennsylvania to attend a Quaker boarding school. "It was the 1960s, during the civil rights movement, I was an African American girl from the South and struggling with my identity," she says. "Writing became my yoga and as necessary for me as breath."
Green, 65, the award-winning author of eight poetry collections, including Conjure Blues, Feeding the Light, and her latest book, I Want to Undie You, teaches Documentary Poetry at the Duke University Center for Documentary Studies, founded SistaWRITE  and is a noted community activist. She was inducted into the North Carolina Literary Hall of Fame in 2014.
Green, who lives in Mebane, N.C., is also a groundbreaker. On June 19, 2018, Governor Roy Cooper appointed her as the ninth Poet Laureate of North Carolina. She is the third woman, and the first African American poet, to receive this honor.
"In this journey for me as a woman of color, the landscape every day becomes larger and larger," Green says of her new role. "As I move across the state, when I stand up anywhere, the eyes of children are on me. I am celebrated by my peers. It is humbling, humbling, humbling."
One of her goals as laureate is to "take poetry to unusual places."
Earlier this year, Green was approached by Biscuitville, a Southern-food restaurant chain in North Carolina and Virginia. Every February, Biscuitville produces a bookmark for Black History Month and Green was selected for making history as the state's first African-American poet laureate. But that wasn't all. "They invited me to come to some Biscuitville locations to read poetry," she says, describing her visit to a Greensboro site. "It was a Monday morning, and I was reading poems to students, truckers, workers, so many different people. They were coming up to take selfies with me. It was amazing and I loved it. Talk about crossing boundaries!"
Left unexpectedly a single, working mother at a young age, Green says, "I cut my teeth on using poetry as therapy. Writing was the light I was swimming towards."
Recalling her first book, which was about the loss of her marriage, Green says she was "writing through the pain." She has since left writing about that time of her life behind her.
Green has suffered other painful losses, including the 2009 death of her daughter, Imani, at 37, from cancer. I Want to Undie You  served as what Green calls "an amazing container" for her grief.  
"[Poets] have to be the mirrors of what's happening," Green says. "There are a lot of places where we can find our commonalities — Where are the places we can stand in harmony together? Where does he hurt? Where does she hurt? Where do I hurt, too? That's how I show up in my writing."
Adds Green: "There is a lot of work to be done. And my work is needed."
Alberto Ríos: Arizona's Poet Laureate Since 2013
Alberto Ríos grew up in Nogales, Ariz., the border town between the United States and Mexico. For Ríos, 66, who now lives in Chandler, Ariz. and is an English professor and the chair of the Piper Center at Arizona State University, the border is "one part of my life, that needs to be put in proportion with everything else."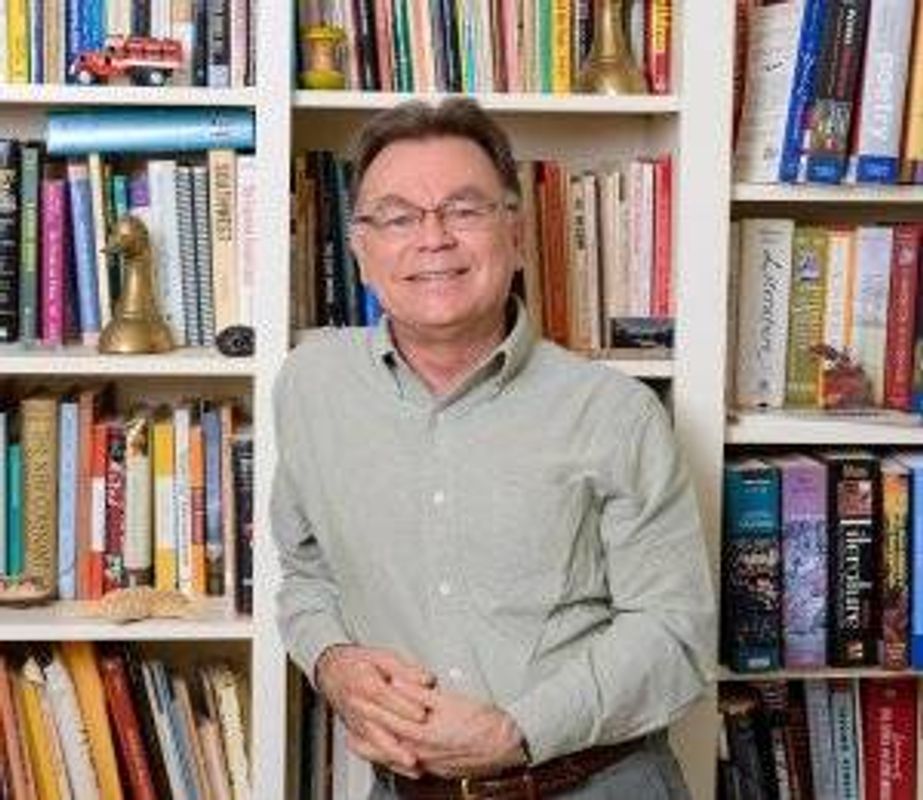 The author of 10 poetry books including The Dangerous Shirt, The Smallest Muscle in the Body (a 2002 National Book Award nominee) and Capirotada: A Nogales Memoir about his boyhood, calls Nogales "the vector of choice" due to its unique location.
"We were in the middle of choice. This or that. In my writing, I've spent a lifetime trying to predict the everydayness of the two sides of the border," Ríos says. "I don't work as a journalist covering the land. The magic is found when you look the other way – that's what I do."
A poem by Ríos, "Border Lines," can be found on display in Nogales at the Mariposa point of entry.
For many reasons, "Border Lines" (below) has special meaning for Ríos, not the least of which is its added relevance today. In 2003, Arizona governor Janet Napolitano commissioned him to write a poem to commemorate the visit of President Vincente Fox of Mexico, which Ríos read during a ceremony in Nogales.
"He stood next to me, and I read it in English and Spanish," says Ríos. "Afterwards, he said, 'I liked the poem' and I said, 'Me, too.'"
Border Lines
A weight carried by two
Weighs only half as much.
The world on a map looks like the drawing of a cow
In a butcher's shop, all those lines showing
Where to cut.
That drawing of the cow is also a jigsaw puzzle,
Showing just as much how very well
All the strange parts fit together.
Which way we look at the drawing
Makes all the difference.
We seem to live in a world of maps:
But in truth we live in a world made
Not of paper and ink but of people.
Those lines are our lives.  Together,
Let us turn the map until we see clearly:
The border is what joins us,
Not what separates us.
Ríos believes that poetry has the power to "take us out of the moment we're in and place us somewhere else." As a longtime public art activist in the community, Ríos, who refers to poetry as public art, says that the arts should "move us from where we're standing to what we're feeling," and believes their abilities are magical.
"They can make more of what seems like nothing. That's what poets are up to. That is our job," he says.
Ginny Lowe Connors: Past Poet Laureate of West Hartford, Conn.
At 67, Ginny Lowe Connors says she's no longer interested in writing about herself. She now views that as "more of a young adult or teenage" way to approach writing.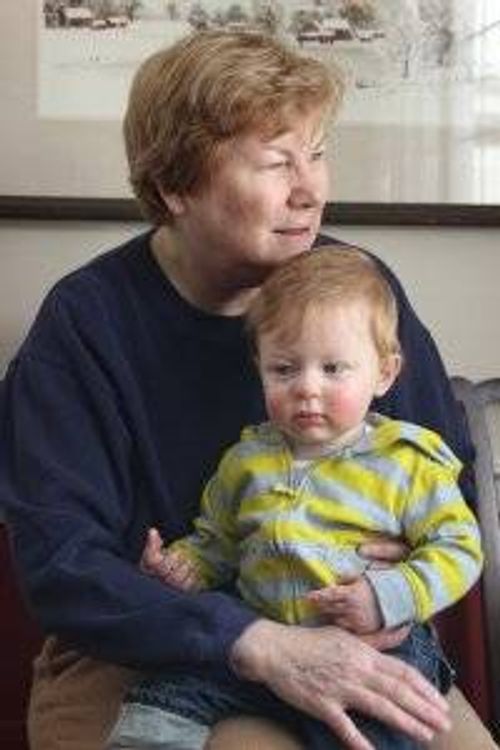 "I'm much more interested in other perspectives," says Connors. "Science, animals, art, different cultures... I try to send my brain out on little explorations and that's how I discover what I will write about."
Connors is a past poet of the year chosen by the New England Association of Teachers of English and was most recently selected as poet of the year by Passager Books, a press for writers 50 and above. She's the author of several collections, including Barbarians in the Kitchen and The Unparalleled Beauty of the Crooked Line, and her most recent book Toward the Hanging Tree: Poems of Salem Village.
For her latest book, Connors wrote what she calls "persona poems" in the voices of various people who would have been in Salem, Mass. at the time of the witch trials. Combining historical research with her imagination, the characters in the poems include "the accused, the accusers, family, friends and neighbors," set against the charged atmosphere of the time, as shown in her poem, "Thomas Remembers Ranger."
During her term as poet laureate of West Hartford, Connors launched a local initiative called Poetry in the Parks. All members of the community were invited to contribute a poem about the value of parks and a dozen were selected to be part of a public art installation.
"I've always enjoyed nature, art and poetry; they all seem to go together in my world," she says. "There are people who might not go to a poetry reading, but they might spend time reading a poem in a park."
"We write to add beauty to the world, to serve as a witness, and to foster empathy. All of those things are needed," Connors says.
World Poetry Day can offer an opportunity to push the pause button on what Connors calls "a very fast-paced world," since, as she adds, "People can benefit when they slow down and reflect."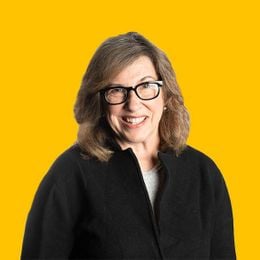 Julie Pfitzinger
is the managing editor for Next Avenue and senior editor for lifestyle coverage. Her journalism career has included feature writing for the Star-Tribune, as well as several local parenting and lifestyle publications, all in the Twin Cities area. Julie also served as managing editor for nine local community lifestyle magazines. She joined Next Avenue in October 2017. Reach her by email at [email protected]
Read More