What It Takes to Become a 'Woman of Influence'
Earn this badge of honor and secure your financial future by following these tips
You're undoubtedly familiar with the expression "something good can come out of something bad." Well, when it comes to the recession of 2008, the silver lining seems to be that more women took action managing their money and became financially empowered.
Women Becoming More Financially Active
Allianz Life recently released its 2013 Allianz Women, Money and Power Study, which found that more than 68 percent of women surveyed said they became more active and involved in financial planning, retirement and investment decisions as a result of the financial crisis. (Allianz polled 2,213 women age 25 to 75 with household incomes of $30,000 or higher.)
(MORE: Sheryl Sandberg's 5 Best 'Lean In' Tips for Women)
In addition, the percentage of women who indicated a strong interest in learning more about finances and retirement planning nearly doubled between 2006 and 2013, from 35 percent to 62 percent.
That's all hand-clapping news. But I think Allianz's most alluring finding is that a subset of American women has become particularly informed about money, firmly taking charge of their finances and making smart investment decisions.
Who 'Women of Influence' Are
They're what Allianz Life calls "Women of Influence."
That name sounds so rich, so very Katharine Hepburn and Lauren Bacall, so … something all women should aspire to be.
(MORE: Hillary Clinton and Women's Retirement Anxiety)
I decided to peel back the covers of the Allianz study to learn what it takes to become a Woman of Influence and offer suggestions on how to join that esteemed group.
Katie Libbe, vice president of consumer insights for Allianz Life, told me that, according to the study, 1 in 5 adult women are Women of Influence. They make an average of $57,000 a year – roughly 19 percent more than the $48,000 average of all women surveyed – and are mostly between 45 and 54.
They were anointed with the Women of Influence designation based on their responses to questions about investing and how big a role they played making financial decisions in their household. Most have a great deal of responsibility for managing personal or household long-term savings; primary or joint responsibility for handling major investment decisions; a good understanding of financial products and are very interested in learning about money matters.
(MORE: 7 Tips for Breadwinner Wives Feeling the Strain)
The mojo to become a Woman of Influence often comes from within. So, if you're not taking an active role handling your finances, you need to change your attitude and behavior, Libbe explained.
But joining this crowd also "comes with age and experience," Libbe said.
3 Ways to Become a Woman of Influence
When I asked Libbe how someone can become a Woman of Influence, here's what she recommended:
Be willing to learn. Women of Influence always want to know more about their finances, investing and retirement planning.
So make sure you have a willingness to become more knowledgeable about your 401(k) and the IRA rules. Try out online tools that can help with your financial planning, too.
One way to smarten up is to partner up. Many women work with personal trainers to get physically fit. So why not hire a financial adviser to get your money situation in shape?
(MORE: Women and Financial Advisers: A Rocky Relationship)
Be the chief financial officer of your household. If you've been leaving money management decisions to your husband or partner, get involved and engaged. Work toward reaching the point where you're in charge financially.
Set financial goals — and stick to them. If you're not religious about putting money away for the future, start a systematic savings habit. Take your financial future seriously.
And 3 More Ideas of My Own
I agree with all of Libbe's advice, but based on my analysis of the survey I'd like to add three more ways that'll help you become a Woman of Influence:
Approach financial planning as life planning. According to the study, the No. 1 topic women want to know is "how to have my desired lifestyle in retirement." As that phrase suggests, women are sometime skittish about the term "financial." If that sounds like you, cast this subject as a form of life planning.
I put images around my work desk of where I'd like to travel in retirement to inspire me to save and invest for my future.
Little wonder that a growing number of financial planners now call their practice a "life planning service."
Take the initiative to advance your career. I've found that the more responsibility a woman has at work (and, consequently, the higher her income – generally speaking), the more likely she'll be to take charge of her finances, too.
Yes, as Sheryl Sandberg says, "lean in." Ask for new duties, volunteer for tough projects, strategize with a mentor about ways to get ahead and so on. And don't be afraid to negotiate for a higher salary.
If you're married and not in charge of your money, think like a single woman. This reframing will then spur you to become more financially aware, protect your savings and find ways to make your portfolio grow, rather than counting on your husband to do these things.
Don't Be Afraid to Push Yourself
Want to be a Woman of Influence? You can. "But you have to work at it and keep pushing yourself," Libbe said.
Whatever you do, don't wait for the next recession to scare you into action.
As Katharine Hepburn liked to say, "If you need a helping hand, you can find one at the end of your arm."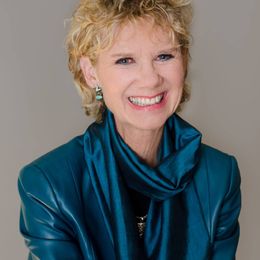 Kerry Hannon
is the author of Great Pajama Jobs: Your Complete Guide to Working From Home. She has covered personal finance, retirement and careers for The New York Times, Forbes, Money, U.S. News & World Report and USA Today, among others. She is the author of more than a dozen books including Never Too Old to Get Rich: The Entrepreneur's Guide to Starting a Business Mid-Life, Money Confidence: Really Smart Financial Moves for Newly Single Women and What's Next? Finding Your Passion and Your Dream Job in Your Forties, Fifties and Beyond. Her website is kerryhannon.com. Follow her on Twitter @kerryhannon.
Read More