What Pretending to Be an Older Driver Taught Me
Getting behind the wheel in a weighted, awkward "senior suit" changed the way I think about elderly motorists
I'm 65 and a really good driver. I have the focus and awareness of a border collie tending her sheep and the reflexes of a third baseman snagging line drives. I can maneuver around the Washington Beltway and weave through New York City's cab-filled streets. But even I can't beat the effects of aging behind the wheel — and neither can you.
 
That was the hard lesson I learned last week participating in Liberty Mutual Insurance's Pop-up Senior Driving Course.
 
Putting On a 'Senior Suit'
To simulate the restricted movement and slower mobility that older drivers experience operating a car, I donned Liberty Mutual's "senior suit."
 
(MORE: 4 Signs That Your Driving Skills Are Declining)
That meant wearing braces on my knees and neck, strapping weights onto my ankles and wrists, putting on a heavy vest and pulling cumbersome, weighted gloves onto my fingers. I even had my upper torso pulled downward by straps in order to simulate the hunched-over posture of an elderly driver.
 
Then I got behind the wheel and took on a specially-created driving course so I could experience the slower reaction times, physical restrictions and challenges that come with "driving while old."
 
To be honest, finding out what driving might be like for me in 10 or 20 years was scary.
 
The layout of the course wasn't too difficult. I just had to perform a K-turn and drive slalom in reverse and did just fine with both. Using my rearview and side mirrors repeatedly (as I always do), I didn't hit any traffic cones and never needed to abruptly steer away from obstacles.
 
3 Lessons I Learned
But let me tell you three things I learned:
 
First, getting in and out of the car was difficult. If you look at the accompanying video, you'll see what I mean. That made me realize that when I'm older, I may want to find a car where I can just sit and swivel to enter and exit and adjust the seat way back, making it easier to pull my legs in.
 
(MORE: Taking Away an Older Driver's Keys)
 
The next thing I discovered was how hard and time-consuming it was to adjust the mirrors and put on the seat belt.
 
These actions, I soon learned, take far more focus and concentration when your body doesn't move as easily as mine does normally. Those little mirror buttons were way too small for my now-stiff fingers; fortunately, I'd only have to make those adjustments once. But I certainly couldn't blithely lock my seat belt while pulling out of my driveway, as I do now.
 
But my biggest realization was that I had to drive considerably slower than the way I do currently. That was a huge lesson for me. As a result, the next time I pass an elderly driver, I'll look at him or her differently.
 
I now know that this cautious driving, which can be maddening, is largely a reflection of aging.
 
Raising Awareness About Driving Issues
Dave Melton, managing director of global safety at the Liberty Mutual Research Institute for Safety, told me his company created the pop-up course for journalists to help raise awareness about the challenges faced by senior drivers.
 
(MORE: Why My 90-Year-Old Mom is Taking Driving Lessons)
 
The insurer also wants older Americans and their adult children to know about safety features being developed and built into cars to address mobility and dexterity issues. And, Liberty Mutual hopes, stories like this will prompt those of us with aging parents to hold frank conversations about driving with them. (I explain how to do it in my book, Baby Boomer's Guide to Caring for Aging Parents.)
 
Talking with your parents about driving issues might lead to a discussion of where they should live. In some cities with great public transit systems, such as Washington, D.C., it's possible to get along without a car pretty easily. But not in smaller towns and burbs where the only means of transportation is a car.
 
Boomers Don't Want to Have 'The Talk'
Sadly, a new Liberty Mutual survey has found that many boomers are reluctant to talk about driving with their aging parents.
 
The survey of more than 1,000 boomer children of senior drivers found that they're more concerned about their aging parents' driving than about family members driving under the influence. But few are taking action.
 
Just 38 percent said they think their parents would be open to a discussion about giving up driving. They fear their mothers and fathers would be angry or hurt. What's more, 22 percent said such a conversation would make their parents more determined to keep driving.
 
I can relate. I remember dreading having the "driving talk" with my aging father. As it turned out, I didn't need to because he stopped driving when he lost his leg to diabetes. But if he hadn't, I would have had to confront him and it would've been rough for both of us.
 
In addition to talking with your folks about their driving (early and often), Liberty Mutual encourages you take a ride with your parents and observe them. See if you think their reaction times might make them unsafe and check their cars for dents and scratches.
 
Driving Alternatives for Your Parents
Also, the insurer, says, look for alternative forms of transportation for them. To help, the insurer has partnered with ITNAmerica, a national nonprofit network that provides rides for older Americans in private cars 24 hours a day, seven days a week. The ITNAmerica website has a map of affiliates around the country that offer transportation.
 
The Veteran's Administration and many community centers have similar programs worth exploring, too.
 
Putting on the "senior suit" prodded me to initiate a conversation with my kids to ensure that we'll talk about my driving when I start having more difficulty.
 
I don't want to wait for them to threaten me with taking away my car keys. And I know that if I don't bring up this subject, they'll put off the discussion because they know how threatening it will be to my sense of independence.
 
After all, I've driven for 50 years and no one is going to tell me that I can't go wherever or whenever I want. I'm a damned good driver, right?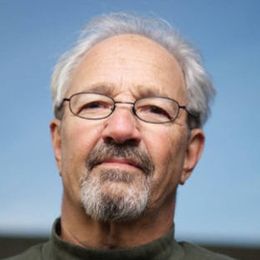 Bart Astor
, an expert in life transitions and elder care, is the author of the book AARP Roadmap for the Rest of Your Life: Smart Choices About Money, Health, Work, Lifestyle and Pursuing Your Dreams and Baby Boomer's Guide to Caring for Aging Parents. His website is BartAstor.com and he can be reached at [email protected].
Read More