What the Dreams of the Dying Teach Us About Death
Most end-of-life dreams and visions were comforting, researchers said
Shortly before her death, Jeanne had a vivid dream.
She was lying in her bed at the hospice center, she told a researcher. People began walking past. On her right was a line of strangers who touched her arm or hand as they went by. On her left was a procession of loved ones who had died previously: her mother and father, her uncle and others. They also patted her arm, offered a comforting touch.
"It was a good dream," she told the researcher (Jeanne's full name was not disclosed). "I know that was my mom and dad and uncle and my brother-in-law." Seeing her mother in that and other recent dreams was "wonderful," she said.
"I can't say that my mother and I got along all those years," Jeanne said, tearing up in a video recording. "But we made up for it at the end."
A Mystery Worth Studying
End-of-life dreams and visions have been documented through the ages, but there has often been a lack of understanding on the part of health care workers about their significance, said Dr. Christopher Kerr, chief medical officer at Hospice Buffalo. Kerr led a research team from the Palliative Care Institute in Cheektowaga, N.Y. in a long-term study on dreams and visions in the dying.
The team wanted to go beyond the anecdotal research that had dominated the field up to that point. They conducted more than 450 interviews with 59 patients at Hospice Buffalo's in-patient facility in Cheektowaga, N.Y., between January 2011 and July 2012. All participants were terminally ill and had no cognitive impairment.
The researchers sought to quantify the frequency of end-of-life dreams and visions; examine their content and significance to the dying person and perhaps determine whether the frequency and content would predict how soon death would come.
As for predicting death, the results were clear, Kerr said.
"It was striking — it was a dramatic increase in frequency of dreams and visions and particularly in seeing the deceased (as death neared)," he said. Sometimes, the patients went back to childhood in the dreams. Veterans "returned" to war.
"Seeing" the Dead
Kerr tells the story of one dying woman who talked and acted as if she were holding an infant in her arms. She called him by name: Danny.
Her four children, who surrounded her bedside, were puzzled. They had no idea who "Danny" was. Then the patient's sister arrived. She explained that the patient's first child, Danny, had been stillborn. None of Danny's siblings ever knew he existed.
Among the study's other findings, according to the researchers:
88 percent of the patients had at least one dream or vision, they reported
99 percent believed that their visions or dreams were real
Traveling, or preparing to go, somewhere was a common theme
60 percent of the dreams or visions were comforting; 19 were distressing and 21 percent were neither
The most common dreams and visions were of living or dead loved ones
As death neared, comforting dreams of deceased loved ones (including pets) became more common
There were distinct differences between the dreams/visions and delirium
What Is Delirium?
The findings on delirium are significant considering the lack of understanding among many clinicians about end-of-life dreams, the researchers said.
Delirium is an altered state characterized by terrible anxiety, agitation or fearfulness, while the dreams/visions evoke "inner peace, acceptance and the sense of impending death," the researchers wrote in their study, published in The Journal of Palliative Medicine.
"These distinctions are critical, as medication of (dreams/visions) mistakenly perceived as delirium may remove the dying patient from comforting experiences inherent to the dying process. This approach may further cause isolation, suffering, and impairment in the dying person's ability to experience and communicate meaning at end of life," the study says.
Understanding the differences proved important to caregivers and family members, too, said Pei C. Grant, director of research for the Palliative Care Institute.
"There's a general sense of relief when they know that the end-of-life dreams and visions are a normal experience — that their moms and dads aren't losing their minds," she said.
Examples of the Dreams
The following dreams were described to the researchers (names have been changed; DBD indicates days before death):
Roger, 73, dreamed about his best friend from childhood and saw him running out of the house with his glove and bat while laughing. They had shared a love of baseball throughout life. [DBD 4]
Megan, 64, dreamed that she and her son were boarding a plane and ''on the edge'' of leaving. [DBD 6]
Barry, 88, dreamed of driving somewhere unknown and was comforted by hearing his mother say, ''It's all right. You're a good boy. I love you.'' [DBD 28]
Joseph, 82, had a very distressing dream in which he was trying to fix the crumbling brick-and-mortar foundation of a corner fence post. He felt frustrated because he couldn't fix the crumbling foundation and didn't know if anyone else will fix it. [DBD 7]
Audrey, 81, reported seeing ''five little angels'' in her room and immediately told a priest she was ready to die and wanted to write a letter to God. [DBD 7]
Theresa, 79, dreamed about talking to Father Sean, a local Catholic priest who had been murdered in the 1960s, and reported that, ''He [the priest] told me the end of the week. I'm going to die in seven days.'' [DBD 7]
Tim, 51, had dreams that included his deceased parents, grandparents and old friends who were ''telling me I will be OK.'' ''I haven't seen some of these people for years,'' he stated, and ''I know we are going somewhere but don't know where.'' [DBD 14]
Laurene, 96, had dreams of her mother in a beautiful garden saying, ''Everything will be OK.'' She told her family she wanted to sleep as her mother will return. [DBD 71]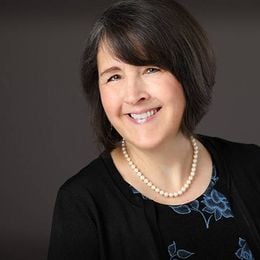 Emily Gurnon
is the former Senior Content Editor covering health and caregiving for Next Avenue. Her stories include a series of articles on guardianship abuse that was funded by the Journalists in Aging Fellows Program. She previously spent 20 years as an award-winning newspaper reporter in the San Francisco Bay Area and St. Paul. Reach her through her website.
Read More