What to Do with Old Fur Coats?
Consider repurposing, selling, donating or even wearing these vintage pieces
You wouldn't think that four women would have their inherited furs at their fingertips, but that's how it seemed, when, as quickly as you could say "mink," they had grabbed their mothers' coats from nearby closets and put them on while having their Zoom cocktail hour, started in the pandemic, from their homes in different states.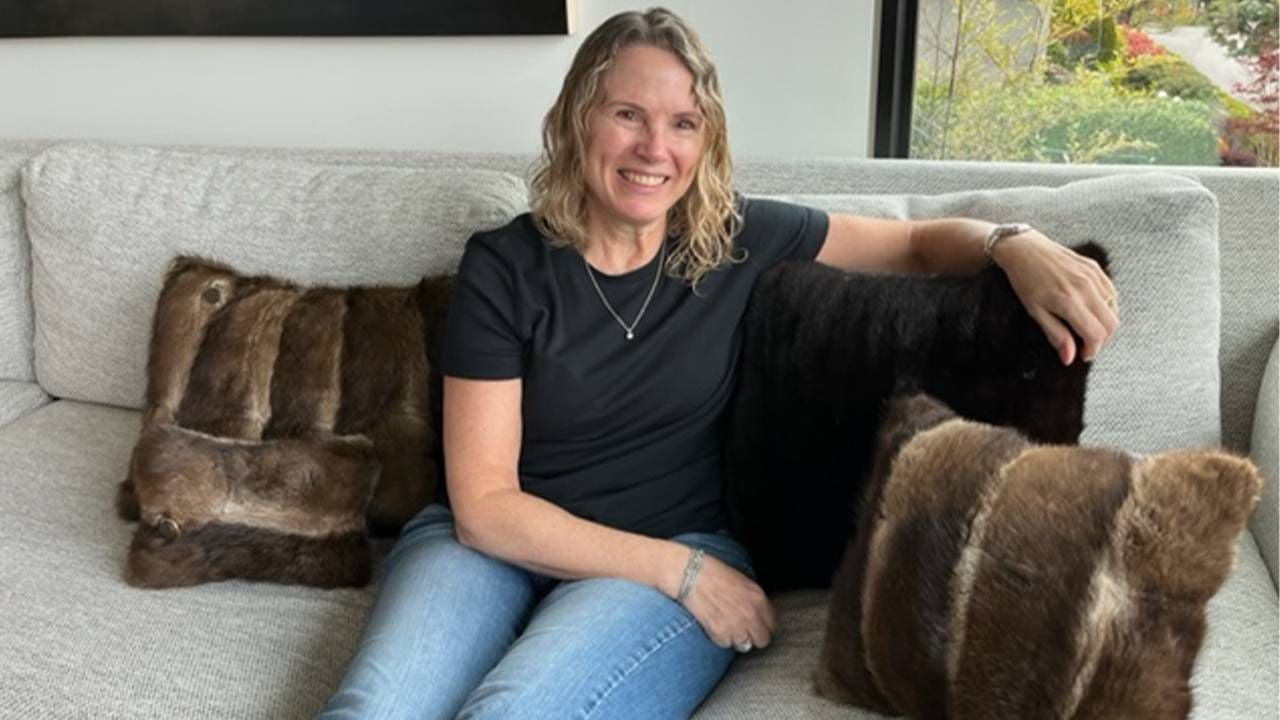 The women were my high school friends and me, and the green mink I put on is one of two (the other is a Tanuki) that my sister and I are holding onto. We tried to sell them on Craigslist and to a couple of consignment stores but got no bites, and to a briefly interested friend, but they went back in the closet after being in storage, at a cost of $200 yearly, after our mom's passing in 2006.
The spark for this dress up was a story, Can I Still Wear My Grandmother's Fur, in which Jarna, a reader from Stockholm, asked Vanessa Friedman, the New York Times's fashion editor, about the etiquette of wearing an inherited fur coat.
"To destroy a pelt already in circulation devalues its history and is worse for the environment than treating it with respect."
"While I consider it completely outdated and also immoral to purchase products using animal fur, the fact remains that I have many fur coats in my closet, all left to me by my mother or aunt," Jarna wrote. "Is there any way in our modern lives that we are able to use these pieces without being considered supporters of animal cruelty or just heartless killers?"
Friedman answered, "There is a school of thought that argues for the continued use of vintage fur, like those coats you inherited from your mother and aunt … To destroy a pelt already in circulation devalues its history and is worse for the environment than treating it with respect. The problem is the only person who really knows a fur is vintage is the person wearing it."
Many Fur Coats Just Hanging in Closets
Jarna, and my friends and I, are not alone. As New York furrier Marc Kaufman writes: "You probably have inherited a real fur coat from your maternal or paternal family. However, instead of wearing it, you probably had hung it in the wardrobe throughout the years. You probably had thought about selling it so often, but you did not."
What do we do with our inherited fur coats? The question isn't of pressing importance when compared to all the major problems in the world, but it can still weigh heavily on the hangers and in the hearts of people of a certain age.
Age and outdated styling decrease their value, so you might consider turning the coat into something you can wear – like a more fashionable coat — or something that can warm you such as a blanket, pillows, hats and mittens, teddy bears and even doll clothes.
"In a time when sustainability is key and saving our planet is essential, renew, reuse, and repurpose is our mantra," says Anne Dee Goldin, a third generation New York furrier who restyles inherited coats to make them more fashionable.
"In a time when sustainability is key and saving our planet is essential, renew, reuse and repurpose is our mantra."
"These old coats have deep armholes and are extremely oversized and so long that you'd be tripping over them. Some are fuller shapes, and we reduce them," she says. She turns them into shorter coats and also vests or jackets or uses them as linings.
"Each fur has a story to tell," Goldin notes.
For New York lawyer Ellen Arthur, 68, the story is about her Aunt Gloria, who bequeathed Arthur a long mink coat.
"My aunt would sweep into the room in it," Arthur says. "I put it on, but it was so heavy. I brought it to Anne Dee. I had a jacket that she copied (for a fur version), and she made a little hat for me. We left my aunt's name in it: Gloria Berkowitz."
She felt a twinge of guilt for cutting it up, but "it's kind of a nice thing to do, upcycling the furs," she says. "She'd be happy I'm wearing it." And, she says, the only looks she gets are those that come with compliments.
The question of what to do with old fur coats arose during the pandemic for Dante Mazzocco, 72, and wife Margaret Trejo, 70, of Newtown, Pennsylvania.
"We spent much of that time reassessing our lifestyle and our material needs," said Mazzocco, who was in the printing business and writes a cooking blog. "My wife made several attempts to move the coats through consignment, but that proved to be a non-starter mainly because there was little interest in the marketplace for consignment sellers and they wanted a fifty percent cut for their efforts."
Then they found Meredith Combs, owner of Muffle-Up!, a Canadian company repurposing old furs into blankets, pillows, slippers and more.
Repurposing Old Furs
"Her service seemed like the right plan at the time, allowing us to repurpose our fur garments, ending up with useful items we were able to use in our home," he said in an email. "We now had a beautiful mink wrap, which my wife uses often in the winter months around the house. A large bolster, now on the bed in our guest room, along with eleven pillows of various sizes, some scattered around our home, while others were gifted to my sister for her apartment along with one each for our two youngest grandchildren."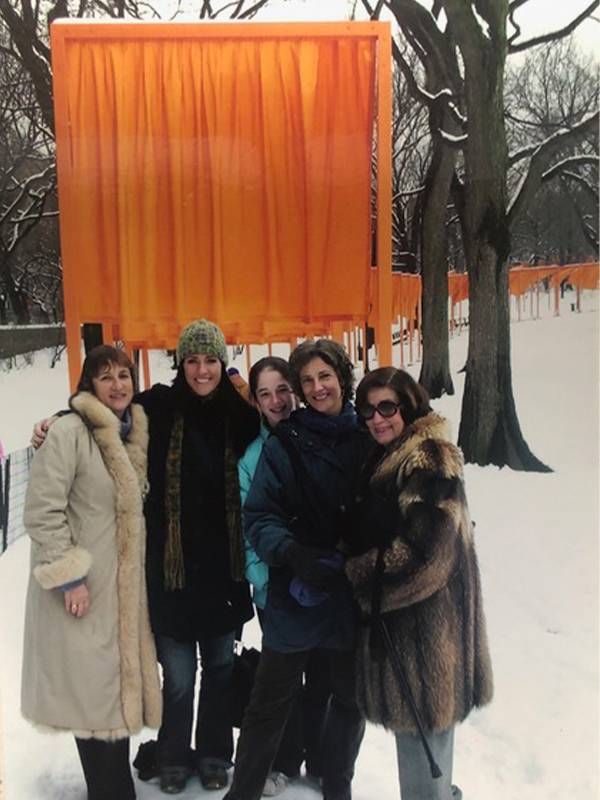 Teresa Knoepfel, 59, a retired travel agent manager in Vancouver, British Columbia, knew that for her mother, a Ukrainian immigrant, her muskrat and black mink were more than just coats.
"A fur coat was very much a status symbol," she says. "She didn't need it for the cold so much as for a sign that she had made it." (It's more rainy than cold in her part of Canada.) "I remember her in the mink. It was a glamorous coat."
After the coats sat in a closet for five years, she decided to do something with them, and that something was having them turned into 13 pillows, one for each sibling and grandchild. "It's a reminder for each of us," she says. With the leftover fur, she got cat toys on a fishing line and pom poms for winter hats.
"It's a family heirloom," reflects Coombs, a visual artist whose business has roots in a pair of fur slippers and then a pillow which she brought to a craft show.
"These coats are precious. I transform them into something useful so it's not in a closet anymore. They have little monetary value but high emotional value," she says.
If you want to carry the coat around with you instead of wearing it, you can have it turned into a memory bear. Storefronts on Etsy offer what one calls an "embraceable memory."  Stadler Fur Bears even makes fur doll clothes.
Rita Glosser, owner of ReMinkie Memory Bears, ventured into this territory by using her mom's mink stole to make a small teddy bear for her granddaughter. She went on to start a business making not only teddy bears but also pillows and throws and with the leftovers, even mink keyholders.
Selling or Donating Your Fur Coats
If you really want to sell, be forewarned: The market is "soft," Goldin says. On the website Cash for Fur Coats, it says not to expect much more than $300. Still, it's a way to get the coat out of the closet. The websites of furriers such as Mano Swartz  will tell you how to do it.
"I just store it in my coat closet. I can't imagine selling it. I smile when I see it."
Chrys Wanner, owner of Furs by Chrys, an online retailer who buys and sells vintage furs, explains the steps. "Someone emails a photo or two and gives as much information as they can about the fur, we then ask any relevant questions they didn't answer (fur type, age, condition, size, length, etc.) and then we guide them to a good price to ask (for consignment) or we make an offer (for purchase)."
For consignment, most will take 50% of the selling price, as Vintage Furs does, so, look before you leap. You could also try selling with the luxury resale site The RealReal.
Another option is to make a tax-deductible donation to charities and nonprofits. Cuddle Coats collects furs to warm injured or abandoned animals. Coats for Cubs, a fur drive operated by the "buy-sell-trade" retailer Buffalo Exchange,  is not currently operating. But their website has a list of wildlife rehabbers accepting donations "to provide comfort and improve recovery times for orphaned and injured wildlife."
PETA (People for the Ethical Treatment of Animals) also accepts donations of fur coats. "The vast majority of furs that PETA receives are donated to homeless people—the only humans with any excuse to wear fur," according to its website.
The Distinctive Look of Vintage Fur Coats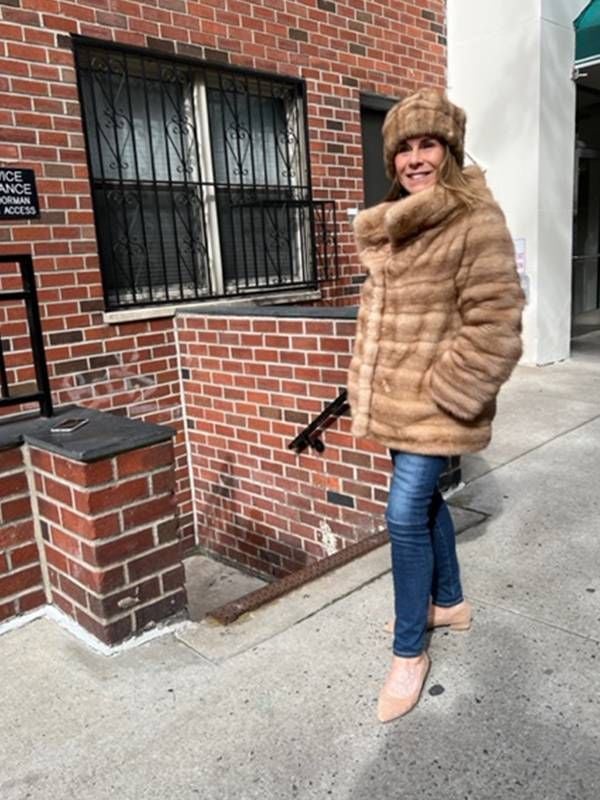 But my friends and I and others like us already have these coats. So why feel bad about wearing them, as the New York Times reader asked. Longtime fashion editor Marilyn Kirschner writes on the fashion website Lookonline that we shouldn't.
"I would never support an industry that harms, kills, or maims animals, and I would never buy new fur. But, I refuse to be bullied into thinking there is something wrong with wearing and enjoying pieces I already own," she writes. "Vintage furs have a distinction and a personality that comes with age. And they have history."
My friend Nancy Machles Rothschild, of the Zoom take-out-your-mom's-coat session, can still picture how elegant her mom looked in the full-length mink that she wore to temple or for special occasions.
"I just store it in my coat closet. I can't imagine selling it. I smile when I see it," says Machles, who lives in New York and is a university associate dean of admissions.
"I wear it a few times per year ­– to temple, a special event or when it is bitterly cold," she says. "I have been known to say to my husband that I am taking the coat to temple. It is also incredibly warm so it holds up well through Syracuse winters."
Doing all this research has inspired me to do something with our mom's coats. But first I'll have to have to have a conversation with my sister. It may take a while to get around to it.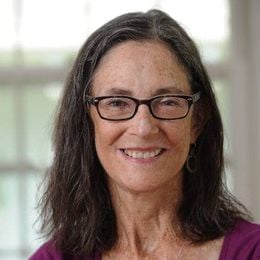 Ronni Gordon
is a South Hadley, Mass.-based freelance writer and editor and a former newspaper reporter. She has written for The New York Times, The Philadelphia Inquirer, the alumni quarterlies of Smith and Vassar and elsewhere.
Read More