What to Know About Kidney Transplants
Prospects for transplant success, possible side effects and the advantages of live donors
Steve Ployhar, 72, used to hightail it home from Wyoming to Colorado after two days of hiking and camping. The Fort Collins, Colo., retiree would have enjoyed another day of fishing, but his twice-weekly kidney dialysis came first.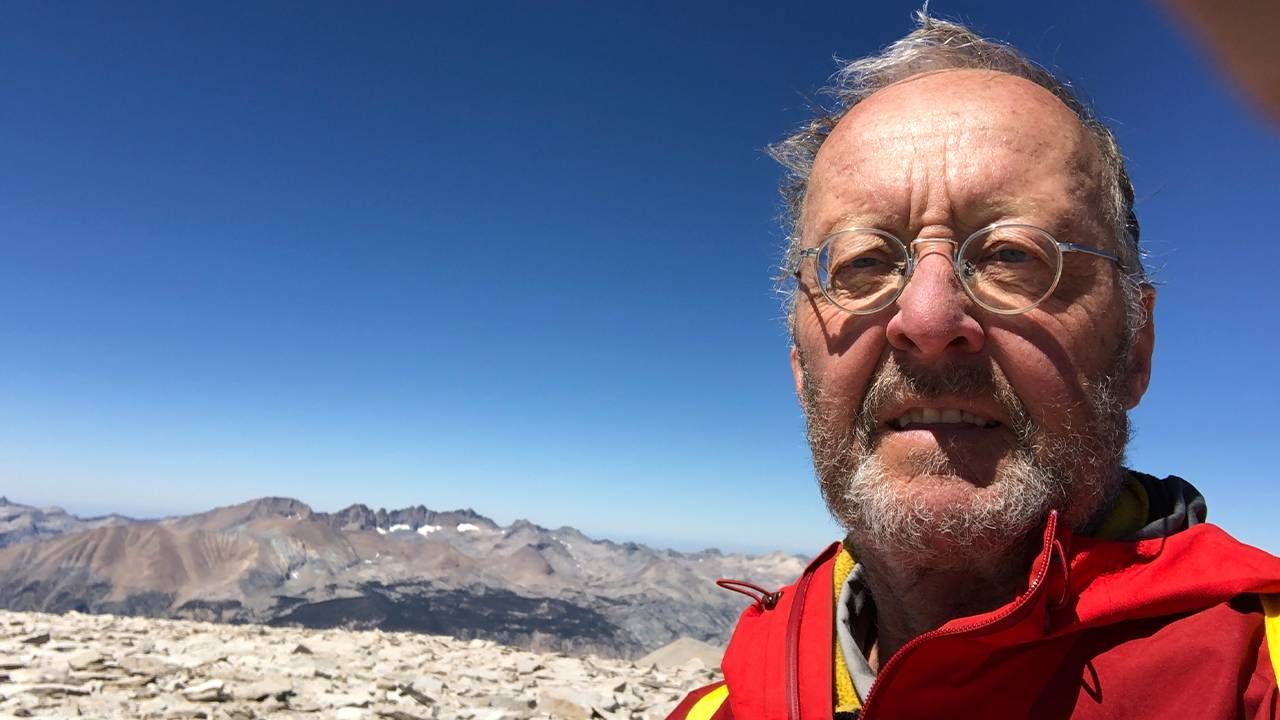 In the summer of 2020, though, Ployhar, took the four-week backpacking trip he'd dreamed of on California's John Muir Trail. The trek was made possible with the one piece of equipment Ployhar had been missing: a working kidney.
"After a transplant, your life is your own again."
On New Year's Day, 2020, Ployhar got the call. A matching kidney was available. How fast could he be at the hospital? He and his wife cut short a holiday visit to get there at 10 p.m. for one more dialysis session before transplant surgery at 7 a.m. the next day.
These days, Ployhar feels like his former self and much better than he did during his six years being on dialysis. "After a transplant, your life is your own again," he says. 
First Line of Treatment for Renal Disease
With a success rate of 97% for the first year, kidney transplantation should be the first line of treatment for renal disease, says Dr. Matthew Cooper, director of the Pancreas and Kidney Transplant Program at MedStar Georgetown University Hospital.
"Data clearly demonstrates that you will live longer and have better quality of life with a transplant than dialysis," says Cooper. "It's better than living life on a machine."
That said, says Dr. Gabriel Danovitch, medical director of the UCLA Kidney and Pancreas Transplant Program, "only people with advanced kidney disease — twenty percent capacity —need a transplant."
Kelli Collins Damron, a social worker and director of patient engagement at the National Kidney Foundation, says that although some people understand that a kidney transplant is considered the gold standard for treatment of renal disease, "a lot of unknowns make them hesitate to seek a donor or get on a wait list."
Only one in five people on dialysis are on a kidney waiting list, according to Cooper, board president of the United Network for Organ Sharing (UNOS).
If you have severe kidney damage, comprehensive evaluation and testing are required to ensure you're a good candidate for the surgery; the majority of people at that stage — in their 60s or older — will be eligible.
Since 2001, the number of new kidney recipients over 65 has doubled, according to the Clinical Journal of the American Society of Nephrology.
Cooper says when he's asked about the added risk of getting a kidney transplant while COVID-19 is a danger, he responds: "No, don't wait. The risk-benefit equation falls on the side of the benefit."
The Kidney Transplant Waiting Game
In 2020: 22,817 kidney transplants were performed in the U.S., but that still left 91,099 people on the waiting list for a kidney.
If you'll need a kidney for a transplant, it's best to try to find someone willing to donate one of theirs rather than getting on a waiting list for a deceased donor. A kidney from a living donor will last about 20 years; a kidney from a deceased person lasts 14 years, on average.
People on the UNOS registry typically wait three to six years or more for a kidney, usually requiring them to be on dialysis in the meantime.
Some recipients from deceased donors experience "survivor's guilt" about a much younger donor who died.
The anxiety of waiting for that life-changing call can be excruciating. Ployhar had to wait five years after his bladder cancer remission just to be eligible for a spot on the registry.
Counselors are available at most transplant centers to manage the stressors faced by transplant patients.
Some recipients from deceased donors experience "survivor's guilt" about a much younger donor who died, Damron says. Others may need a financial counselor to help cover the lifetime costs of expensive anti-rejection medications.
The National Kidney Foundation sponsors a mentoring program that matches soon-to-be transplant patients with volunteers who've undergone the same procedure. You can also call the foundation's free helpline at 855-653-2273 with questions, and find additional information about kidney transplants on the National Kidney Foundation website or through the site of the American Society of Transplant Surgeons.
Planning for Kidney Transplant Surgery
Danovitch advises older adults planning for a kidney transplant to exercise. "Having a transplant is like running a 10K race; it's a big stress on your body," the surgeon says. "You don't run a 10K without going into training. If you're frail, you're less likely to do well after major surgery."
A kidney transplant typically takes four hours and is performed under anesthesia. Only one donated kidney is necessary to replace the two failed ones that are usually left in place. The surgeon makes one incision in a lower side of the abdomen and blood vessels of the donor kidney are attached to blood vessels above one of the patient's legs.
Kidney transplant patients can expect to feel stiff and sore after surgery, but many are out of bed in a day and leave the hospital within five days.
If you receive a kidney from a live donor, it is likely to start working immediately. Kidneys from deceased donors may take a few days to kick in.
The risk of organ rejection is highest right after surgery. The longer the kidney is in your body, the lower the chance it will be rejected. If your donated kidney is rejected or stops working down the road, another transplant can be performed.
Kidney transplant patients can expect to feel stiff and sore after surgery, but many are out of bed in a day and leave the hospital within five days.
"Generally, people are surprised at how quickly they feel better after the operation," says Cooper.
Close monitoring is required over the first year after a kidney transplant, including regular blood draws and checkups. In addition to anti-rejection medications, antibacterials, antivirals, and antifungals may be prescribed to guard against infections which are more likely when taking immunosuppressant drugs.
Medications required after the transplant can have side effects, but the overriding comment Danovitch hears after transplant surgery is that people feel reborn.
"One woman told me she has two birthdays now — the day she was born and the day of her transplant," he says.
Eve Glicksman
is a freelance journalist who has contributed to The Washington Post, U.S. News & World Report, Newsday, The Chicago Tribune, The Atlanta Constitution and many other outlets. She is a former managing editor for the Association of American Medical Colleges and UnitedHealth Group. Visit her online portfolio and website .
Read More