What to Know About the New Surprise Medical Bills Law
The No Surprises Act took effect Jan. 1, 2022 and you may be surprised what it will, and won't, do to prevent surprise medical bills
Back in December 2020, Congress passed, and then President Donald Trump signed, the No Surprises Act, a bipartisan law aiming to protect patients from unexpected, unwelcome and often costly medical bills. That law finally kicked in Jan. 1, 2022. While it will prevent many surprise medical bills, it won't prevent all of them.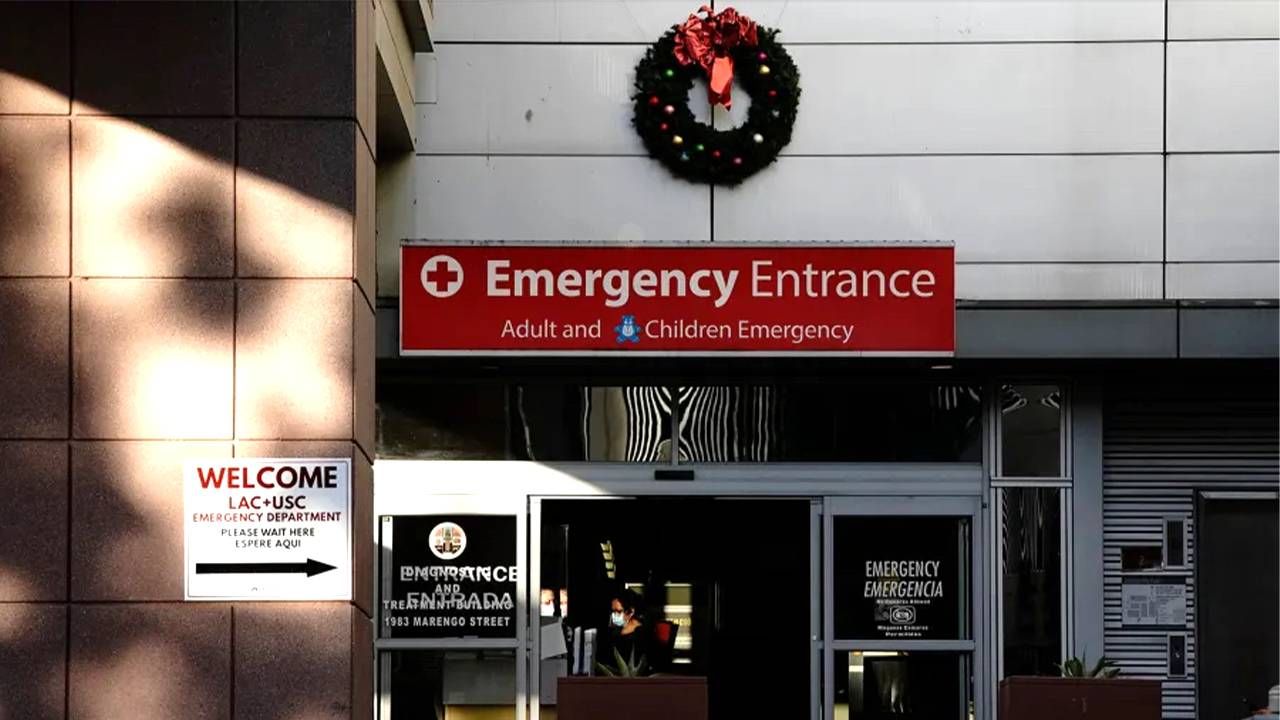 "The No Surprises Act is a step toward empowering patients to make informed decisions and ensures that they pay no more than their fair share," says Gerard Niewenhous, a consumer health advocate in Minneapolis.
Surprise medical bills can disrupt your finances in no time.
A Federal Reserve Board found in 2020 about 40% of Americans would have difficulty paying a $400 medical bill. And a recent MITRE-Harris poll found that 75% of health-insured individuals in the United States express some level of concern about medical bills.
How Common Are Surprise Medical Bills?
The MITRE-Harris poll found that more than 4 in 10 insured U.S. residents say they received a surprise charge from their insurer for something that wasn't covered as much as they expected or not covered at all. Many surprise bills create not only financial hardship, they discourage people from seeking health care in the future.
Says Dr. Ben Aiken, a primary care doctor in Asheville, N.C. and a leader in health insurance reform: "It can be extremely difficult for patients to know what is covered, who or what is in-network or what costs they will be responsible for."
What The No Surprises Act Does
Here's a guide to what the new law will and won't do:
The No Surprises Act bans out-of-network providers and facilities from sending consumers bills for amounts beyond in-network costs and standard fees like deductibles and co-pays. It bans both surprise medical bills and what is known as "balance billing" in emergencies and non-emergencies.
A surprise bill is an unexpected bill from a health care provider or facility not covered by the patient's health insurance; for example, an out-of-network radiologist reading your X-rays from an Emergency Room visit.
A balance bill occurs when, say, you need surgery, you family urges you to go to a well-known but out-of-network hospital, the insurer denies the hospital's claim or pays a lower rate than it would for someone in-network and you get a big bill for the balance.
About 40% of Americans would have difficulty paying a $400 medical bill.
Jane Sheehan, director of federal relations at the nonprofit, nonpartisan health care advocacy group Families USA, says: "The No Surprises Act will give patients peace of mind, knowing that they will be protected from surprise or balance billing if they go to the nearest emergency room, and also the assurance that costs to them won't increase as a result."
The No Surprises Act offers many valuable protections for millions of Americans who get coverage through their employers, the Affordable Care Act's insurance marketplace or through individual health plans. (People covered by Medicare, Medicaid, Veterans Affairs Health Care, Indian Health Services and TRICARE for military personnel and families aren't included in the law because they already have protections against surprise billing.)
Medical Bills That May Still Surprise You
However, the new law won't prevent surprise bills from ground ambulances, (though air ambulances won't be allowed to send surprise bills). According to a November 2021 blog from The Commonwealth Fund, a health care research nonprofit, at least half of all ambulance rides may result in a surprise bill, with bills averaging $450. (But 10 states provide some protection from surprise bills by out-of-network ground ambulance services.)
Some self-funded employer plans — ones paid for from company coffers —are exempt, too. If you're not sure whether your employer's health care plan is self-funded, ask your Human Resources department or call the toll-free member services line on your insurance card.
Overlaps between some state laws and the new federal law will also require clarification.
Some 33 states have consumer protection laws regarding medical billing. According to the Georgetown University Center on Health Insurance Reform, 18 have comprehensive laws and 15 have more limited protections. You can learn about your state's law on surprise medical bills with The Commonwealth Fund's interactive state map created by Georgetown or by calling your state's insurance department.
The new federal law leaves most enforcement to the states; some states may adopt the federal rules, others might change their own laws.
Unless the state has a payment benchmark for resolving disputes between health care providers and payers, a new independent dispute resolution will manage disagreements through arbitration. Consumer advocates, labor unions, and many members of Congress support this arbitration process.
The new law won't prevent surprise bills from ambulances.
Another wrinkle: the American Medical Association, the American Hospital Association and others have filed a lawsuit to prevent implementation of the standard for establishing costs saying the law will harm medical providers by favoring insurers.
Says Sheehan: "Lawsuits and other efforts to stop this are simply attempts to protect the status quo that has pushed so many people into bankruptcy."
To help you avoid surprise bills, the federal law requires health care providers and facilities to "give consumers upfront information on costs ahead of a service and potential out-of-network costs." Uninsured consumers will be able to get a "good-faith estimate" from their health care providers and facilities before a procedure.
Out-of-network providers must obtain explicit, informed financial consent from patients regarding their financial obligations for a planned episode of care.  Some analysts have expressed concerns, however, about resistance by doctors and hospitals to obtaining consent.
Advice to Protect Yourself Against Inflated Bills
A few tips, now that the surprise medical billing law is taking effect:
Don't let medical bills pile up unopened or unread. Late charges may accrue, or a collection agency may call.
Read your medical bills carefully. But don't pay them until you have asked the provider, health plan and insurance company for itemized bills; received explanations of any charges you deem excessive, services you don't remember getting and names of any health providers you don't recognize.
Before going to the hospital or having a medical procedure, check your insurer's directory of in-network providers and facilities. If the directory seems out of date, ask the insurer for a new one.
Carol Levine
is a senior fellow at United Hospital Fund in New York City and former UHF's Families and Health Care Project director. She has written several books about caregiving, including Navigating Your Later Years For Dummies. (Wiley and AARP). She welcomes comments and questions at [email protected]
Read More