What to Wear to Ace Your Job Interview
5 rules and 10 wardrobe suggestions to give you a leg up on the competition
1 of 10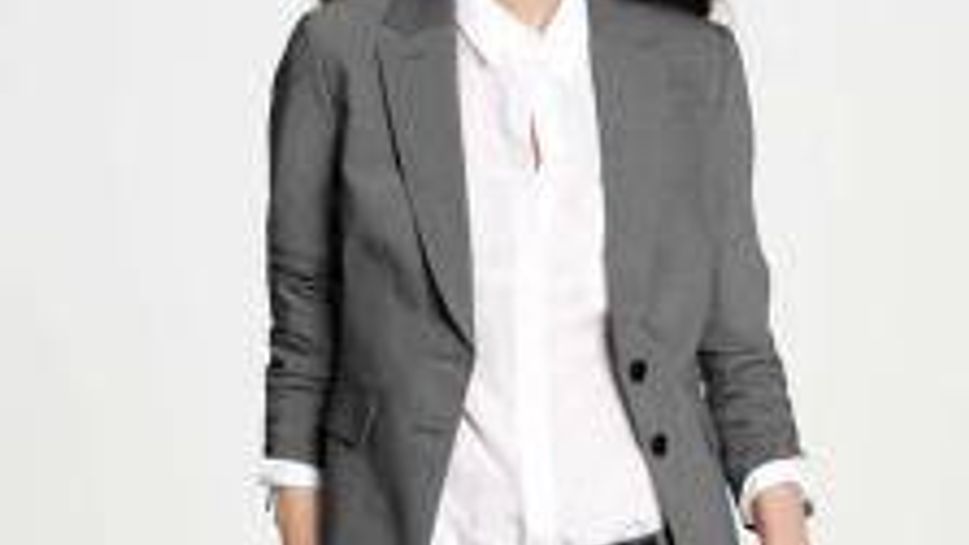 By Ann Taylor/ Courtesy of Ann Taylor.com
Make the basis of your entire interview wardrobe a well-cut suit, like this classic from Ann Taylor. Mix up your look by changing your top. A shell or tailored shirt is most conservative, while a ruffled and/or patterned top is more feminine and artistic. Available at AnnTaylor.com; jacket, $198; pants, $128; skirt, $108.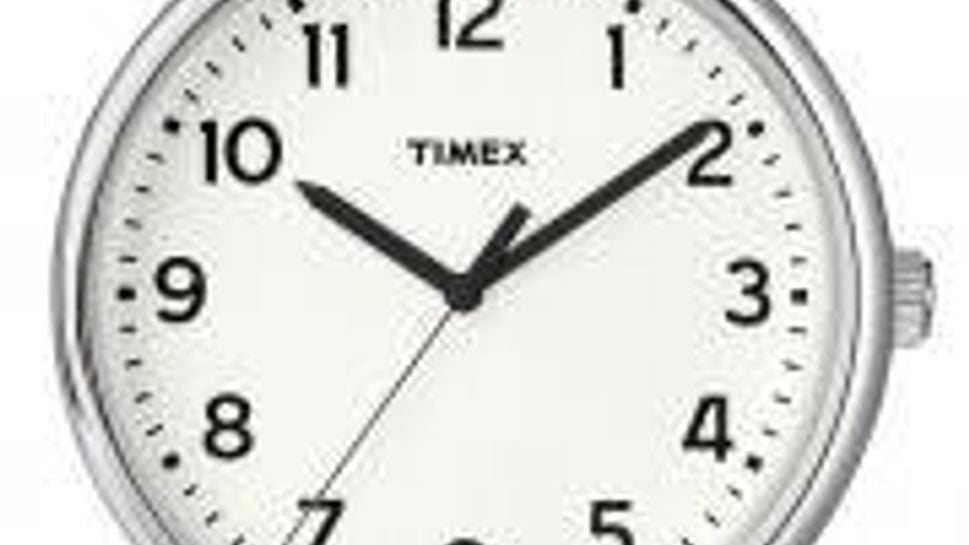 By Timex®/ Courtesy of Nordstrom.com
Select a watch style that looks expensive and has a face that's large enough to easily read, like this Easy Reader from Timex, which is both stylish and practical. Available at Nordstrom.com; $65.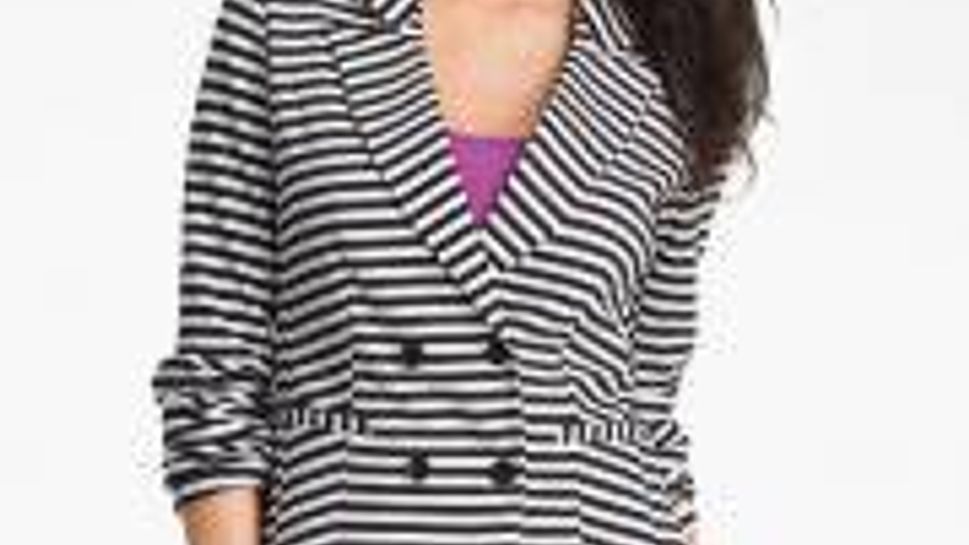 By Halogen® /Courtesy of Nordstrom.com
Wear this shaped, double-breasted jacket from Halogen over a black or gray dress or with a skirt or pants. It's fashionable but still works in a conservative setting. If you wish, you can fill in the neckline with ropes of pearls, a colorful scarf or a silver pendant. Available at Nordstrom.com; $98.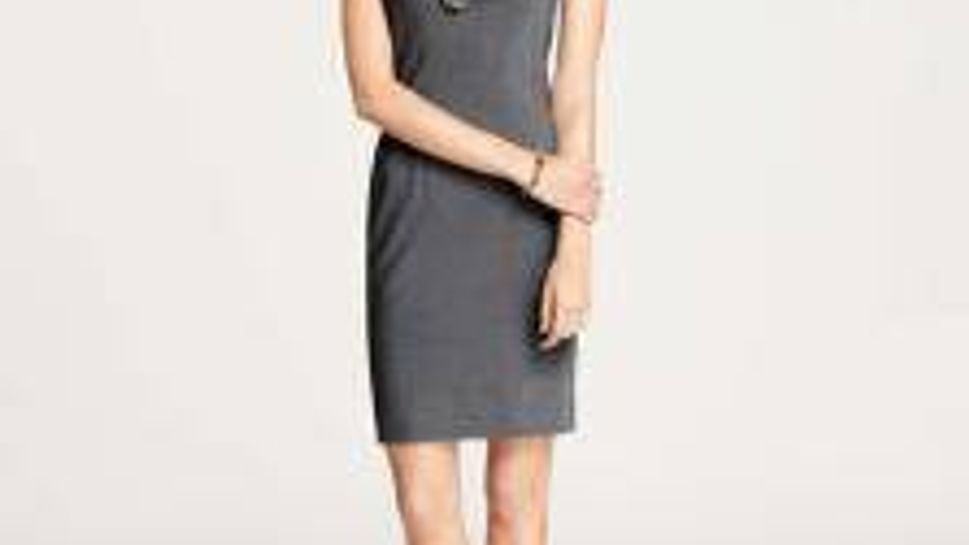 By Ann Taylor/ Courtesy of Ann Taylor.com
You can't go wrong with a simple sheath in a lightweight fabric that works year-round. Wear it with a matching or coordinating jacket for the first interview and with a cardigan and scarf for the second (provided you are not seeing the same person). Available at AnnTaylor.com; $168.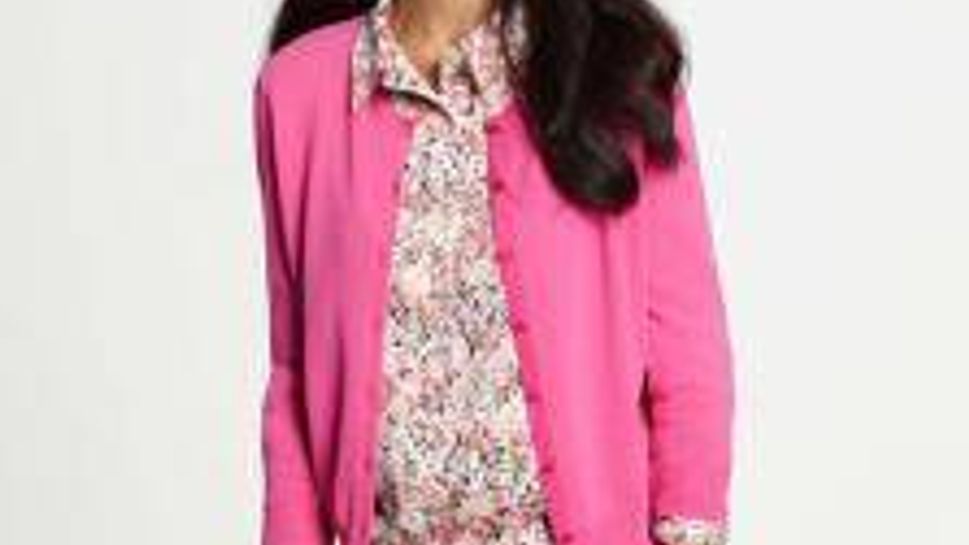 By Ann Taylor/ Courtesy of Ann Taylor.com
A colorful cardigan, like this classic crewneck from Ann Taylor (or a V-neck or an open front), is less formal than a suit jacket — ideal for the more casual workplace. Available at AnnTaylor.com; $68.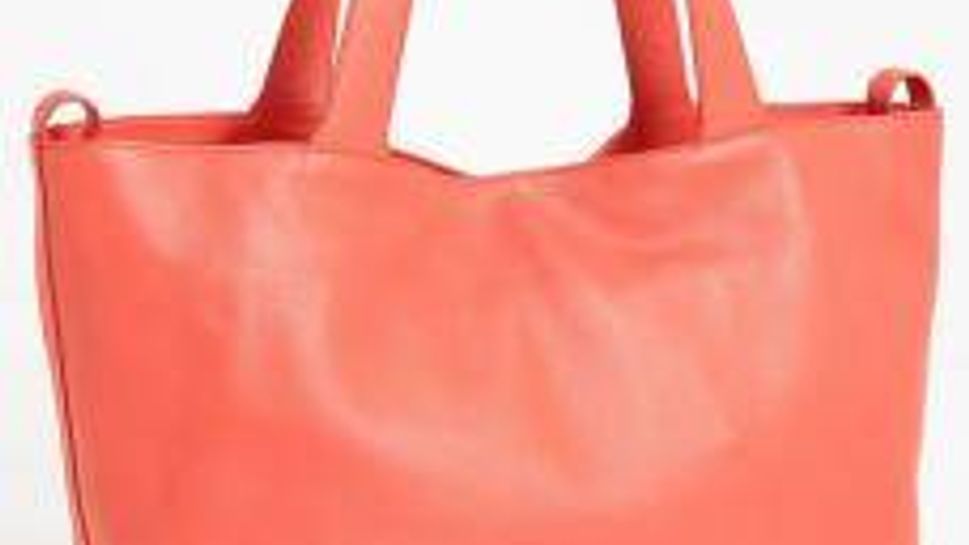 By Halogen® /Courtesy of Nordstrom.com
Roomy enough for your résumé and other essentials, this Halogen tote combines the functions of a handbag and book bag. If the job you seek calls for more conservative dress, select the tote in a neutral shade. If not, go for color. Available at Nordstrom.com; $198.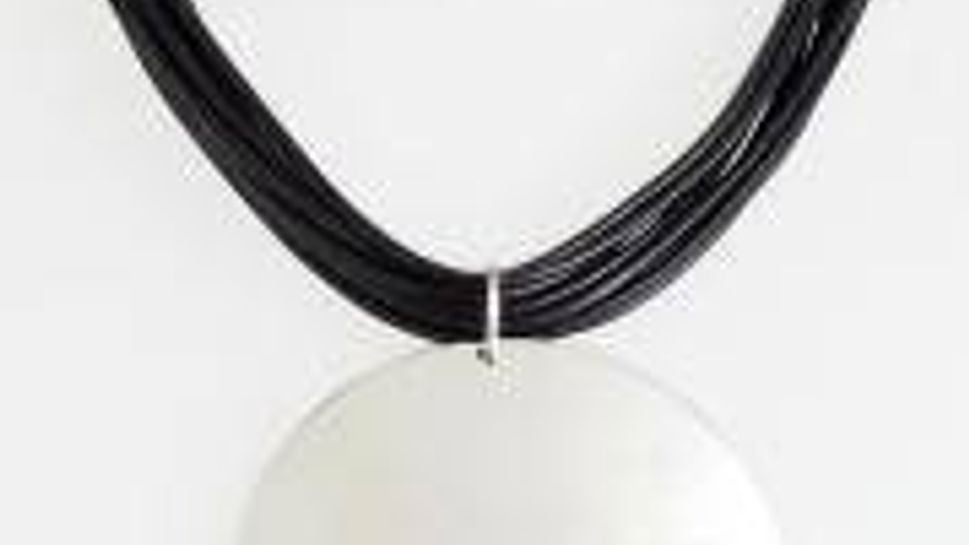 By Simon Sebbag /Courtesy Nordstrom.com
When you want to make a bold statement, a dramatic necklace like this one from Simon Sebbag is just the thing. Wear it to fill in the neckline of a simple sheath or a suit jacket and balance it with small silver stud earrings. Available at Nordstrom.com; $238.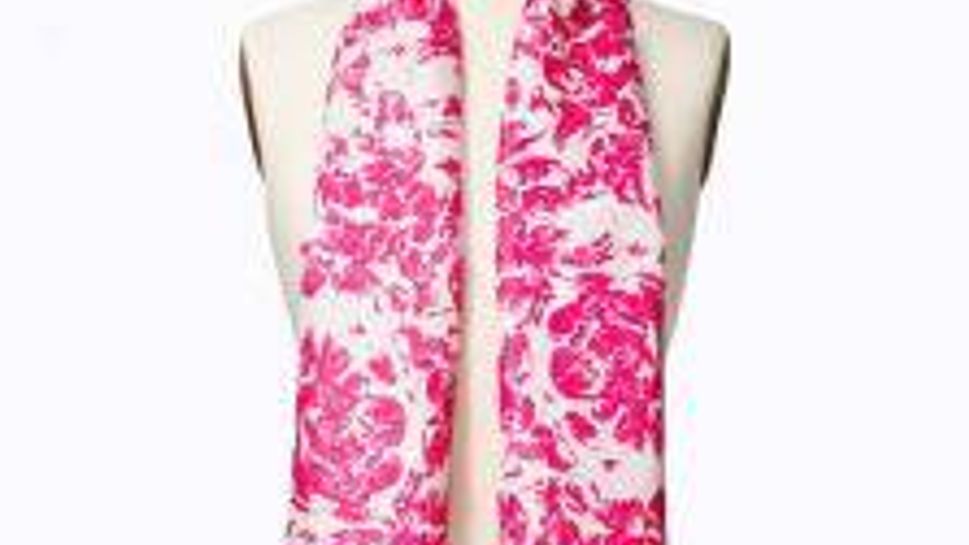 By Ann Taylor /Courtesy of AnnTaylor.com
Set off your face with a print scarf in flattering hues from Ann Taylor. This is especially effective when the rest of your look is in neutral shades. Available at AnnTaylor.com; $68.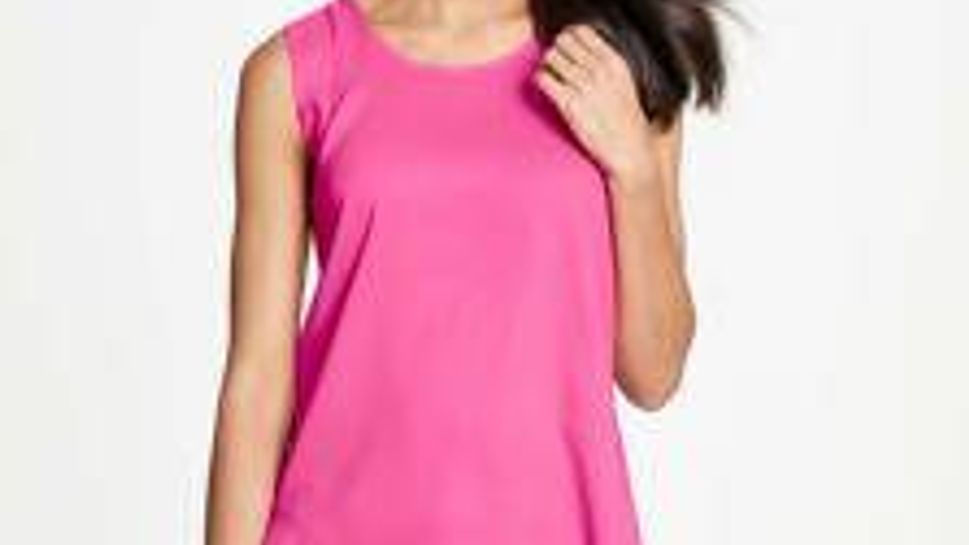 By Ann Taylor /Courtesy of AnnTaylor.com
A simple shell like this, worn alone or with a jacket or cardigan, is a wardrobe must-have. Choose a shade that flatters your coloring and is in fashion, like this bright pink from Ann Taylor; $48.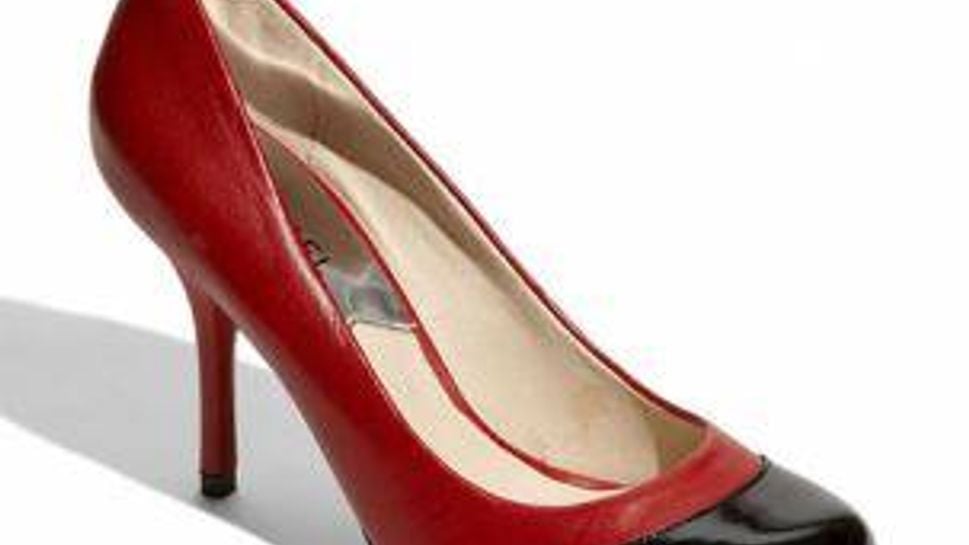 By MICHAEL Michael Kors/ Courtesy of Nordstrom.com
A simple pump with a little flair, like this one from MICHAEL Michael Kors, is the perfect finishing touch for a professional look. Stick with black or nude if you want to look conservative. Otherwise, select a shade that will spice up your outfit, like red. Available at Nordstrom.com; $97.95. 
If you think IQ trumps attire when you're up for a job, think again. You could be the smartest person in the world, but if your appearance doesn't wow the interviewer within the first few seconds, you may have taken yourself out of the running. A first impression — instantaneous, spontaneous and almost irreversible — is often a final decision.
 
An experienced human resources expert at an executive recruiting firm once told me that she makes snap decisions about candidates the moment they walk through the door. She spends the rest of the interview evaluating whether her impression was accurate. "It always is," she says.
 
Sad but true: Whether you get a job or not could depend on something as seemingly trivial as the length of your skirt or the height of your heels. Details like these speak louder than words. When you're dressed right, an interviewer sees you as someone who knows the rules of the game and who can be counted on to be professional and appropriate. But when your look is sloppy or outmoded, they'll assume your work is, too.
 
It behooves you to put as much thought and effort into appearance as you do with your résumé and cover letter. Follow these guidelines to get an edge on the competition.
(MORE: Display Your Passion During a Job Interview) 
 
5 Rules for Dressing for a Job Interview
 
1. Look the part. If you want that job, look like you deserve it by dressing the part. If the search is for a top-rate legal mind, your well-fitting gray or black suit with crisp white shirt and pearls says you have it all. When the need is for a marketing pro, show your creative bent with a dramatic necklace adorning a well-fitting sheath with coordinating jacket. Make sure your outfit says you can handle the job.  
 
2. Heed the prevailing culture. Do your homework and learn as much as possible about the industry and the company you are interviewing with. Potential employers want to make sure that you can not only do the job but that you are a good fit. If the firm is very traditional, wear a suit with classy but understated accessories. If the company known to be casual, go for a dress with a jacket or cardigan, or a smart (but not matching) top and bottom.
 
3. Show your individuality. Accessories are the way to add your personality to your look.  Every applicant might be in a suit, but your interesting necklace or brooch can set you apart. Other signature touches could include eyeglass frames (tortoise-lined with color, geometric metal, etc.), a beautiful fountain pen and leatherbound pad for note-taking, stylish shoes, eye-catching ring or watch, or a beautifully monogrammed smartphone case (that the interview might catch a glimpse of as you turn your phone off).
 
(MORE: 4 Toughest Job Interview Questions for People Over 50)
4. Select colors strategically. Choose a neutral color for your dress or suit — brown, black, gray, navy or beige — then accent it with a colorful top, scarf, watch strap or jewelry.Opt for hues that flatter your skin tone and reflect your personality. Some common associations include blue for loyalty, red for passion, yellow for optimism and orange for friendship.
 
5. Pay attention to details. Your clothes should be clean and pressed, your shoes shined, hair clean and styled, and shoulders lint-free. (And pop a mint in your mouth before your meeting so your breath is fresh.) If you wear a fragrance, go for a light scent and apply it very sparingly. 
Wear makeup: Research shows that people judge women wearing cosmetics as higher earners with more prestigious jobs. Nails should be neat and manicured with a clear or light polish. Dark, bright or trendy nail enamels are appropriate only if you are seeking a job in a creative field or in fashion.
 
Obviously, you need to have the goods and present a winning and confidential personality. But looking great is half the battle, so follow the rules, and you're likely to receive a call back.
 
Style consultant Susan Sommers is founder of Dresszing, a company that helps people harness the power of their visual presentation, including wardrobe, to feel more confident and be more successful. She is the author of two best-sellers, French Chic and Italian Chic.