What to Wear to Your Office Holiday Party
8 tips to look festive — and professional — for the 2012 season
1 of 10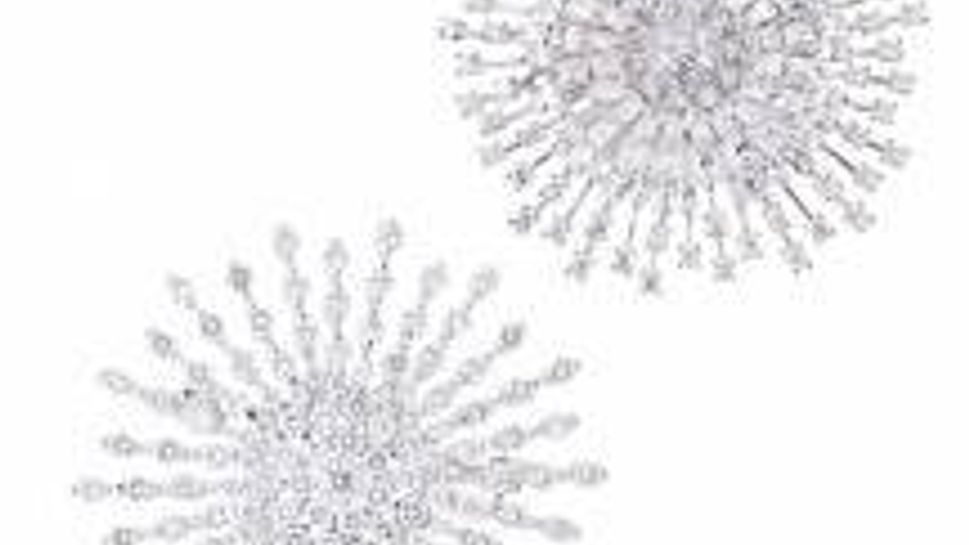 Courtesy of Halsbrook.com
Anything reflective near your face is super-flattering, like these sunburst pins from Kenneth Jay Lane. You can also find sparklers like these at flea markets and antique shops. $270.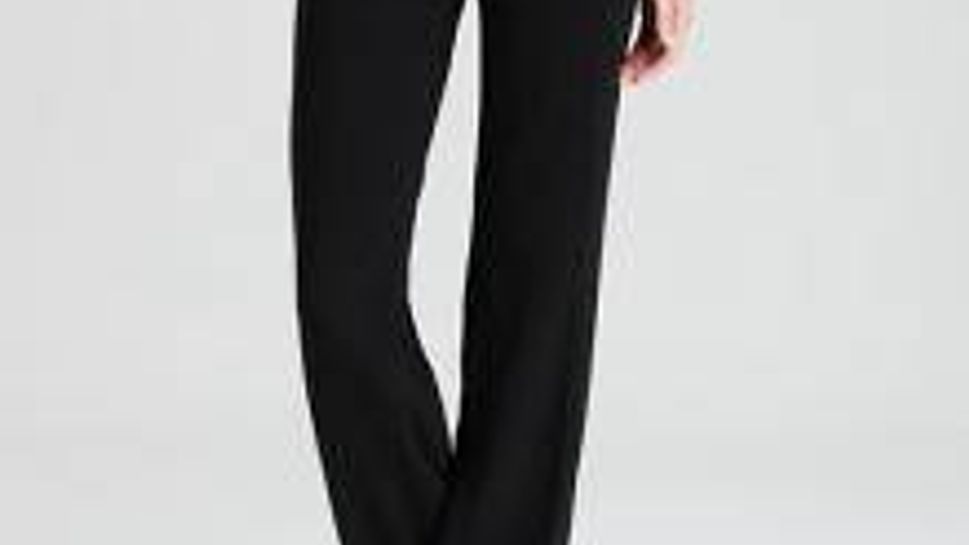 Courtesy of Bloomingdales.com
If you are more comfortable in slacks than a skirt, tuxedo pants, like these from Anne Klein, are the way to go. Pair them with a simple black top, then set them off with some sparkly bling. $109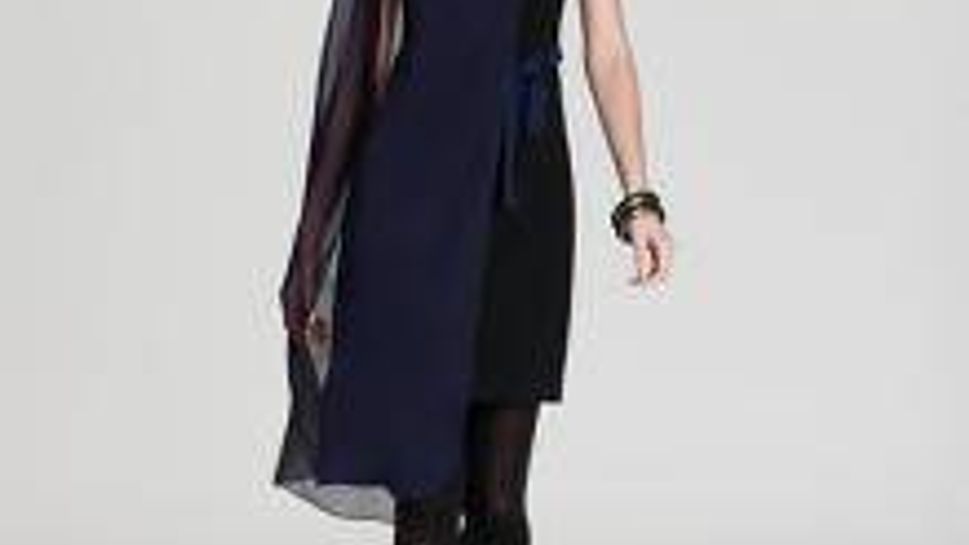 Courtesy of Bloomingdales.com
With one arm veiled, this Elie Tahari's black and blue Janelle Drape Dress doesn't show too much of anything. Accessorize with bracelets or a brooch and dark or sheer nude pantyhose. $398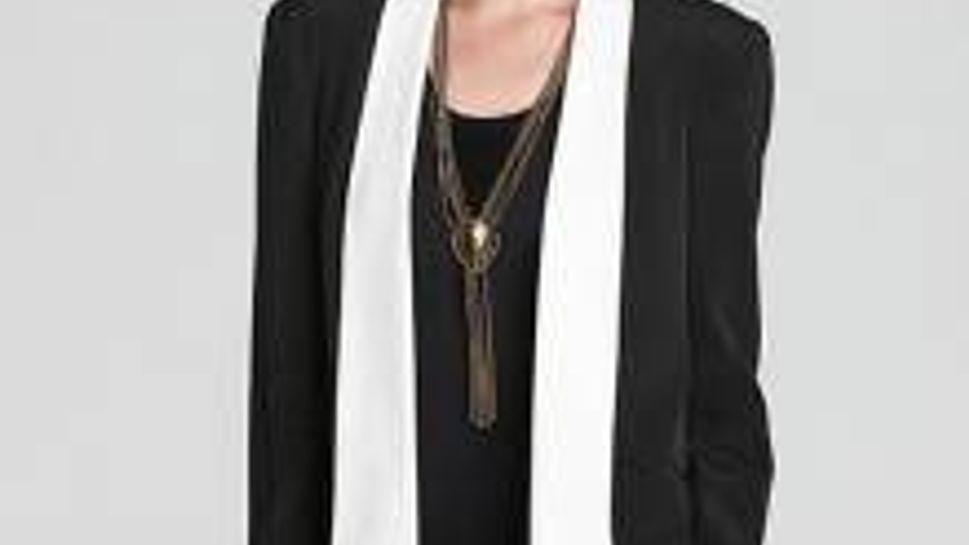 Courtesy of Bloomingdales.com
This Silk Becky Jacket from Rebecca Minkoff looks cool over a black sheath or a black top and tuxedo pants. Dress it up with a brooch on the shoulder or a sparkly necklace and earrings. $368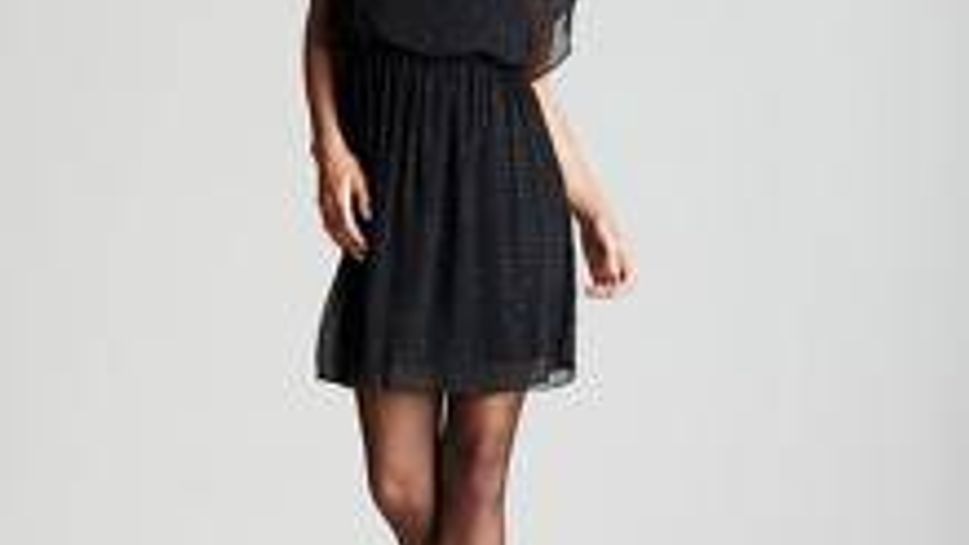 Courtesy of Bloomingdales.com
This fluid Alice + Olivia's Crystal Dress pairs perfectly with dark hosiery and black pumps, and is a more comfortable alternative to a fitted sheath. Add dazzle with a pair of jeweled earrings. $495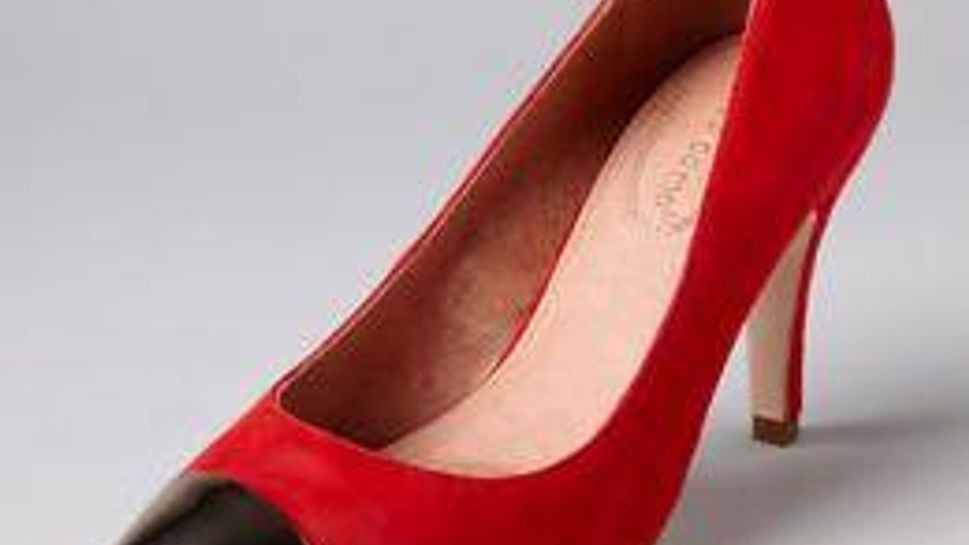 Courtesy of Bloomingdales.com
A bright accessory is a terrific way to punch up a dark dress or outfit, like the LBD you already own. Try a colorful cap-toe pump, perhaps this style from Corso Como Penley, with sheer nude hosiery. $139.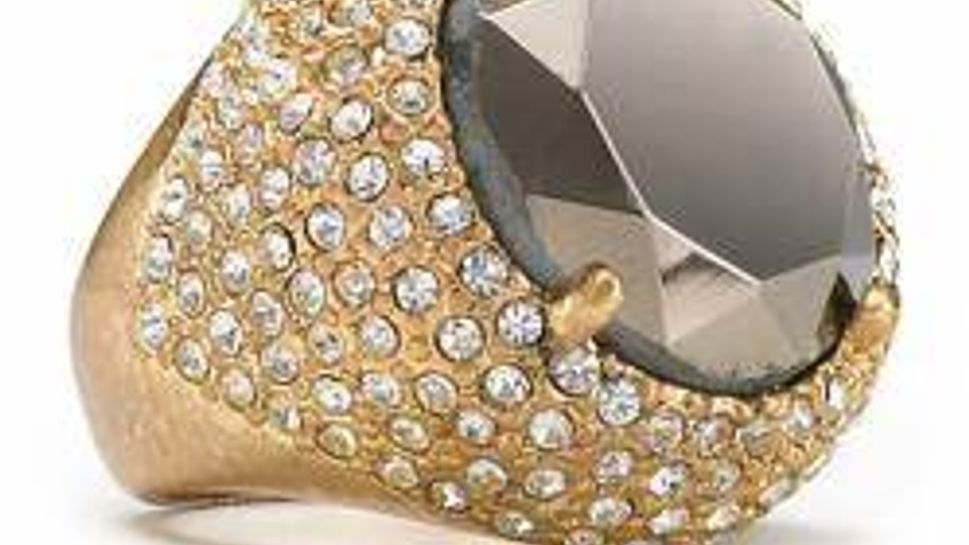 Courtesy of Bloomingdales.com
A bright, bold cocktail ring will accessorize with any of your evening pieces. This ABS large stone ring from Allen Schwartz is very much of the season. $75.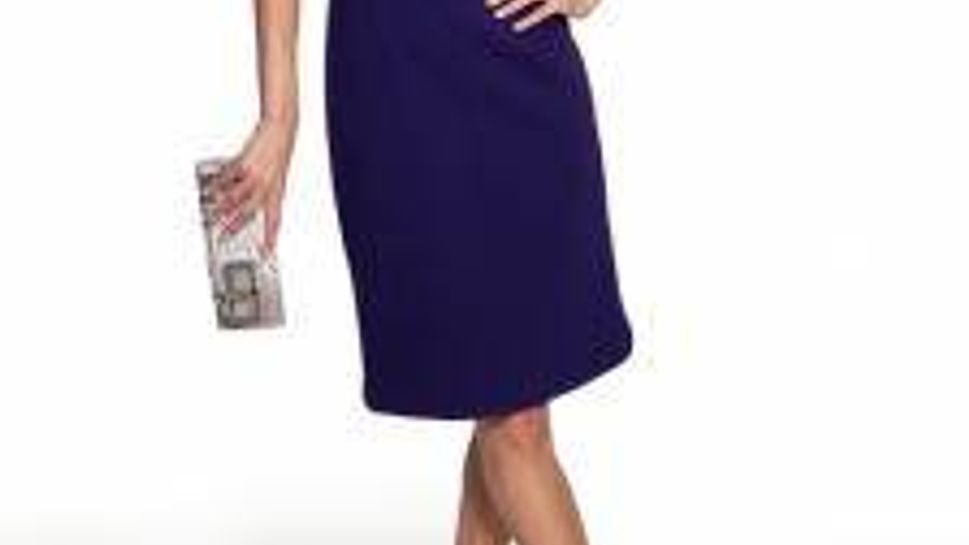 Courtesy of Halsbrook.com
Color is a beautiful thing, so let Elie Tahari's purple stretch jersey dress set you apart. Wear it with a brooch or two or a bib necklace. $276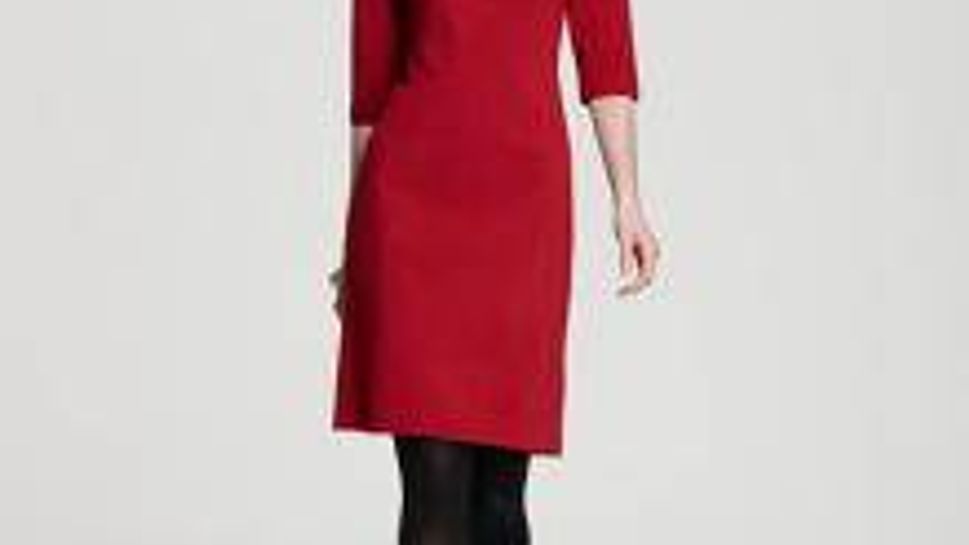 Courtesy of Bloomingdales.com
A princess style — like this Bernice Elbow Sleeve Dress by Tahari — is flattering for many body types and appropriate for most celebrations. Dress it up with a big bold necklace, a giant pin or yards of pearls. $368.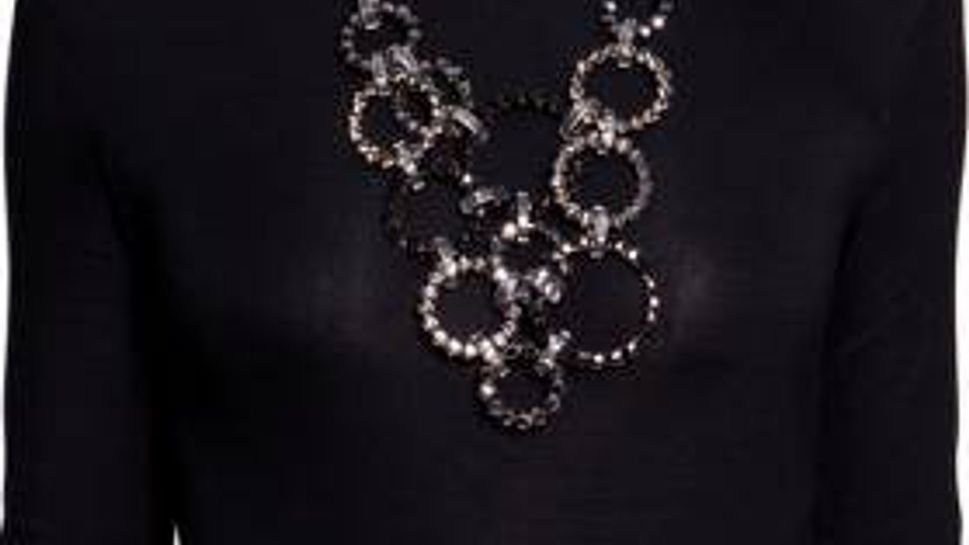 Courtesy of Halsbrook.com
Check out this sparkly MaxMara's Astrale Bib Necklace. It'll party up the simplest neckline and is sure to make you shine. If you wear earrings, choose a simple stud so as not to detract from the pièce de resistance. $595
So what if all the Millennials in your industry will be wearing minis or less to holiday parties this season. You're smart. You're successful — and heaven knows you're experienced — so play that up. Wear a look that flatters your coloring and figure and makes you feel really attractive.
 
Although a classy evening outfit should be dressier than your daywear to capture the holiday spirit, it shouldn't be so out of character that you appear to be in costume.
 
Party or not, you still want to look professional. Over-the-top outfits tend to make you look silly. But there are plenty of on-trend possibilities as well as timeless favorite secrets that are right for almost any event. One will certainly suit your style, the occasion and your needs.
 
(MORE: Timeless Style, Enduring Chic)
 
8 Simple Rules to Rock Your Holiday Party
 
Here are some good guidelines for any event. See the accompanying slideshow for more specific ideas.
Don't wear just any old thing. Like that dress that you've been wearing to evening events for the past 20 years. Be a classic-style icon for younger co-workers by selecting your outfit with care. If you love your simple black sheath that has got you through many a dressy occasion but crave an update, try wearing it differently. Top it with a sparkly cardigan or tuxedo jacket. Add a conversation-stopping necklace or pair of chandelier earrings — or a floaty, fabulous scarf and a colored shoe with lacy hosiery.
Keep your cleavage to yourself. Work events are definitely not the place to flash the flesh, so nix anything low-cut, strapless or very short. And unless your arms are toned, wear sleeves. Your co-workers see you every day. Don't surprise them with a side of you better left covered.
Perfect your legs with hosiery. Leave bare legs to the kids (especially in winter). This season, hosiery, from lacy to opaque, is on every best-dressed list. If you like a bare look, select ultra sheers, like Donna Karan's The Nudes or Hanes' Absolutely Ultra Sheers — and match the color to your skin tone.
Wear proper undergarments. Choose a bra with a smooth finish under silky garments, a racer-back bra if your straps could slip out from a sleeveless top, and a flesh-colored slip or camisole under a filmy skirt or top. Body shapers are a godsend under sheaths and body-contoured designs, as are control-top pantyhose. Look for gentle shaping. You don't want to wear anything so tight that it inhibits your movements.
Slip into sexy shoes. Here's where it is appropriate to show a little skin. Shoes with a low vamp (where the front of the shoe just reaches the toes, rather than covering the top of the instep) elongate your legs, so you don't have to wear very high heels to get an alluring look.
Smell good. Mist yourself with a lightweight floral or woodsy scent. It will put you in a great mood to further enjoy your evening.
Keep makeup light and lips bright. Too much makeup makes us look older, as do dark lips. That said, you can get away with a little more at night. Select a foundation one shade lighter than your skin, then apply black liner close to the upper lash line and along inner lower lashes for more drama. Use a curler on your lashes — it opens up your eyes — and finish with several coats of mascara. A hint of blush then a bright mouth are all you need to shine.
Balance a dressy outfit with a simple hairstyle. Avoid anything elaborate, teased or pouffed. Stick with a more natural look that has an imperfect edge, almost like you did it yourself, even if you had it professionally blown out.
Style consultant Susan Sommers is founder of Dresszing, a company that helps people harness the power of their visual presentation, including wardrobe, to feel more confident and be more successful. She is the author of two best-sellers, French Chic and Italian Chic.