What Will Happen to Adult Children with Autism?
The new film, 'Life, Animated,' sheds light on the realities facing families
Talk about nerve-wracking. Sitting in the Green Room at the Sundance Film Festival in January, Walter Suskind was about to screen the world premiere of the documentary Life, Animated. It would be his first time watching the film inspired by his father Ron Suskind's best-selling book Life, Animated: A Story of Sidekicks, Heroes, and Autism. And he would be doing so in a theater with hundreds of strangers.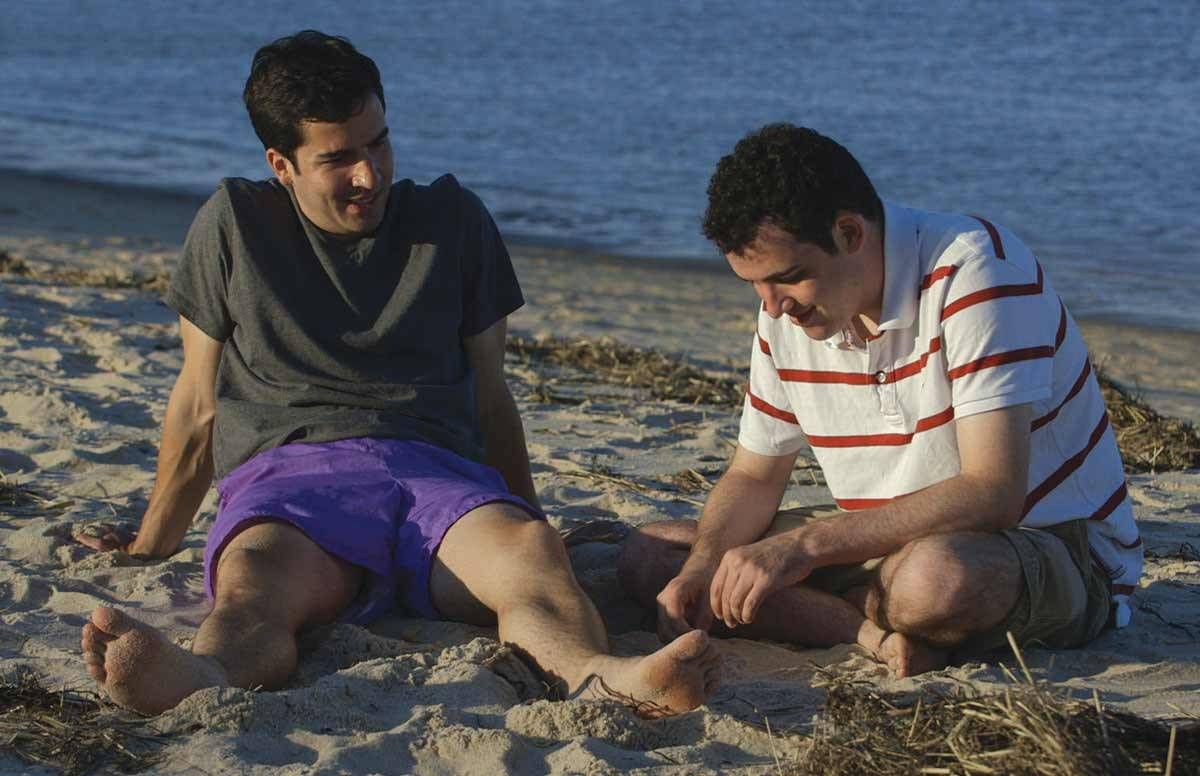 "It was terrifying," he says. "I was about to puke."
But when the first scenes appeared — old home movies from 1992 — Suskind was instantly calm. There he was on the big screen, a 4-year-old, sitting with his little brother Owen, a typically precocious 2-year-old, their dad reading to them.
Things would soon change for the family. Shortly after those home movies were shot, Owen — described by his dad as having the "usual going-on-three vocabulary of a few hundred words" — suddenly stopped talking. The little boy they knew disappeared into autism at age 3.
The movie tells the story of how Ron and his wife, Cornelia, found a pathway into that world, using Owen's passion for Disney movies to gradually reach him. It's inspiring to see the couple — once distraught over the prospect of having no way to get through to their son — unlock the mysteries of what makes Owen tick, see him regain his speech and begin to make sense of his place in the world.
The movie is also sobering since it lays bare the reality that children with autism grow into adults with autism — where there is little support. Kids diagnosed on the autism spectrum — now thought to be about 1 in 68, according to the Centers for Disease Control — likely will have to make their way through the world after their parents are no longer able to care for them.
Who Will Take Care of Them?
As Owen's only sibling, Walter, now 27, has been projecting ahead to the day he'll become Owen's caretaker ever since he was a teenager.
"It seems a bit daunting that as my parents (now in their 50s) get older it will be on me to care for them and then become Owen's primary guardian," he says.
The most poignant scene in the film, which has captured a string of festival awards and is opening around the country throughout this summer, belongs to Walter. Sitting alone on a dock on a lake at the Suskinds' Vermont home, Walter gives voice to a universal concern of any family who has a child with a disability: Who will take care of the child when the parents are gone?
My mom and dad are getting older every year. Twenty years from now, who knows, it'll be just me. And I'll be ready. I've been getting ready my whole life. It can be kind of overwhelming to think about: the idea of taking care of them and taking care of Owen. Yeah, that can keep you up at night. Most of the time I try not to think about it because it'll come at some point. I'm his only family he's got. And I'll have to do whatever I have to do to make sure that he's OK.
"Siblings are often an overlooked element in the autism universe," Walter Suskind says. "We're about 15 years away [from the time] when the whole army of siblings will step into the role of primary caregivers."
After Parents Are Gone
"It's a constant conversation and the thing that keeps every autism parent up at night," says John Donvan, who with Caren Zucker, is the author of the acclaimed In a Different Key: The Story of Autism.
They were the keynote speakers this month at the annual Autism Society Convention in New Orleans. "A mother came up to us and talked for 15 minutes [saying] that she doesn't know what's going to happen to her autistic son when she dies," Donvan says.
Zucker has a 22-year-old son on the autism spectrum. She says she worries every single day about what will happen to Mickey after she and her husband are gone. "We haven't figured it out," she says.
There are some 50,000 adolescents with autism who are turning 18 this year. That suggests that by 2023, a half million autistic kids will be joining the adult population. Adults with autism "aren't cute," says Zucker. "They scare people. The idea behind our book is to educate people and understand that adults are kids with autism who grow up and they're still good human beings.
Changing Attitudes
Ron Suskind is hopeful that his book — and now the movie highlighting Owen's extraordinary memory and life challenges — are helping change how we think about autism. Or as Washington Post film critic Ann Hornaday put it, "radically reframe conventional understanding of the autism spectrum," that was shaped, in part, by another movie, Rain Man, in which Dustin Hoffman portrayed an autistic savant.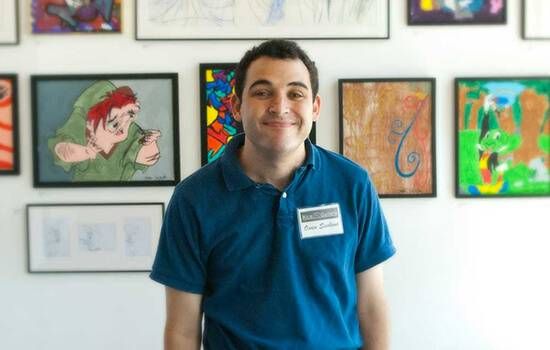 Today, those on the autism spectrum with heightened abilities have more opportunities to use their talents.
Last year, after giving a speech to an autism group in Tel Aviv, Ron Suskind says "a man who said he worked for Israeli intelligence came up to me and said 'I loved your last book.'" Suskind assumed he was referring to an earlier book on terrorism.  "No," said the man, "the book about your son. We have a division of Israeli intelligence with two dozen autistic individuals who see patterns in the data we cannot see. It's our secret weapon to keep Israel safe."
Despite the strides in changing attitudes about autism, Ron Suskind doesn't sugarcoat the public policy implications of five million Americans on the autism spectrum. "It's a national public health crisis," he says, though there are pockets of innovation to accommodate the autistic community.
The Suskinds developed one such pocket themselves. After Ron's book was published in 2014, the family was hit with a wave of parents who wanted to try the family's technique of engaging with a child's intense passion — a feature of autism — and turning it into a pathway for emotional, social and cognitive growth. Working with a team of technologists and neuroscientists over the past two years, they've developed a mobile app, downloadable at Sidekicks.com, to help families instantly do just that. Up ahead, the app will support autistic adults in workplace environments.
In the coming weeks, Donvan and Zucker will be reporting for PBS NewsHour on efforts by a mother in Arizona to create First Place, a residential community for adults across the autism spectrum. [Update: Two pieces can be found here and here.] Zucker says Denise Resnik founded First Place because she is "not planning on leaving this planet without having something for her autistic son. It's all about having friends and a community and life."
He's My Brother
Today, Owen Suskind is 25. He lives in an assisted living community on Cape Cod, working part-time taking tickets at a nearby movie theater. It's a good job for a guy whose passion for Disney movies has never wavered —  he's memorized 50 of them.
Now 27, Walter Suskind, has also made a journey. The older brother who once asked his mother to be dropped off a few blocks from elementary school, and would ride his bike to school, so he wouldn't have to explain to his friends why his brother was different, was given a primer on autism by his parents at age 7 so he'd better understand Owen.
"I never felt on the side, left to do my own thing. Rather, I felt involved and empowered and that helped me monitor Owen's progress," Walter says. "I'm not who I am without having a brother like Owen, the things he teaches me, the abilities I have and perspective that I would never have gotten from a sibling who's not Owen."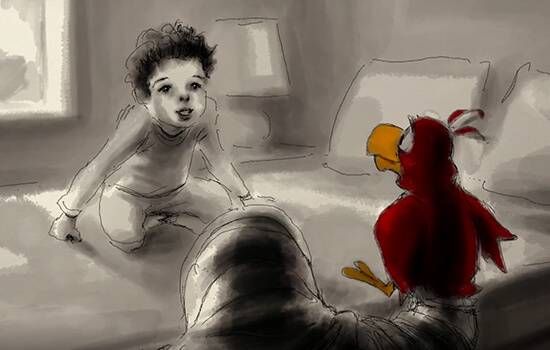 Lately, Walter has been talking with other siblings of those on the autistic spectrum. "We can help each other as we prepare to step into the role of primary caregiver. Technology will allow autistic siblings to share information and resources," he says. "Maybe there's another sibling on Cape Cod who can tell me how to handle power of attorney."
More than anything, Walter knows he eventually wants to move from Washington, D.C., where he's regional spokesman for the federal Consumer Financial Protection Bureau, to be closer to his brother and parents in Massachusetts. "I'm hoping Owen can only be a car or bus ride away," he says.
"Autistic siblings can be unique, but we're also like any two brothers," he says. "I'll always be someone he can turn to and always be there to guide him. Hopefully, we'll be thick as thieves for decades and decades to come."
Richard Harris
is a freelance writer, consultant to the nonprofit iCivics, former producer of NPR's "All Things Considered" and former senior producer of "ABC News Nightline with Ted Koppel." Follow him on Twitter @redsox54.
Read More