When Abortion Was a Crime
These women broke the law (or went around it) to terminate their pregnancies. More than 50 years later, they can recall every detail
Editor's note: References to women's health experiences, abortion, and graphic content are present in this story. Readers who may be sensitive or triggered by these elements, please take note. 
Before the U.S. Supreme Court affirmed Roe v. Wade and legalized abortion in 1973, women who terminated pregnancies were criminals. They skirted laws, lied, kept secrets, jeopardized their fertility and lives, and lived with shame leveled at them by their partners, physicians, society and themselves. Some women attempted to end their pregnancies at home — risking infections and death.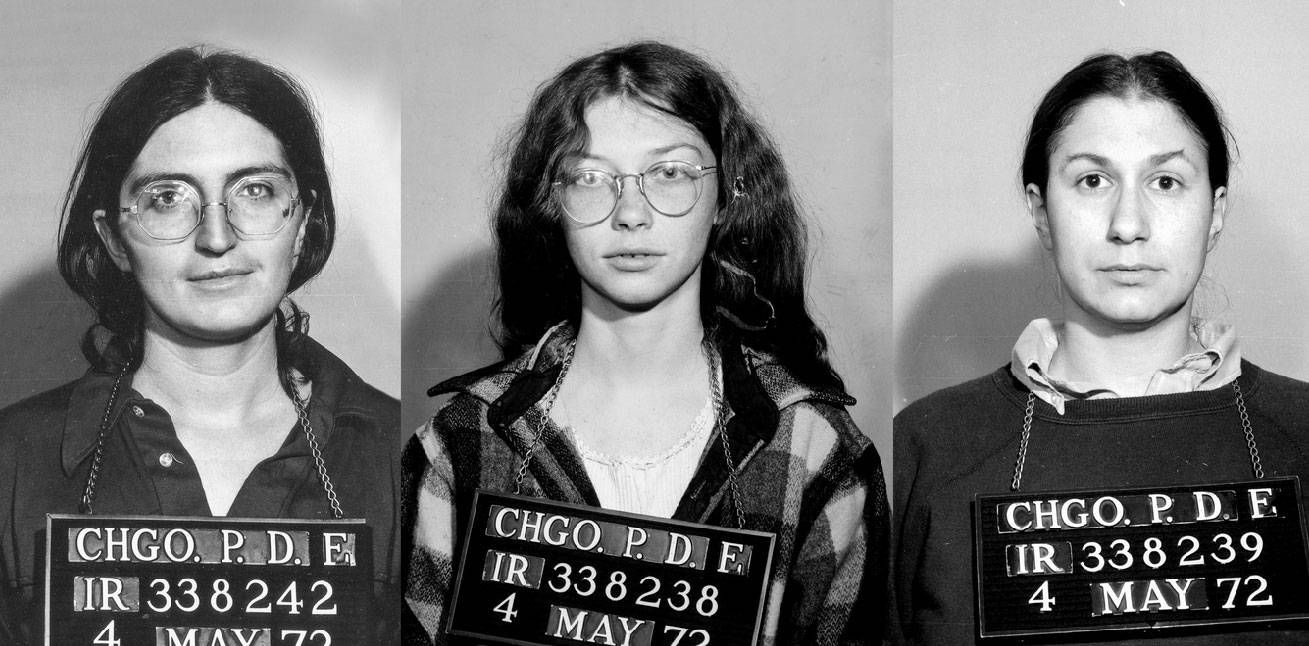 "This was the world women lived in," says Mary Ziegler, a law professor at the University of California, Davis School of Law and author of "Dollars for Life — The Antiabortion Movement and the Fall of the Republican Establishment." "They understood that terminating a pregnancy was complicated and dangerous."  
Yet, most of them speak out because they don't want their daughters and granddaughters to encounter the trauma they faced half a century ago.  
When the Supreme Court on June 24 overturned Roe v. Wade, 50 years of legalized abortion in the United States ended. Abortions will continue to be available in some states but will be outlawed in many others, effectively turning back the clock on women who live there. But what was it like to risk it all for an abortion?  
We found women who did just that before the Supreme Court affirmed Roe v. Wade. Some of them asked that their real names be changed because they still suffer shame and trauma. Yet, most of them speak out because they don't want their daughters and granddaughters to encounter the trauma they faced half a century ago.  
Diana Wiener 
In March of 1959, three weeks before her wedding, Diana Wiener, 18, discovered she was pregnant. "There was no way we could have a baby," recalls Wiener, 80, who speaks publicly about her abortion at open mic nights around New York City. "We had no money. We weren't ready."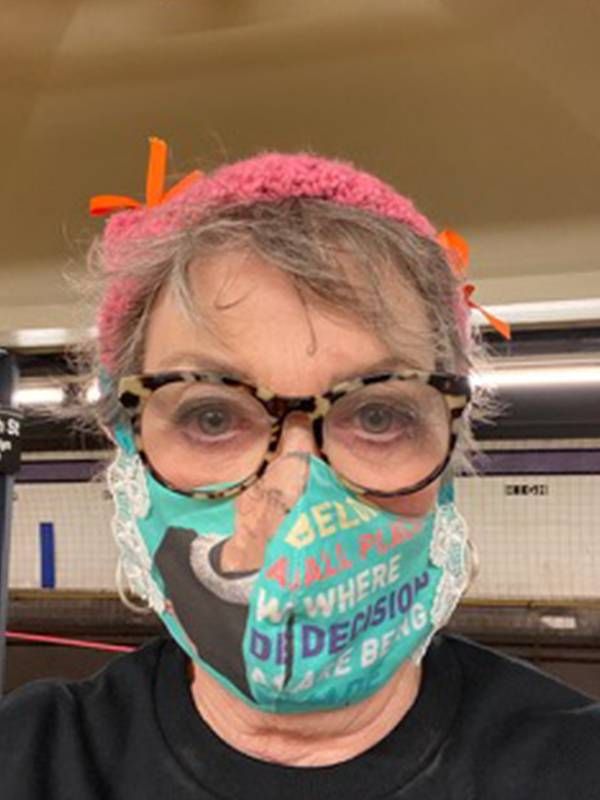 She confided her predicament to one of her coworkers as an employee at a record company. "She said she knew someone who knew someone," Wiener recalls. "She set it up. It was $250, which was a massive sum — more than a month's salary."
The following Friday, Wiener went home with her coworker to the Bronx, and the next day, she was met by a woman outside her building. Soon a cab pulled up, and they went to a high-rise apartment building where another woman opened the door to a beautiful apartment.  
The woman first said, "Do you have the money?" Then, as she handed her the cash, Wiener could see into the dining room, where the table was covered with a sheet. She met a doctor from Italy waiting for licensing in the United States. "I didn't know whether it was true or not," says Wiener, who was instructed to climb onto the dining room table. "The woman put a pillow under my head, which was a nice little bit of humanity in this situation."  
"He put a speculum in my vagina and told me to stay very still and not to move," Wiener recalls. "Then he inserted a steel rod through my cervix into my uterus and packed my vagina with gauze to keep the rod in one position." The rod was intended to coax her uterus into contractions. But instead, she felt a jab in her buttock, a shot of antibiotic and was told to return the next day. She was also warned to expect to cramp and to call the transport woman who would call the doctor if she had copious bleeding. "I was told not to go to a hospital or call anyone else," Wiener adds.
That night, Wiener wrestled with fear. "I had put myself into a position where I could die," she says. "I kept thinking, 'If this thing perforates my uterus, I'm dead.' I felt completely alone. I was a child — 18 years old — not an adult. I was alone — as all women having abortions are. I don't care who is with you or how much support you get from the baby's father; this is your abortion."  
"I was alone — as all women having abortions are. I don't care who is with you or how much support you get from the baby's father; this is your abortion." 
Wiener never really thought of the fetus growing inside her as a baby. "To me, it was just a bunch of cells. It was my body. There was going to be no baby," she says. At nine the next morning, she met the same woman from the previous day, and they repeated the trip to the high-rise building, met the doctor, and climbed back on the table. "Stay very still," the doctor commanded, and Wiener, understanding the consequences if she moved, was statue-like.   
"I remember it so clearly; it was like a psychic break where I saw it all from above. I thought I was floating on the ceiling. It was very strange, but I did not move. He inserted a curette and scraped my uterus." After another shot of antibiotics, Wiener returned home to Brooklyn.   
All was fine until about ten days later. While riding the subway home from work, Wiener felt "a gush of fluid leaving my body. I looked down; blood was dripping from the seat to the floor, and I knew I was in deep trouble," she says. "This was Wednesday before my wedding on Saturday."   
One of her husband's colleagues completed a dilation and curettage (D and C), and Wiener, now the mother of four adult children, suspects the bleeding was caused by a piece of fetal tissue that the Italian doctor had missed. Three days later, she walked down the aisle "wearing virginal white."   
Sunny Chapman 
In the late 1960s, Sunny Chapman went to Woolworth's, bought a phony wedding band, and wore it to a gynecologist's office to get birth control, which was available only to married women. "I'm just a terrible liar, and he didn't fall for it," says Chapman, 72, who then lived in Chicago. "So I tried to use whatever birth control methods were available. But they weren't very good cause I got pregnant."   
She was 19, uninterested in marriage, and unprepared to be a mother.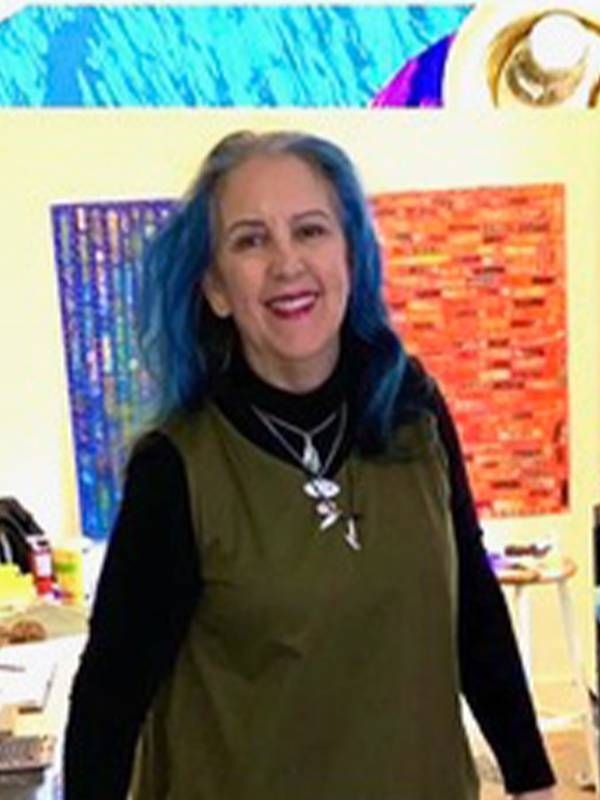 She called Jane. In the 1960s and early 1970s, Jane, a covert group in Chicago, operated like an underground railroad, arranging safe passage to abortion doctors around the city. Chapman left a message and a few minutes later received a call from a woman who asked her many questions and then set her up with a counselor.  
"The counselor told me to stand on a corner by my apartment at a certain time on a certain day and to wear a yellow sweater. She said a man would pick me up," Chapman says. "It was nerve-wracking to think about getting in a car with a strange man. I was afraid I might get in the wrong car. But when he pulled up, the man was very nice, and some other women were in the car already."  
The group traveled to the south side of Chicago, where they entered an apartment building through the back and entered an apartment where Chapman waited until her name was called. Then, she was blindfolded and led to another van. "This was designed so that we could not see where we were going and would be unable to tell the police the address of where we'd been in case we got busted," Chapman says.  
At the following location, she waited again in a living room until it was her turn to be led into a bedroom (again blindfolded, this time so she would not see the doctor). Likewise, she was accompanied by two "Janes" who offered kindness and support.   
The procedure was painful and difficult, Chapman says. On top of that, uncertainty and fear rose inside her. "You know the police could have raided that place at any minute while doing my procedure. And even if you have the best doctor in the world, you're still scared. Things can go wrong," she says. "But then I was done, and they reverse transported me — the van, the apartment, the car, my corner and they dropped me off."  
Chapman says, "I felt so much relief and gratitude for these amazing women with medication in their pocket. I was really happy to have escaped that pregnancy. I had four older sisters who all got married when they were teenagers because they were pregnant. I didn't want to be one of them." Chapman says she never thought about her future fertility or worried about breaking the law. "I thought the law was wrong."   
"I think telling my story is important because people don't know how bad this can be."   
Chapman became an abortion safety escort with the Women's Action Coalition, accompanying women to abortion clinics where they had to dodge anti-abortion protesters who screamed at and threatened them.
"You know, I was lucky to have access to Jane, but there were women who took many worse risks than I did to have an abortion. Pregnant women who don't want their babies are desperate and do crazy, dangerous things. And sometimes, they die," says Chapman. "I think telling my story is important because people don't know how bad this can be."   
Nancy Schultz 
When she got pregnant in 1970, Nancy Schultz was 21 and not using birth control. "I was just carefree and stupid," says Schultz, now 73 and living in Vancouver, Washington. "I didn't want children. That's why I had the abortion, but I don't think we should have to explain it to anyone."   
Guided by Our Bodies/Ourselves, the women's health care bible of the 1970s, Schultz found her way to a women's clinic in Hollywood, where she lived at the time. She learned she could get a "therapeutic abortion," which meant she had to be interviewed by two psychiatrists who would pronounce that the pregnancy was deleterious to her mental health.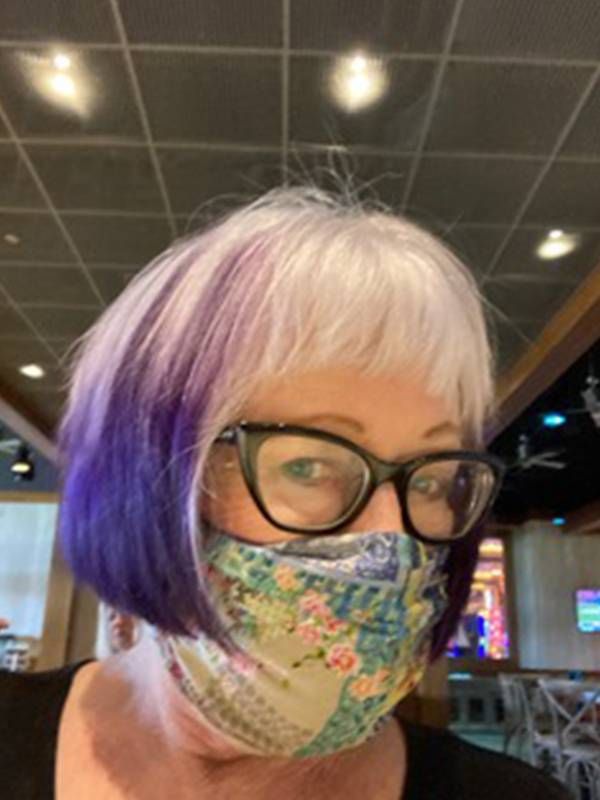 "These doctors had to certify in writing that my mental health was being affected. I remember it being like a game—they asked the questions; I answered them because they knew what to ask. It was like 'yes, no, yes, no.' It was pretty fast — everyone knew the rules." The experience of lying, however, traumatized Schultz.  
"It was just embarrassing to tell those lies," she says. "It makes me angry when I remember that I had to meet with these men — and they were men — and tell them about the pregnancy and then lie about the effect it was having on me. It's a horrible thing to do to someone."  
The abortion cost around $250 and was performed in a South Central Los Angeles hospital. She had no complications and a quick and easy recovery. Still, she says, wiping tears from her eyes and lowering her voice, "It's pretty emotional. And you're by yourself." 
Now Schultz speaks out at pro-choice rallies about her experience. "I didn't think we'd have to go through this — the lying and the subterfuge all over again. But, we need to talk about it because one in four American women have had an abortion. There's nothing to be embarrassed about. We need to step up and raise our hands and say, 'Yeah. I had an abortion.' And we don't have to give our reasons."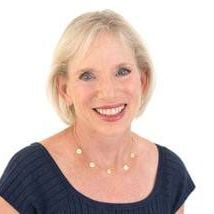 Andrea Atkins



Andrea Atkins is a freelance writer whose articles and essays have appeared in numerous national magazines and web sites. She and her husband raised their two daughters in Westchester County, NY, where they still live. 
Read More