When the Best Place to Retire Is Near Your Kid
The move can bring you joy, but first run the numbers
Never mind all those Best Places to Retire surveys. For some people, the best place to retire is anywhere near their grown kids (and sometimes grandkids).
That's what Robert and Kay Joslin, 55 and 63, decided. I recently met them at a coffee shop not far from their new home in northeast Minneapolis, Minn. Their 6-month-old granddaughter was with them, wearing a onesie with My Grandpa Rides a Harley on it. (The Joslins are self-described "Harley fanatics.")
They're not retired yet, but relocated in 2014 to be in the right place when the time comes. They moved from the Dallas area to be closer to daughter Jamie Millard, co-executive director for Pollen, a digital platform for developing networks and better-connected communities, and her husband and daughter.
Robert is principal with a consulting firm and travels constantly for work, so it didn't really matter if he was based in Dallas or Minneapolis (though he misses wearing short-sleeved shirts in January). Kay had been a petroleum engineer, but when Mobil wanted her to move from Dallas to Liberal, Kansas, she took a buyout to focus on raising Jamie.
A Pregnancy Followed By a Move
They'd been thinking of relocating to Minnesota to be closer to her and quickly made the move once Jamie became pregnant. (And I do mean quickly — some 10 weeks to sell their Texas home, buy a home in Minneapolis and settle in.)
Jamie's eternally grateful. "Having [my parents] move less than a mile from my house last fall and being present and extremely involved in my new daughter's life has been the biggest blessing I could ask for," she says.
Kay laughs that all her friends are now in their thirties. "I get to be part of my granddaughter's life," she says. "We're so happy she doesn't have to go to daycare. It's so expensive."
Others are moving even closer — right into homes with their adult kids.
Take Saundra Plett and her husband Dwight Miyake, who were longtime educators living in Fresno, Calif. She was a Montessori teacher, a teaching consultant and university instructor; he taught music in elementary school. When their only child, a Washington, D.C., lawyer, had her first child several years ago, Dwight and Saundra frequently flew to the nation's capital and began wondering if they should take early retirement and move closer to their grandson (and, shortly, granddaughter).
All Under One Roof
They knew the cost-of-living difference between Fresno and D.C. meant going from a comfortable lifestyle to a tighter budget. So they opened up a serious conversation with their daughter and son-in-law to answer the question: "How do we make this work?" says Saundra.
About three years ago, they came up with an answer: Dwight and Saundra quit their jobs and sold their California home; their daughter and son-in-law sold their home in Alexandria, Va., and they all moved into a house in Tacoma Park, Md.
Dwight and Saundra, both closing in on 60, live comfortably on the lower floor. Their daughter and her family — now with two kids — are on the top floor. The main floor is shared living space. "It has worked out better than I thought it would," says Saundra.
Dwight works full-time at Trader Joe's as the wine guy. He loves helping people find the right bottles and, importantly, the job comes with health insurance. Saundra cares for the kids and runs a small Montessori at Home program. "A visual artist has to paint. A teacher has to teach," she says. "I am a teacher in my heart. This is the job I have been training for my whole life."
Another multigenerational household: The Obamas. Marian Robinson, Michelle Obama's 78-year-old mother, has lived in the White House since 2009, taking care of her granddaughters, Malia and Sasha. "One of my biggest blessings is getting to see my granddaughters grow up before my eyes," Robinson wrote in Essence in 2012. "My job here is the easiest one of all: I just get to be Grandma."
The Finances of Retiring Near Your Child
Does a retirement move to be near your grown child, and perhaps grandchild, lie in your future?
It may sound appealing, yet everyone I talked to for this story stressed the importance of dealing honestly with the reality of the relationship between generations. Saundra recommends asking yourself, "Can the relationship take the closeness?"
Before making such a move, you need to also seriously assess how you can swing the finances. What would the cost of living be in your new neighborhood? Would it make more sense to rent or buy there?
And if you'll be moving partly to help raise your grandchild, will you need to keep earning an income? For most people, the answer is yes.
An unretirement or pre-retirement job is also a way to make connections in a new place and provide financial peace of mind. Dwight landed work he liked at Trader Joe's and the position solved health insurance concerns for him and Saundra. Robert simply kept his job.
Do Your Homework
Before picking up stakes, I would put researching (probably part-time) employment options on your list of to-dos.
For grandparents thinking of living under one roof with the younger generations, get professional advice on the potential tax and estate-planning consequences of such a home.
Joint ownership seems logical, but it isn't always a good idea. If the grandparents want to distribute their assets equally at death among their children, joint ownership can complicate the situation for the child they're living with. The heir might need to sell the home or tap other assets to meet the estate's instructions.
You'll also want to check on local regulations if you'll create a multi-generational household. Zoning restrictions often prohibit converting a garage into living space, building a backyard cottage or adding an apartment in a neighborhood of single-family residences.
In other words, you need a financial plan. You'll adjust it with time and experience, of course. But developing a financial blueprint will dramatically hike the odds that the move works well for everyone.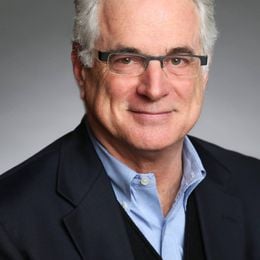 Chris Farrell
is senior economics contributor for American Public Media's Marketplace. An award-winning journalist, he is author of the books "Purpose and a Paycheck:  Finding Meaning, Money and Happiness in the Second Half of Life" and "Unretirement: How Baby Boomers Are Changing the Way We Think About Work, Community and the Good Life."
Read More