When Women Broke Down Locker Room Doors
'Let Them Wear Towels' looks at how a group of reporters fought for equal access in the male-dominated world of professional sports
To create a world in which few people think twice about female doctors, senators, Supreme Court justices, CEOs or news anchors, women had to get past an obstacle course of barriers to equality. Few were more forbidding than the locker room doors of professional sports teams.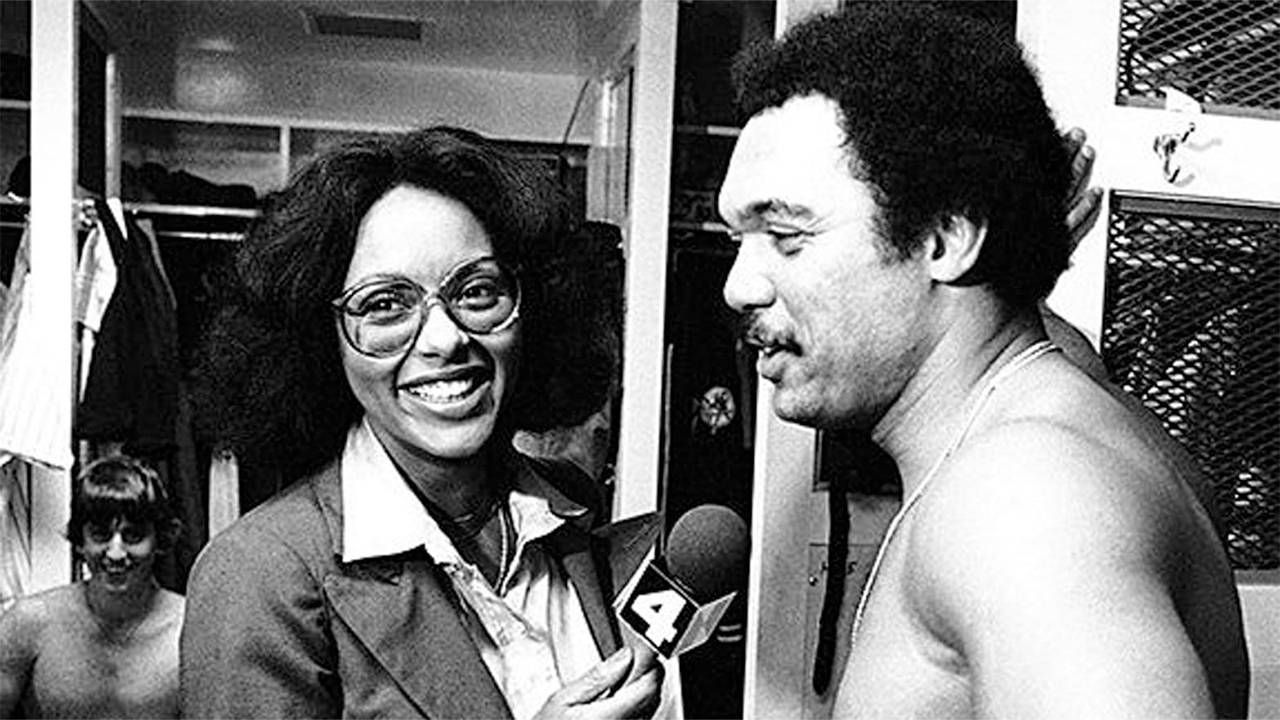 Now, in Let Them Wear Towels, filmmakers Ricki Stern and Annie Sundberg tell the story of how a group of journalists pushed those doors open so they could have the same access to their subjects as their male peers.
The film had its television premiere on ESPN in 2013. It's part of that network's "Nine for IX" documentary series, nine films by women and about women marking the anniversary of the landmark federal legislation mandating gender equality in education and extracurricular activities.
The journalists profiled in the film, including Melissa Ludtke, Claire Smith, Lesley Visser and Christine Brennan, overcame discrimination through persistence and legal challenges, eventually gaining the right to do their job.


One of those women is retired New York Times correspondent and former Next Avenue columnist, Jane Gross. "Being part of this documentary, and by a matter of a few months the very first woman in a male locker room — both the Knicks' and Nets' in the 1976-77 season — had special sweetness for me," Gross says. "I am a bit older than the other women, and the only one among them who was neither a fan nor an athlete growing up.
"So how did I get there? Primarily, I am the daughter of the late Milton Gross, the Yankee beat writer, from 1939 to 1949, and then a syndicated sports columnist for the New York Post, from 1949 until his death in 1973, at the age of 61. What I knew about sports I knew from being his daughter, growing up going to work with my dad with no sense that his job was special, just a day's work among men I only later understood were celebrities and Hall of Fame athletes.
"Unlike my wonderful colleagues in this film, I was a beneficiary of the women ahead of me at several major newspapers, who risked their own careers to file sex discrimination class-action lawsuits. It was the settlement of those lawsuits, requiring the papers to reserve certain slots for women, that made my career possible. So I thank my father and those brave feminists before me."