Where Are All the Female Financial Advisers?
You'll likely have trouble finding one, according to a new survey
Eleanor Blayney says she's lonely. The financial adviser and founder of Directions for Women, a financial consulting firm based in McLean, Va., is referring to the scarcity of fellow… err… sister financial advisers.
 
And the fact that most financial advisers are what Mary Beth Franklin, contributing editor of InvestmentNews, describes as "old, male and pale" means that women (and men) who want to hire female financial advisers have a hard time finding them.
 
As the author of the new study, Making More Room for Women in The Financial Planning Profession, published by the Certified Financial Planner Board of Standards, Blayney — the CFP Board's Consumer Advocate — has the research to back up her lonelyhearts club status.
 
(MORE: Women and Financial Advisers: A Rocky Relationship)
Feminine Famine of Financial Advisers
 
The study, which describes the paucity of women financial advisers as a "feminine famine," found that fewer than a third of them are women. And only 23 percent — 15,938 — have the gold standard Certified Financial Planner designation; that number has not changed in more than a decade. By contrast, 52,797 men have a current CFP certification.
 
Blayney, a CFP, has spent a lot of time thinking about this issue. So I interviewed her (below) about what the study's results mean for her profession and for financial planning clients.
 
Why Women Don't Become Financial Planners
 
The CFP Board's Women's Initiative (WIN) says some women don't enter this field because they're put off by sales-pushing firms that pay based on the how much advisers they bring in. Gender discrimination remains an issue, too, in terms of women feeling welcome and how much they're paid (women financial advisers earn about $32,000 less than men with the same experience, revenue production and ownership, the study found).
 
(MORE: Shrewd Money Advice for Women Over 50)
And switching fields in midlife to become a Certified Financial Planner can be expensive and time-consuming. A colleague in her late 50s who recently got her CFP certificate told me it took her a year and a half and cost nearly $10,000. She must practice as an apprentice for two years before she can use the CFP designation.
 
Now that I've set the stage, here are highlights from my converstion with Blayney:
 
Next Avenue: Why are there so few women in your field?
 
Blayney: This is a tough issue. There are lots of reasons and lots of different perceptions. In terms of our findings, though, females are not seeing financial planning on their radar screen. Women are simply not seeing the profession as an option, and they're not seeing themselves in the profession, or even stopping to ask: 'Could this be a good fit?'
 
For those who do know about it, is there a misconception about which skills are needed?
 
Absolutely. Women don't realize that the skills that make someone succeed as a financial planner are more holistic.
 
Yes, you need financial grounding; a background in finance, accounting, business or mathematics is required. But the core of the job is good communication skills and patiently building relationships over time.
 
We heard from a lot of women advisers who saw it in the context of being a 'money physician,' which I kind of like.
 
But we do not have the professional culture yet that nurtures and supports women networks, mentorship and professional development.
(MORE: The Holistic Approach to Retirement Planning)
 
Why should women be encouraged to go into the field?
 
Jobs for personal financial advisers are projected to be one of the faster-growing occupations over the next decade, with a projected growth rate of 27 percent by 2022, according to the Labor Department. Appealing isn't it?
 
Do women clients prefer to work with female advisers? I know I do.
 
That's a bit of a myth. CFP Board investigated this issue and found that maybe 11 percent of clients prefer one gender or another when it comes to choosing an adviser.
 
Overall, the study found that the evidence for women clients preferring women advisers appears to be largely anecdotal, or applicable only to small segments of the female population.
 
The Family Wealth Advisors Council, a national network of wealth management firms, conducted a study in 2011, in which they asked affluent women if they cared about the gender of their adviser. They found that more than 90 percent overall did not have a gender preference. However, among divorcees and widows, one in four reported a strong preference for a woman adviser.
 
What can be done to attract more women to the financial planning profession?
 
The WIN Advisory Panel developed recommendations which include starting early in girls' lives to tell them about personal finance. For instance, get out and talk to girls-only groups or clubs — such as the Girl Scouts and Invest in Girls— to promote the basic skills of financial planning.
 
We need to educate guidance counselors and placement officers in high schools and colleges on financial planning as a distinct specialty within financial services and on the requirements and benefits of CFP certification. More CFP professionals need to speak at high school career days and make visits to college campuses.
 
We should also reach out to encourage women in MBA and other business programs to consider the financial planning profession as an attractive alternative to investment banking, investment management or product sales.
 
A key thing to remember: Our data makes one thing clear: the issue of the low number of women CFP professionals is primarily a problem of attraction, and not one of retention.
 
The financial planning industry has had a history of talking primarily to male clients and sometimes talking down to women clients. What are planners doing to improve their relationship with women?
 
You don't attend a conference where there is not a track on how to work with your women clients and how to work with women in the context of couples. There's a new appreciation of women as holders of money and as financial decision makers.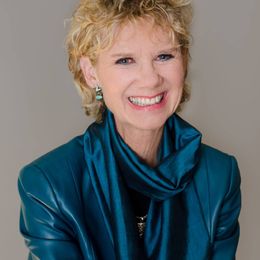 Kerry Hannon
is the author of Great Pajama Jobs: Your Complete Guide to Working From Home. She has covered personal finance, retirement and careers for The New York Times, Forbes, Money, U.S. News & World Report and USA Today, among others. She is the author of more than a dozen books including Never Too Old to Get Rich: The Entrepreneur's Guide to Starting a Business Mid-Life, Money Confidence: Really Smart Financial Moves for Newly Single Women and What's Next? Finding Your Passion and Your Dream Job in Your Forties, Fifties and Beyond. Her website is kerryhannon.com. Follow her on Twitter @kerryhannon.
Read More