Where the Jobs Will (and Won't) Be
Recent employment projections foresee big growth in fields catering to older Americans
What should you expect if you're looking for work or considering changing fields at some point in the next decade or so?
Employment prospects aren't bad overall, though they reach extremes — either robust or pitiful — in some particular fields, according to fascinating employment projections to the year 2020 from the U.S. Bureau of Labor Statistics. "Out of 749 occupations, 657 are projected to grow, while 92 are projected to decline," writes bureau economists C. Brett Lockard and Michael Wolf in the U.S. government's January Monthly Labor Review.
The bottom line: You might want to think about developing skills for an occupation that caters to America's rising elderly population. Three such professions — home health aides, personal care aides and registered nurses — are each projected to gain a half million new jobs by 2020. In fact, 10 of the 30 occupations projected to grow the most are in health care.
These are the five fields with the biggest projected rise in employment between 2010 and 2020:
Health care support (34.5 percent increase; includes home health aides and nursing and medical assistants)
Personal care and service (26.8 percent increase; includes aides to the elderly and child care workers)
Healthcare practitioners and related technical occupations (25.9 percent increase; includes doctors, nurses, physical therapists and pharmacists)
Community and social service (24.2 percent increase; includes health and educational counselors, marriage therapists and social workers)
Computers and mathematics (22 percent increase; includes programmers, Web and software developers, computer administrators and actuaries)
Some of these high-growth fields don't pay especially well, though. The median annual wage for health care support occupations is $24,760, and for personal care and service occupations, it's $20,640.
Of course, pay can be substantial for doctors: $111,570 is the median for physicians and surgeons. And the median annual wage for occupations in the field of computers and mathematics is also quite high, at $73,720.
Where won't the jobs be? (Hint: don't bother submitting your resume to the post office.)
The government foresees the largest percentage decline in these five occupations:
Shoe machine operators
Postal service mail sorters, processors and processing machine operators
Postal service clerks
Fabric and apparel patternmakers
Postmasters and mail superintendents
If you're looking for work or considering changing fields, you can find smart advice in Next Avenue articles, like "Find a Job in the 'Hidden' Job Market," "How to Use LinkedIn to Promote Your Personal Brand" and "6 Ways People Over 50 Can Find Jobs They Love."
For detailed job descriptions and educational requirements for 10 careers with strong employment projections, check out the U.S. News article: "The Best Jobs of 2012."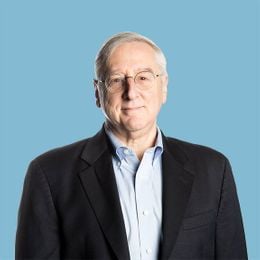 Richard Eisenberg
is the Senior Web Editor of the Money & Security and Work & Purpose channels of Next Avenue and Managing Editor for the site. He is the author of How to Avoid a Mid-Life Financial Crisis and has been a personal finance editor at Money, Yahoo, Good Housekeeping, and CBS MoneyWatch.
Read More