Where You Were on 9/11
20 years after the 9/11 tragedies, Next Avenue readers reflect on their lives that day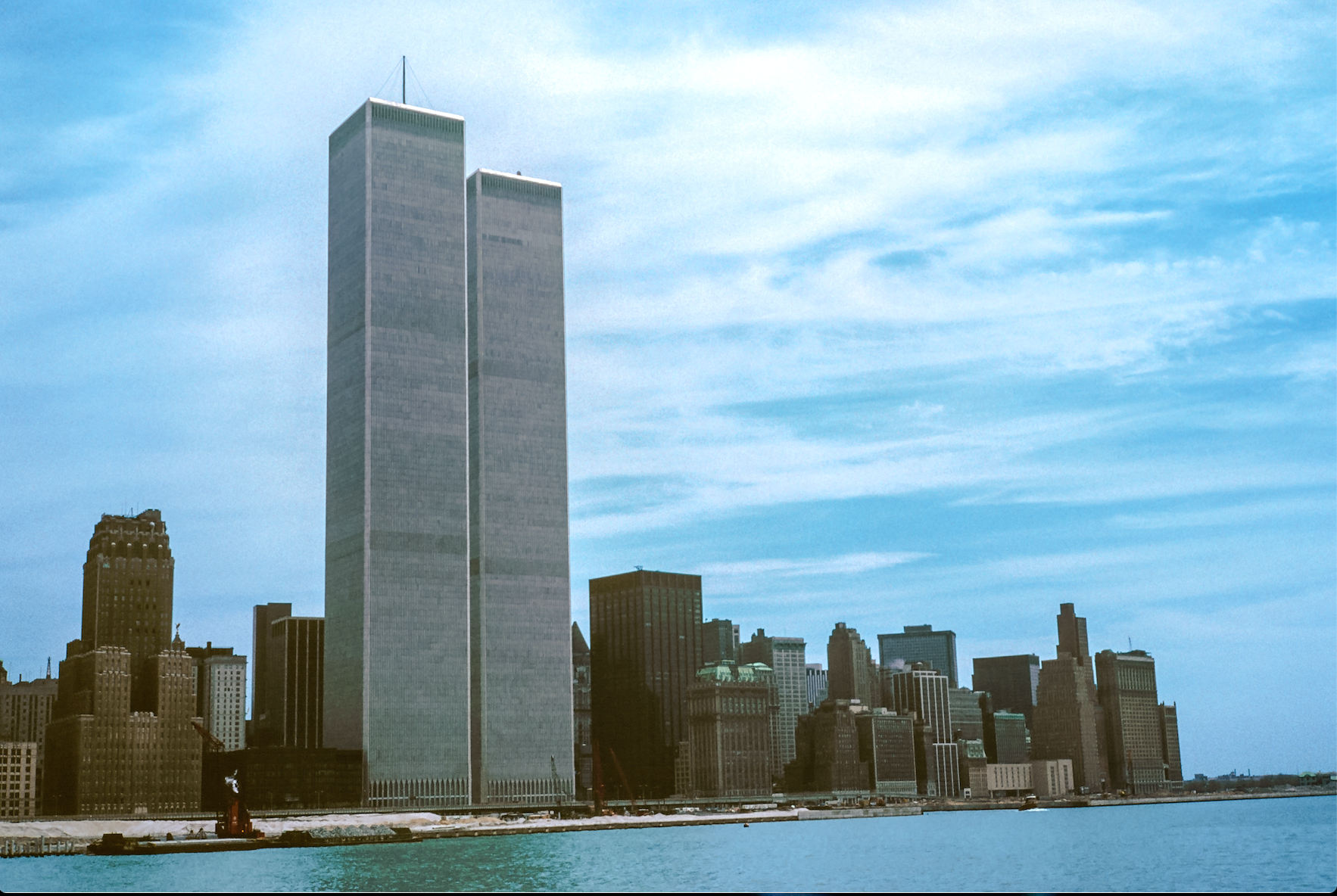 "Don't," my mother pleaded with the TV as we sat glued to the evening news in the immediate aftermath of the 9/11 attacks. "They're in shock," she said. "They're grieving. Don't just show people when they're grieving."
But she didn't switch the channel. I couldn't either.
Now, two decades later, in spite of the more prevalent images seared in our collective memory from that day — real-time footage of the second plane hitting, the Towers collapsing, the Falling Man — when someone mentions 9/11, this is exactly what I see first:
I see those grief-stricken New Yorkers on the national evening news, meandering just outside of Ground Zero with their handmade "Missing!" signs and flyers, frantic to find loved ones they hadn't seen or heard from since that horrific Tuesday morning.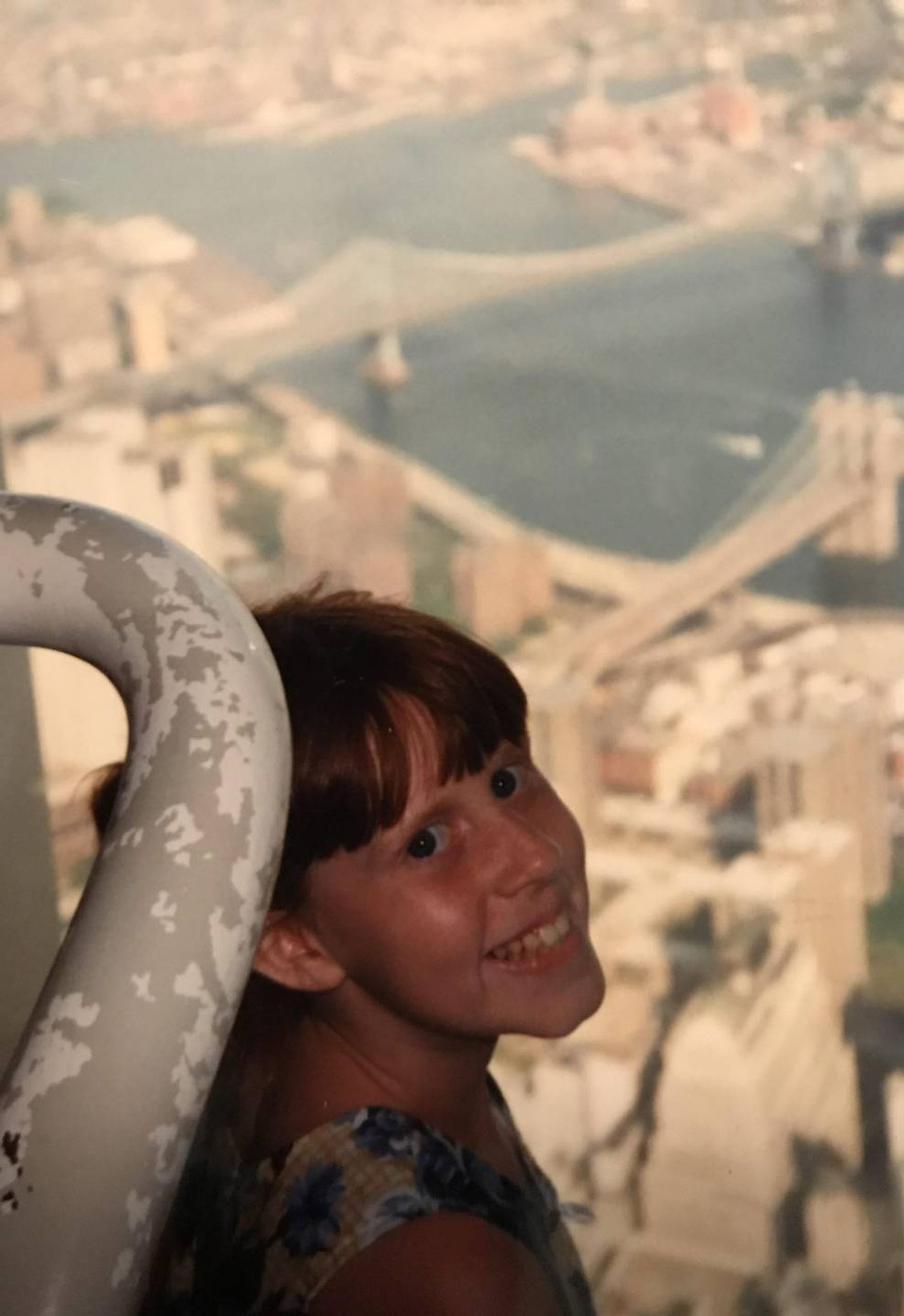 I see a young woman prosaically reciting a physical description of the person she's gone downtown to search for — her mother, I think — almost as if she's rehearsed it, almost as if she's in a daze, until her voice breaks when she concludes, "I just know she's still alive."
I see the Manhattan Bridge completely mobbed, lined front to back with thousands of people evacuating the city, and they just keep coming.
I see the evening newscaster — which one, I can't remember — naming each flight that had gone missing that day, flinching whenever she says the word "lost," and the look off camera, the long pause, that comes after Flight 93:
"American Airlines Flight 11, lost.
United Airlines Flight 175, lost.
American Airlines Flight 77, lost.
United Airlines Flight 93... lost."
I suspect you have memories that are no less vivid. Here's where some of you, and one Next Avenue editor, were on September 11, 2001, and what you told us you'll never forget.
Debris and Dust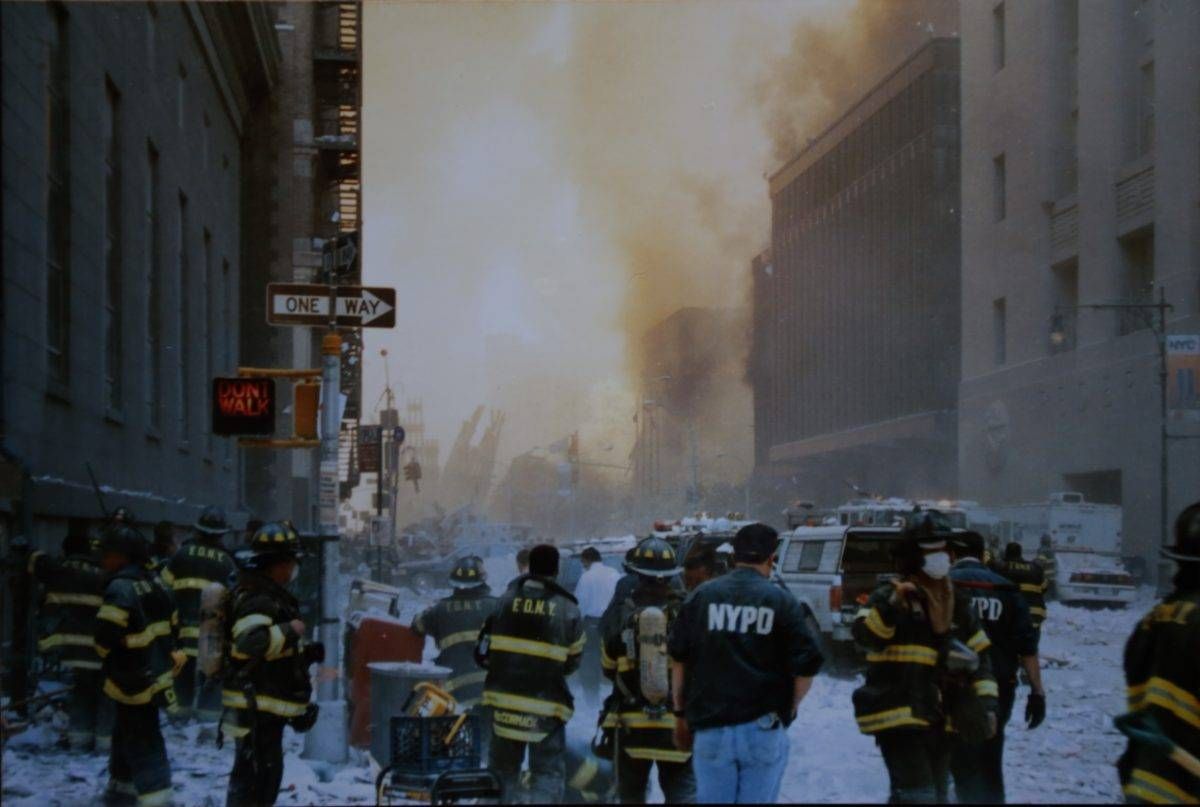 "I was at my desk in Bridgeport, Conn., talking to an associate who was in the first tower when it was struck. The phone line went dead. Shortly after, the second plane hit and we knew we were under attack."
— Janice Brown, Fairfield, Conn.
"I was at the World Trade Center when the first plane hit — right outside buying flowers at the World Trade Center farmers market. I remember seeing the plane hit, and then the falling debris, dust and the need to run."
— Lori Stanlick, Peekskill, N.Y.
"We had just returned from a trip to New York City six days prior. We'd visited the Twin Towers but since it was so warm that day, and parking was tough, we told my six-year-old, 'Next time. We will go up to the observation deck next time. It isn't going anywhere.'"
— Alisa Schwartz-Jackson
"A work friend in Los Angeles lost her dad, who was her only family, in the Towers. Convinced he was alive, she walked away from her life to go find him. Tried to locate her over the years without success, but I think about her every anniversary."
— Andi Sporkin, Philadelphia
"I was at the Massey Cancer Center (MCV Campus) in Richmond, Va., awaiting my son's radiation treatment and watching the TV in disbelief. A young lady who brought her mom in for her radiation was totally upset. The plane that had hit the Pentagon was the one she would have normally been working on, had she not taken the time off to be in Richmond, at the cancer center, with her mom."
— Joan Douglas Middleton
'Are you OK, Ms. J.?'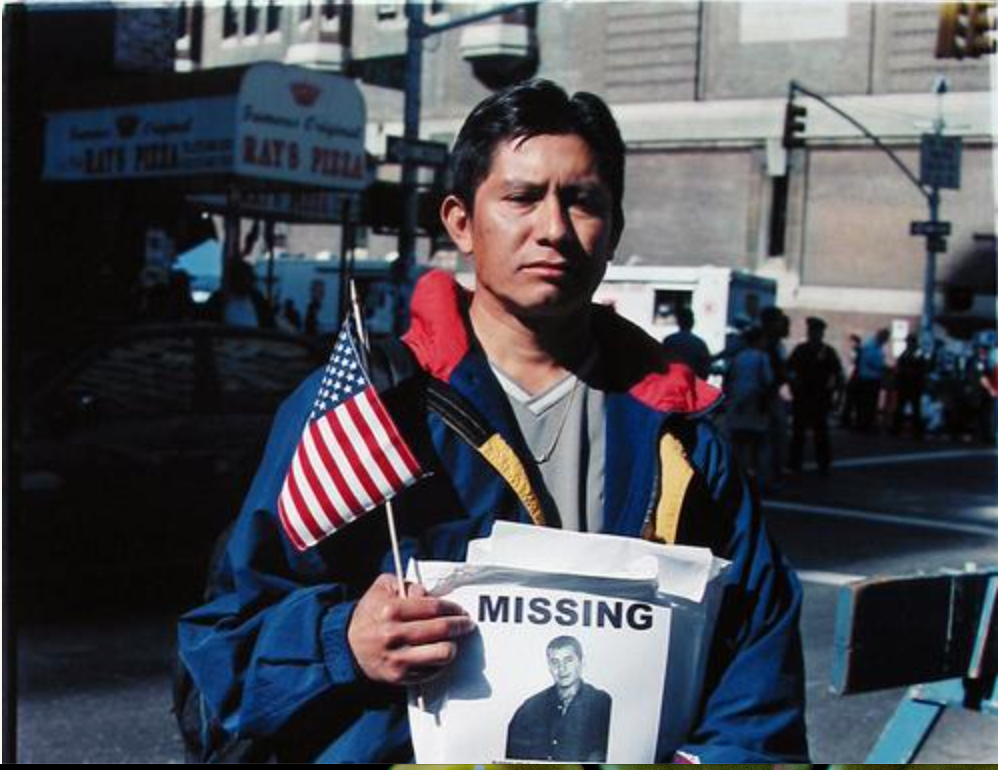 "I was in my classroom preparing to meet my third graders. One of our assistants came in and told me that the World Trade Center had been bombed, 'Turn on the TV!' Then I had to turn it off quickly because our students were arriving by bus. We were told by our principal not to say anything to our children as they were coming in. The kids knew something was wrong because they kept asking me, in so many ways, 'Are you okay, Ms. J.?' And I could not tell them anything."
— Karen D. Jennings, Hampton, Va.
"I was at work at Purdue. Several of my coworkers told me to come down to watch what was happening on the waiting room TV. We were all shocked as we watched the footage of when the first plane hit. When the second one hit, I knew it wasn't an accident."
— Barb Zema Cicholski
"We were in Conwy, Wales, and learned of it from a shopkeeper. As Americans, we were overwhelmed by the kindness shown to us by everyone we met through the rest of the trip."
— Kay Sargent Pena, Wausau, Wis.
"I had just moved to South Florida from Washingon, D.C. As I watched on TV — first, the Twin Towers; then, the Pentagon — I realized my friend was in the Pentagon at his job. The phone lines were jammed, just busy signals. I was relieved to finally hear he was fine."
— Lavida Rei
"I was visiting my daughter in Chicago and my most vivid memory was having to fly home two days later. O'Hare, normally a madhouse, was like a ghost town."
— Mickey McClure
Eerie Silence
"I was in the kitchen watching 'The Today Show' on NBC. Had just separated from my husband and moved my kids into an apartment on September 1. It was time to get them up and off to preschool, but the news was... unbelievable. Horrific. By the time I dropped them off, one of the Towers had fallen and I was in tears trying to tell the teachers at the school what was happening. Couldn't stop watching the news coverage. Had nightmares. In shock."
— Heidi Saari Leeson
"I was at home. My 12-year-old daughter came home early, clearly upset, and said, 'Mommy, is Daddy going to war or is he too old?' I said, 'He's too old and we're not going to war. Right now, you're with me and safe at home.' Then, she said, 'Mommy, you're not too old. Will you be going to war?' 'No,' I said. 'I'm staying right here with you.'"
— Mariana Maddocks
"I was teaching a 7th grade language arts class. How could I protect my students? Since we are located south of the Des Moines airport, I was afraid WE would have a plane hit our town/school. I have never been so scared in my whole life."
— Jeanne Bothwell Noble, Indianola, Iowa
"I was in Houston, Texas, helping my daughter recover from surgery. I remember the eerie silence after planes were grounded."
— Jerry Ann Barber, Casper, Wyo.
No Clouds Anywhere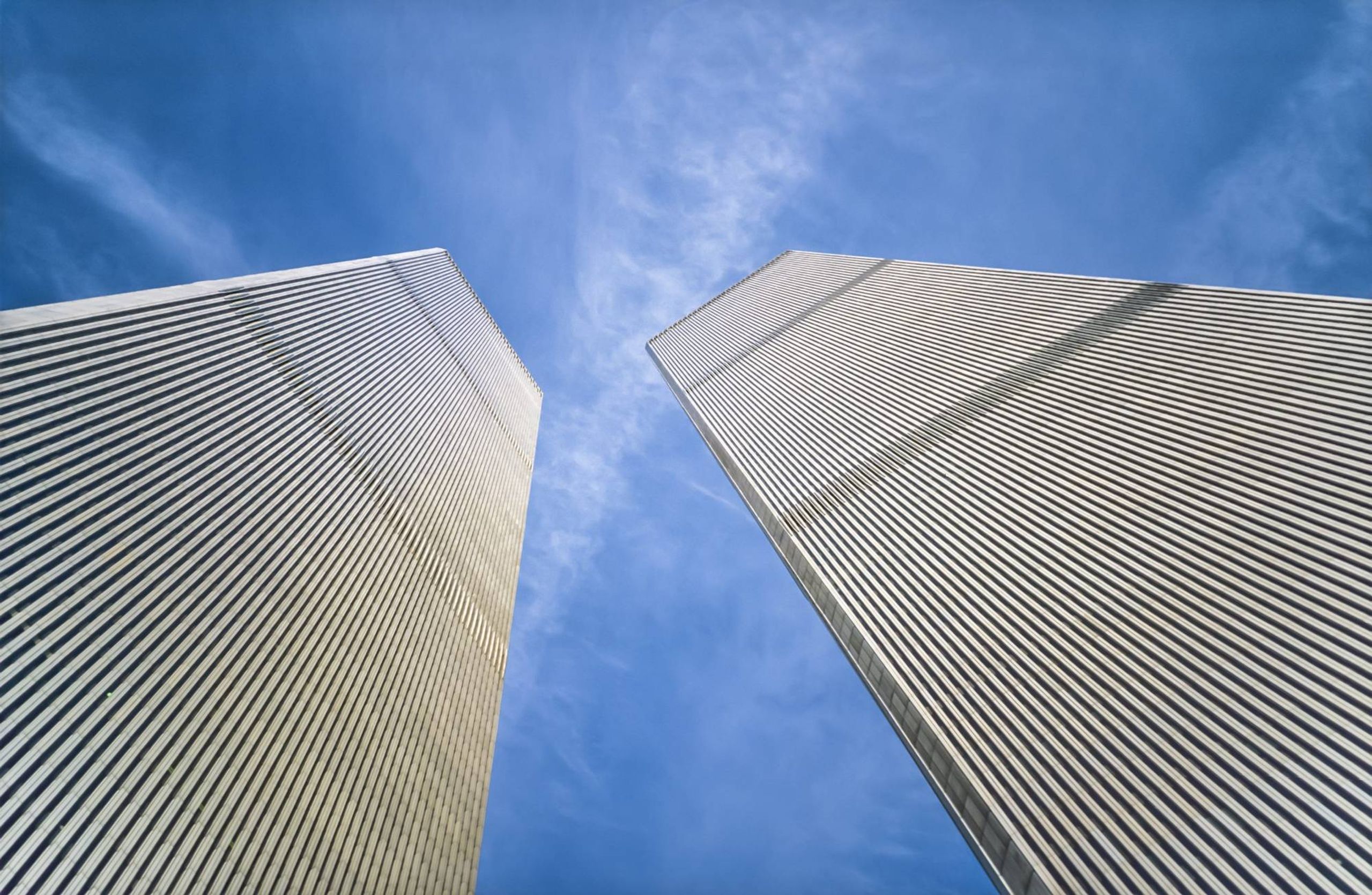 "I was walking into the Hearst Tower in midtown NYC where I worked, and the guard asked if I saw what happened. He escorted me into his room and I watched the Towers fall on his small black-and-white TV. Later, I learned an associate was killed on the Shanksville plane."
— Richard Eisenberg, Next Avenue managing editor
"I got on a commuter flight from Redding to Sacramento, Calif. When I got off the plane, they wouldn't shuttle me to the main terminal to meet my ride, so I walked. When I got there, there were military with machine guns everywhere. I didn't know what had happened until I reached my destination and saw a TV. My first thought was, 'Well, that's gonna be expensive.' The toll was greater than anyone could know."
— Teri Sorgatz Wordlow, Shasta, Calif.
"I was in the U.S. Army Strategic and Advanced Computing Center, in Fort Belvoir, Va. As retired Army officers, we knew this was most likely a coordinated attack. My wife called to make sure I wasn't at the Pentagon, as I'd planned to have lunch there with a former coworker and dear friend that day, but we had to reschedule. Later, I heard my friend was there after the attack, looking frantically for her sister who worked on the third floor off of the 4th corridor.
Two days later, I talked to her to check in about her sister, and asked if she knew where her sister might have been when the plane hit. She kept saying, 'We are hopeful. We are hopeful.' I realized then that she knew her sister was probably dead. That dear lady was, and remains, a driving force behind the 9/11 memorial on the west lawn of the Pentagon."
— Michael Anthony Wood
"The shock, terror, anger and confusion were at a level I hope to never experience again. Sometimes I feel like the nightmare will never be over."
— Beth L. P. Hinman
"I was at work. We all gathered around and saw the second Tower get hit. The September sky was the bluest, clearest blue I have ever seen. No clouds anywhere."
— Belena Chapp
Some quotes were edited for clarity and length.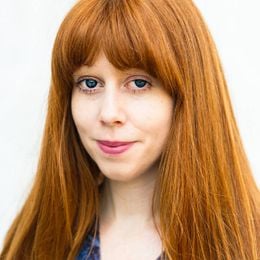 Sabrina Crews

Sabrina Crews is Next Avenue's audience engagement editor. Her work involves multiple social media platforms and getting to know readers. A Minneapolis native, Sabrina enjoys reading by Lake of the Isles, Friday nights at First Avenue (when it's possible) and binge watching The Mary Tyler Moore Show.
Read More