Why Age When You Can Sage?
This expert offers what she calls the three keys to 'sage-ing'
When I worked as a professor of business management, my mentor, Elmer Burack, once told me, "The world is full of baby boomers who will be leaving their careers. Once boomers leave the workplace, they won't know what to do with themselves. You can help them figure it out."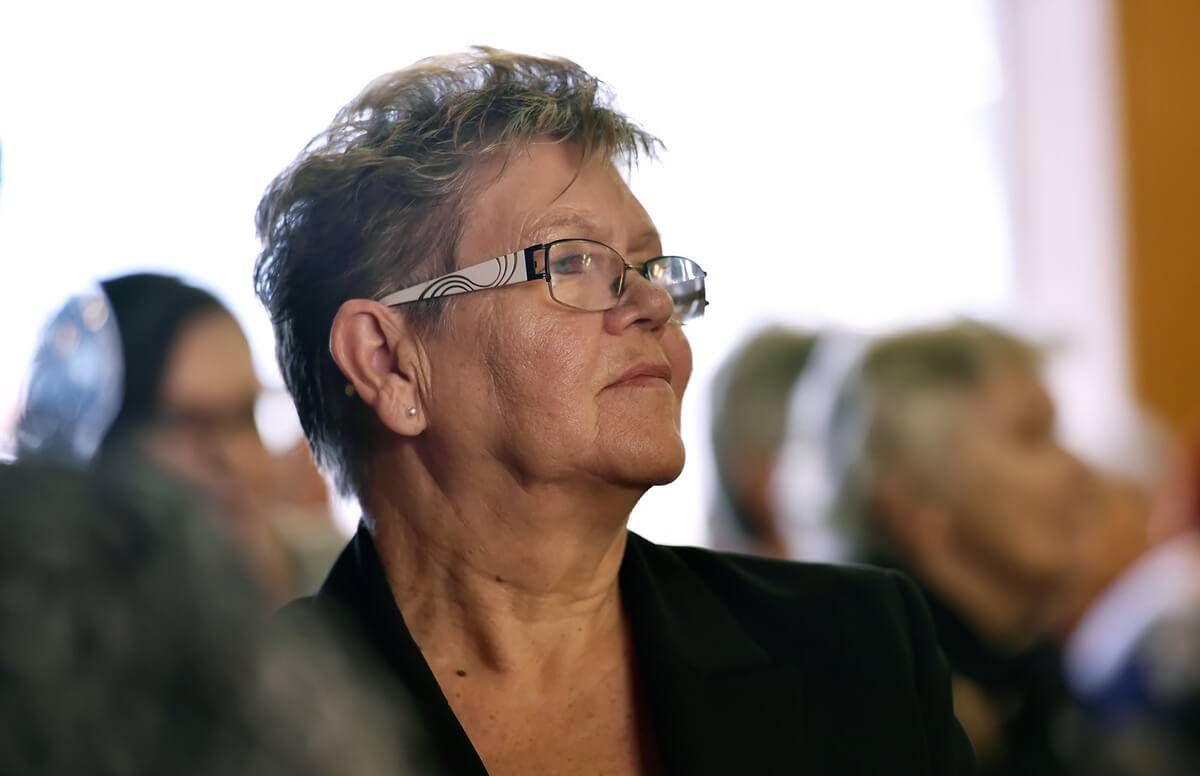 Elmer sent me the book From Age-ing to Sage-ing:  A Revolutionary Approach to Growing Older by Zalman Schachter-Shalomi and Ronald S. Miller. Reading it changed my life. Now I blog about "sage-ing" © (becoming an elder) and have a monthly podcast titled Becoming a Sage where I interview thought leaders in the field of positive aging. Because of my involvement in Sage-ing International, I read and watch everything with my "sage-ing lens." I've concluded: Why age when you can sage?
In my workshops, I ask participants to picture someone who is aging and to describe the characteristics. They will shout: bitter, regret, denial, withdrawn, not interested in doing much. Then I ask them to envision someone who is sage-ing and to identify the differences. For a sage, people will say: wise, kind, generous, relevant, engaged.
Everyone says they would prefer to spend time with a Sage.
First Key to Become a Sage: Live Life With Meaning and Purpose
To become a Sage, one of the key components is living life with meaning and purpose. Research shows that people who have a reason for getting up in the morning live longer and healthier lives than those who don't. (In the Blue Zone of Okinawa, Japan, this is called ikigai.)
As Gregg Levoy, author of Vital Signs: The Nature and Nurture of Passion and Callings: Finding and Following An Authentic Life told me: "Passion and purpose is not a place you get to, but it is a place you come from. It is a skill and a mindset you have or don't have toward life. In fact, I call it a survival mechanism." 
Second Key to Become a Sage: Embrace Your Mortality
Another way to become a Sage, rather than just age, is by embracing your mortality.
Dr. Timothy Ihrig, who practices palliative medicine (caring for the most vulnerable people) around the world and helps other health care providers improve the care they offer this population told me: "Most people do not fear death as is commonly believed. People fear getting dead. They fear the journey of dying."
As the late professor Morrie Schwartz, who had ALS, told author Mitch Albom in Tuesdays With Morrie: "When we learn how to die, we learn how to live."
Embracing death reminds us that our time can end any day, which frees us to live more fully. Sages want to make the most of their time learning, building community and in service to others and to the environment.
Third Key to Become a Sage: Leave a Legacy
Another key aspect of sage-ing is leaving a legacy. Most people want to know their life mattered.
Margaret (Meg) Newhouse, author of Legacies of the Heart: Living a Life that Matters, told me she defines legacy as "the footprint of our lives that lives on after our death and into another generation … But the heart is the key to a more positive legacy rather than ego focused contributions such as look at all that I have done with my life."
In my workshops, I usually ask: "So when do we leave a legacy?" People will say: When we retire. When we die. When we leave. I ask, "When we leave what?"
We actually leave a legacy all the time every day. I call this "bread crumb legacy," because we are continually leaving bread crumbs along the way.
We leave part of our legacy when we leave a meeting. When we leave a conversation. When we leave every interaction.
When we think about the legacy we are leaving — positive or negative — we are conscious of what we say, how we behave and how we treat others.
The Path to Sage-ing
If you want to be on the path to sage-ing, rather than aging, my advice is to:
Discover your meaning and purpose. What do you want to do with your time, money and energy? What will get you up and keep you going?
Learn to embrace death. What is your perception about death? How might you embrace it?
Think about the legacy you want to leave. What difference are you making? How do you want to be remembered?
Why age when you can sage?  Simple: Everyone wants to be in the company of a Sage.