Why Aren't Older Unemployed Americans Getting Hired?
A government study provides some answers — and offers possible solutions
Although the job market seems to be improving a smidge, don't tell that to unemployed men and women over 55.  
 
In fact, the struggle to find work is so acute for older Americans that the Senate Special Committee on Aging held hearings to address this national problem.
 
According to a disturbing new Government Accountability Office study released at the hearing (Unemployed Older Workers: Many Face Long-Term Joblessness and Reduced Retirement Security), the number of long-term unemployed people age 55 and older has more than doubled since the recession began. More than a third of unemployed older workers have been out of work for more than a year, and 55 percent (1.1 million) have been unempoyed for more than six months, up from 23 percent in 2007.
 
Black and Hispanic older workers had significantly higher unemployment rates than white older workers in 2011, the GAO report says.
 
A New York Times op-ed article, "The Human Disaster of Unemployment," and a related PBS Newshour segment paint an equally grim picture. Dean Baker, co-director of the Center for Economic and Policy Research, and Kevin Hassett, director of economic policy studies at the American Enterprise Institute, wrote the op-ed article, and they noted the following:
Someone between age 50 and 61 who has been unemployed for 17 months has about a 9 percent chance of finding a new job in the next three months; someone 62 or older in the same position has only about a 6 percent chance.
There's an estimated 50 to 100 percent increase in death rates for older male workers in the years immediately following a job loss, partly due to suicides.
Looking for explanations to explain this knotty problem, and potential solutions, I posed three key questions to Baker and the GAO's director of Education, Workforce and Income Security, Charles Jeszeck.
 
Why are so many out-of-work men and women in their 50s and 60s finding it so difficult to get hired?
 
The GAO conducted focus groups with unemployed older workers who said they thought employers are reluctant to hire older workers. Recent interview experiences convinced them that age discrimination, though illegal, limited their ability to find jobs. One workforce professional told the GAO that local employers had asked her to screen out all applicants over 40.
 
Experts interviewed by the GAO said employers are reluctant to hire older workers for three reasons:
They expect that providing health benefits to them would be costly.
Some older workers lack up-to-date computer skills.
They assume older workers won't want to work much longer, so employers wouldn't get a good return on their training investment.
Jeszeck notes that the sharp decline in employment in construction hit Hispanics particularly hard, since that's an important sector for their employment.
 
Is anything being done to help older unemployed Americans?
 
Baker and Hassett are encouraged by one provision in the recent law extending the payroll tax cut: The U.S. government is now providing $500 million to cover the cost of work-sharing programs in the 23 states that have them as part of their unemployment insurance systems, and to help other states start similar programs. Work-sharing programs enable employers to lay off fewer workers by letting some employees work fewer hours and receive prorated unemployment benefits.
 
There are also two little-known programs from the U.S. Department of Labor that could help some older unemployed Americans. One provides computer training and the other offers education assistance to unemployed veterans:
 
The Labor Department has One Stop Career Centers in all 50 states offering computer training courses for free.
 
Baker says remedial courses such as these not only provide the skills, but also "make older workers more confident about their skills" while giving them credentials to show prospective employers.
 
"But people need to use the skills regularly to be proficient, and that can be difficult if you are unemployed," Jeszeck says. "Volunteering could help, if the volunteer job involved using computers."
 
Last spring, the Labor Department and the U.S. Department of Veterans Affairs announced the Veteran Retraining Assistance Program, a joint initiative to retrain 99,000 unemployed veterans age 35 to 60.  
This program gives veterans $1,473 a month, for up to 12 months, to pay for classes at a community college or technical school leading to an associate degree, a non-college degree or a certificate for occupations that the Labor Department considers "high demand." After veterans complete the classes, the Labor Department will help them find jobs using their new skills.
 
What else should be done?
 
The experts interviewed by GAO recommended such incentives as temporary wage or training subsidies for employers to hire long-term unemployed workers.
 
As I wrote in another blog post, Australia is about to give employers there $1,000 for each unemployed person over 50 they hire.  
 
And the Platform to Employment initiative in Connecticut, featured on Next Avenue and on 60 Minutes, offers employers subsidies of $6,000 if they bring on unemployed people for eight-week internships. The hope is that those employers will hire these men and women full-time when the internships end.
 
In a CNNMoney article about Platform to Employment, Minh Nguyen noted how pleased he was to be working as an office assistant at the nonprofit Action for Bridgeport Community Development, a job that sprang from his Platform to Employment internship. Previously, he had been out of work for two years.
 
"When I was doing my eight-week internship with them, they discovered that I'm not so bad," he told CNNMoney.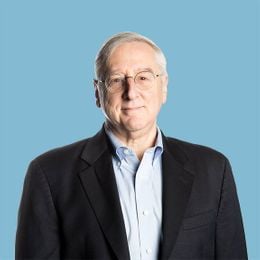 Richard Eisenberg
is the former Senior Web Editor of the Money & Security and Work & Purpose channels of Next Avenue and former Managing Editor for the site. He is the author of "How to Avoid a Mid-Life Financial Crisis" and has been a personal finance editor at Money, Yahoo, Good Housekeeping, and CBS MoneyWatch.
Read More