Why Bruce Springsteen Was My Last Arena Concert
A longtime fan finally gets what she wants, but it's too late
This is embarrassing, so I'm just going to spit it out: I'm too old for stadium concerts. I didn't think that a couple of weeks ago, as my husband and I drove to the MetLife Stadium in East Rutherford, N.J., to hear Bruce Springsteen.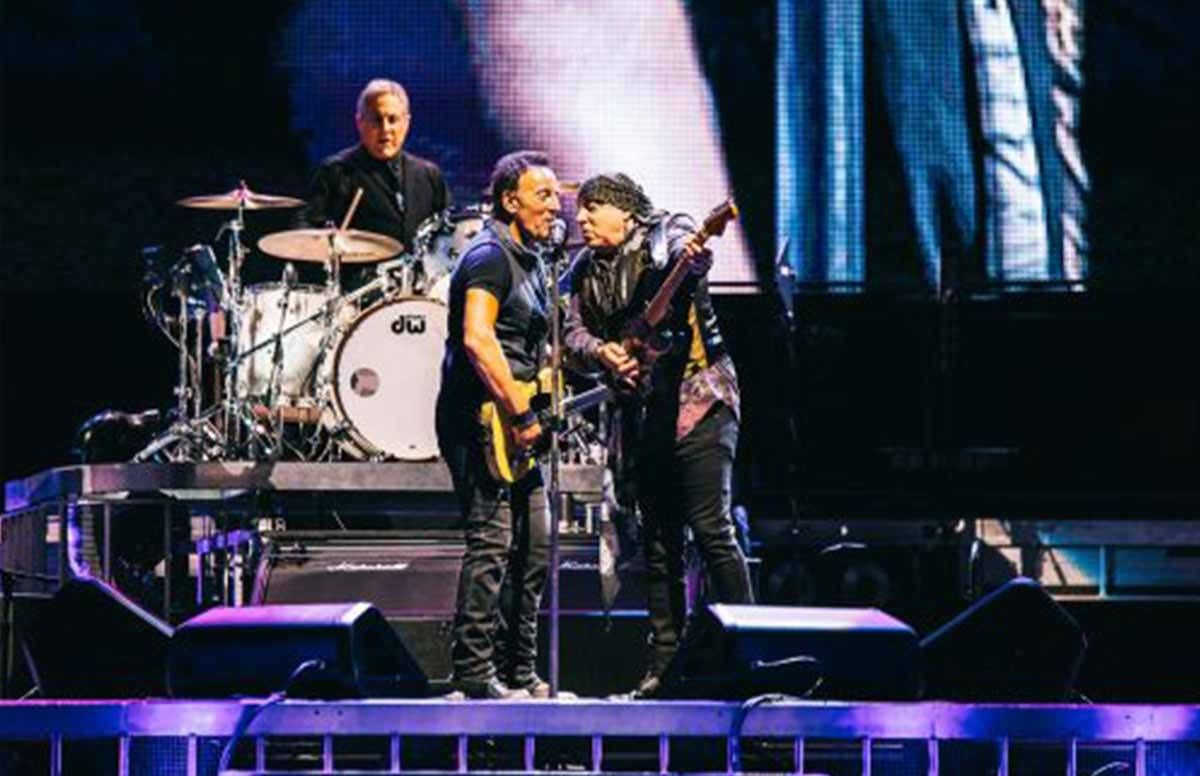 Bruuuuuce! Game on!
I'd been looking forward to the show for months. No, make that years. But my multiple attempts over the decades to acquire tickets had always come up empty-seated. This time, I finally lucked out. Not only a pair of seats, but good ones, smack in the center of the lowest central tier.
Bruuuuuce! I was ready to dance and sing my heart out.
Fellow Fans of Bruce Springsteen
Anticipating an enormous back-up on Rte. 3, we left early, then amazingly cruised right through. By 6:30 p.m., we are in our seats with time to spare. Nibbling at our sandwiches, we watch the stadium fill. At 7:30, the concert's start time, we are still two of only three people in our long row. Then the traffic quickens and the rows begin to fill. The demographic: primarily Boomers wearing T-shirts from Bruce concerts past.
I exaggerate not when I say I am one of the very few people in the place (hubby included) not wielding a smartphone. Scroll, scroll, scroll. Click, click, click. People seem to be here not so much to experience Bruce as to record evidence that they are at a Bruce concert. Never mind that there is not a single item, or sign, on the dark, cavernous stage indicating that the venue is a Springsteen event. I watch couple after couple hand their cell phones to strangers, then stand in the aisle to pose for a photo with a blank stage in the background. We are here!
By the time the lights dim at precisely 8 p.m., the place is packed. Last to enter our row is an elderly man (well, older than me) navigating with a cane, who blindly aims his wide hips at the seat to my right and to my relief makes a safe landing.
The Concert Begins
My husband, who years ago blew out his hearing at a Bruce concert, has come equipped this time with ear plugs. While he screws them into his ear canals and takes off his glasses (the age-related benefits of improving distance vision), I put on my specs, a brand new pair for distance (the age-related toll of diminishing distance vision).
The stage fills with a large cast of musicians. First, an eight-piece string section. Then, the E-Street Band. Then, yes, Bruce!
Swept to my feet with the rest of the throng, I yell, I scream, I pump my fist. Bruuuuuce! It matters not that the people on the stage are such tiny specks that it's impossible to identify which speck is Bruce. The three Jumbotrons looming over the stage assure us that, yes, that's really him!
Two, three songs in, the ecstatic concertgoers settle back down into their seats — or at least those of us fortunate enough to have seats. Those poor suckers down on the floor will have to remain standing for the next several hours. I feel a brief wave of pity for them.
But wait. What's this? Directly in front of the man with the cane (let's call him Fred), a middle-aged couple (say, Barney and Ethel) remain standing. Barney, who is tall and wide of girth, quickly telegraphs that he knows every lyric to every song. Arms flailing between riffs on his air guitar, he is singing so loudly that even the ginormous speaker system can't drown out his voice. Ethel, meanwhile, is into whooping. Loud shrieks of "Whooooo!" emit from her lips every 45 seconds.
Poor Fred. I see him crane his neck this way and that, trying to catch a glimpse of Bruce on the three huge video screens. No luck. Finally, Fred struggles to his feet. But once erect, he has to bob and weave to avoid Barney's flailing arms.
Finally, Barney decides it's time to sit. But he's pumped, and his seat apparently doesn't appeal to him. Instead, he perches on the top of his seat back. Now his posterior, butt to shoulders, is the only thing Fred can see. Poor guy, I think, selfishly grateful that Barney is in front of Fred, not me.
Show Within a Show
A few more songs. Some singing. Some stomping. Then Barney inches his way out of the row. Hallelujah. Though Ethel is still flailing and whipping her blonde hair into her neighbors' faces, she's shorter, so I figure poor Fred can at last see the Jumbotrons.
A while later, Barney returns, bearing a tray of beers. Only now does it become clear that Barney and Ethel are there with friends. To help Barney out, the whole crew shifts over a seat to the right.
Oh, no! Now Barney is parked directly in front of me, and the beer, which he rapidly guzzles, seems to be stoking his frenzy. He's singing louder! He's flailing more joyously! I can't see anything but Barney's back. And I can't hear anything but Barney's voice. This goes on for several songs. I'm not a happy camper.
By the time Barney eases himself back onto the top of the chair, I've had it. I poke him in the back. Thankfully, he gets the message and drops down — only to pop back up as Bruce offers his trademark, "Two, three, four," that signals the beat is about to pick up again.
This time, Fred and Ethel decide to conduct a loveathon over the heads of the two friends who separate them. They clasp hands in the air and sway. Their arms flail this way, that way, then head backwards toward my nose.
I'm out of patience with their show. I tap their clasped hands and they seem to get it. They break their hold — only to reunite moments later. I bob and weave through a few more songs, straining for a glimpse of the Jumbotrons. Finally, with reluctance, I acknowledge this isn't fun. I'm tuckered out.
Over and Out
With a sinking heart, I tell myself: Fred and Ethel are entitled to their fun.
With a sinking heart, I tell myself: I'm too old for this stuff.
With a sinking heart, I yell into my husband's plugged ear: "Wanna go?"
As we walk through the parking lot, I finally can hear Bruce, as energetic and vibrant as ever. How does he do it? Ahead, I see two girls sitting on a curb. Though the concert is now two hours old, there's surely another hour to go. (Later, I'll learn it's another hour and 53 minutes, actually, complete with fireworks.) Bruce still hasn't played any of his classics. Patty Scialfa hasn't popped her first bead of sweat yet.
"Give me your ticket," I say to my husband ,as I fish my own from my backpack.
I tap one of the girls on the shoulder and proffer the tickets. "Want to go in?" I say. The girl looks skeptical — the same look I imagine was on my face last year when a mystery man handed my husband and me two pricey tickets that transported us from the nosebleed section of an arena to 10th-row floor seats at a Stevie Wonder concert.
"Go ahead," I say, nudging the tickets into the girl's hand. "They're good seats."
She looks at the tickets and her face lights up. She's just won the lottery. I doubt Barney will prove an obstacle to her enjoyment. Hell, she may even join Barney and Ethel in their ecstatic flailing.
As for me (sigh), I suspect I've just exited my last concert stadium.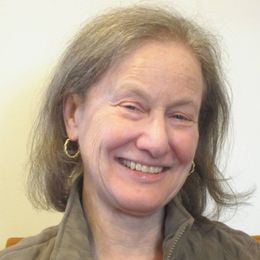 Jill Smolowe
is the author of "Four Funerals and a Wedding: Resilience in a Time of Grief." To learn more about her book and her grief and divorce coaching, visit jillsmolowe.com.
Read More