Why Can't I Get Rid of My Mom's Clothes?
She's been gone for five years, but giving away all of her clothes is harder than I expected it would be
I stood in a parking lot holding paper shopping bags full of clothes. A green three-quarter-sleeve olive blouse spilled over onto the ground as I waited for a sign. "I'm not sure I can do this," I said, in a whisper. My mom's voice, clear and direct, answered back. What are you holding onto?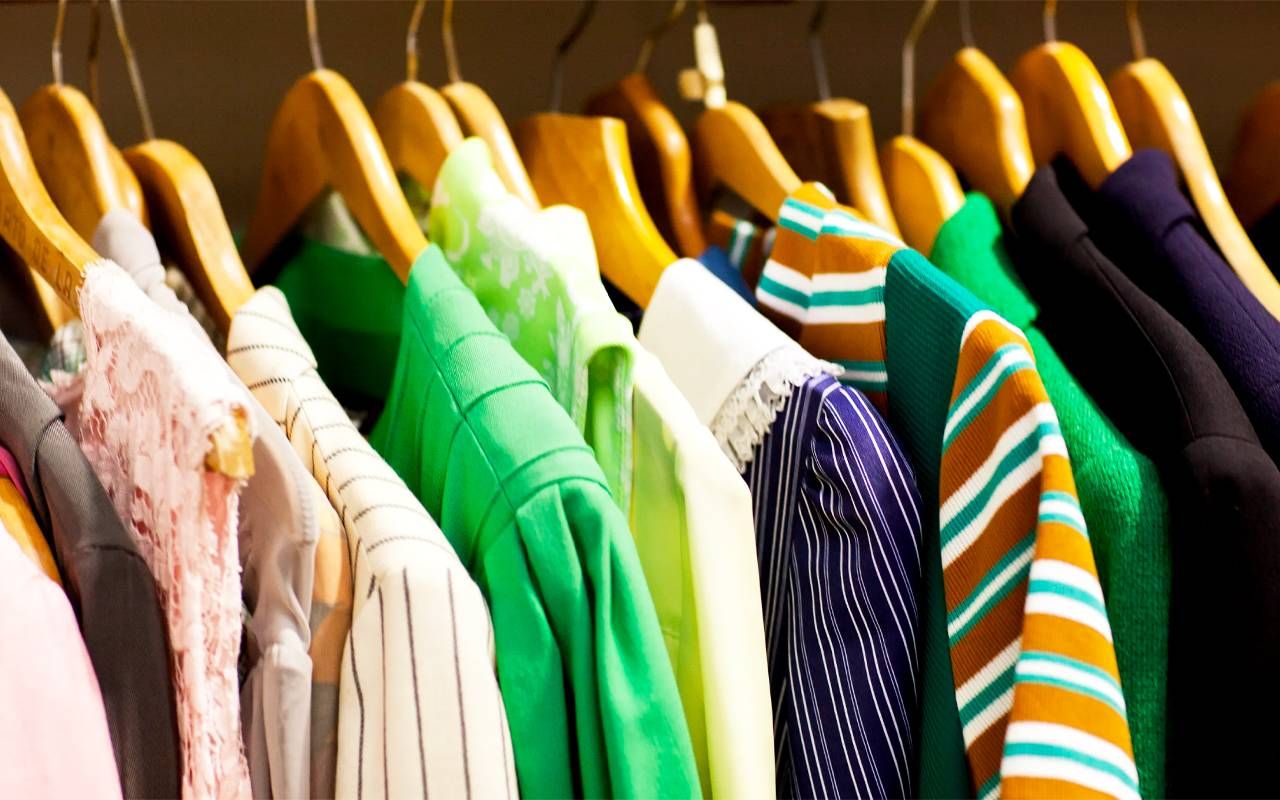 I've been driving around with bags full of my mom's old clothes since she died almost five years ago. Every time I go to put groceries in the trunk, I see a one-inch patent-leather heel, size 8.5, or a zebra-striped asymmetrical zip-sweater. 
The clothes don't fit me, and they are not my style. I live in stretchy pants and simple, cotton T-shirts, always wanting to squeeze in a yoga session or a walk between work and mom duties.
My mom dressed with more panache, as if she were heading out to lunch with friends at any moment. Looking through her wardrobe was like imagining Elton John's stylist had morphed with the buyer from Lane Bryant.
My Mom's Unique Style
Her casual attire often consisted of black or green slacks, a patterned blouse in turquoise or purple and a leather "pockabook" where she always kept a comb, her wallet and a tube of coral lipstick. 
Mom always inhabited her own style when I was growing up, sporting tortoiseshell glasses, and paisley dresses, an homage to the 1970s that lasted well into the 1990s. I don't think she ever owned a pair of jeans.
She didn't choose clothes to fit in — she chose them to stand out.
She didn't choose clothes to fit in — she chose them to stand out. As she grew older, she toned down her mix of patterns and colors, giving in to occasional trends like shoulder pads and high-top shoes. 
When she was diagnosed with leukemia in the fall of 2017, Mom wore her brightly colored patterned tops to her chemotherapy appointments. Within a few short months, she was transferred to hospice at a skilled nursing facility where her only covering was a thin hospital gown. 
After she died, it was left to me to sort through her apartment. Mom's closet was filled to capacity, but orderly. She hung all her clothes neatly, the items she favored most in its center.
I sat in her half-empty apartment, sorting what I would donate immediately to the Cancer Society Shop, a few blocks away from where she lived. They were all clothes I hadn't seen her wear in a while, so they were easier to part with.I dropped off a half-dozen bags brimming with non-descript sweaters and blazers, the things she kept around on the rare occasions she wanted to blend in.The woman who took the clothes assessed them for quality and re-sale value, and I left feeling like I'd given away a piece of myself I couldn't get back. 
Making Excuses to Keep Her Clothes
I kept a few suitcases full of my mom's clothes, the most unusual ones that embodied her personal style. I drove them to my home, placed them in the garage, and forgot about them until I needed the suitcases for a family vacation a few months later.  I rummaged through the case, and at first, I was excited to see the clothes – but then I remembered that Mom was four sizes larger than me. 
I reached down to find a purple sweater and lifted it immediately to my nose. I breathed in my mom's scent — a combination of Redken hair conditioner, Right Guard deodorant and Arm & Hammer laundry detergent. I could almost feel her arms around me.
"Now what am I going to do?" I asked.
I took four paper shopping bags from the kitchen cabinet and shoved the clothes inside. Then, trying to motivate myself to donate them, I stuck them in the trunk of my car. Months passed, the seasons changed. I made excuses to continue holding on to the clothes. The heavy sweaters in the bag would be of little need to anyone in my Northern California coastal town in spring. 
Summer came, and toward the end, I drove to a charity shop with the idea that I would finally let these things go. It was what Mom would have wanted.
I still really don't know what to do with the clothes and sometimes I wonder what I'm holding onto.
Born in New York City towards the end of the Great Depression, my mom would have hated the idea of a perfectly good jacket or pair of shoes just sitting unused in a car. Surely there was someone who could benefit from the clothes. After all, they were still in good shape. 
"Why don't you give them to someone who needs them?" she would have said.
As I stood in the parking lot trying to respect her wishes, I could hear just how she would have said it, her Brooklyn accent landing heavily on the word "need."
I wished she were standing right there. I imagined that we'd have a very public, very heated debate. I missed real-life disagreements with my mom because our arguments were the main way we were close. I didn't ever pour out my feeling to her by crying on her shoulder, but we squabbled with a persistence I equated with unconditional love. 
But it's hard to argue with a memory. The disagreements all happen in my head, with none of the satisfaction of eyerolling or door slamming, habits I held on to long past my teen years.
Arguing With a Memory
As I looked at the bags of clothes in the trunk, I heard her voice clearly.
It's time to let go.  
I knew that my mom was right. It was long past time to give away the clothes, and yet I still clung to them. 
I long for a kind of joy in the letting go, but I fear I won't find it.
I still really don't know what to do with the clothes and sometimes I wonder what I'm holding onto. The clothes are a tangible reminder of my mom's unique style. Yet, I feel a tinge of hoarder's guilt every time I see them.
Then I remember that my mom — who despised useless clutter — kept not just my dad's personal items, but his father's keepsakes, for decades after he died. After my dad's death, she quickly sold my childhood home, and emptied most of the boxes from the garage. But she kept a few important tokens from both my father and grandfather.
And I've kept them too, in one of my mom's old dressers that now sits in my garage. There are yearbooks and class rings, a smoking pipe and an old Teddy bear. Even though these items hold no sentiment for me, I grapple with the question of how I can throw away something that was once so cherished.
As the five-year anniversary of my mom's death approaches, I tell myself that I will reframe the loss and donate her things. I long for a kind of joy in the letting go, but I fear I won't find it.  
After this long, even the scent of my mom has disappeared from her clothes. The only thing that remains is our ongoing argument about what to do with them.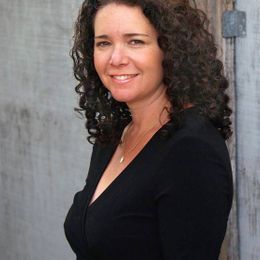 Amy Ettinger
is the author of Sweet Spot: An Ice Cream Binge Across America. She teaches creative writing through Stanford's Continuing Studies program and lives in Northern California with her husband and daughter. amyettinger.com.
Read More